Couple: Priya & Jigar
Wedding Date: November, 14, 2014
Resort Name & Destination: Azul Sensatori in Riviera Maya, Mexico
Number of Guests: 110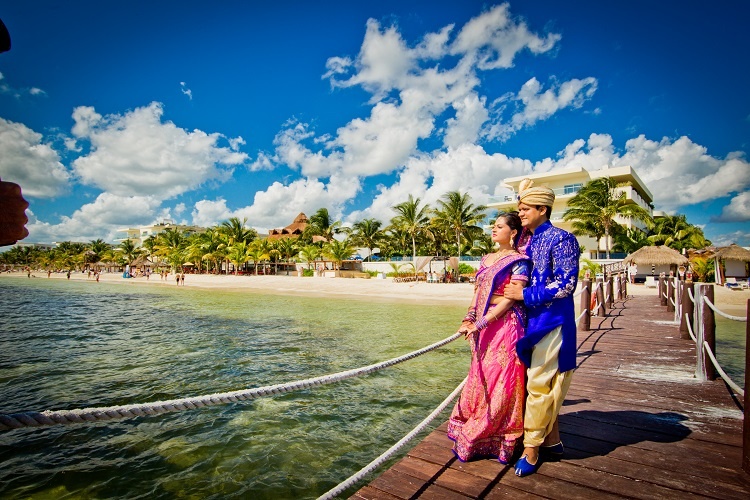 The (brief) story of how you met/fell in love:
Do you believe in love at first sight? I had not until I met Jigar. I met him at my sister's wedding as one of the groomsmen (turns out he was one of my brother in law's best friends, but I had never met him because he lived in Boston, and I lived in Tennessee)! Throughout the ceremony and reception we kept feeling this chemistry towards one another, something that I had never felt before. That night he asked me if he can fly out to Tennessee in two weeks and take me out on a date. Just to test how serious he was about me, I told him to go introduce himself to my parents/family/and my best friends that were at the reception. (It was a bit hardcore – I know), but to my surprise he did just that, and that's when I knew this guy was special. We spent the following week together and we immediately knew this was it! I moved to Boston about two months later and got engaged a month after that. Sounds like a crazy love story but I wouldn't have wanted it any other way!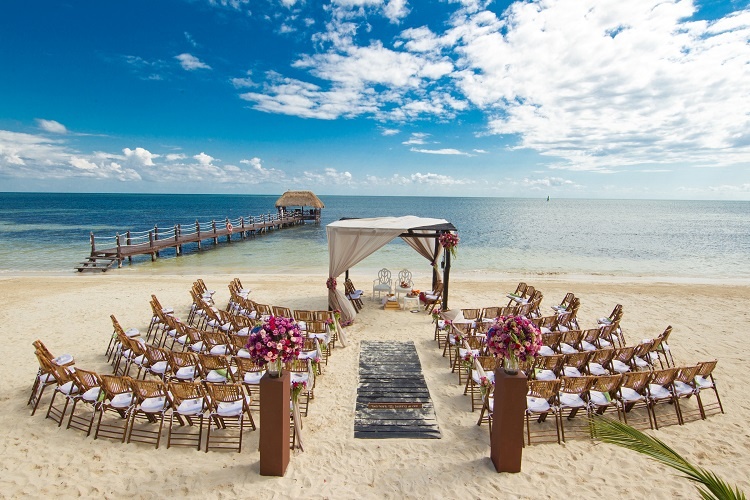 The destination wedding decision: something you've always wanted or came to love?
Both of us love to travel so we knew right off the bat that we wanted to have a destination wedding. With the help of Amarjit from DestinationWeddings.com, we narrowed down to two options in Mexico. We went and did a site inspection and absolutely fell in love with Azul Sensatori.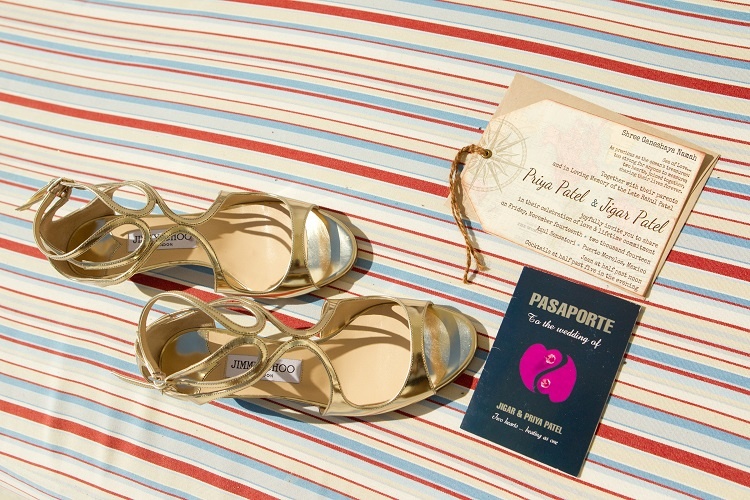 What made you choose your resort/destination?
Jigar & I are the biggest foodies so food was very important to us for our wedding. Azul Sensatori has their own greenhouse where they grow their own vegetables and herbs, and they use the freshest ingredients. Additionally, The chefs have been trained at the finest michelin and zagat rated restaurants, which was a big plus. Also, it was only 15 minutes away from the airport which made it convenient for our guests.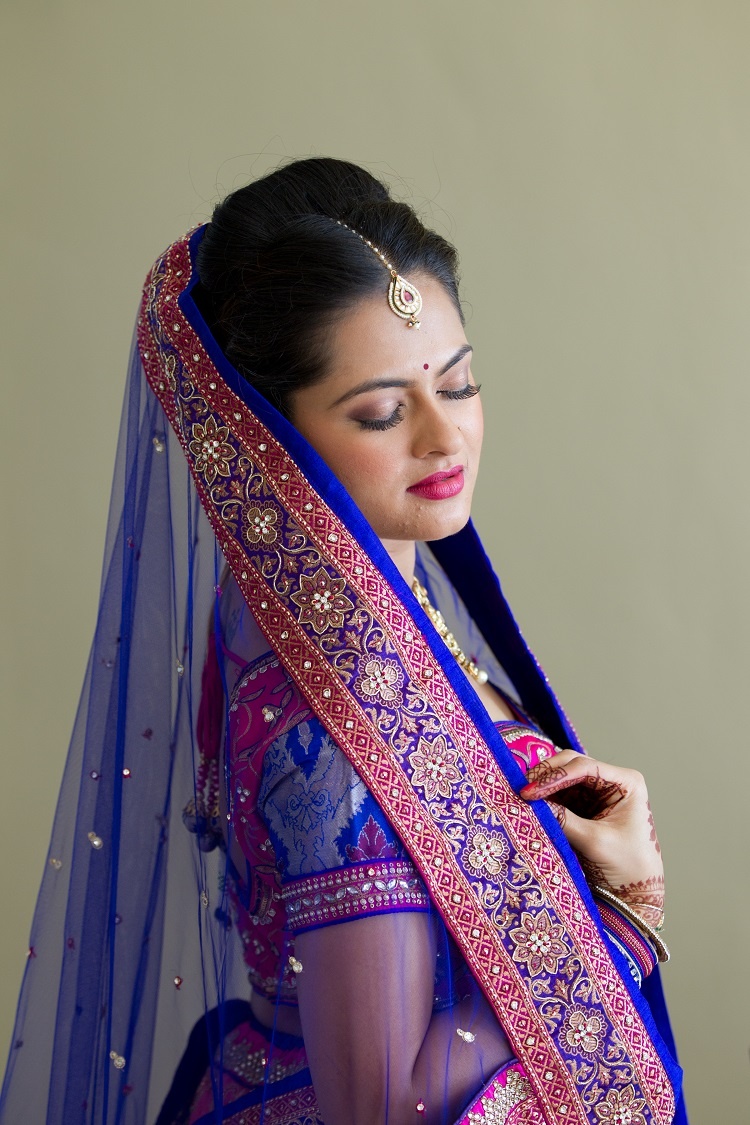 How did you personalize your wedding and ceremony?
For our one year anniversary Jigar gave me this card where it had two hearts intertwined and said, "Two hearts..beating as one." I knew right away that I wanted to use that as our wedding theme. With the help of my wedding planner, Kinjal Parekh, we were able to use this phrase throughout our wedding. Also I had the bridal party walk down the aisle with a personalized message from me to him before I walked down the aisle. Personalizing the reception was also very important to us. So for the reception, we did a travel theme and used city names that we have traveled to instead of table numbers (ie. Boston, Napa Valley, Mumbai, etc.). We also had a vintage globe where our guests signed their names and wrote messages to us.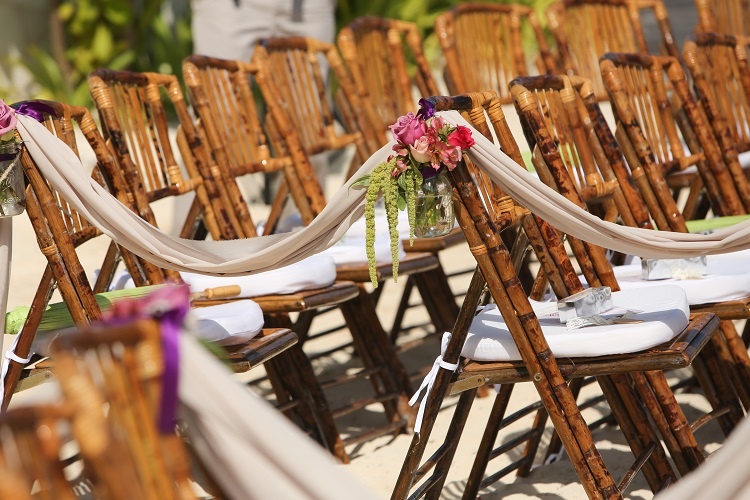 The funniest or most unusual moment was when….
Our ceremony took place on the beach just a few feet away from the water. A few days before, and days after our wedding, the water had come up right next to the altar along with some algae that washed up from the reef. The most unusual moment was how perfect everything was only on the day of our wedding. The water was far from the altar, no algae and clear skies. It was the most bizarre yet wonderful thing ever!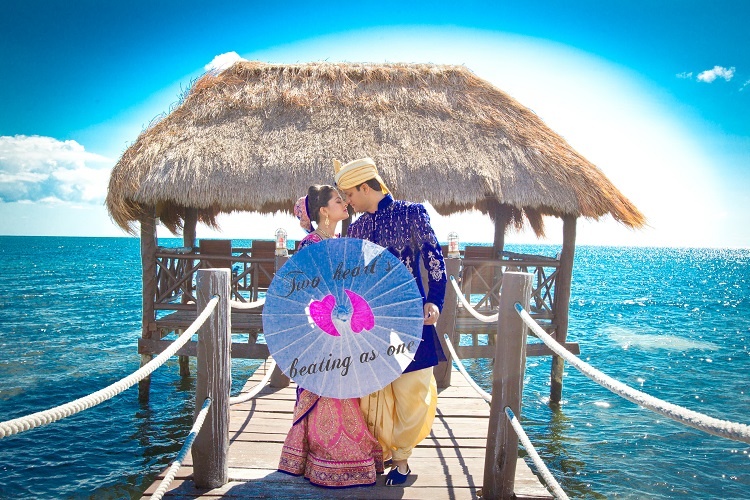 The most memorable moment was when….
In Jigar's words, "when I saw you at the altar for the first time, that's when it hit me that you were about to be my wife."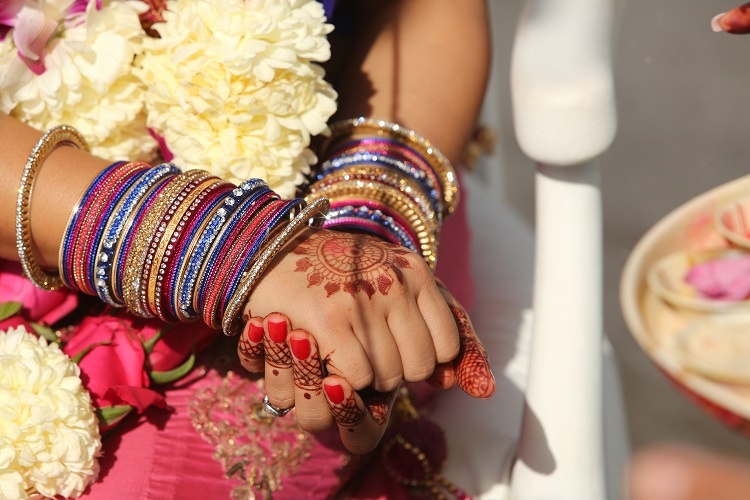 Three words that sum up your destination wedding experience are:
Best Experience EVER!!!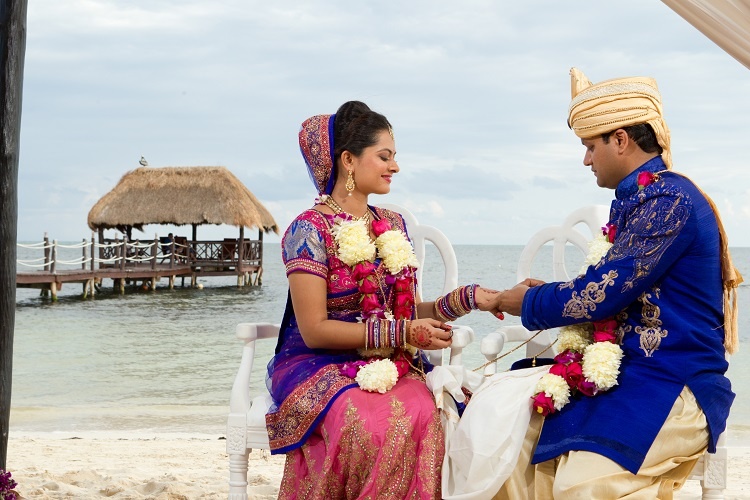 Besides the wedding itself, what was your favorite part of your trip? Did you do any activities with your guests?
We took our wedding party on a catamaran ride where we had appetizers and a few cocktails, and by few I mean many. The best part had to be when we went snorkeling and got to view one of the best coral reefs in the world! I'm terrified of water, so I was very thankful for our instructor who was very patient and encouraged me to experience this once in a lifetime event.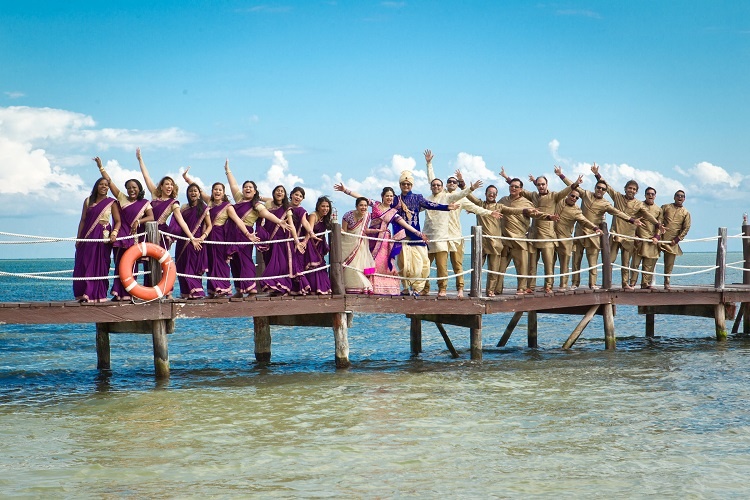 If you could travel anywhere for your one-year anniversary, it would be:
Honestly, we would love to go back to Mexico again. There is so much to experience there and we just didn't get all the time to do that during our wedding week. Plus it would be nice to go back to where it all started for us. We would definetly stay at an adults only Karisma resort!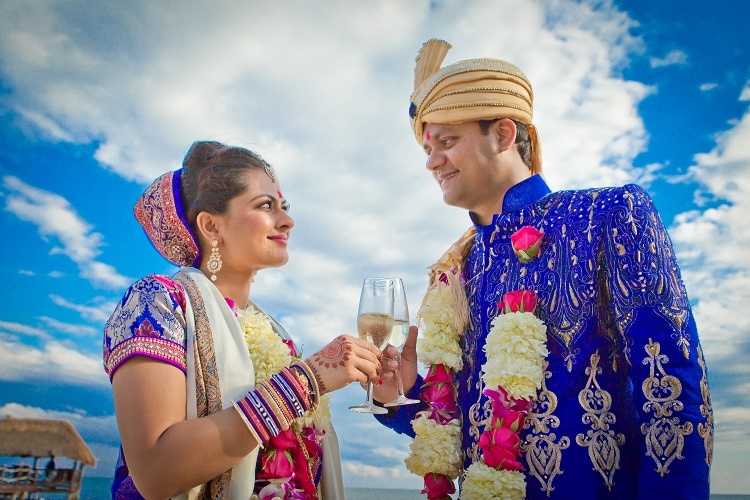 Your biggest piece of advice to couples planning a destination wedding would be:
Take your time and think of every detail for your wedding. Your guests are spending money and time to attend your wedding so you owe it to them and to yourself to put in the effort. All this aside, have a positive attitude and make the most of your day because everything goes by SO fast and you will never get the moment back again. Enjoy every second of it!!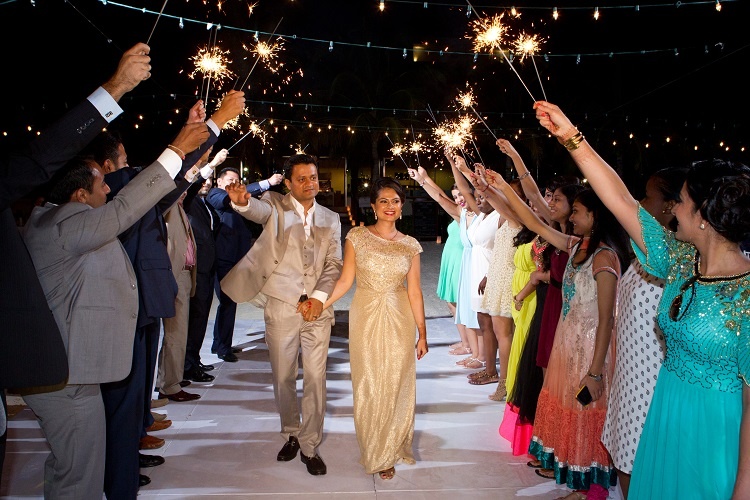 Photography by Jay Seth Photography