Couple: Staci & Alain
Wedding Date: June 5, 2015
Resort Name & Destination: Iberostar Rose Hall Suites in Montego Bay, Jamaica
Number of Guests: 62
Photography by: Digipix Ltd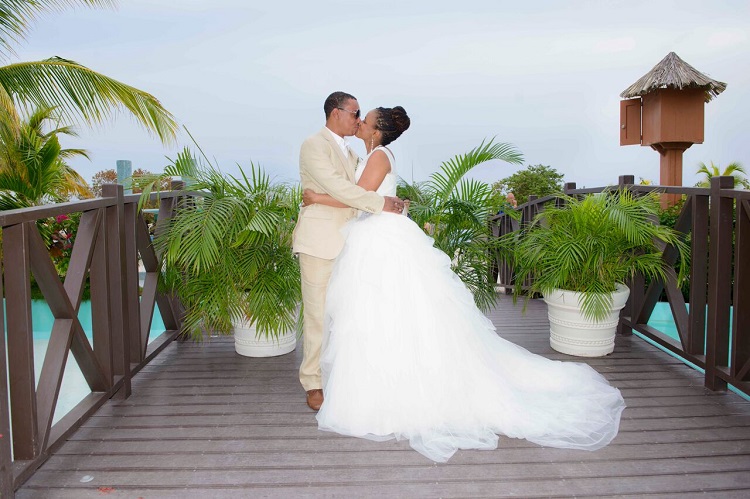 The (brief) story of how you met/fell in love:
Technically we have been in each other's lives since we were nine. We attended the same elementary and high school. Both were large schools, so we knew of each other – we certainly knew each other's names – but don't really remember seeing each other during school. (We secretly debate if either one of us even went to class!) Many years later, due to many mutual friends on Facebook, we reconnected. The rest is history!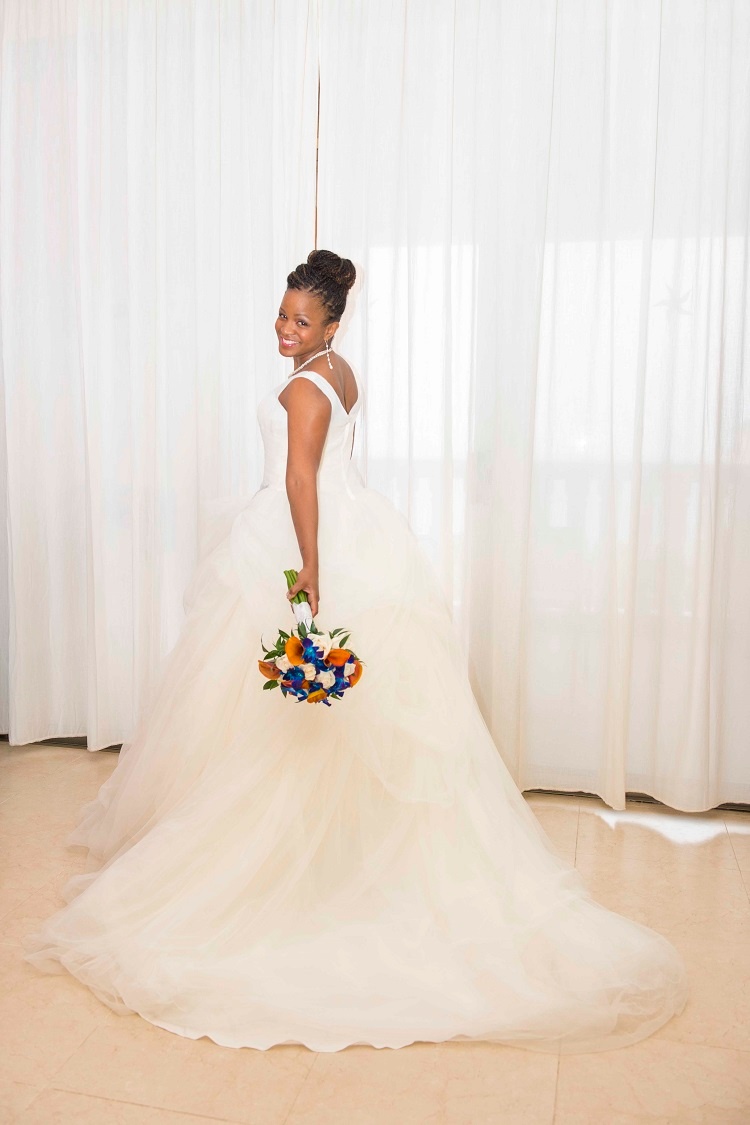 The destination wedding decision: something you've always wanted or came to love?
Definitely something we've always wanted!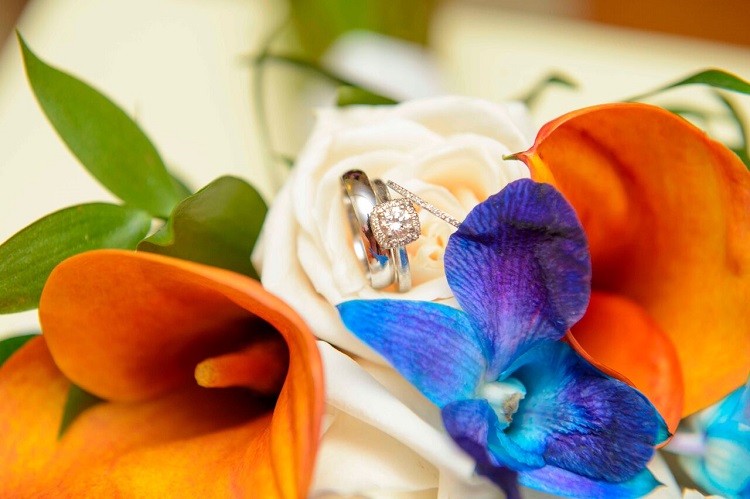 What made you choose your resort/destination?
The bride's family is from Jamaica.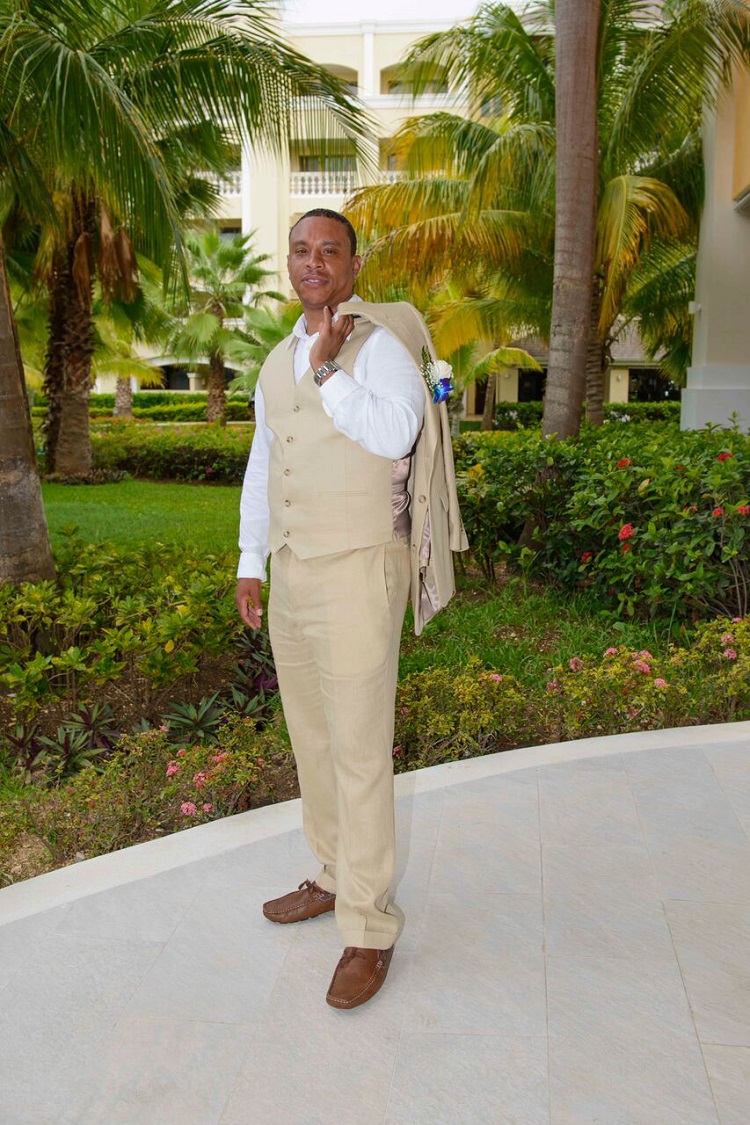 How did you personalize your wedding and ceremony?
Our aisle runner was a DIY project with our initials on it. Our table numbers were numbers that coincided with our life events.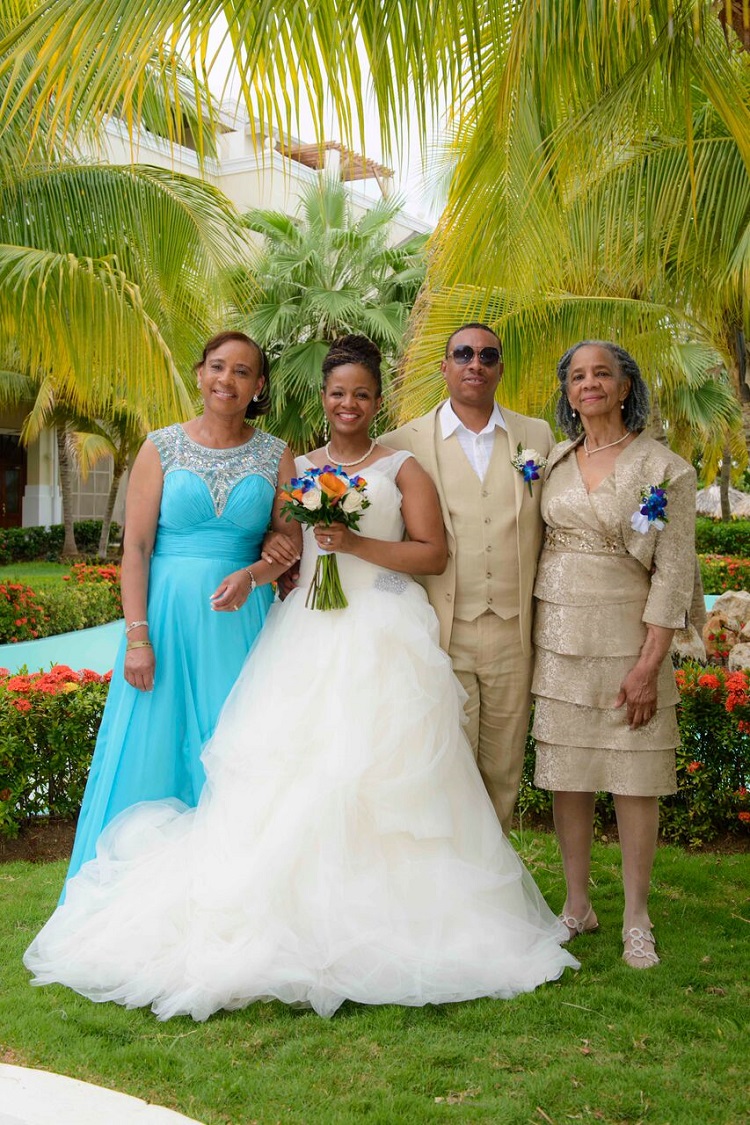 The funniest or most unusual moment was when….
We played the "shoe game," it was so fun!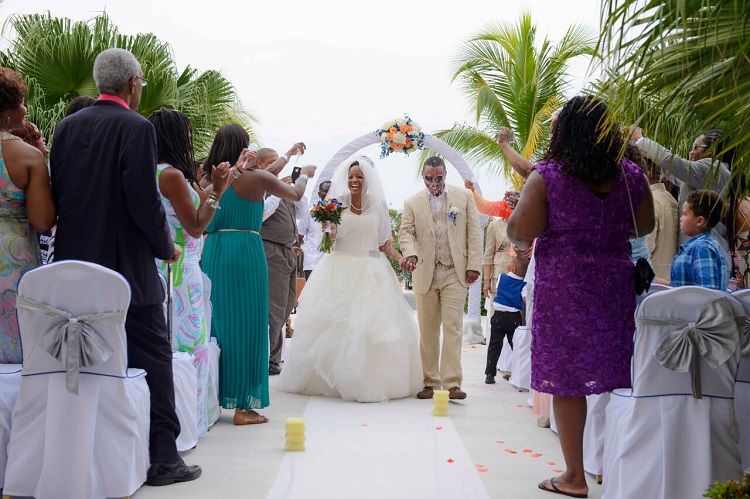 The most memorable moment was when….
We said our vows <3
Three words that sum up your destination wedding experience are:
One week-long celebration!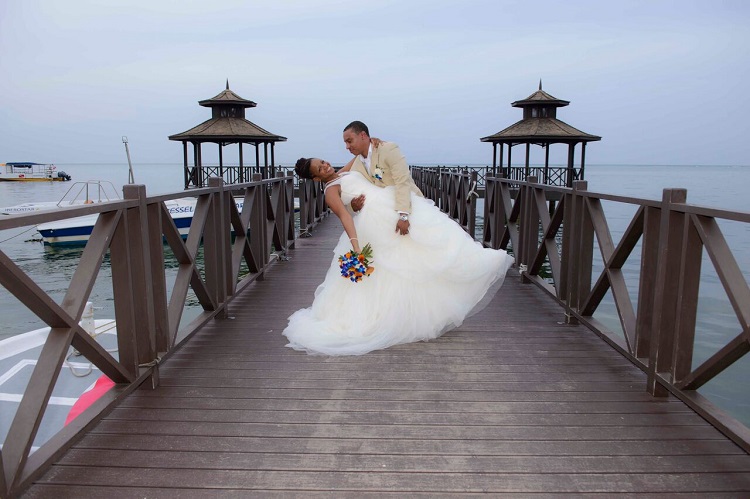 Besides the wedding itself, what was your favorite part of your trip? Did you do any activities with your guests?
Just having family and friends around for the entire week. People traveled as far as California! It was nice to see people who have never interacted before have fun like long lost cousins.
If you could travel anywhere for your one-year anniversary, it would be:
A place where we can stay in a tree house!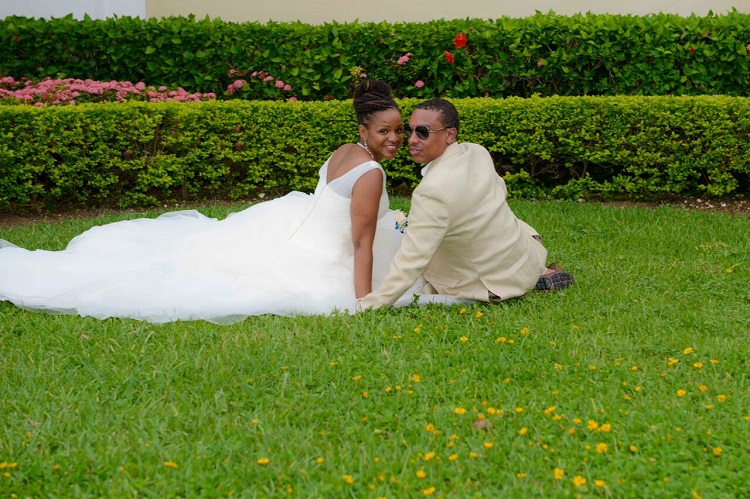 Your biggest piece of advice to couples planning a destination wedding would be:
Try to go with the flow and be flexible.