Couple: Holly & Shane
Resort Name & Destination: Couples Resort Tower Isle in Ocho Rios, Jamaica
Photography by Stella Image Photography

The story of how you met/fell in love:
Our story is actually pretty funny! I had recently come home from college and started working out at a new gym with my sister. I saw Shane from across the gym and thought he was very good looking. We would make eye contact, but never speak for weeks. One day I got out of work late, so I was working out alone. Finally, Shane approached me and asked if I wanted to abs with him. Excited and nervous (mostly because I have no abs) I said, "yes." That day we stayed at the gym talking for 3 hours. The talking then moved to my car, and we hung out from 3:00pm until past midnight. He was so honest and open – he spoke to me like we'd known each other for years!
I was moving to San Diego at the end of the summer, but we decided to see what would happen. Long distance is hard, but we spoke every day and FaceTimed as often as possible. On Valentine's Day that year, Shane drove across the country to join me in San Diego and there we fell deeper and deeper in love. Then, in August 2015, Shane proposed on a private hot air balloon as the sun set. Everything was magical and perfect!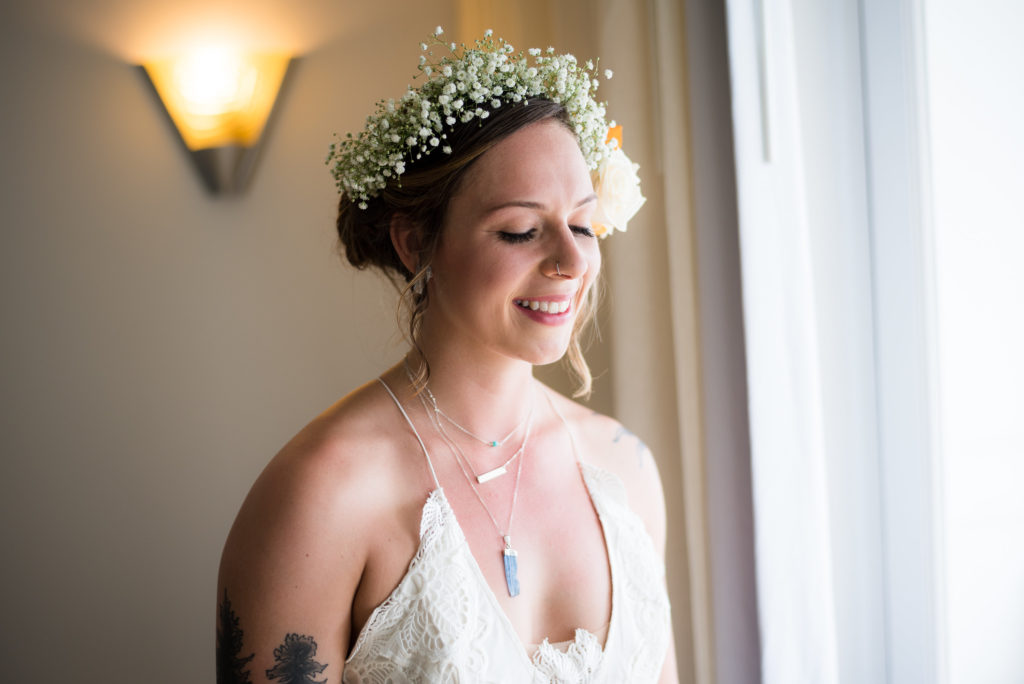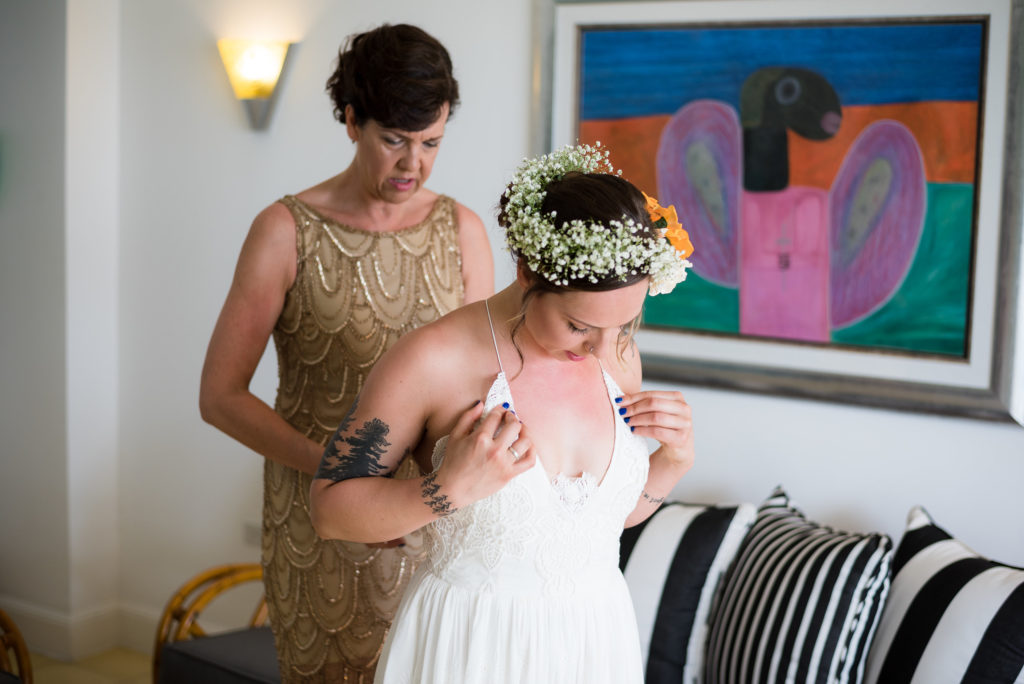 The destination wedding decision: something you've always wanted or came to love?
I always said that if I were to ever get married, I would do a destination wedding. Shane let me plan everything (which was amazing and slightly stressful), so he was along for the ride.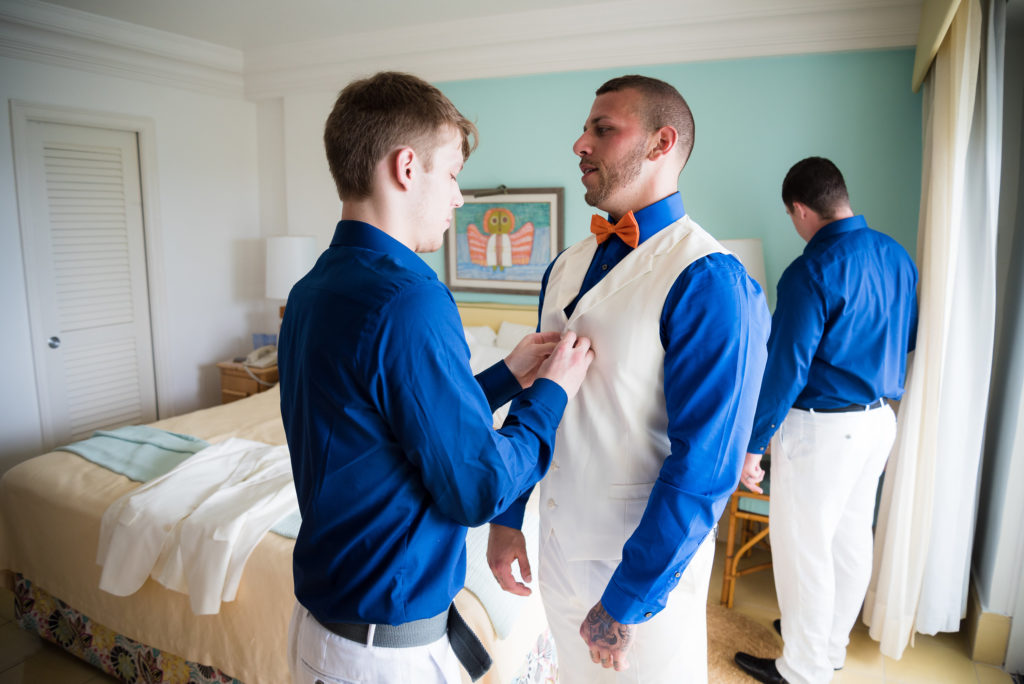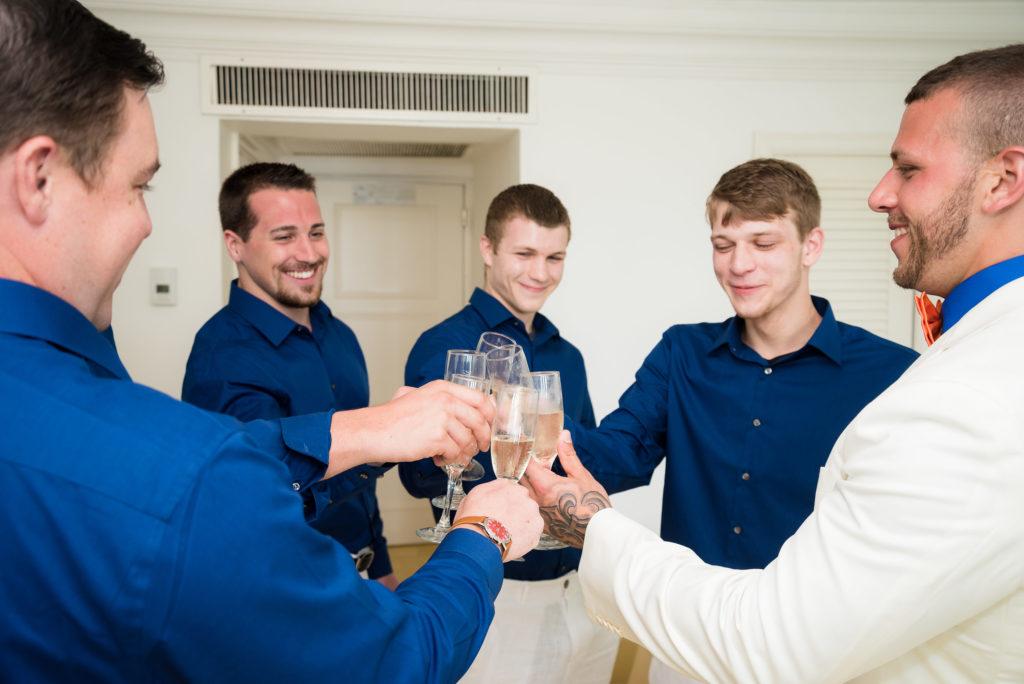 What made you choose your resort/destination?
I wanted to choose a tropical place – a place we had both never been. I was blessed enough to travel a lot with my family. Jamaica was one of the few islands in the Caribbean I had never visited but always wanted to. Once Shane knew about the private island we'd be getting married on, our destination wedding in Ocho Rios was underway!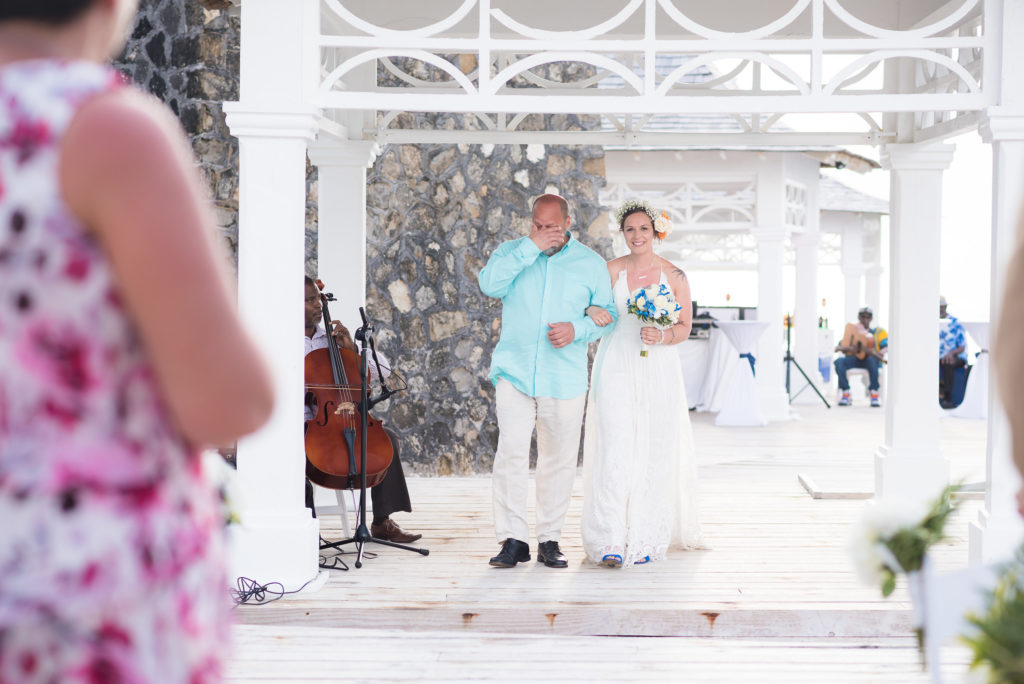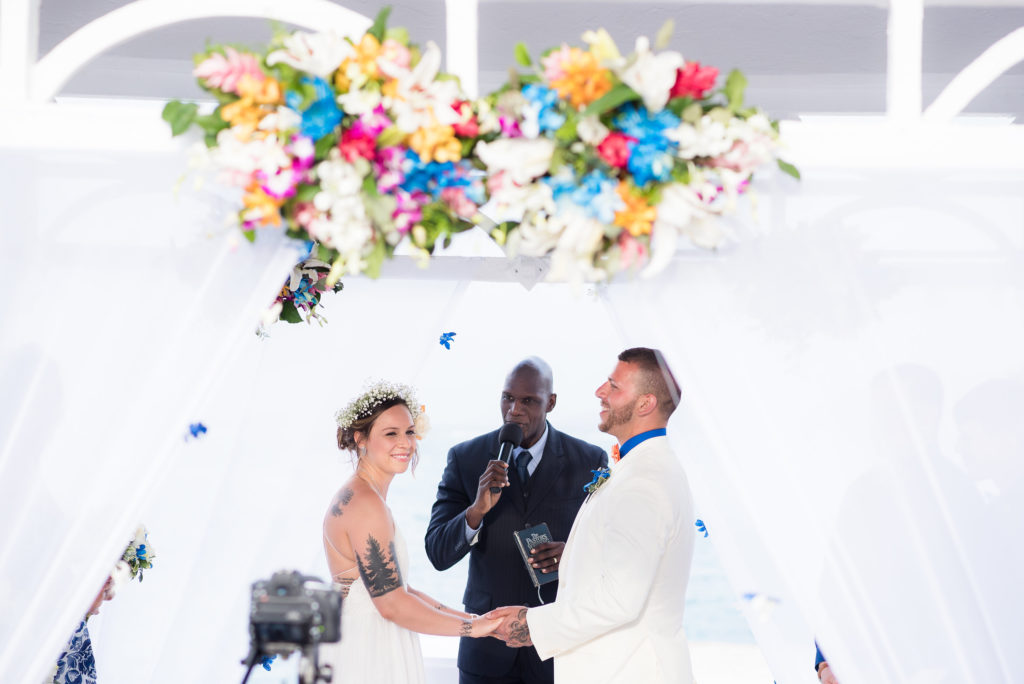 How did you personalize your wedding and ceremony?
Shane's favorite colors are blue and orange, so I wanted to incorporate that into the wedding. Anyone who knows me knows I'm a free-spirited flower child and I also wanted that to be part of the ambiance. We are both Christian, so we wanted the bible to be part of the ceremony. However, we wanted to recite our own vows. I forgot to write mine down so I had to read them off my phone! Shane decided to wing it the moment of that day (typical of both of us). Everything was perfect!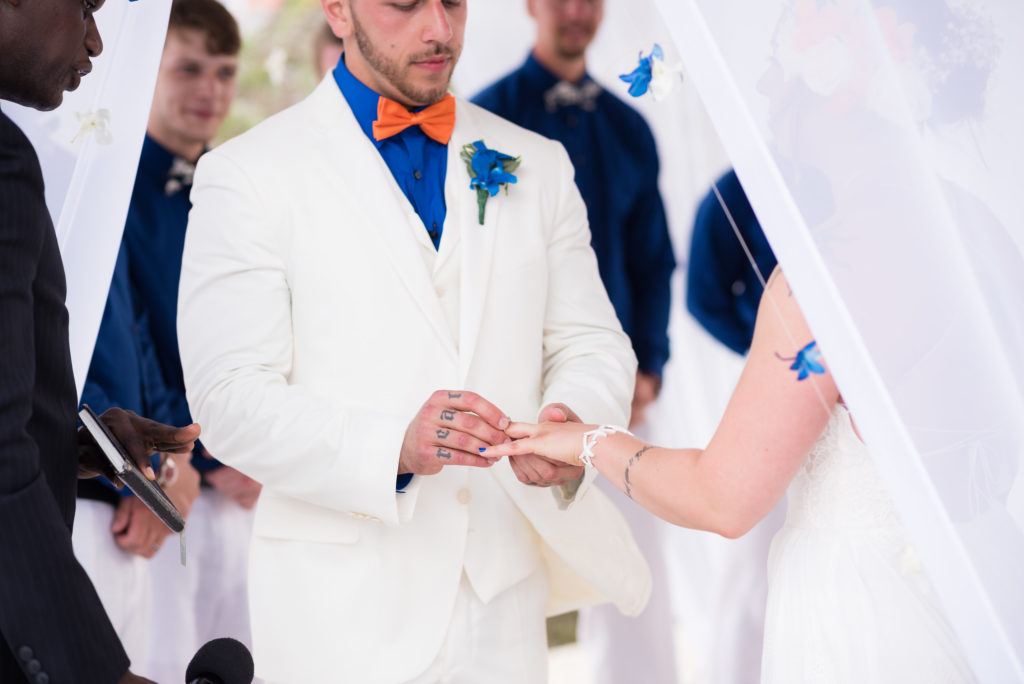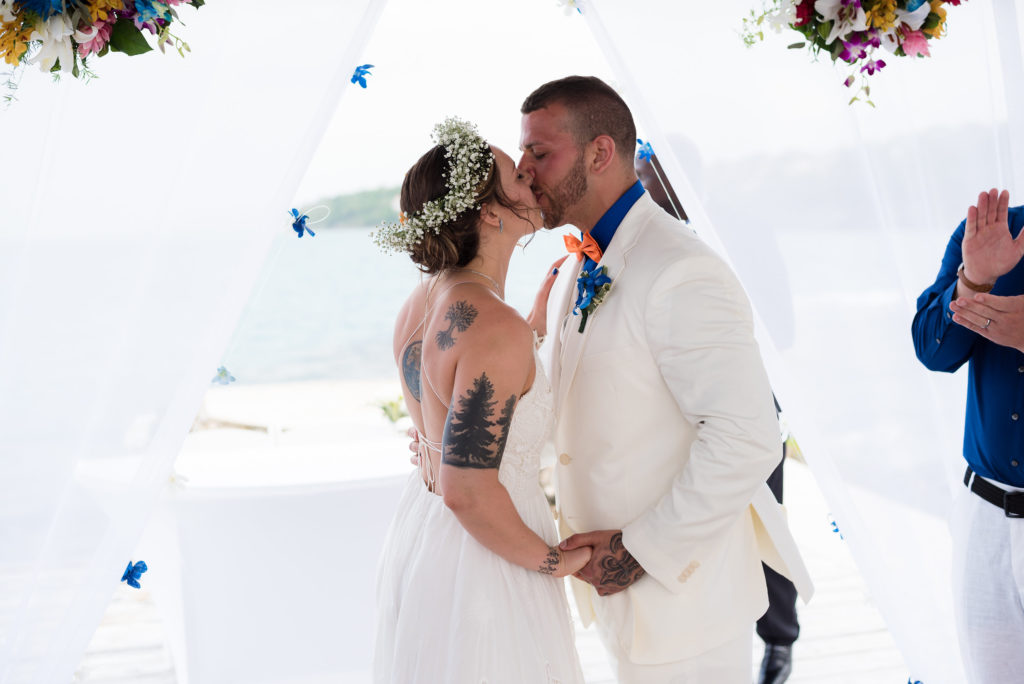 The most memorable moment was when…
It started raining right after the ceremony. All 30 of us huddled under one gazebo and the DJ started playing music. We were all shoulder to shoulder, but we all started dancing, singing, taking pictures, hugging and it was such a powerful feeling of pure love and happiness. It was radiating from us.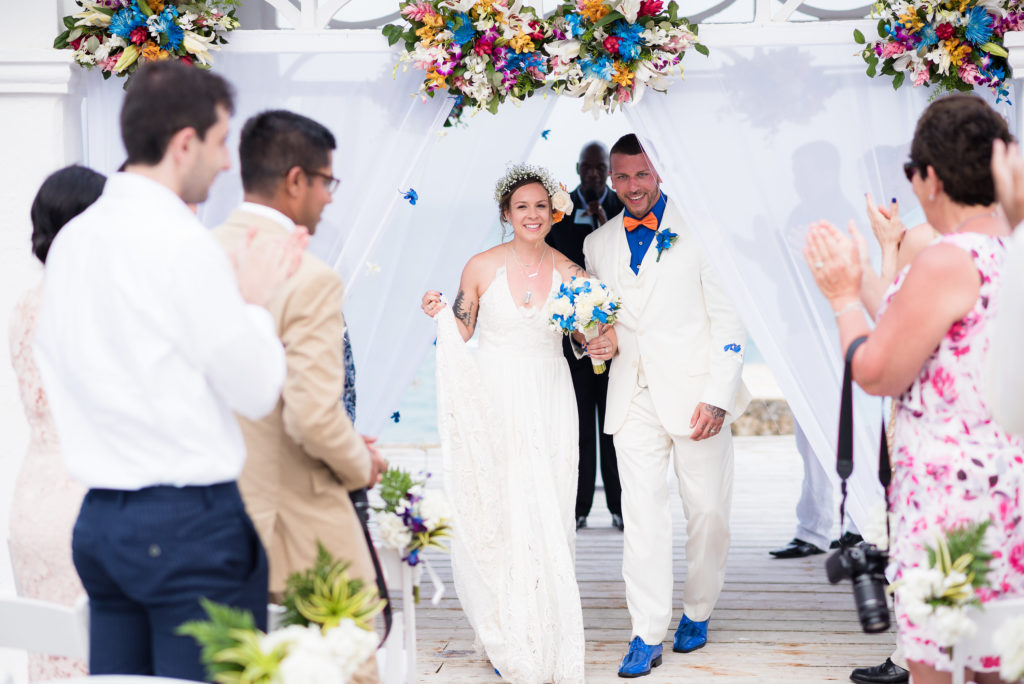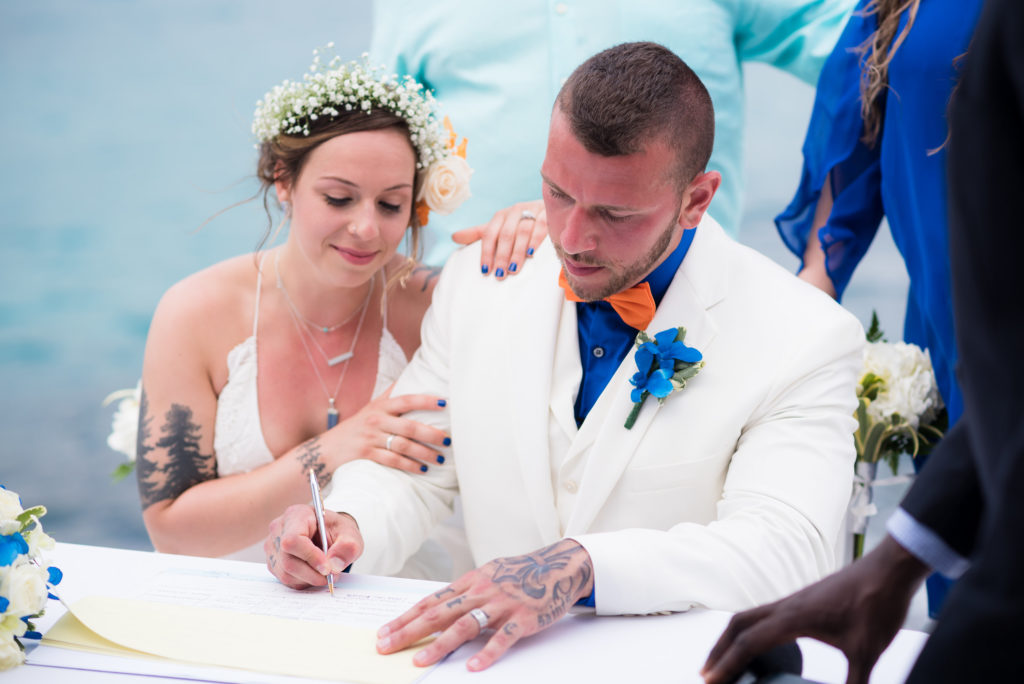 Three words that sum up your destination wedding in Ocho Rios:
Wouldn't change it!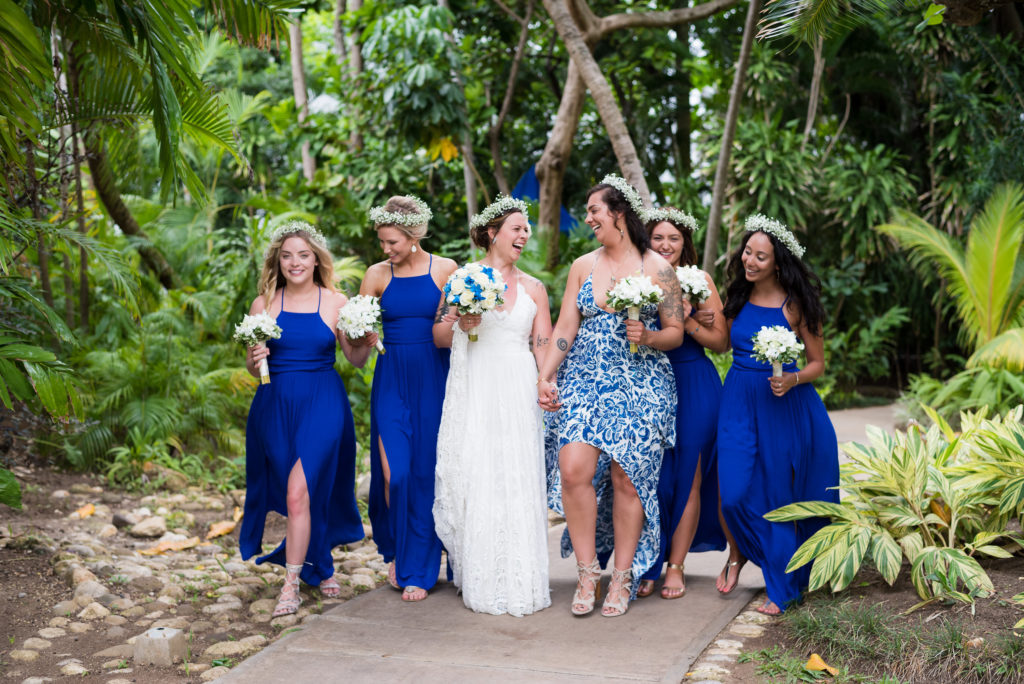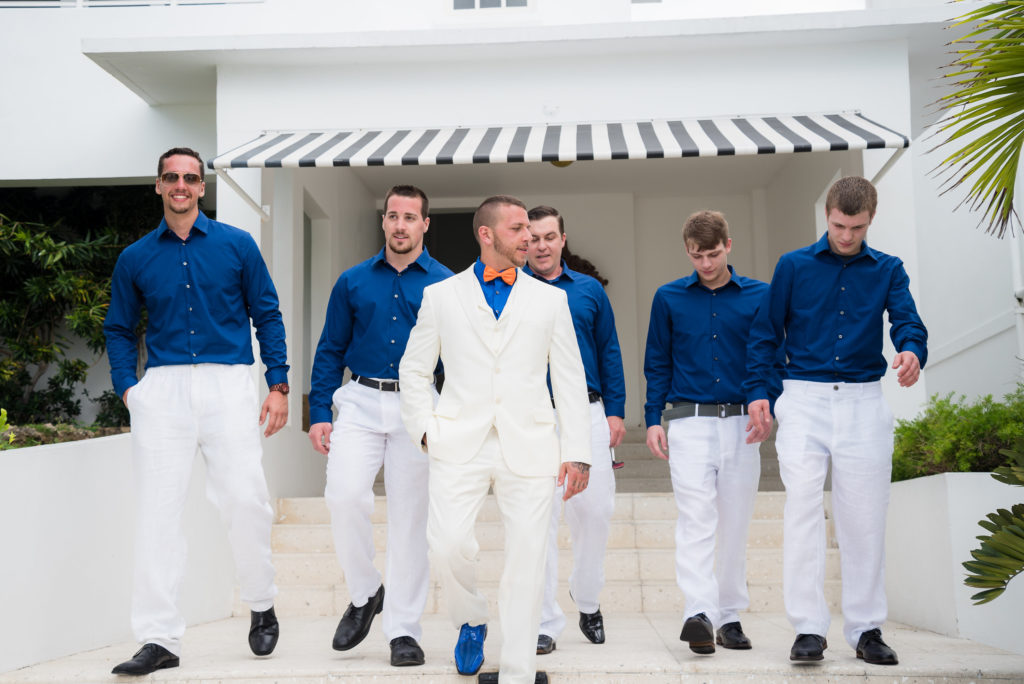 Besides the wedding itself, what was your favorite part of your trip? Did you do any activities with your guests?
About 25 of us went to Dunn's River. We went super early right when they opened, and it was the best experience! It seemed like we were the only ones there at that time. There is something magical extraordinary about being in the rain forest on a tropical island, climbing over rocks with crystal clear water running over them! It was fun to share that experience with everyone.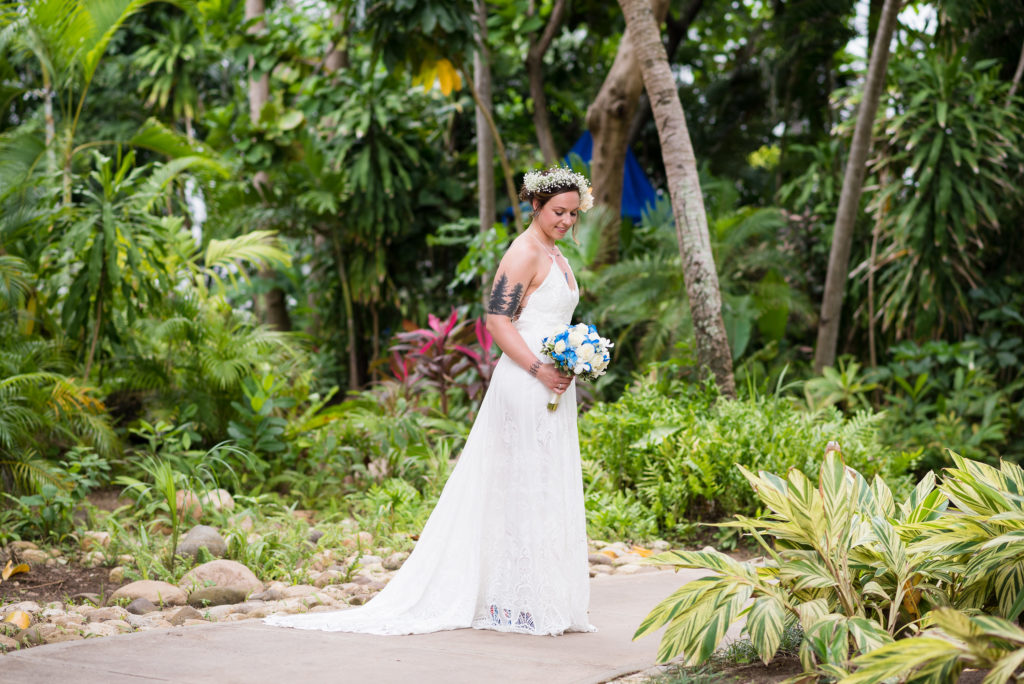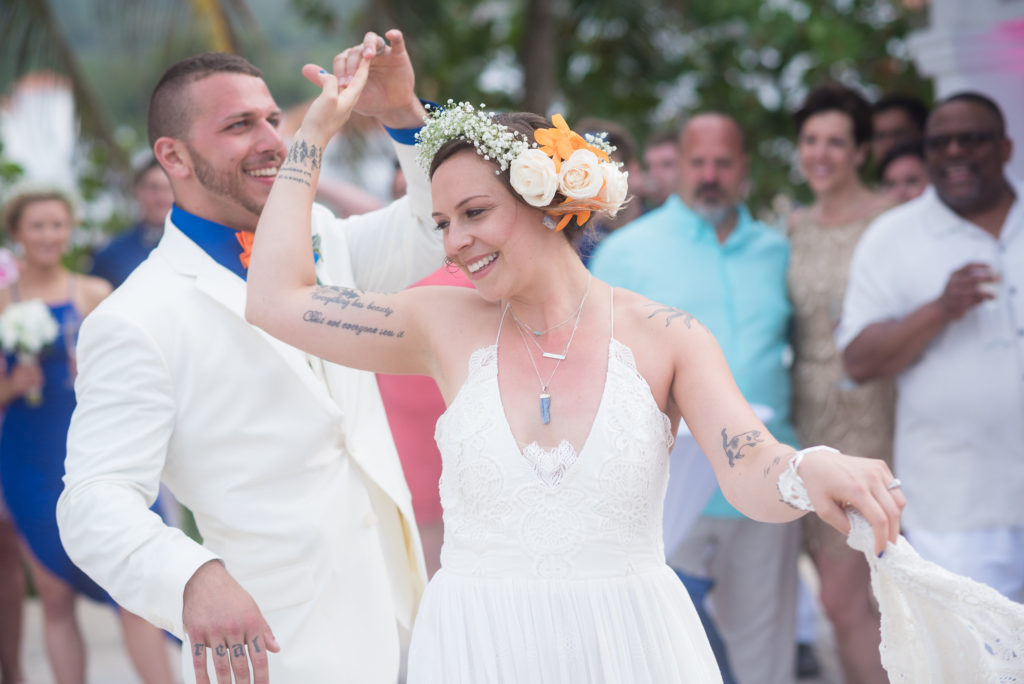 If you could travel anywhere for your one-year anniversary, it would be:
We are thinking Scotland or Australia.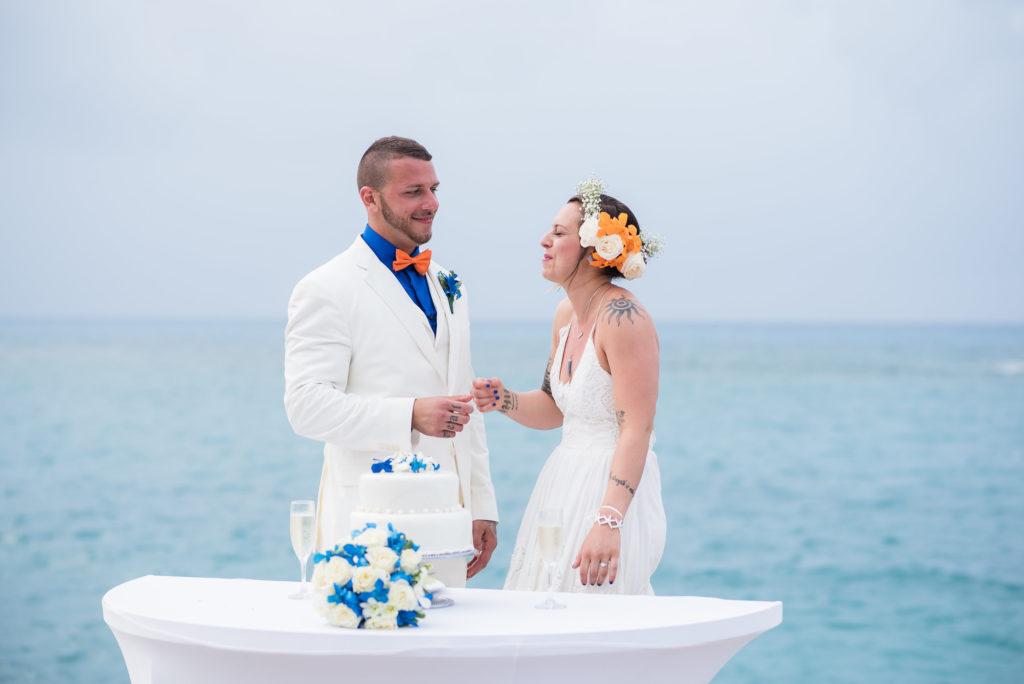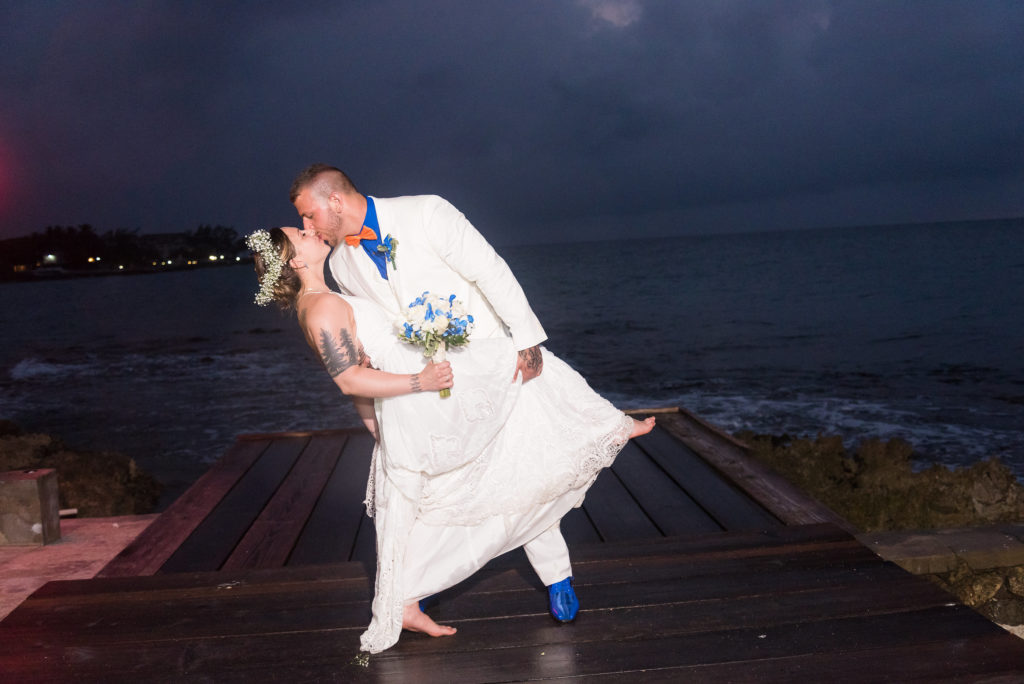 Your biggest piece of advice to couples planning a destination wedding would be:
Don't stress about the small details. This is going to be one of the best decisions you've ever made. Take in every single second and just remember that feeling of love, happiness, and excitement!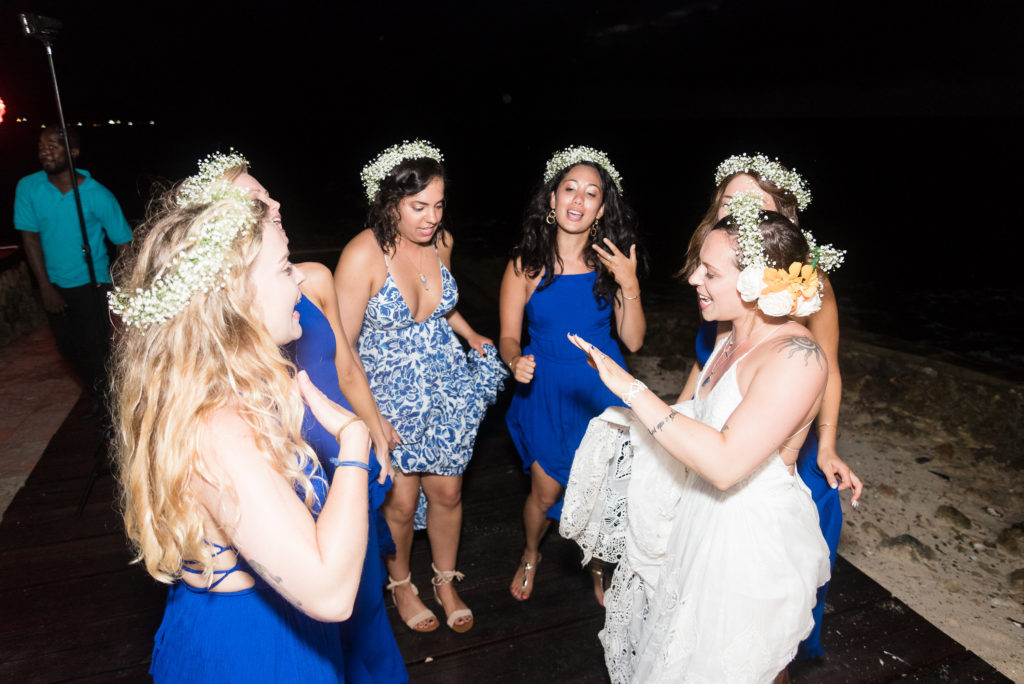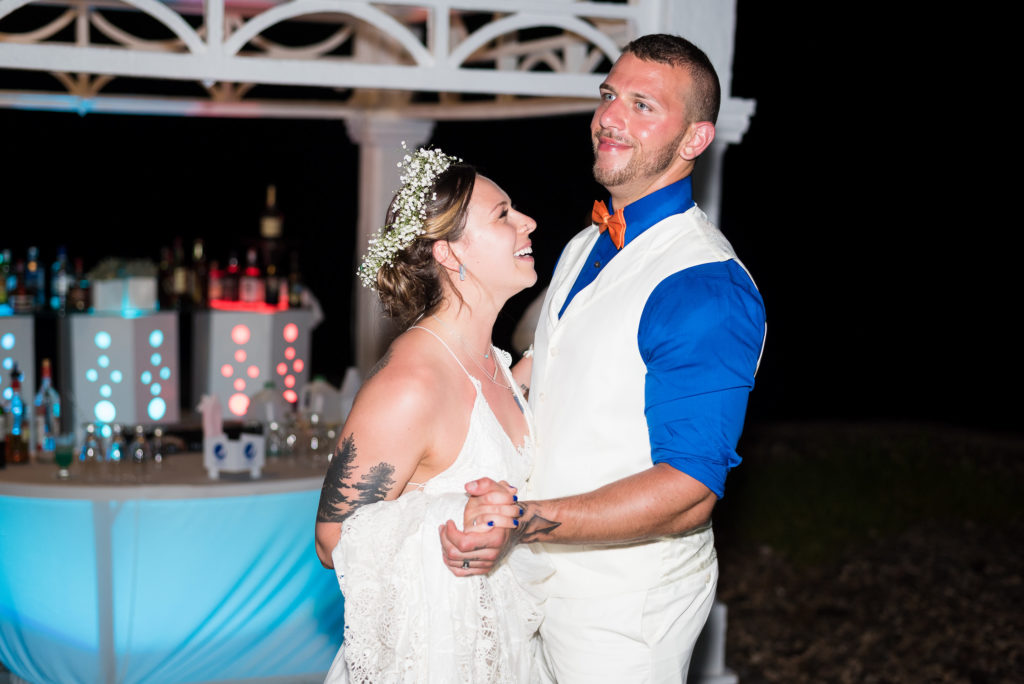 For more destination wedding inspiration and destination wedding ideas, check out our website and Pinterest!