Couple: Selena & Joseph
Resort Name & Destination: Beaches Negril Resort & Spa in Negril, Jamaica
Number of Guests: 20
Photography by: Suki MacDonald Photography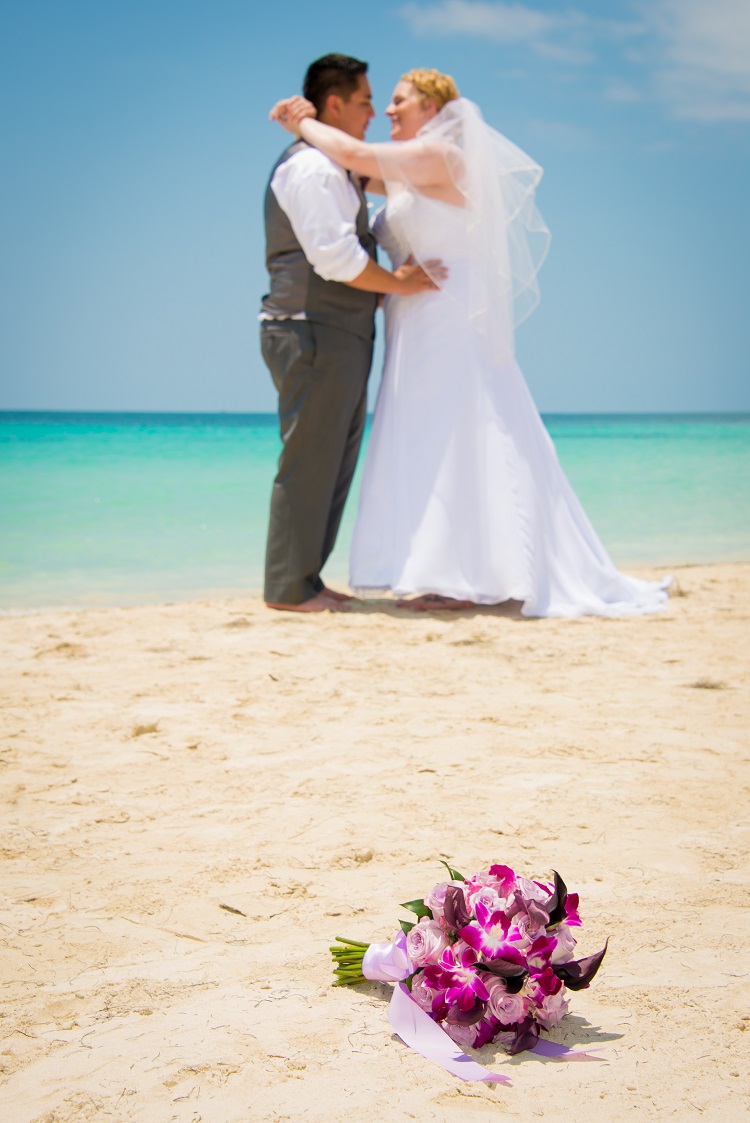 The (brief) story of how you met/fell in love:
Joe and I met at a boot camp class at a local gym.  We hit it off on our first few dates and have been on many adventures since then!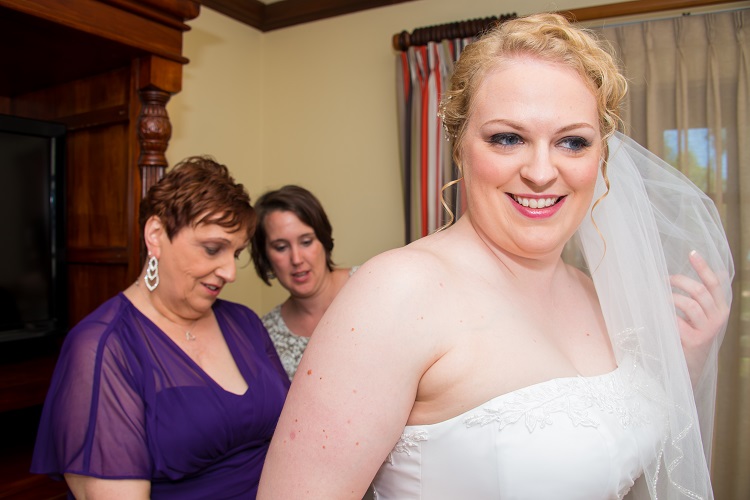 The destination wedding decision: something you've always wanted or came to love?
I have always wanted to have a destination wedding.  I wanted to be given a handful of choices to make decisions from while planning the wedding and the ease of having limited choices.  I liked how I was able to add personal touches to the already gorgeous template of a tropical island.  It didn't take long to convince Joe to go with a destination wedding and our families were all on board as well!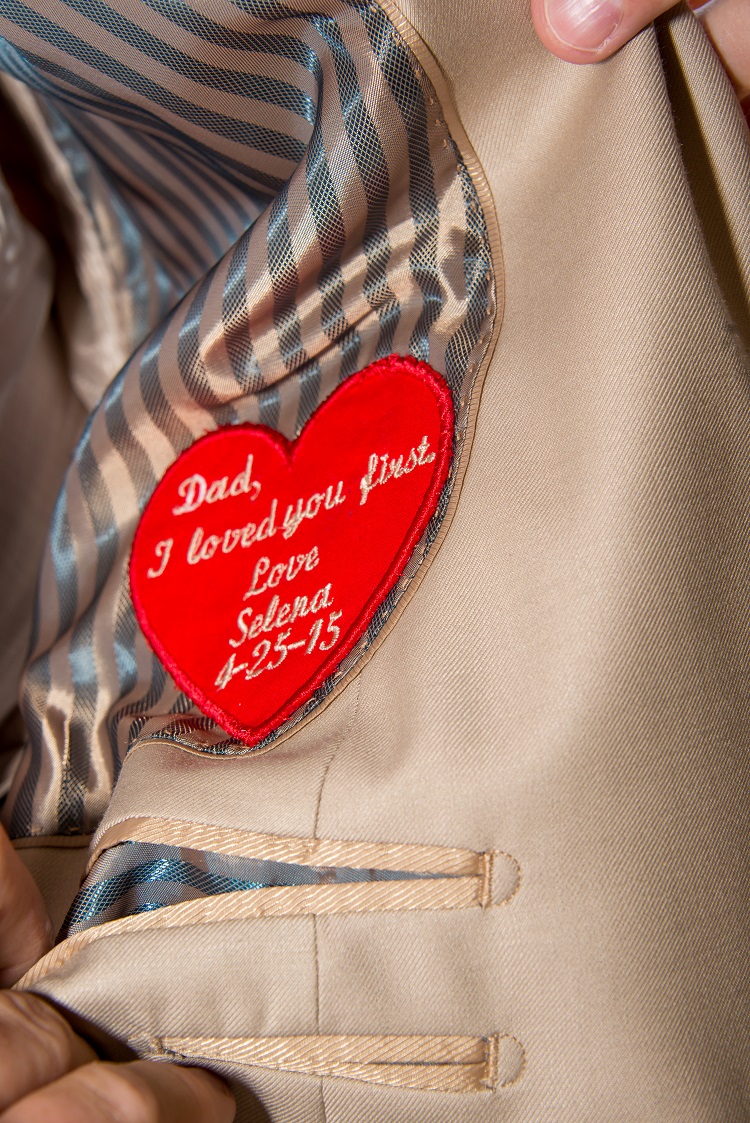 What made you choose your resort/destination?
Our wedding party consisted of my niece and Joe's two nephews, so we needed to find a resort where children were welcome.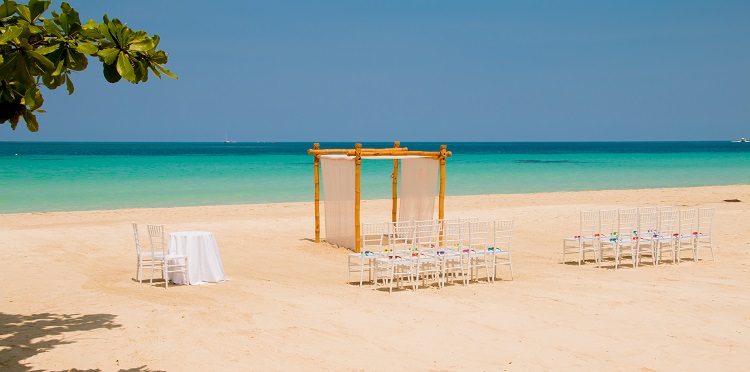 How did you personalize your wedding and ceremony?
My mother made a lot of the personal touches for the wedding (flower girl basket and headband, the banners, and the ring bearer pillow). We used a wedding gift (personalized cutting board) for our guest book.  And my most favorite detail is the neon sunglasses that we personalized as wedding favors!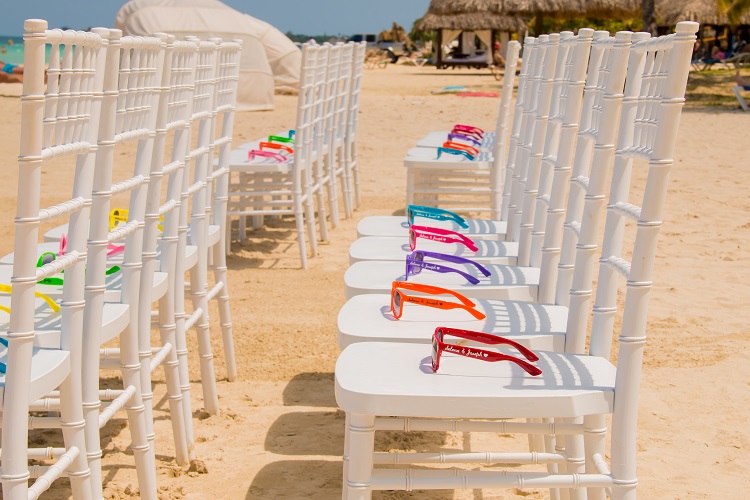 The funniest or most unusual moment was when….
We did a congo line at the end of the reception!
The most memorable moment was when….
Joe and I finally became husband and wife! The weather was amazing, the landscape was gorgeous and the reception was fun and everything we hoped it would be.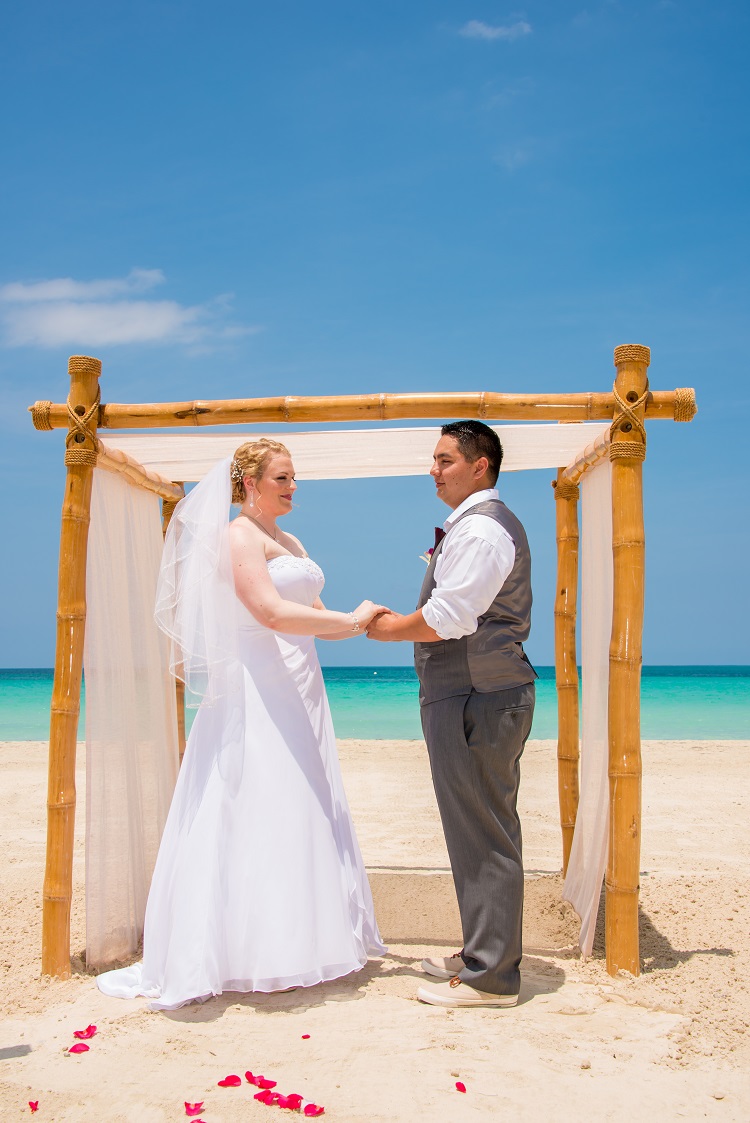 Three words that sum up your destination wedding experience are:
Gorgeous, easy, relaxing.
Besides the wedding itself, what was your favorite part of your trip? Did you do any activities with your guests?
The water sports activities (waterskiing and snorkeling) and pool bar with friends and family! Rick's café and jumping off the cliff is always a crowd pleaser, too!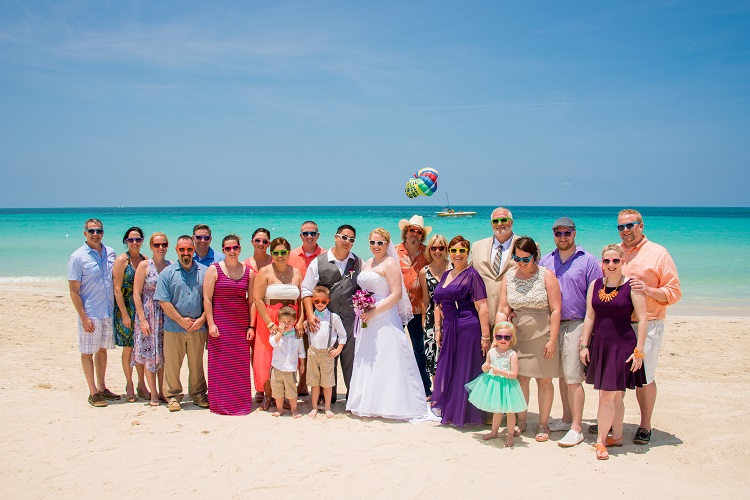 If you could travel anywhere for your one-year anniversary, it would be:
Your biggest piece of advice to couples planning a destination wedding would be:
Relax because they will take care of you at the resort and it will be a beautiful and memorable event that you and your spouse and friends and family will remember forever!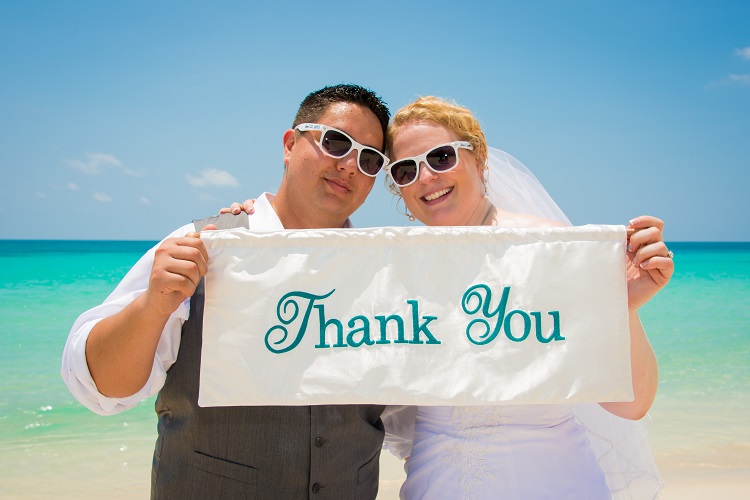 For more stunning inspiration from Selena & Joe's big day, browse through Get Married Away!