Couple: Hiral & Raj
Resort Name & Destination: Moon Palace Golf & Spa Resort in Cancun, Mexico
Photography by Sarani Photography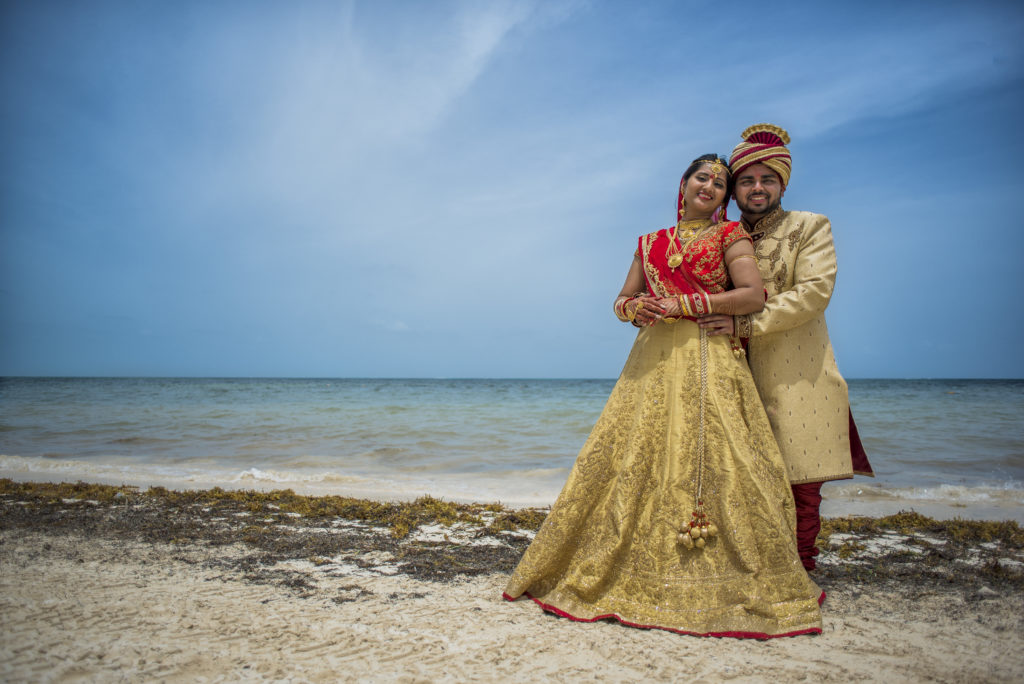 The (brief) story of how you met/fell in love:
Raj & I met at a Navratri festival and became good friends. We went on a date and the rest is history!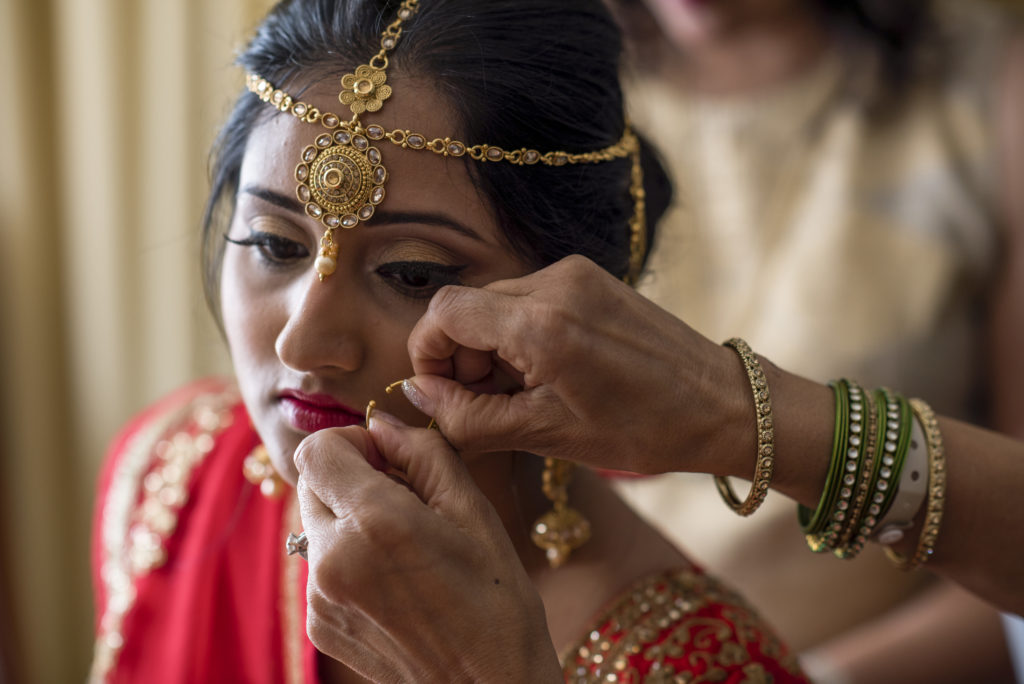 What persuaded you to have a destination wedding?
Vacation with my loved ones, the beach and the fun.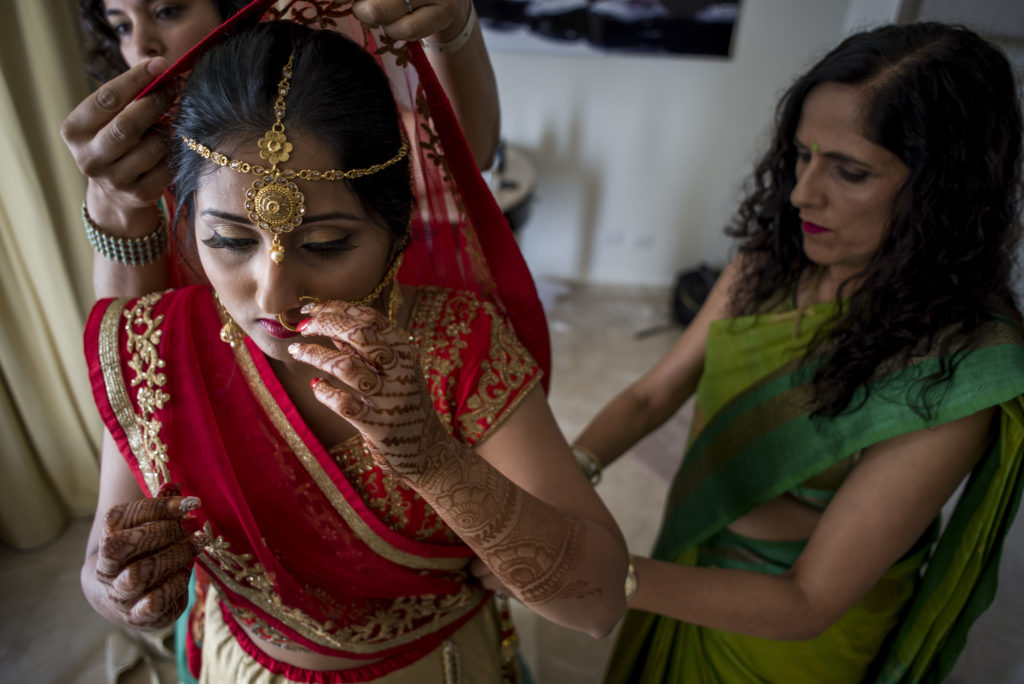 What made you choose your resort/destination?
Moon Palace Gold & Spa Resort does a lot of Indian weddings, and Cancun is not far from us. This was my first visit to Cancun and I loved it!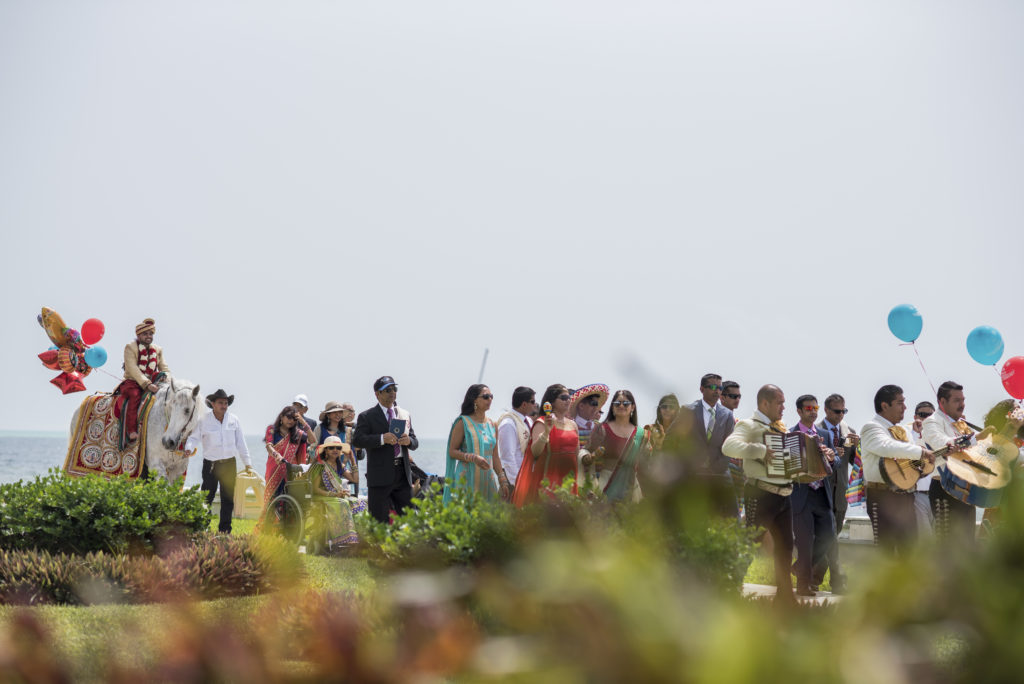 How did you personalize your wedding and ceremony?
We chose the Hindu Symbolic package, so the priest performed a traditional Hindu Symbolic ceremony.
The funniest or most unusual moment was when…
I saw Raj from the balcony of my room as he was on the horse for his baraat. I went out and waved at him!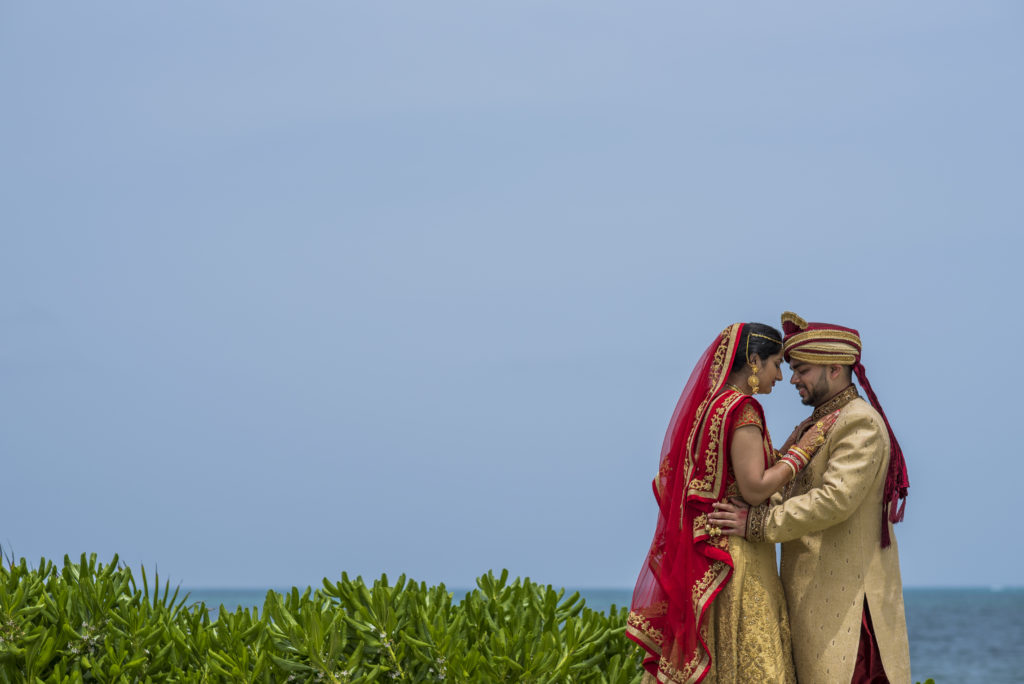 The most memorable moment was when…
I took blessings from my mom after the wedding ceremony.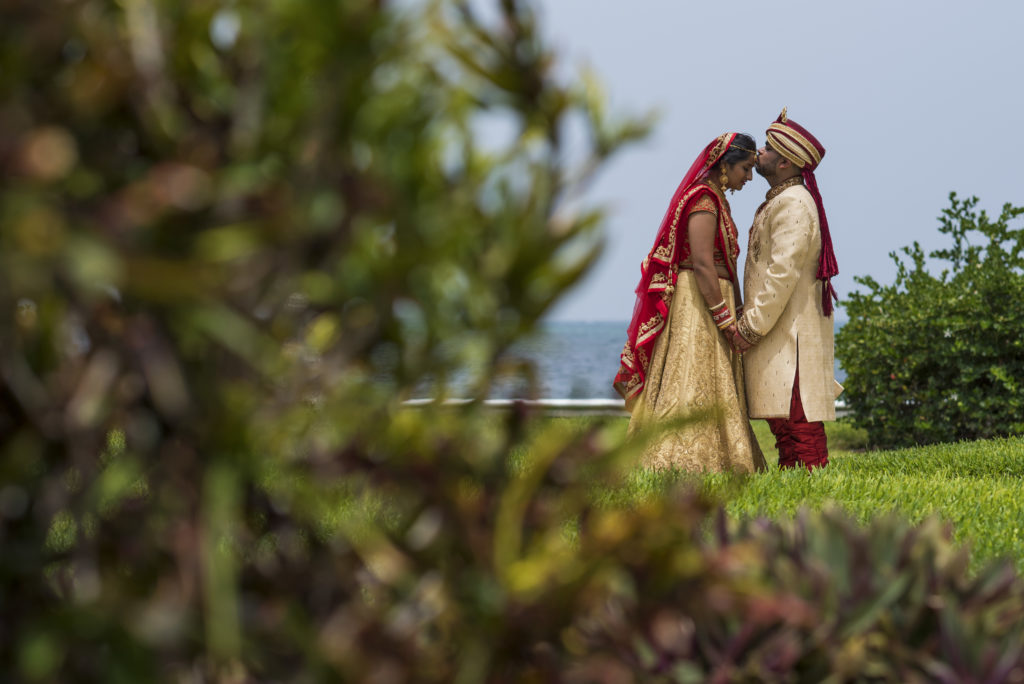 Three words that sum up your destination wedding experience are:
Fun, romantic, relaxing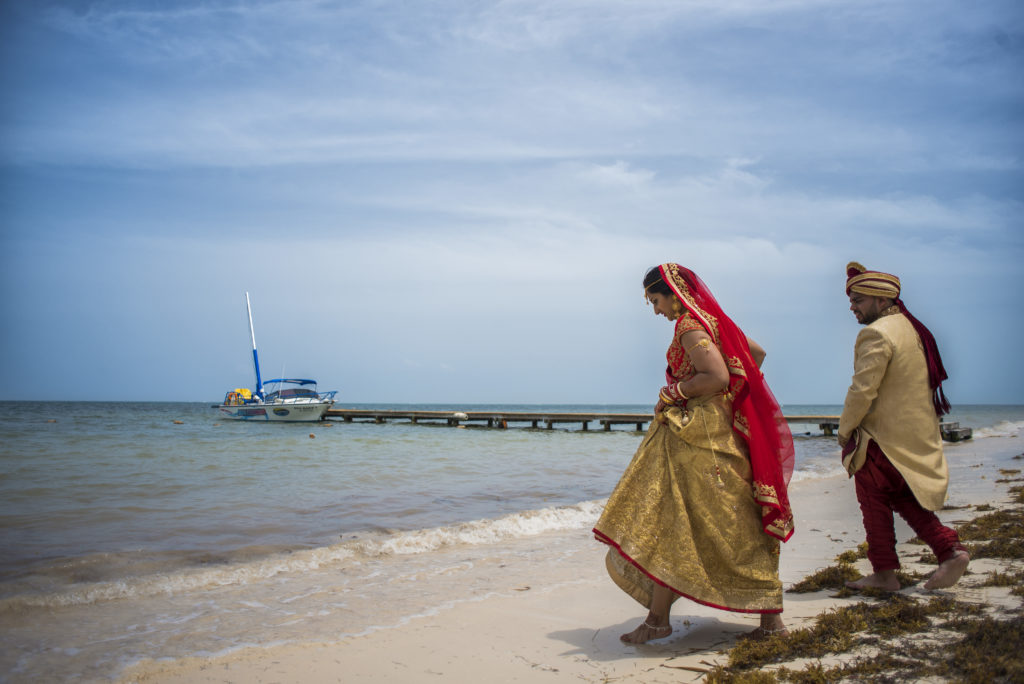 Besides the wedding itself, what was your favorite part of your trip? Did you do any activities with your guests?
My favorite part was hanging out with all our family at the beach. We didn't do any activities because we were too busy with the wedding!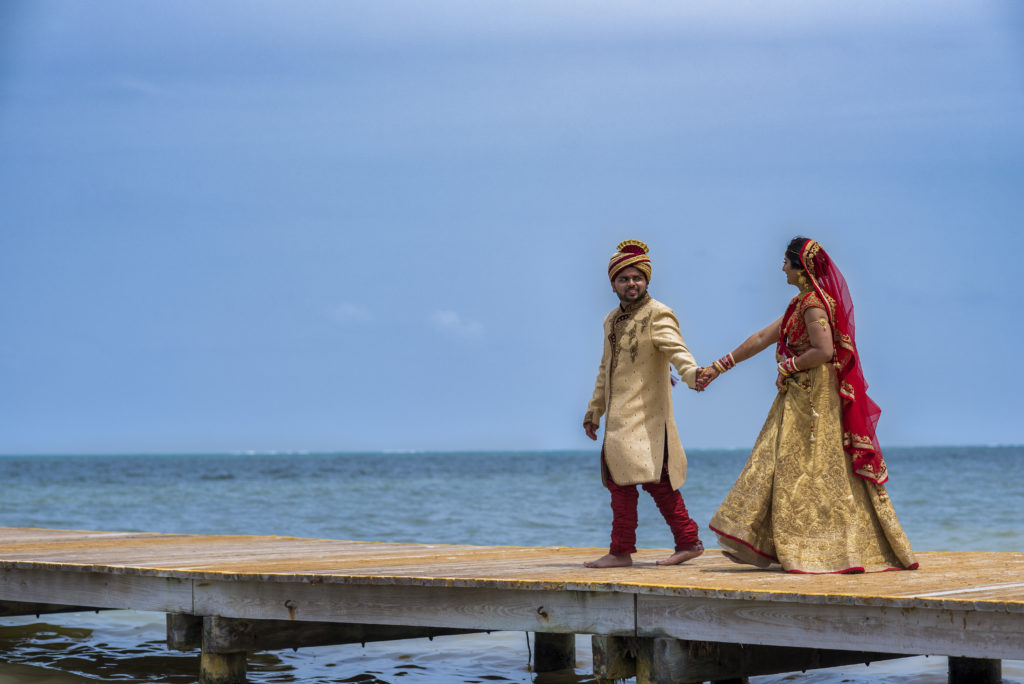 If you could travel anywhere for your one-year anniversary, it would be:
The Maldives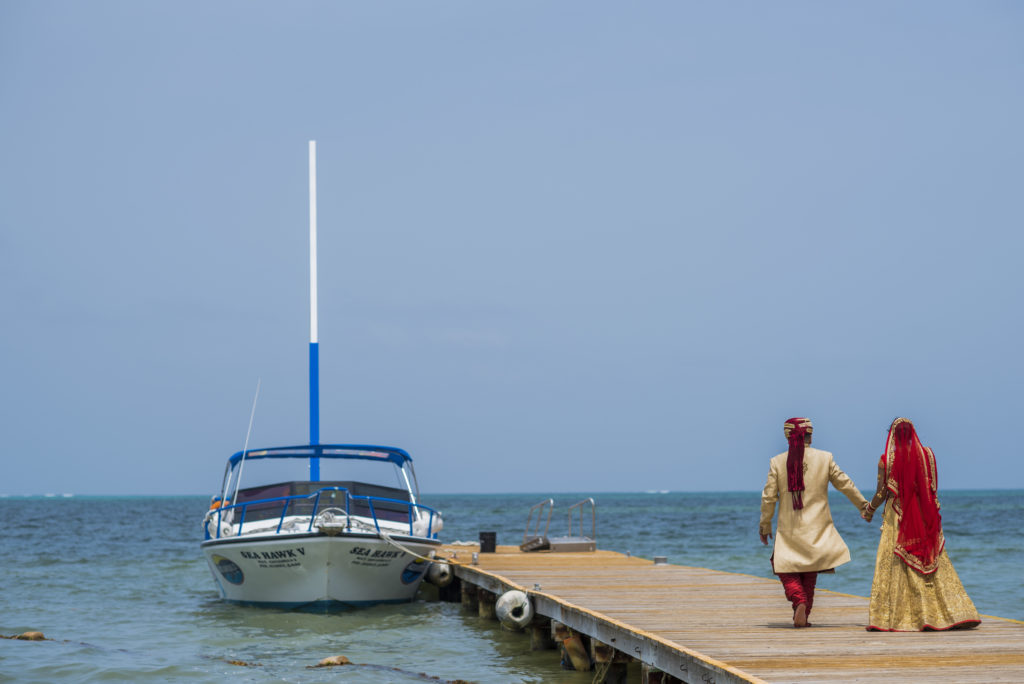 Your biggest piece of advice to couples planning a destination wedding would be:
My advice would be to talk to a Certified Destination Wedding Specialist, lay out what you're looking for and where you want the ceremony to be. Everything else will work itself out!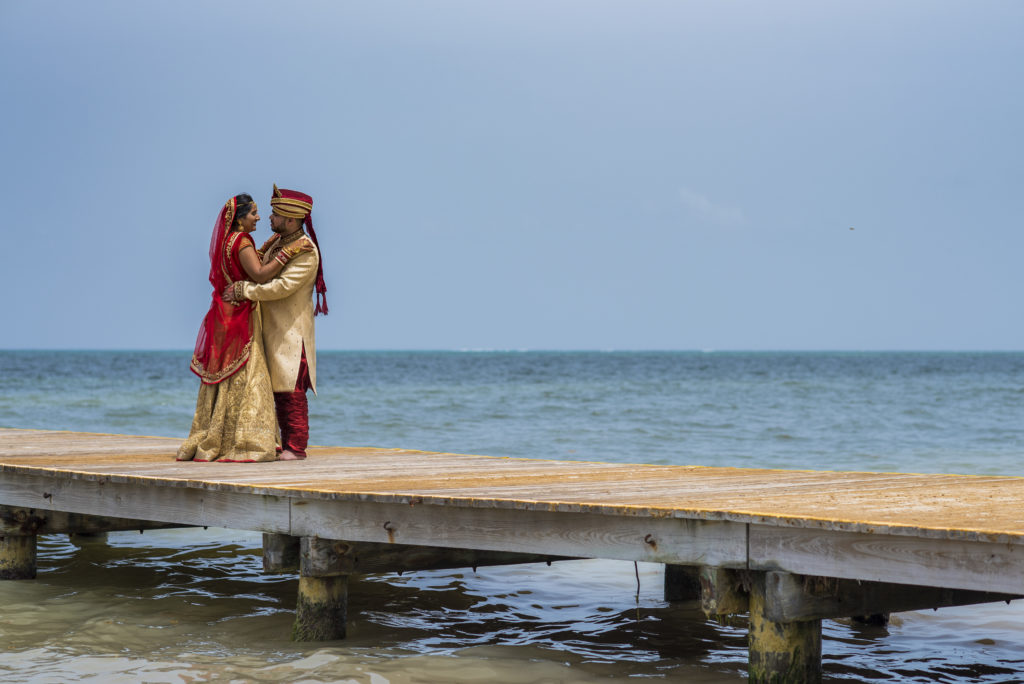 For more destination wedding inspiration, browse our website & Pinterest!