Couple: Suraiya and Christian
Resort Name & Destination Wedding Location: Beloved Playa Mujeres by Excellence Group Adults Only in Cancun, Mexico
Number of Guests: 32
Photography by: Federico Salmeron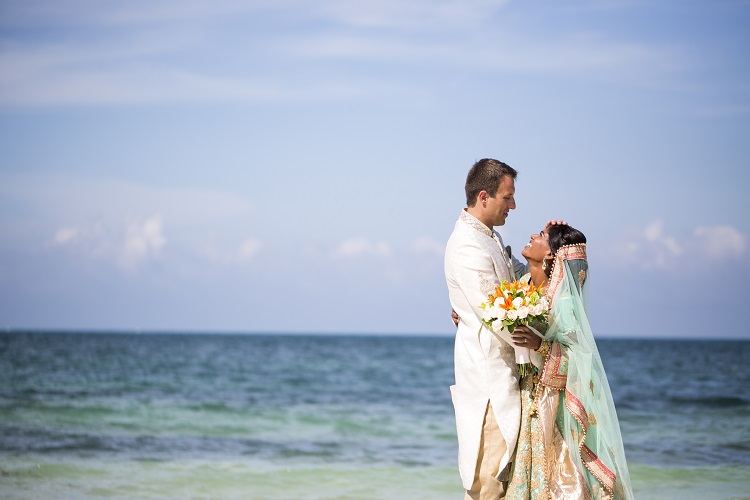 The (brief) story of how you met/fell in love:
While hiking to the summit of Mount Whitney, we met on the trail, shared snacks and chatted up. On the summit, we shared our phone numbers and met up in Los Angeles for coffee. The rest is history!
The destination wedding decision: something you've always wanted or came to love?
We are travel-obsessed and always want to explore new environments. Getting away for our wedding in a beautiful setting such as Cancun was in our heads a long time before we initiated the contact with DestionationWeddings.com.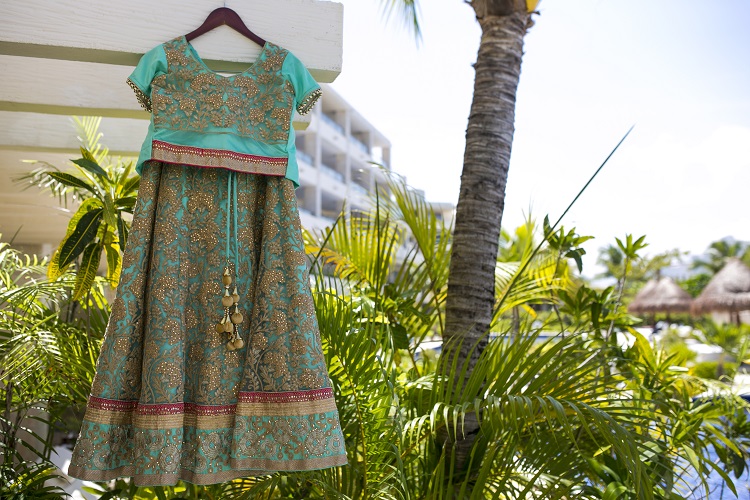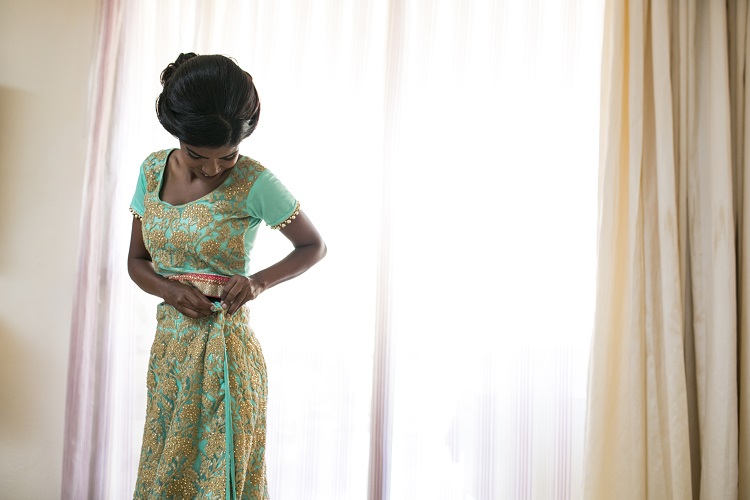 What made you choose your resort/destination?
We wanted a 5-star resort that looked modern, has amazing amenities including a spa, all-inclusive service, and away from city life in an oasis. The Beloved delivered all of that. A beachfront hotel was key, balconies in suites, not much walking, restaurants and pools, and luxury boutique style!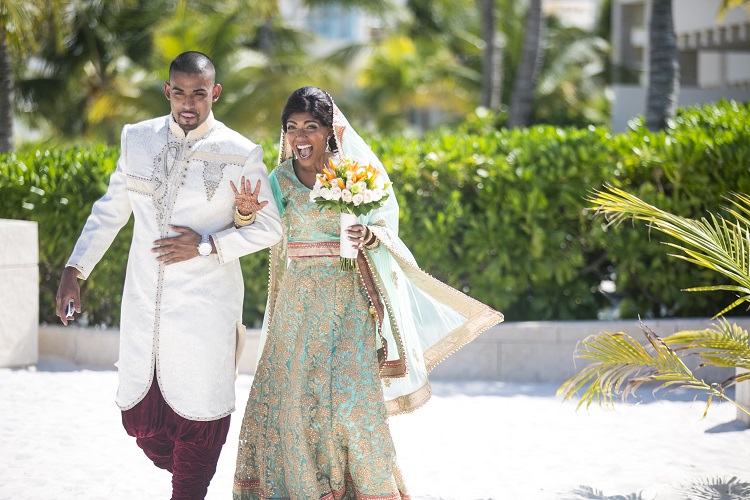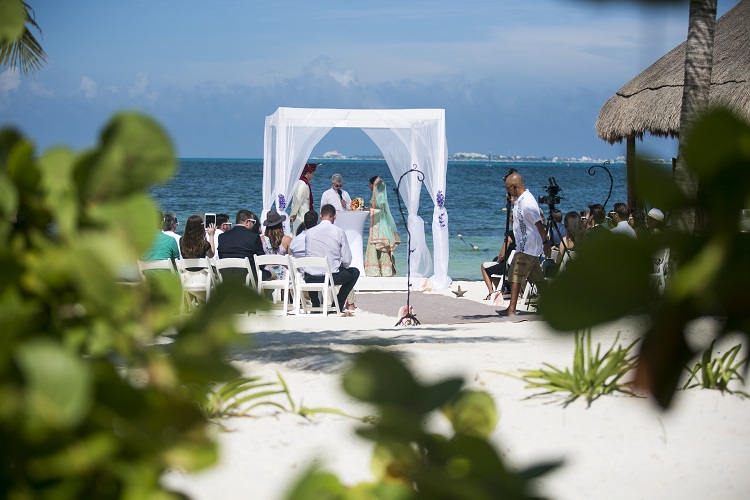 How did you personalize your wedding and ceremony?
We chose two songs to dance to, hired a band, chose a cocktail hour location under beautiful palm trees, customized our food selection, hired a photographer and videographer as well as a sound system.
The funniest or most unusual moment was when….
The song Happy by Pharrell Williams was playing as we walked back through the aisle after our vows!
The most memorable moment was when….
Our wedding song started playing and Suraiya was walked by her brother onto the beach.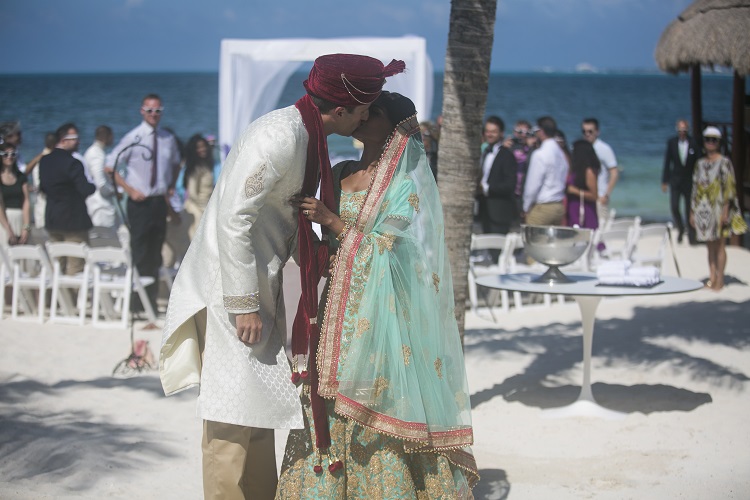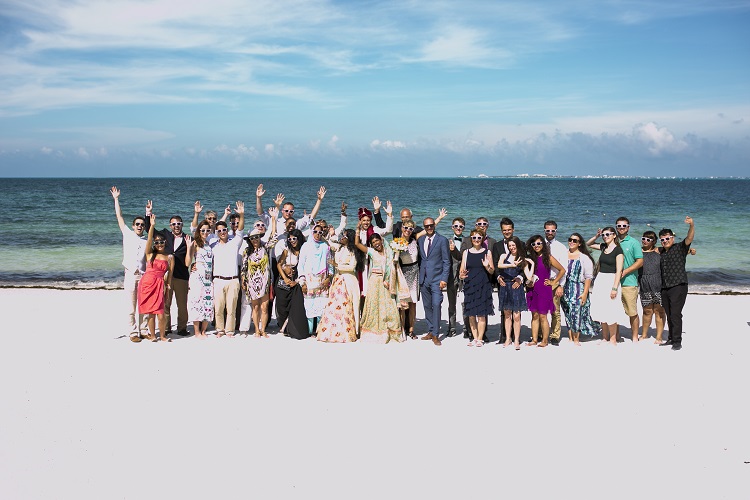 Three words that sum up your destination wedding experience are:
Luxurious, breathtaking, romantic!
Besides the wedding itself, what was your favorite part of your trip? Did you do any activities with your guests?
The spa was phenomenal! Any water activities we did such as kayaking, snorkeling, or simply being catered a drink by the ocean was absolutely amazing.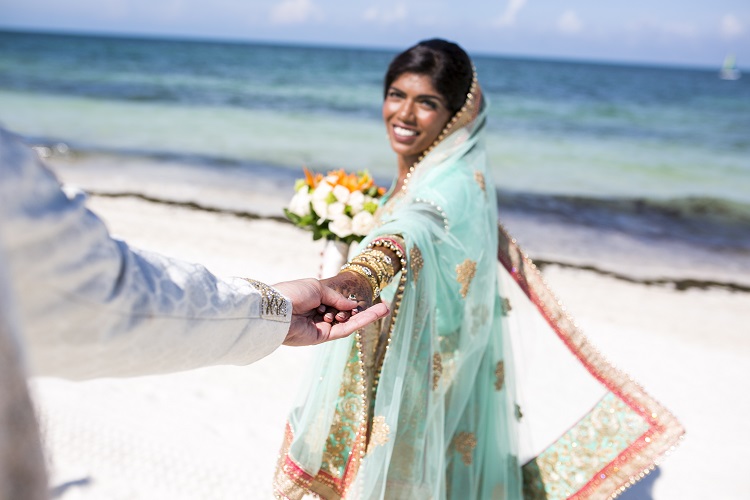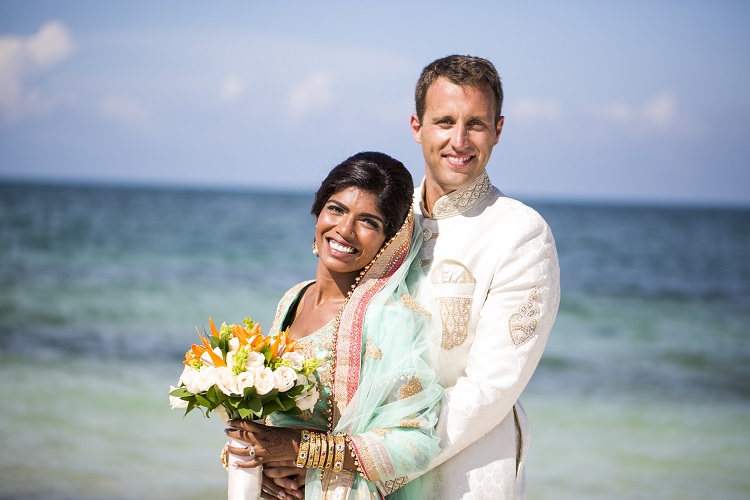 If you could travel anywhere for your one-year anniversary, it would be:
Singapor or New Zealand!
Your biggest piece of advice to couples planning a destination wedding would be:
Trust DestionationWeddings.com 100%, in particular, your wedding Specialist as they have years of experience and do not get caught up over very small details. Also, make sure you choose a resort that is easily accessible within a direct flight…that way, your guests and yourself do not have to travel for too long and need a few days to adjust. Also, make sure that you check the weather for the time of the year you plan to have your wedding!
See more of Suraiya & Chris' fabulous Cancun wedding reception below: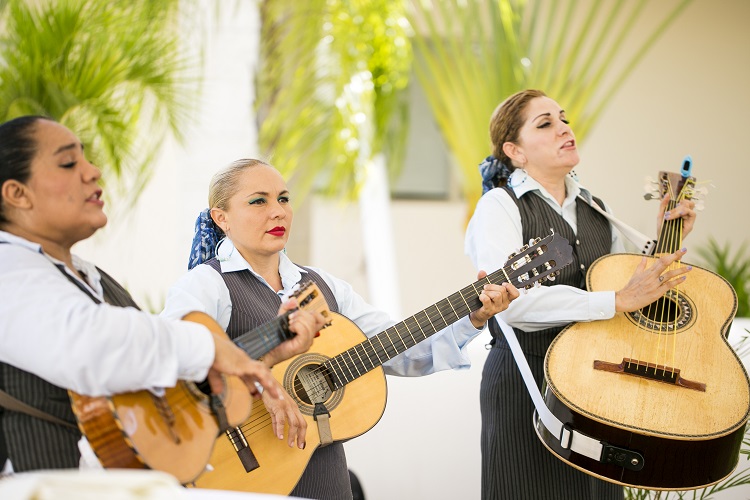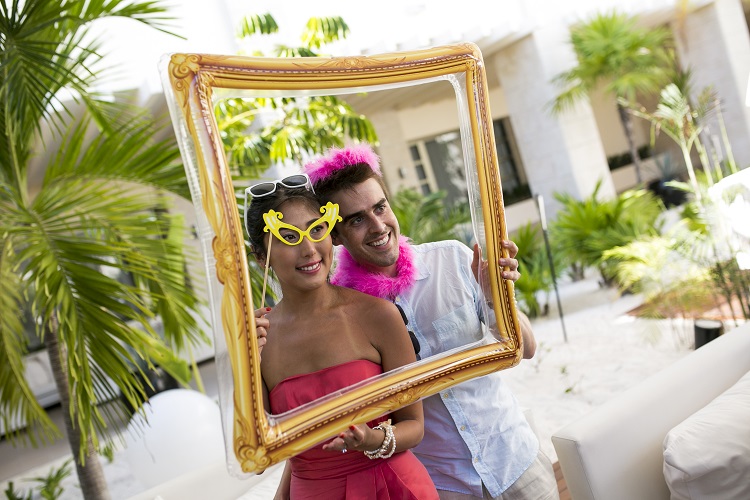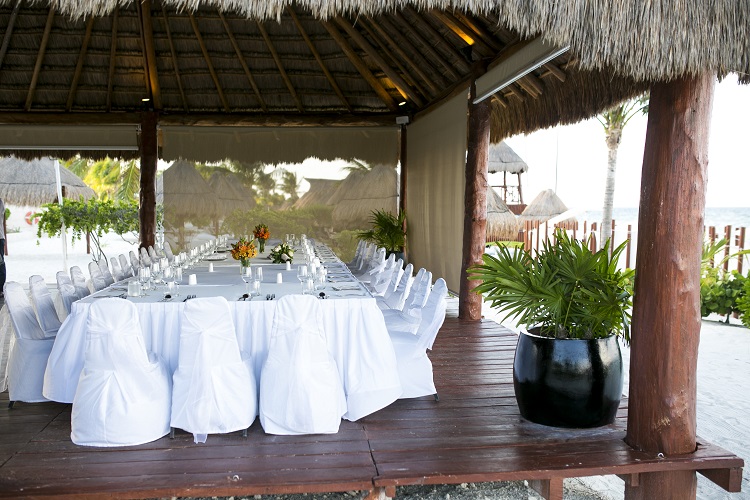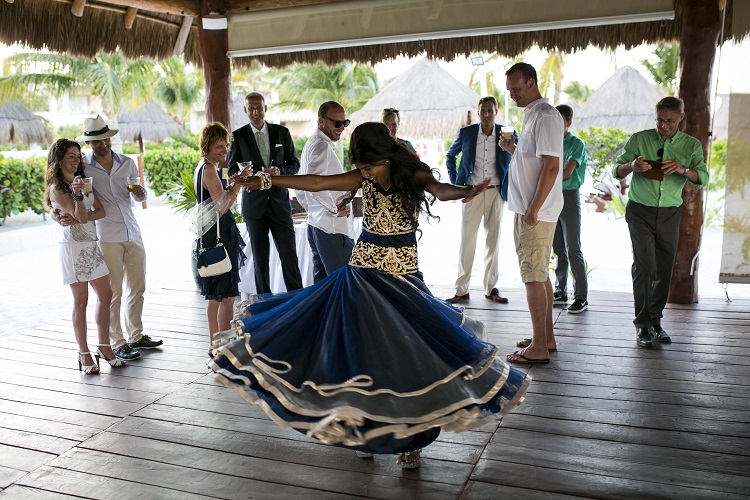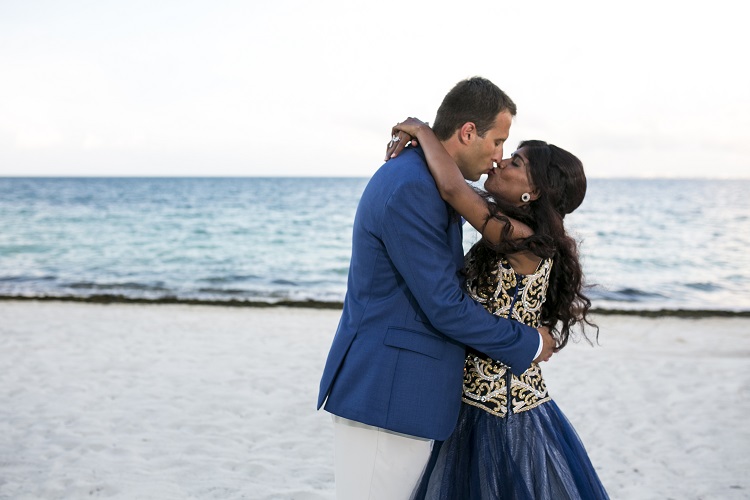 For more destination wedding inspiration, check out our Pinterest!