Couple: Caroline & Bryan
Resort Name & Destination: IBEROSTAR Rose Hall Suites in Montego Bay, Jamaica
Photography: Christopher Lee from WPAJ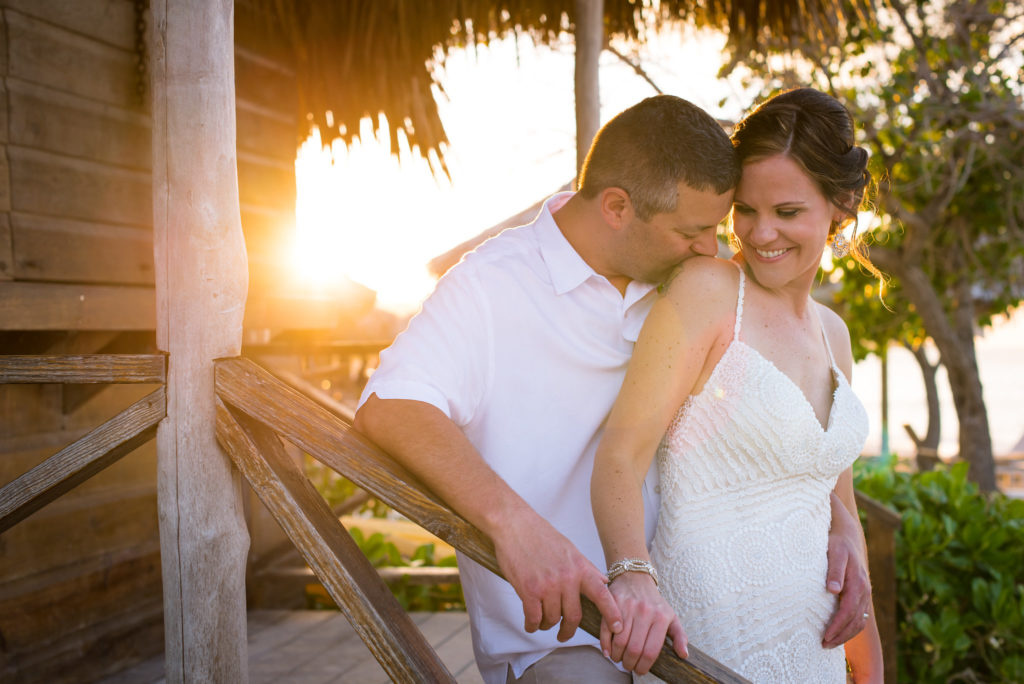 The (brief) story of how you met/fell in love:
We met in August of 2007 at beach house in Long Beach Island, NJ through mutual friends. We hit it off right away! As soon as we got engaged, we knew we would want to share our vows on the beach.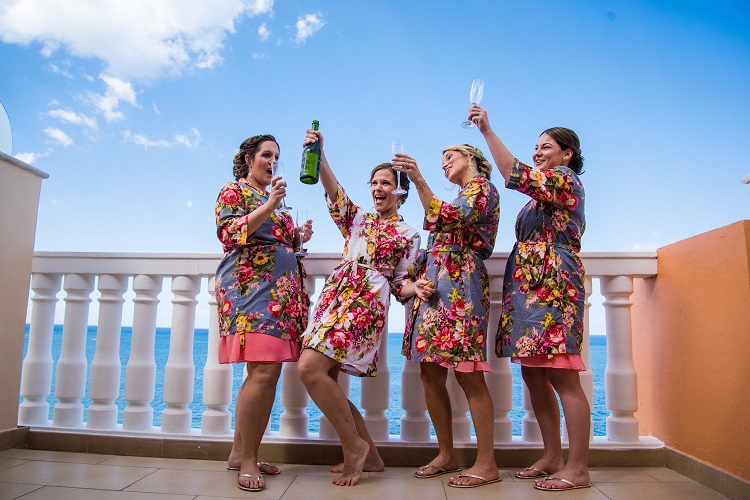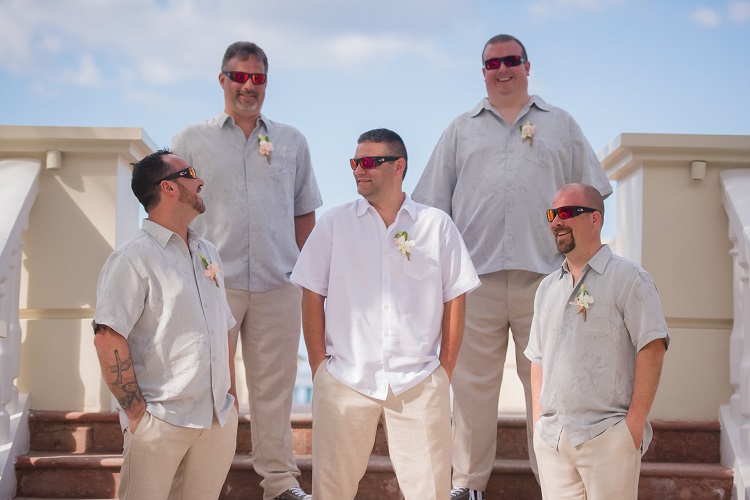 The destination wedding decision: something you've always wanted or came to love?
We have always loved the idea of a destination wedding. Both of us have always loved to travel and thought the idea of having all of our close friends and family in one beautiful destination location to celebrate was such a great idea.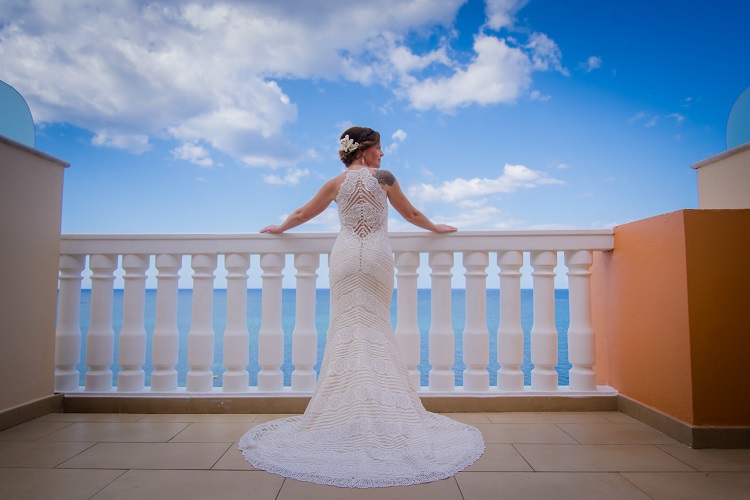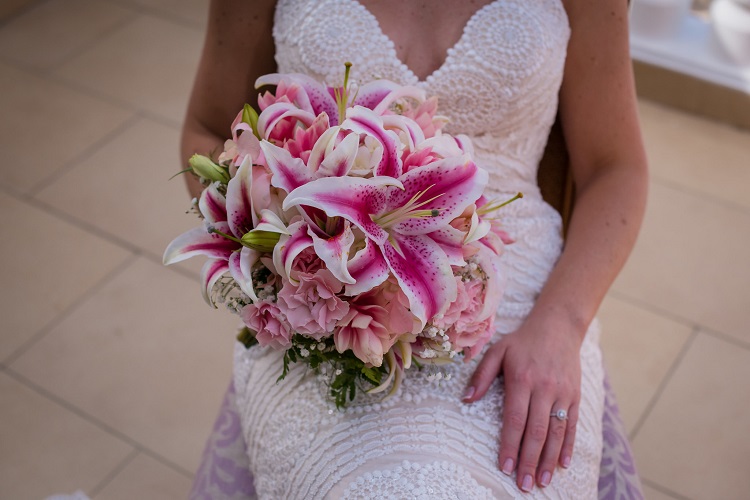 What made you choose your resort/destination?
After researching different destinations and resorts, Jamaica seemed to be the best decision. It was one of the first locations that we had traveled to as a couple in 2011 and we loved it there. We loved the fact that we could have a legal ceremony on the beach that would be recognized in the US! The resort was close to the airport in Montego Bay and not to mention all of the wonderful reviews the resort had as well! Our destination wedding specialist assured us that IBEROSTAR Rose Hall Suites was a beautiful resort and we would not be disappointed. Boy was she right!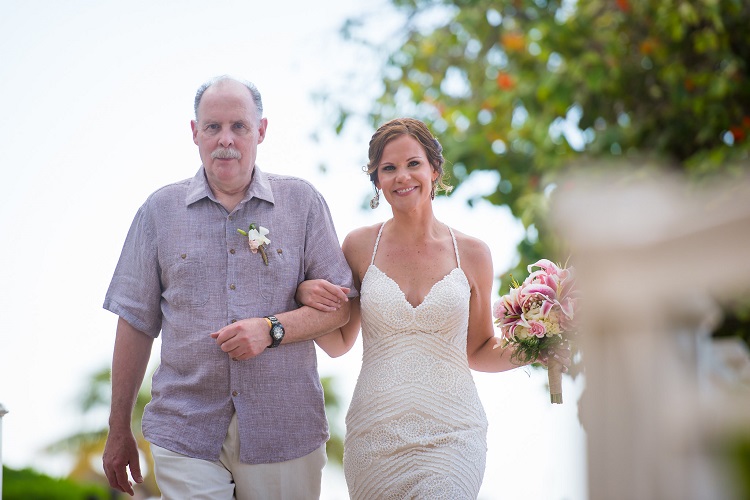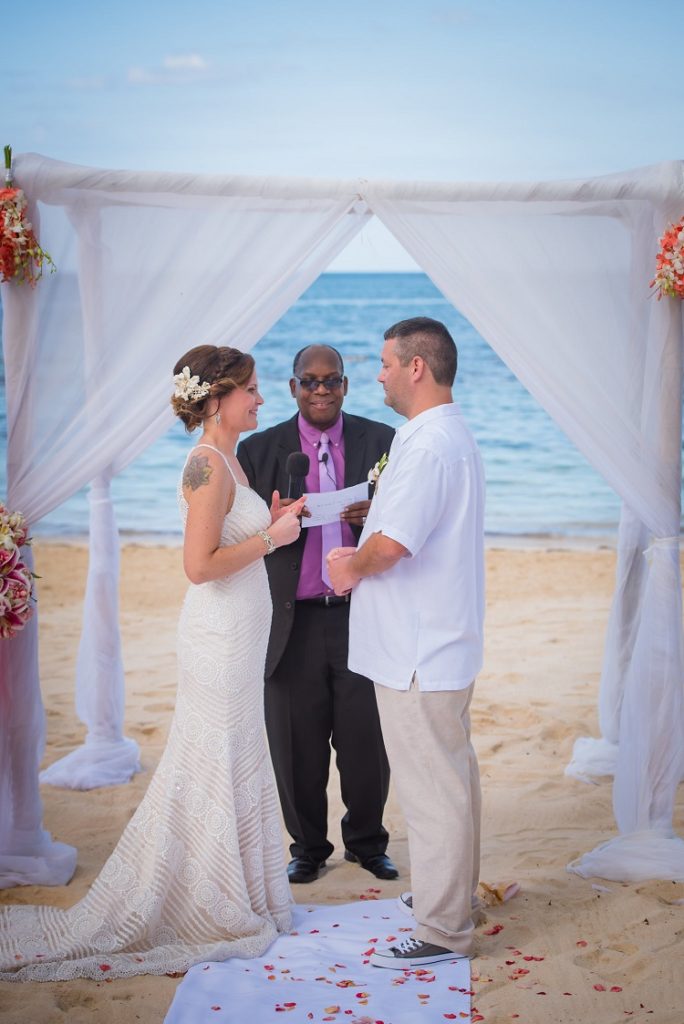 How did you personalize your wedding and ceremony?
Pinterest and Etsy were my best online buddies for a year leading up to the wedding! I was able to get so many great ideas for wedding décor. All of our groomsmen received the same Oakley sunglasses and the Bride's wedding party all received the same turquoise necklace from Etsy. We brought burlap and lace table runners, lace tablecloths for the sweetheart tables, and a custom letter "G," which was used for our guestbook. We also had burlap "Mr. & Mrs.", and "thank you" banner that I had custom made to match our wedding theme. There were seven postcards with pictures of us traveling in different places that served as table centerpieces. At the end of the night we set off wish lanterns, which was the beautiful ending to a perfect day!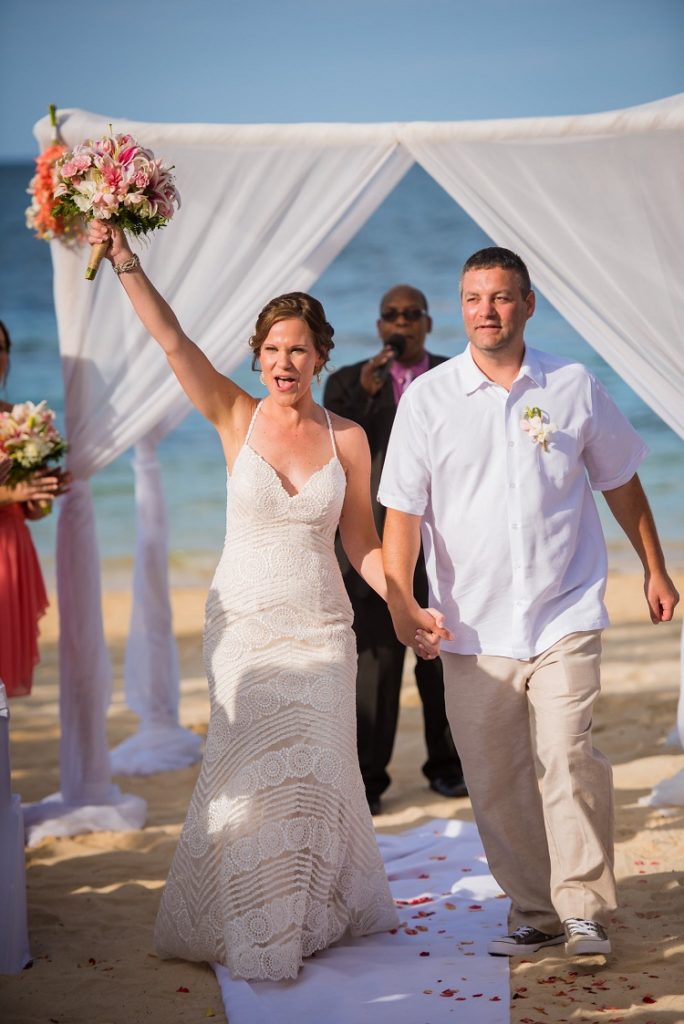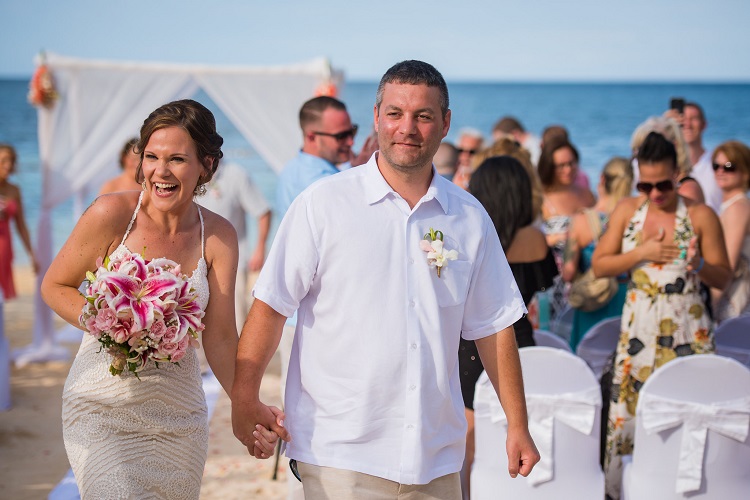 The funniest or most unusual moment was when…
The best was when we surprised everyone with the Mannequin Challenge on the dance floor! There were also a few wedding crashers from the beach, which was pretty funny! They made it into a few photos too!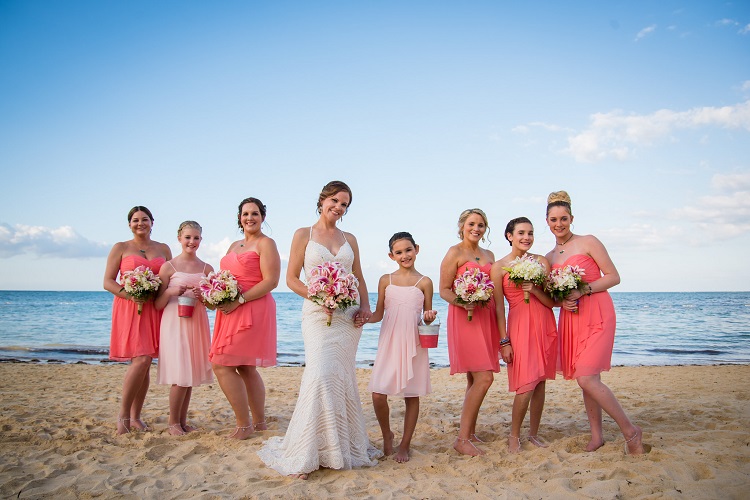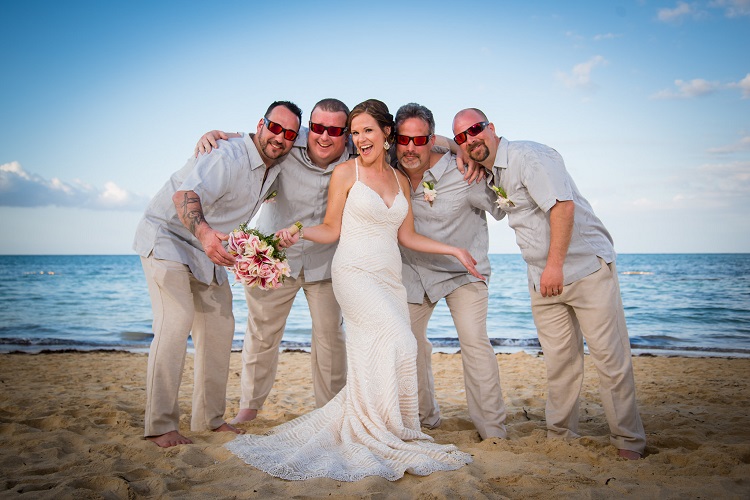 The most memorable moment was when…
There are so many to choose from! Honestly, everything turned out wonderfully. One of the best moments was lighting off the wish lanterns at the end of our wedding. We kept it as a surprise for all of our guests and we were lucky that it was the absolute perfect weather to send them off into the sky.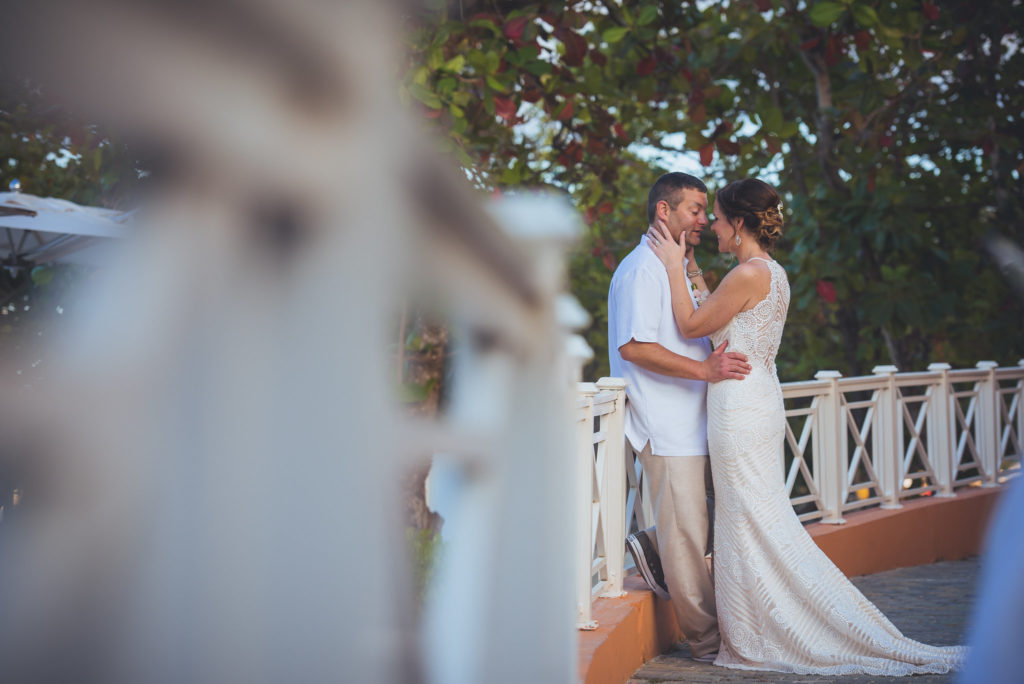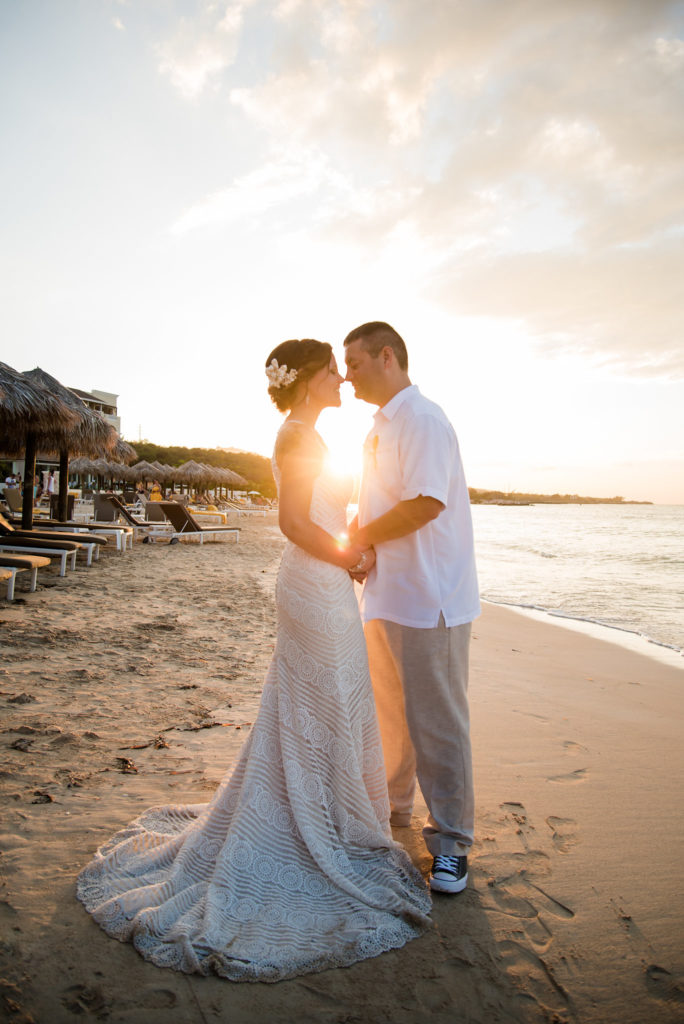 Three words that sum up your destination wedding experience are:
Best Vacation Ever!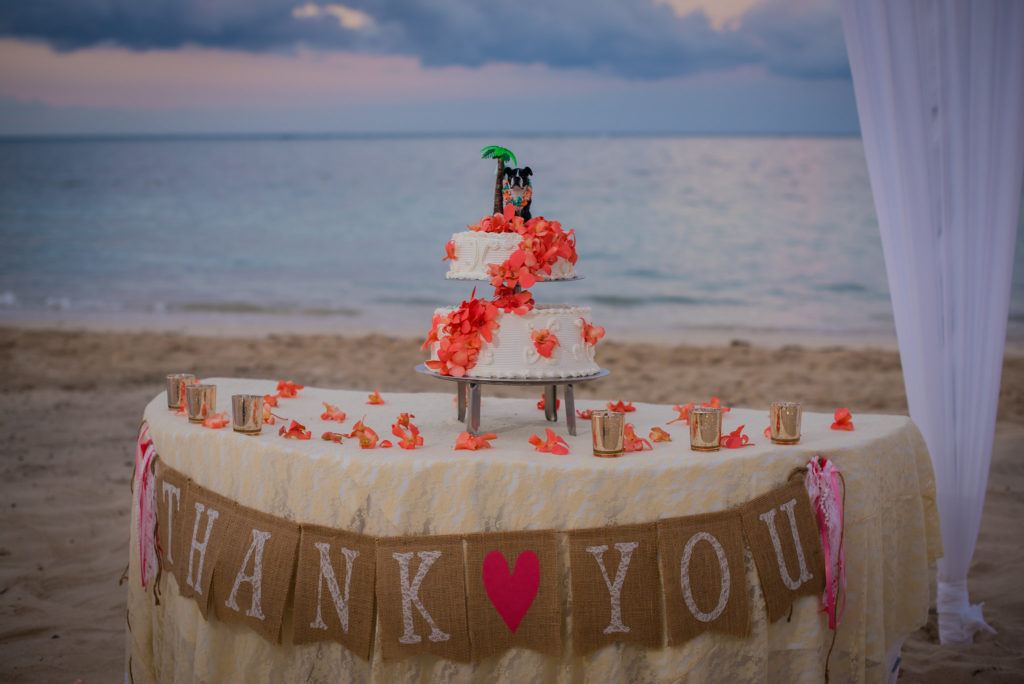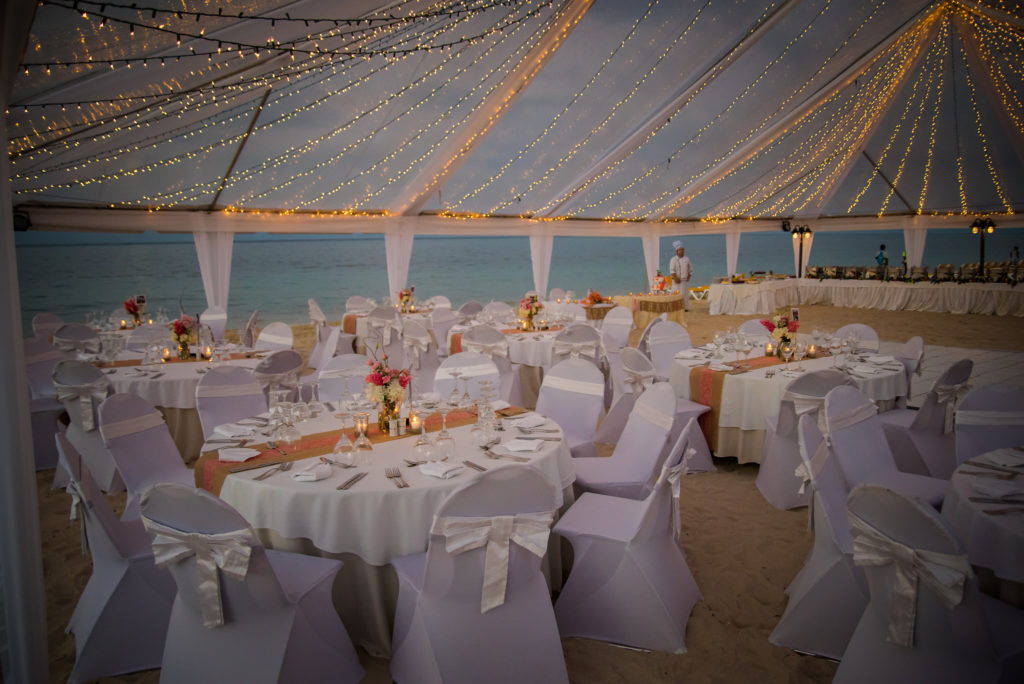 Besides the wedding itself, what was your favorite part of your trip? Did you do any activities with your guests?
We had a beach bonfire welcome party the night before the wedding. Oh boy, was that a fun time! All of our guests got to mingle and we even hired a fire dancer. That was amazing! All of our guests are still talking about their trip and how much fun they had.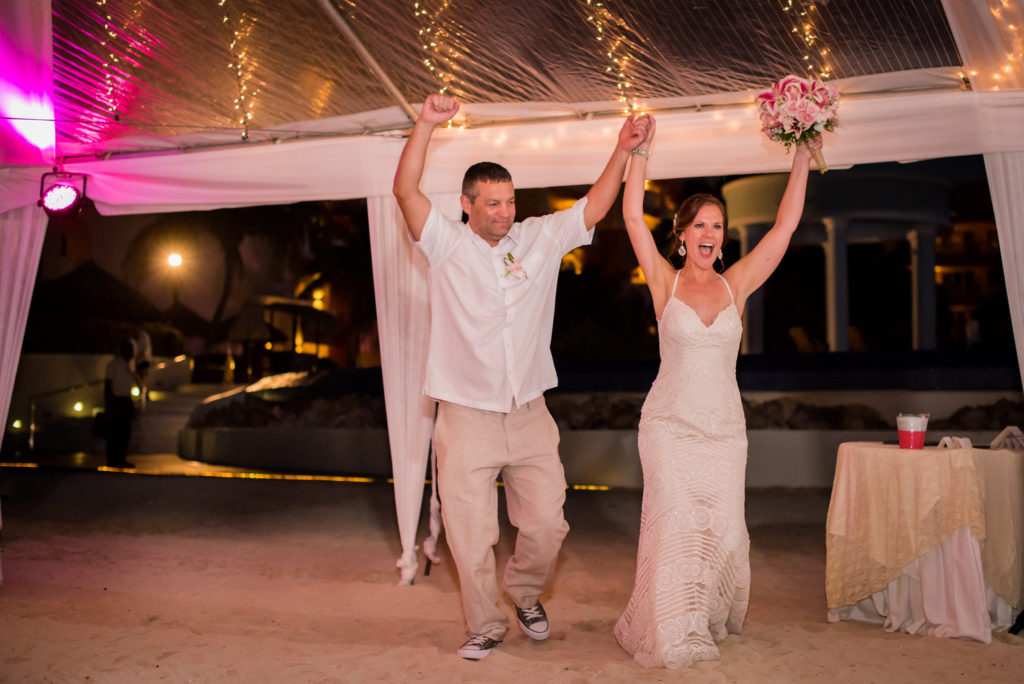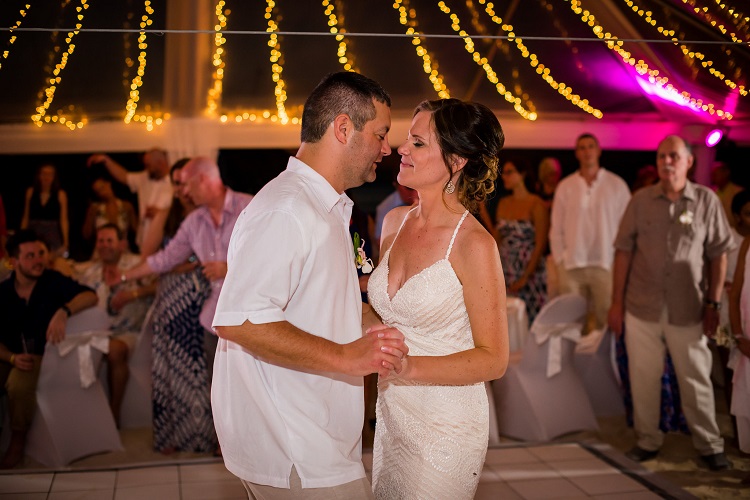 If you could travel anywhere for your one-year anniversary, it would be:
We would love to spend it in Jamaica again. We were thinking about exploring another part of the island, like Negril, but honestly we love to travel and explore new places so we are open to all opportunities!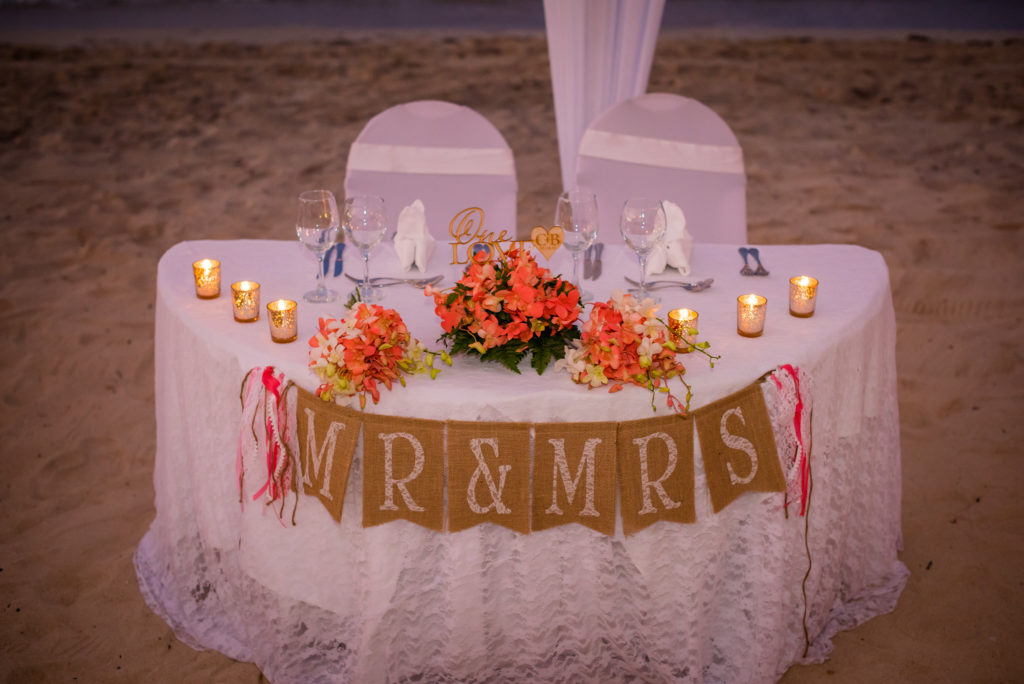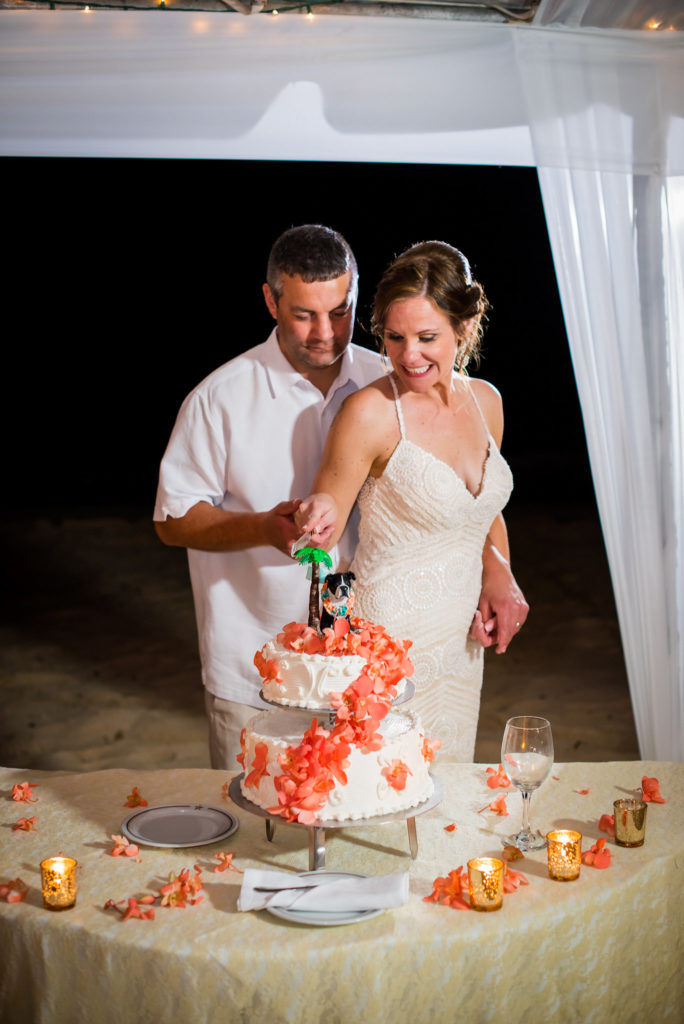 Your biggest piece of advice to couples planning a destination wedding would be:
Stay organized and do your research. It helped us while planning. Find a great travel agent to work with – they will make the travel plans so much easier! Just relax and enjoy every little moment. It goes by so quickly! Take as many photos and videos that you can and enjoy this one time opportunity and every memory created with your loved ones.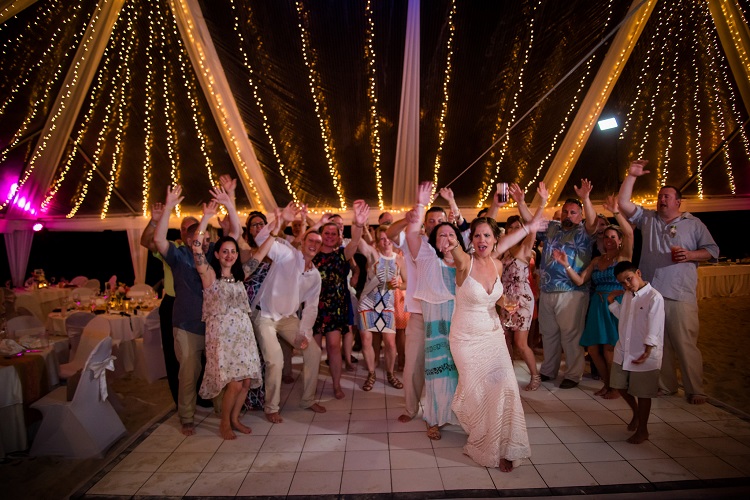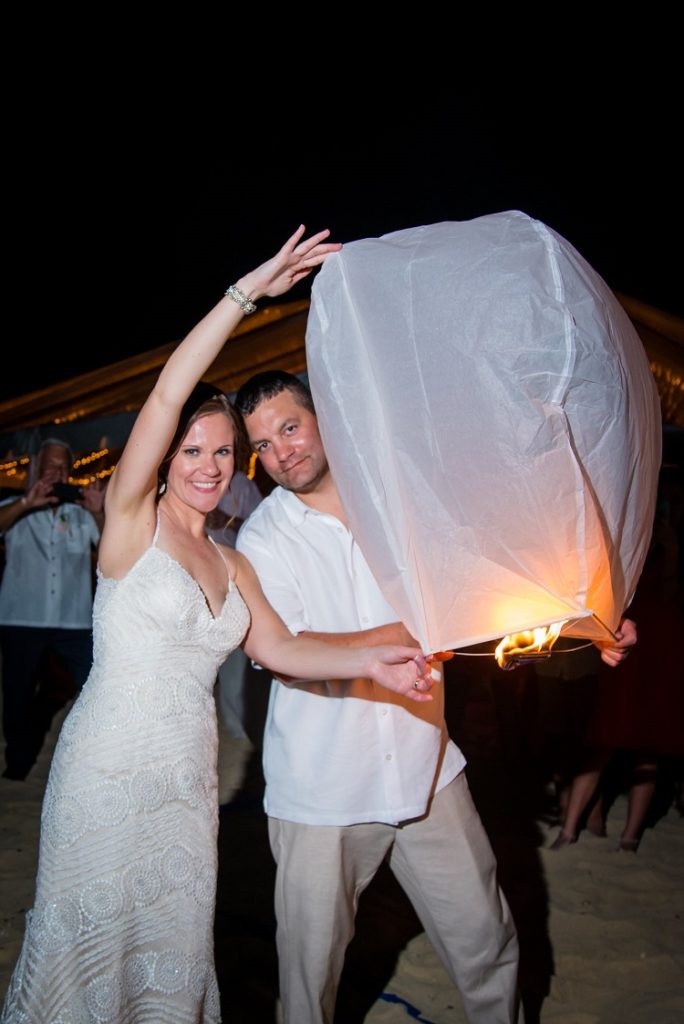 For more destination wedding inspiration, be sure to check out our website, Pinterest and photo gallery!