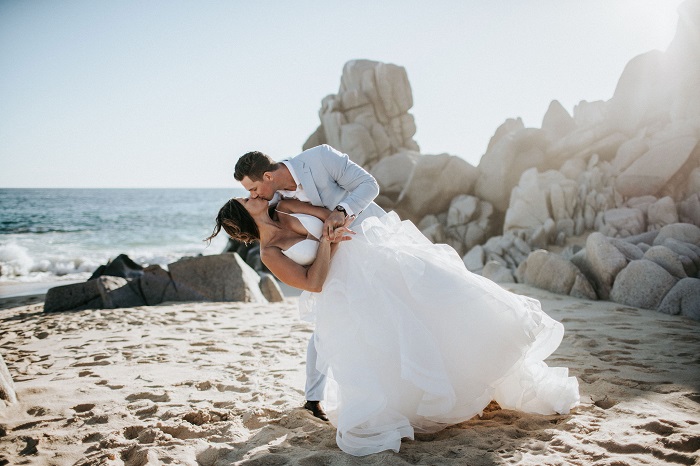 You could say Ashleigh and Kelly's love story is that of fate, and a little luck! While they were both vacationing in Cabo San Lucas, Mexico, they locked eyes at the pool and spent the remaining days of their respective vacations attached at the hip. A quick two months later, Ashleigh found herself flying to Canada to try and make a real relationship work (spoiler alert: it was a success!!). 
Meeting in Cabo San Lucas sealed the deal for what Ashleigh always knew she wanted: a destination wedding! When they met with their Specialist Lars, he quickly realized their vision and recommended Pueblo Bonito Sunset Beach Golf & Spa Resort. Ashleigh and Kelly decided to visit several resorts in Cabo before making their final decision, and Pueblo Bonito was spot on! 
To personalize their destination wedding, the couple decided to have custom signage and a seating chart offering guests a sip of their favorite drink, a tequila sunrise in a Himalayan-salted shot glass! Ashleigh recalls one of the most memorable moments of the day being their first look. "Kelly was already tearing up and he looked so handsome," she says. "Finally we had made it to our dream day. It was amazing we were on our way to seal the deal – after all the stress of planning a destination wedding during COVID-19!" 
To let loose outside of the resort, the couple and their wedding guests took a sunset cruise with an open bar to the infamous El Arco. When asked to sum up their destination wedding celebration, Ashleigh used the words "WILD, HYSTERICAL & MAGICAL!" 
Scroll down to get a deeper look into Ashleigh & Kelly's destination wedding in Cabo San Lucas, Mexico!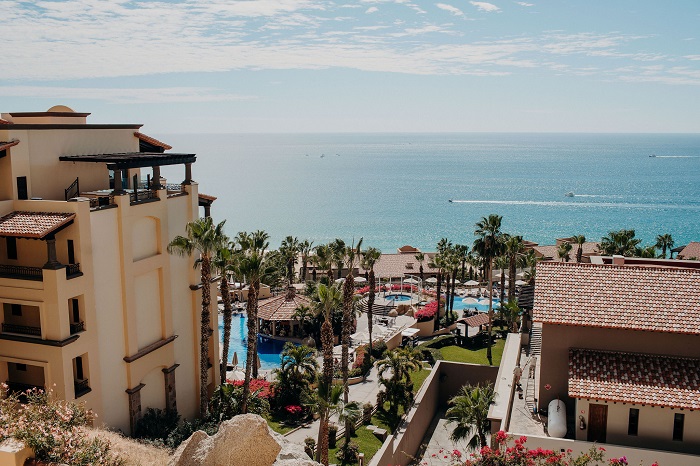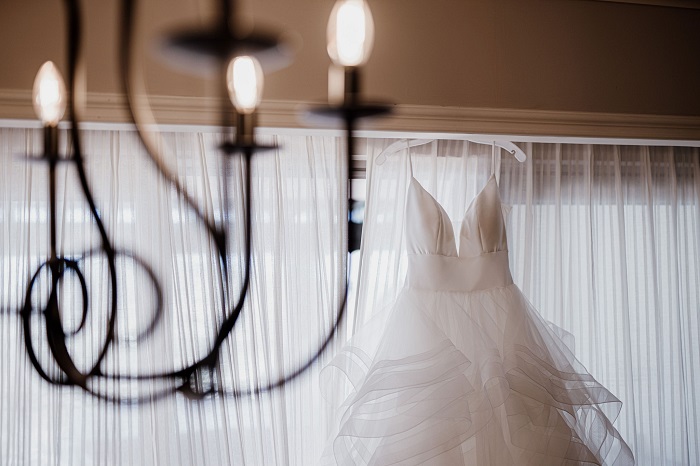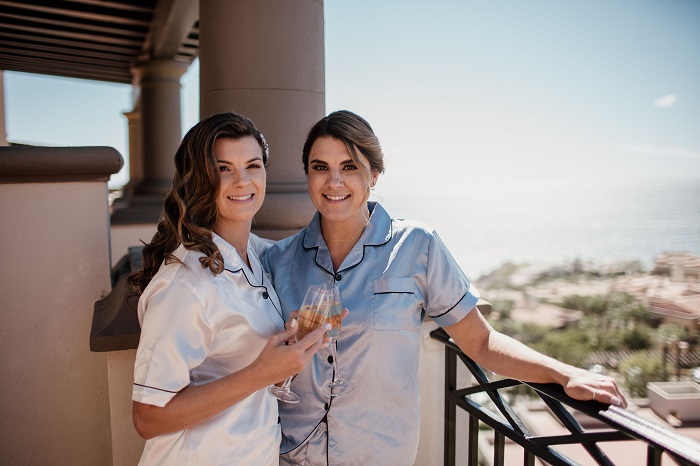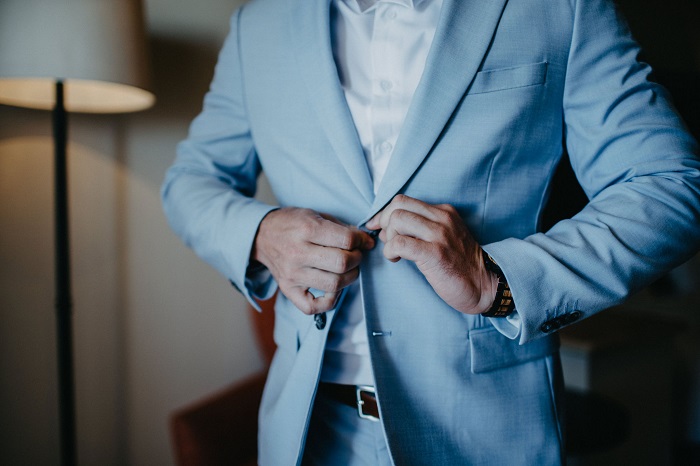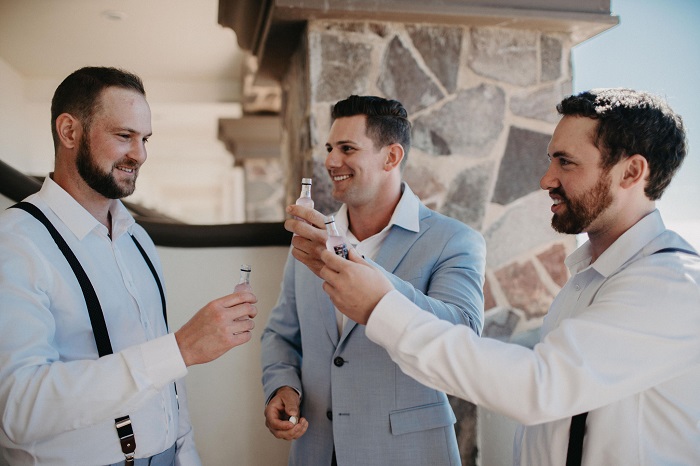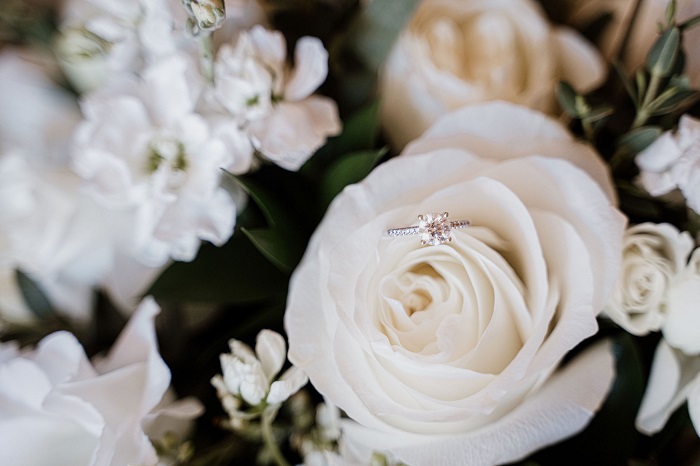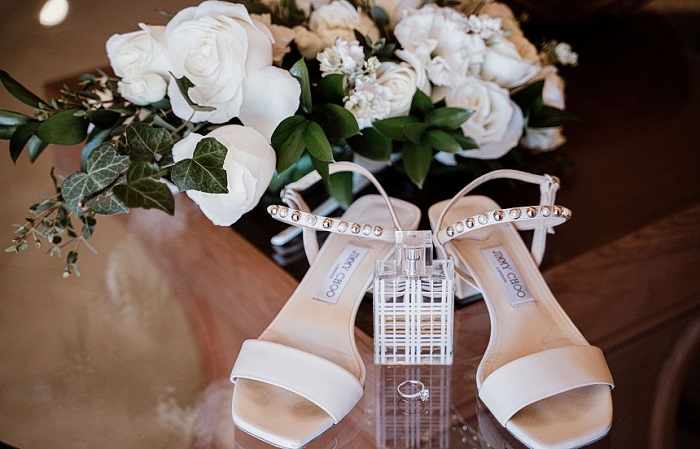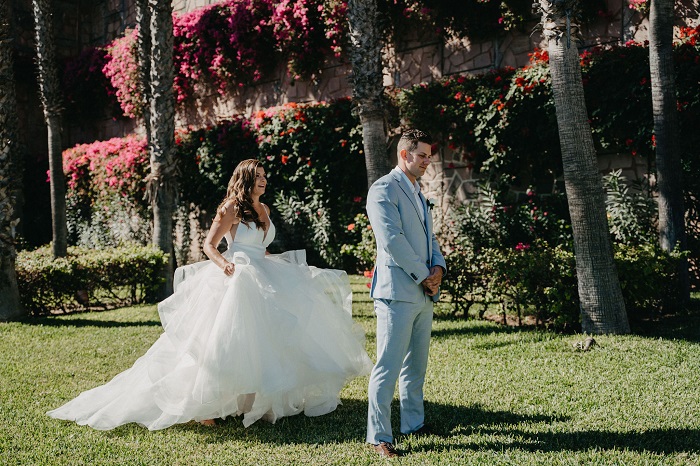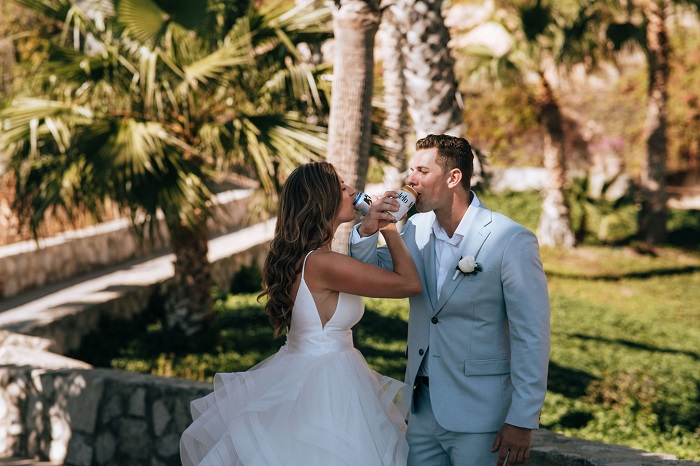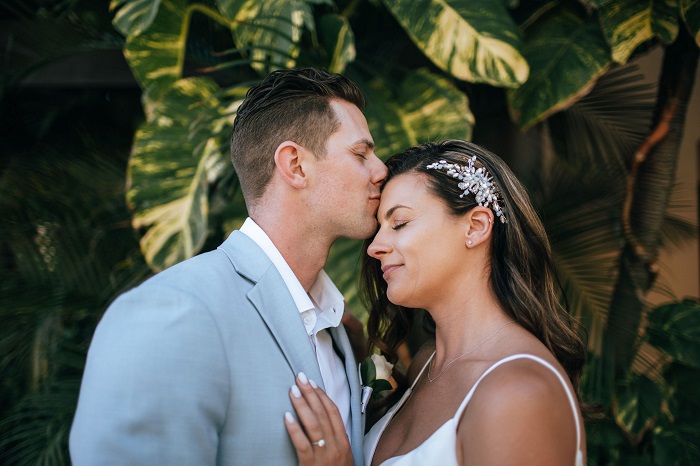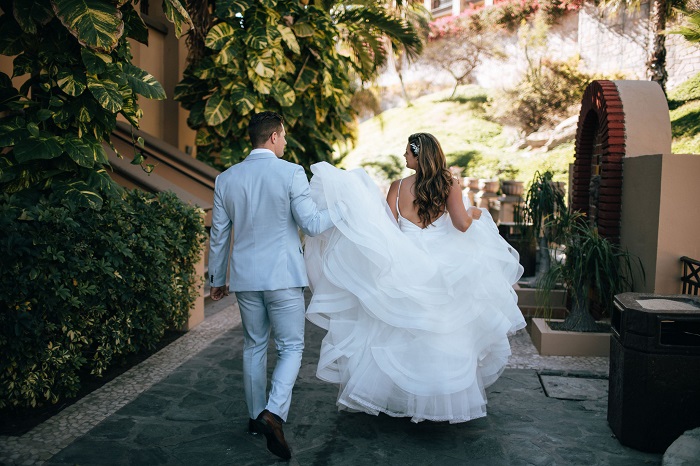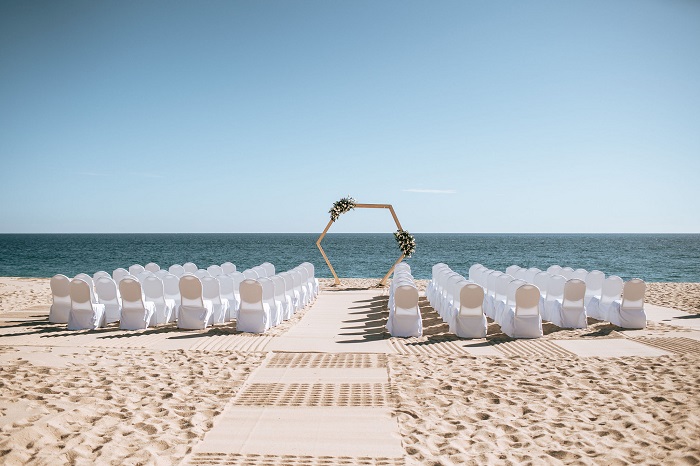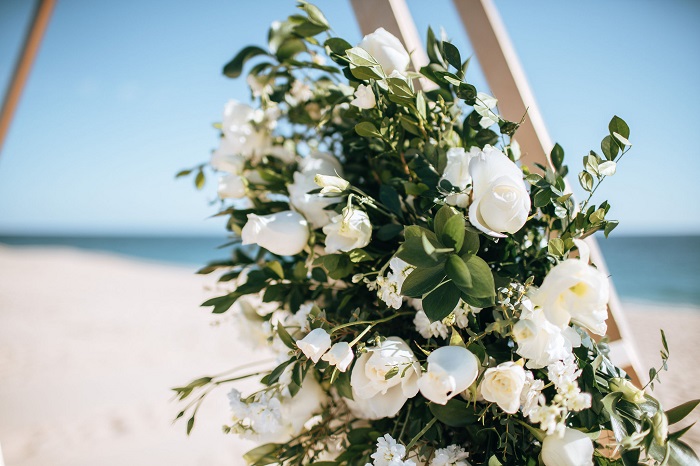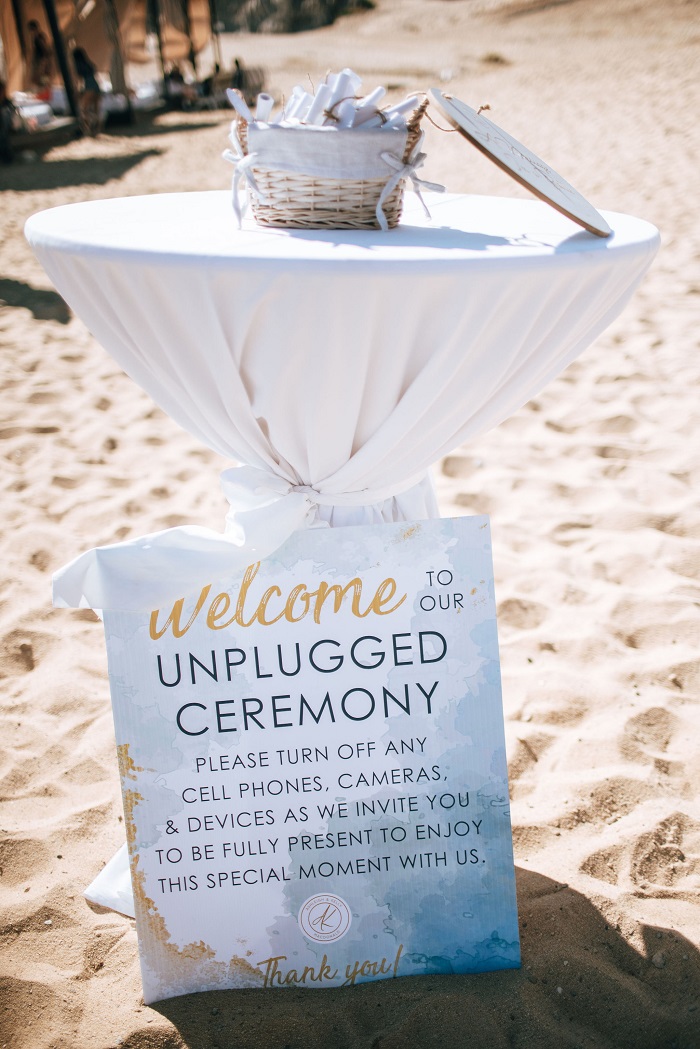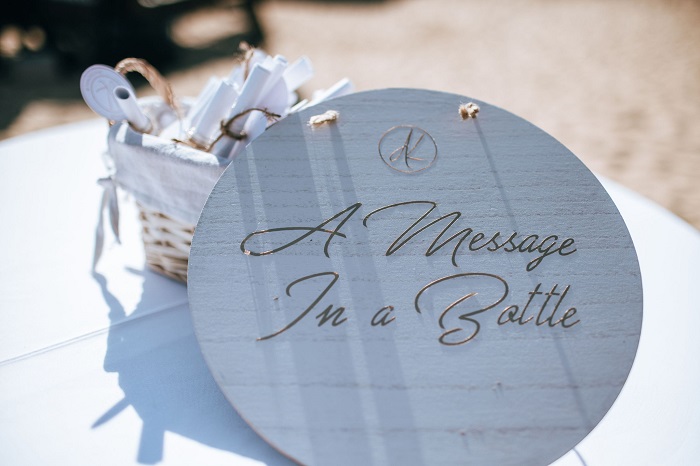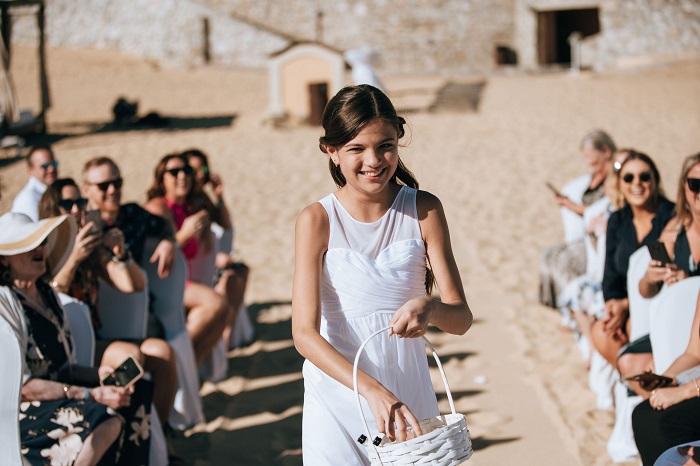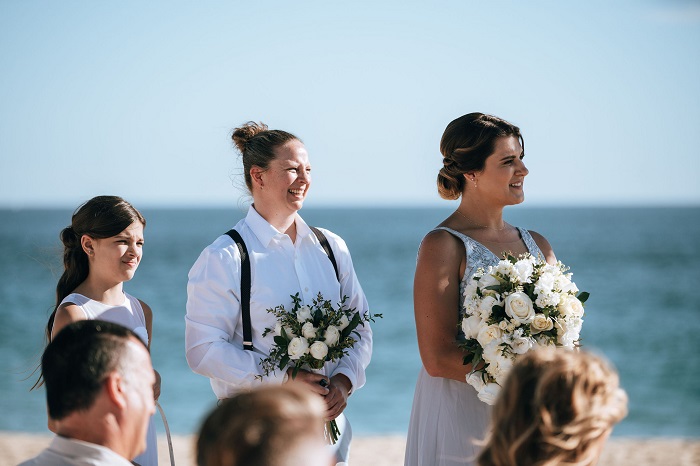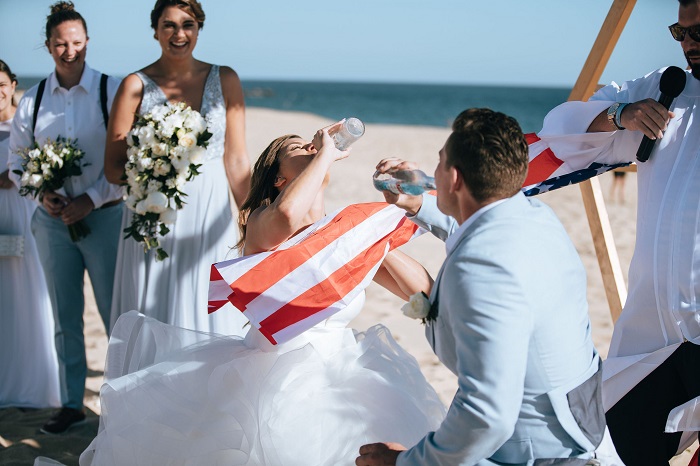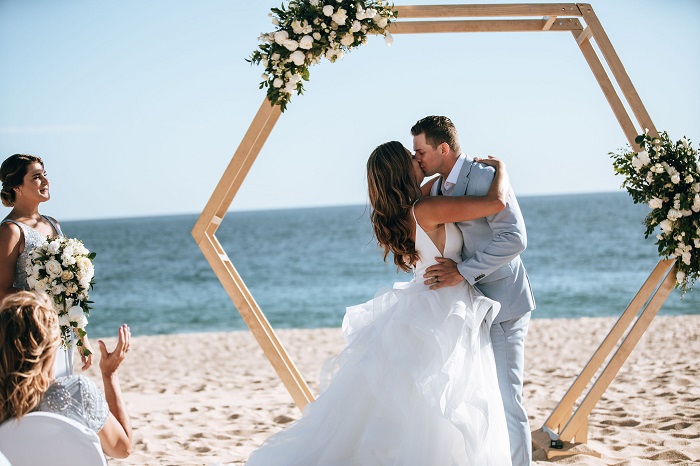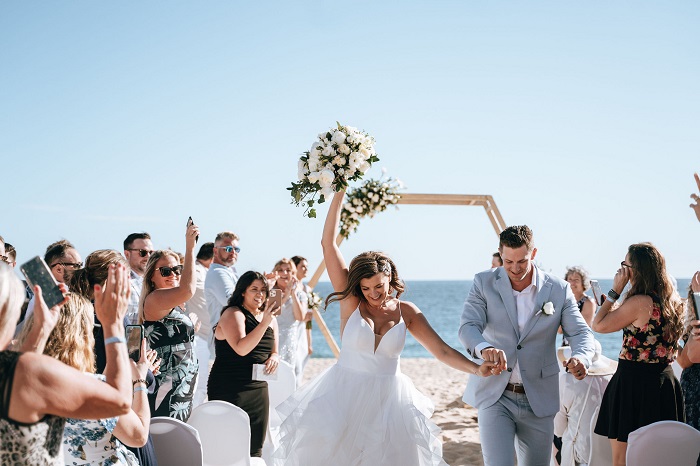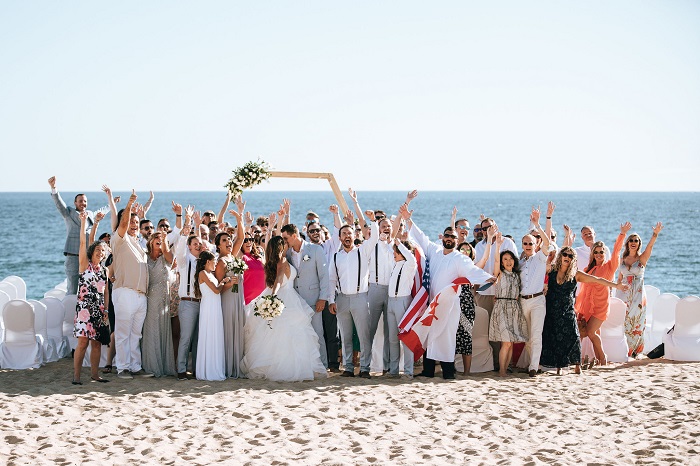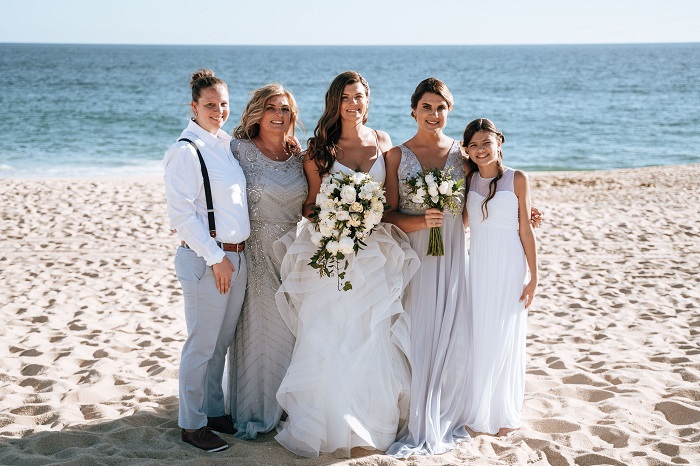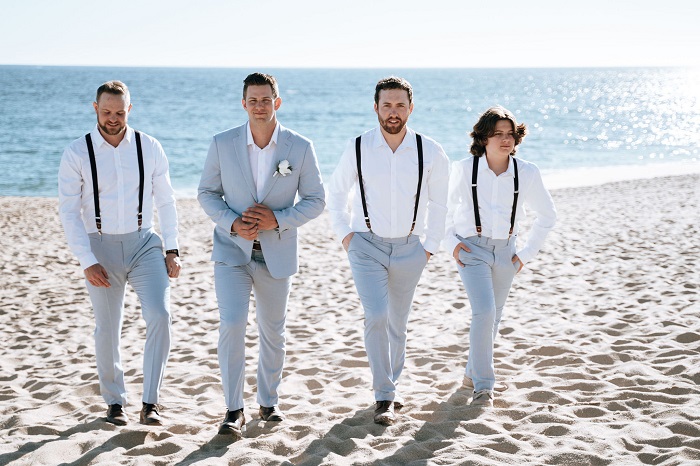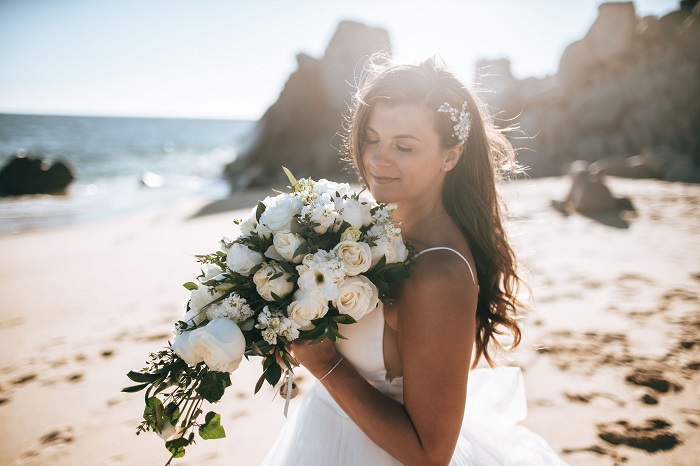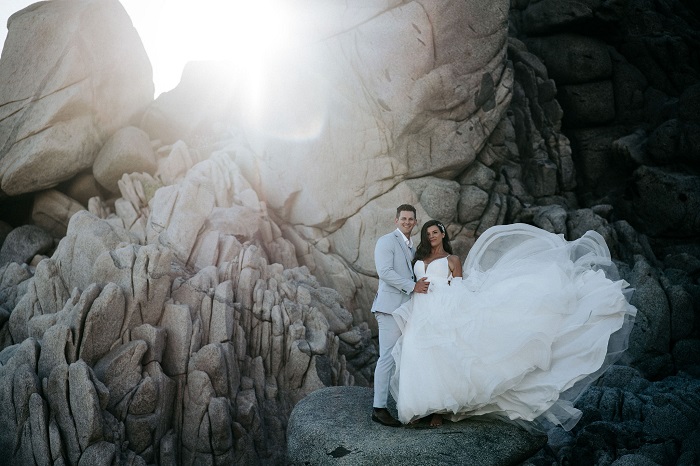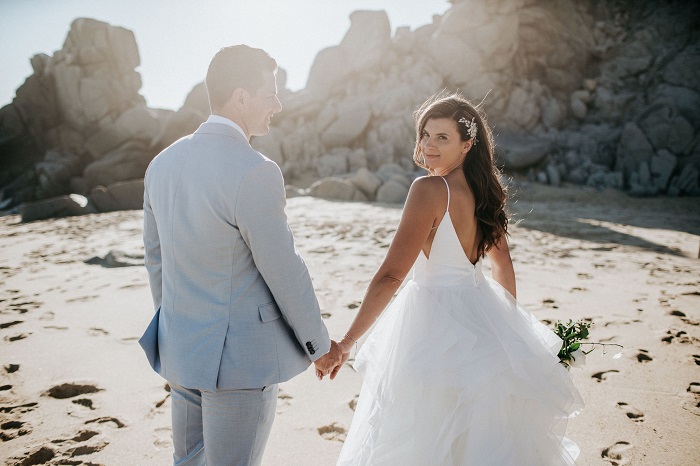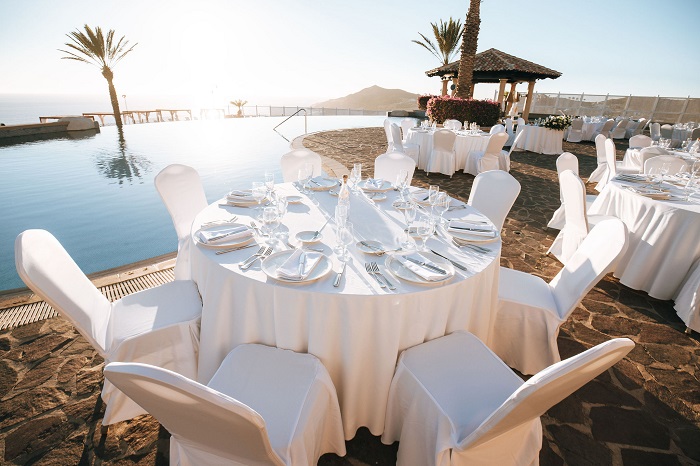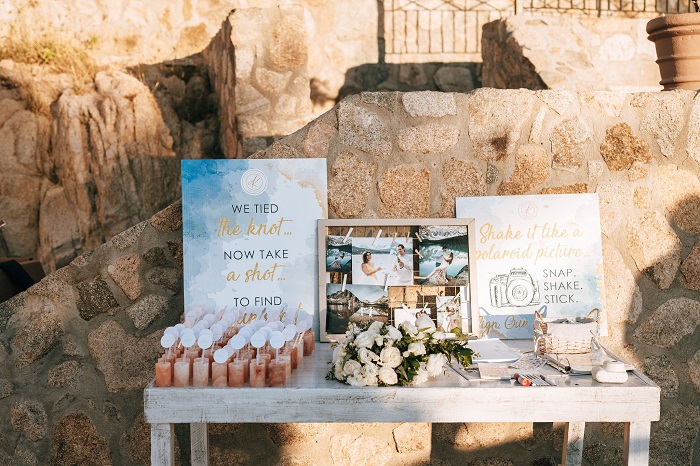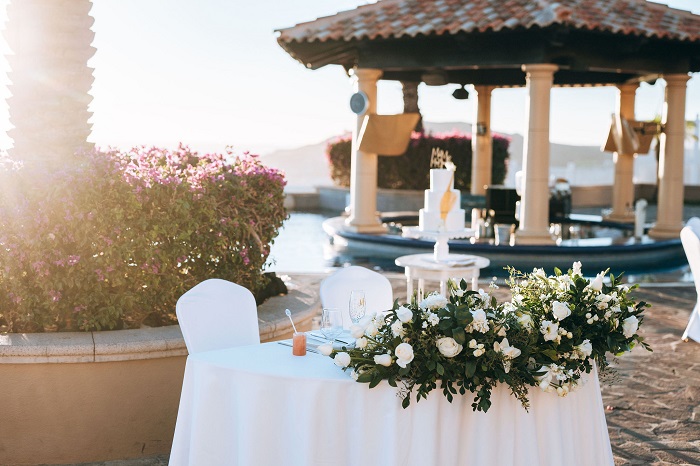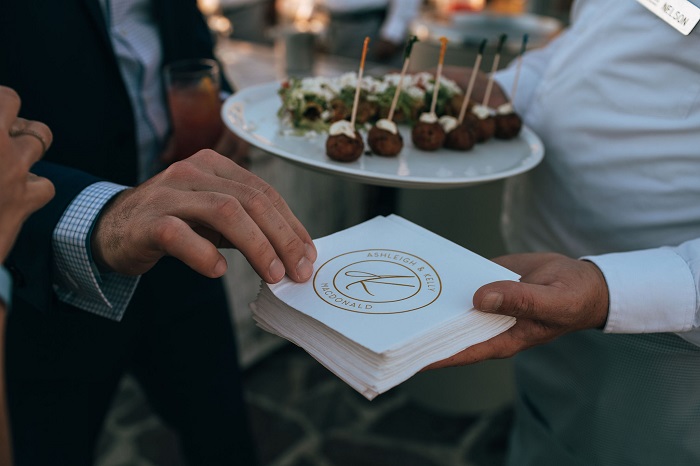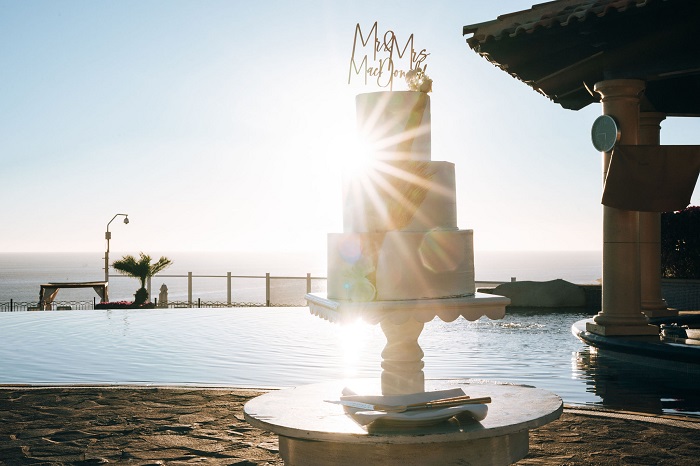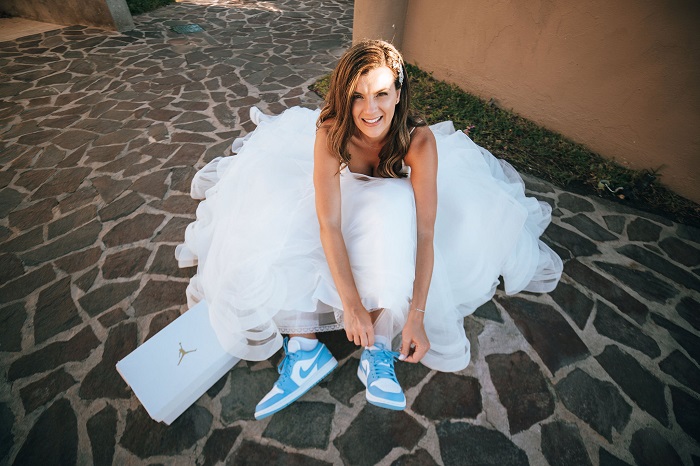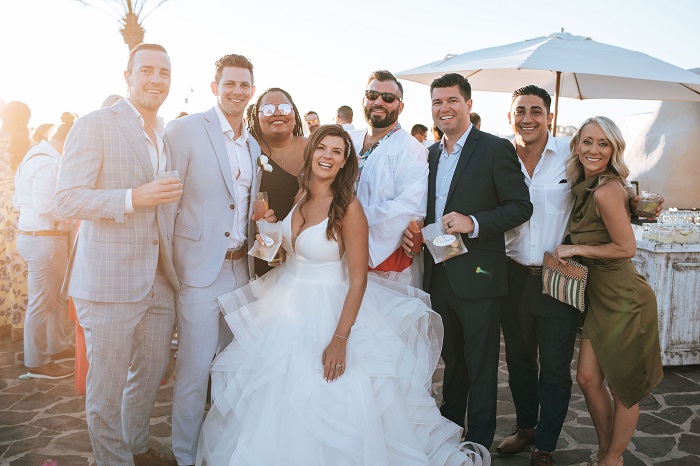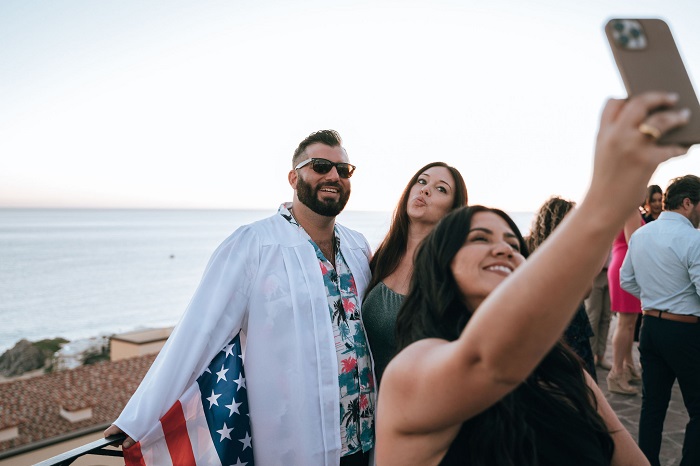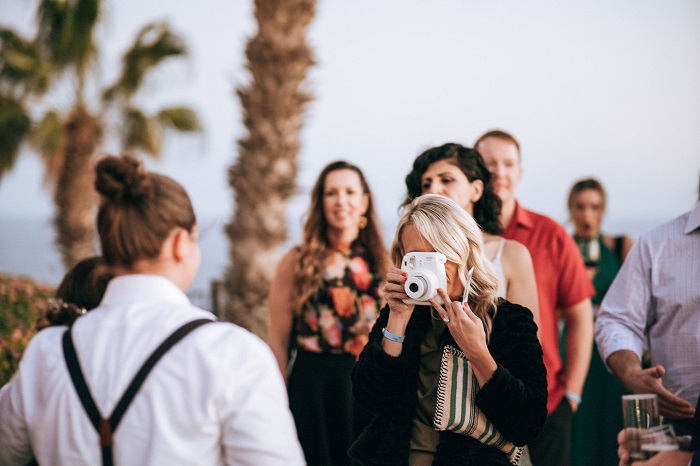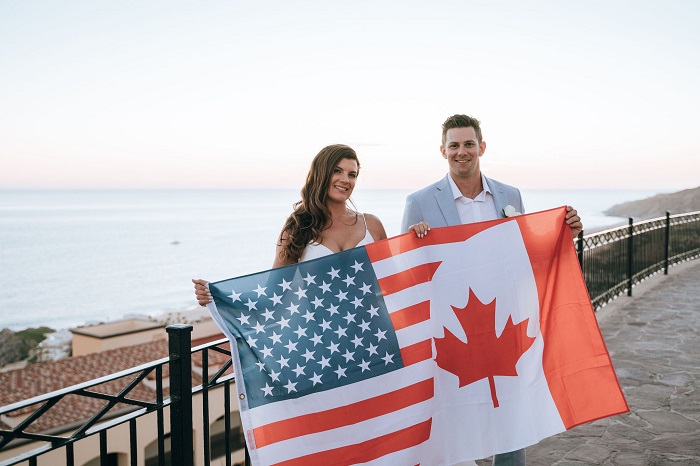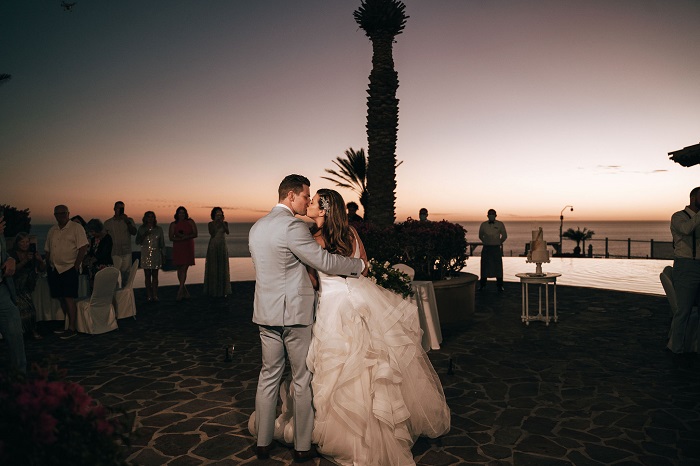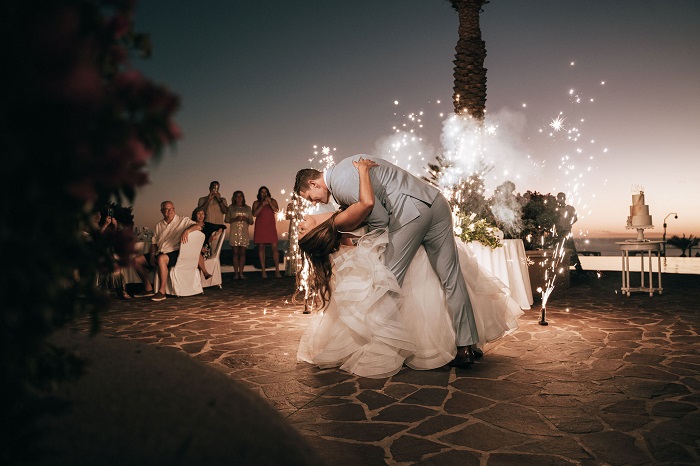 Planning a Destination Wedding in Mexico
Ready to start planning a celebration of your own? Click here to get a free quote today! >>
Destination Wedding Venue: Pueblo Bonito Sunset Beach Golf & Spa Resort| Destination Wedding Location: Cabo San Lucas, Mexico | Photographer: EM Photography | Destination Wedding Specialist: Lars Federhar | Dress Designer: Allure | Dress Boutique: M.A. Carr | Shoes: Jimmy Choo, Air Jordan | Jewelry: Calgary Jewelers | Hairpiece: Amazon | Stationary: Handmade | Bridesmaid Dresses: Jenny Woo | Menswear: RC & Co