Couple: Amy & Anthony
Resort Name & Destination: Now Larimar Punta Cana in Punta Cana, Dominican Republic
Number of Guests: 46
Photography by: WBA Studio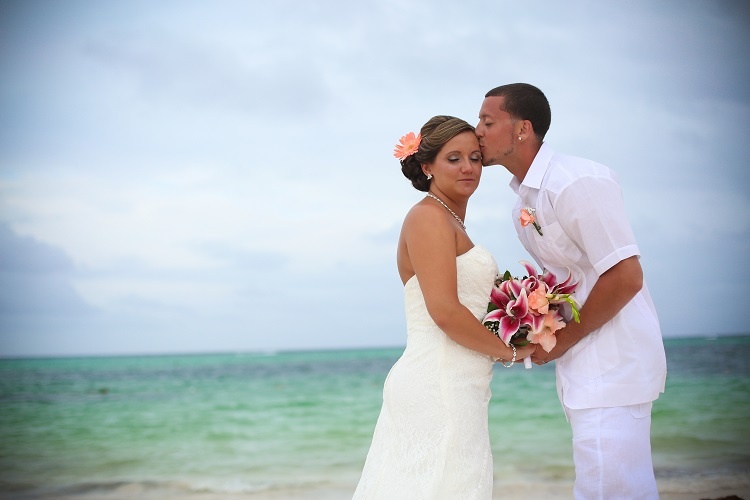 The (brief) story of how you met/fell in love:
Anthony and I meet 4 ½ years ago at a sports bar called Mac's Speed Shop. I was serving there at the time, and for some reason that day I had to work out on the patio; I usually always bartended. Anthony was there playing in a corn hole tournament and one of his friends knew one of the girls I worked with. Somehow it was told that I thought he was cute, and we started talking. A few months of hanging out and seeing each other lead to dating and moving in together 6 months after. After a year in the apartment, we bought our first house, got a dog, and then got engaged!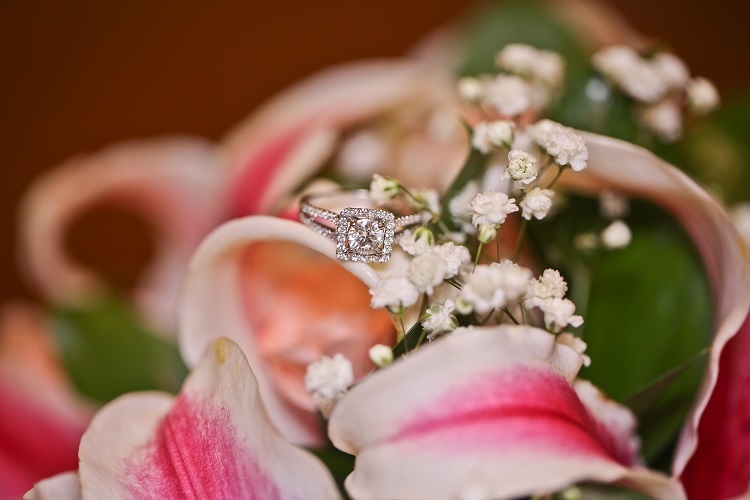 The destination wedding decision: something you've always wanted or came to love?
It was something I always wanted… I always said growing up, I am going to get married on the beach far away! It took a little convincing Anthony and once he read stories and saw pictures he was on board too 🙂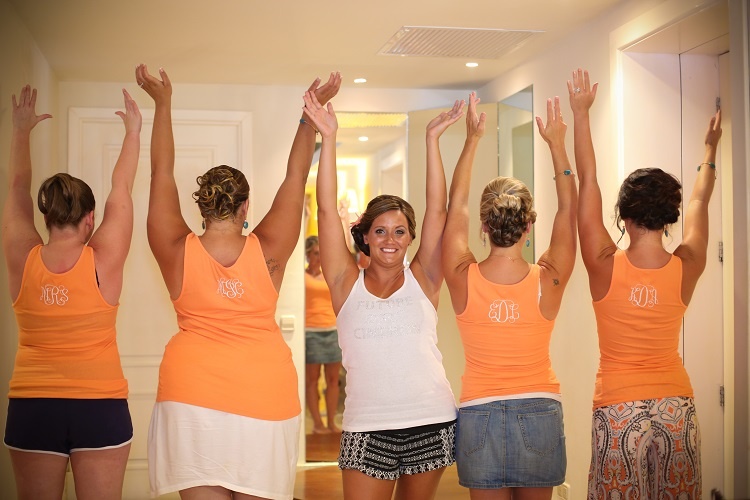 What made you choose your resort/destination?
The pictures and reviews were awesome… it was a beautiful resort with lots of things to do for all the guests!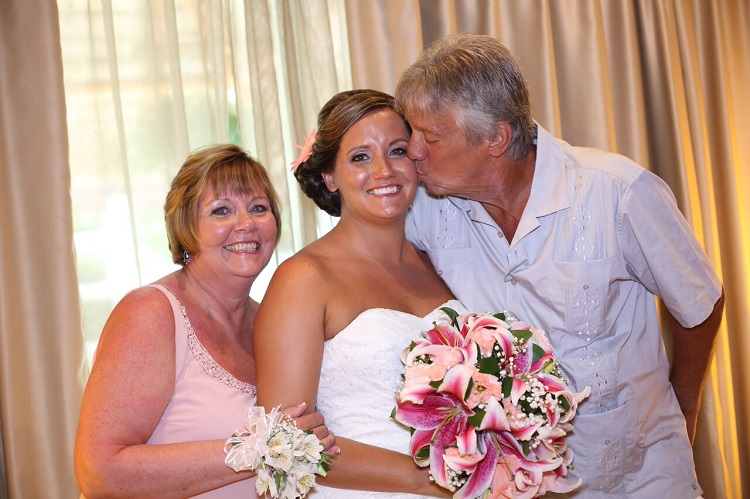 How did you personalize your wedding and ceremony?
We did our own vows during the ceremony…something I was so happy we did! It showed all the guests and everyone else what kind of love we share!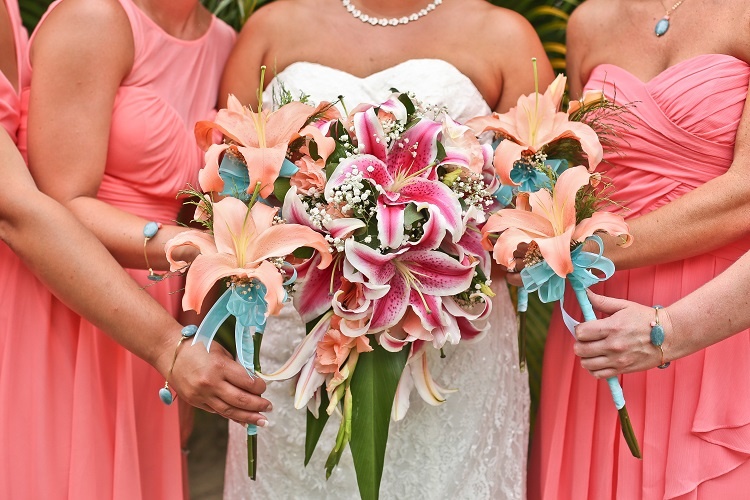 The funniest or most unusual moment was when….
That morning of the wedding I met with the wedding planner to go over locations and the weather—when we started looking at the weather apps they were showing 96% chance of rain during my ceremony and reception…I was like WHAT?? The whole time we have been there it's has been beautiful…the day of the wedding it was beautiful. So, I had to find Anthony that morning to see what he wanted to do; we ended up keeping the ceremony on the beach but moved the reception to a restaurant on the beach (it was open-aired) and it was the best thing we did… at first I was a little upset but the resort did everything so perfect!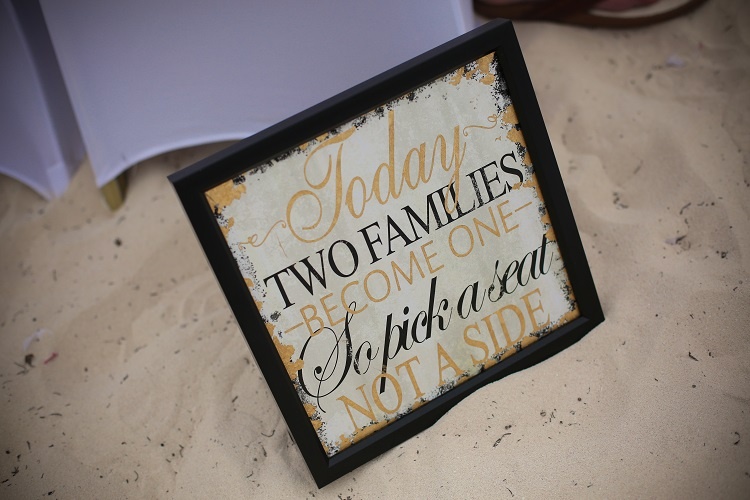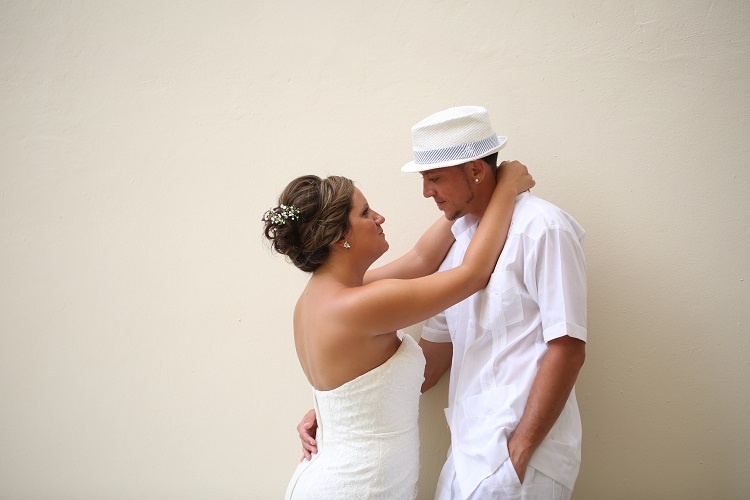 The most memorable moment was when….
When my dad come into the bridal suite to see me… the tears in his eyes, I knew I was about to walk down the aisle to Anthony. The moment I walked down and could see Anthony…all I saw was tears… it was such an amazing feeling!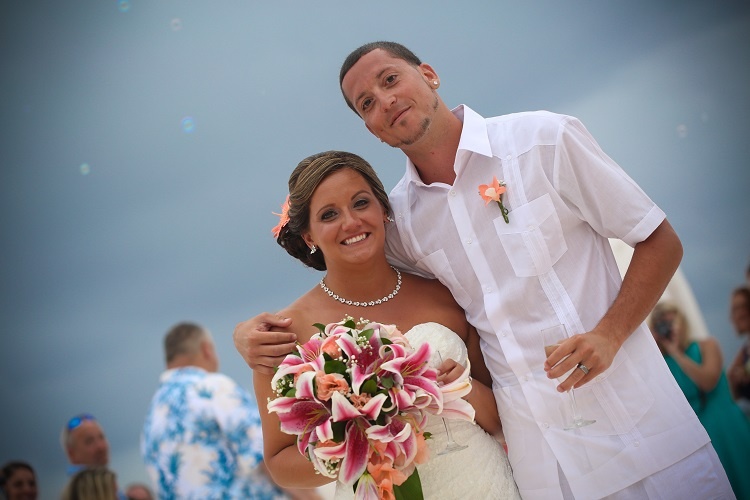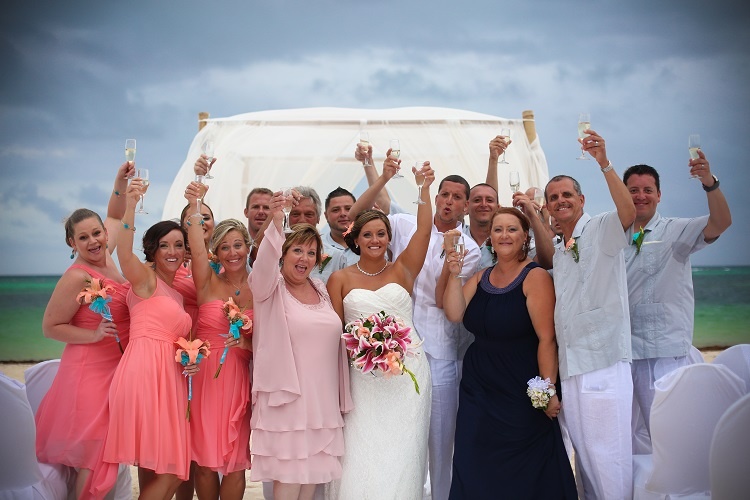 Three words that sum up your destination wedding experience are:
AMAZING—a dream come true!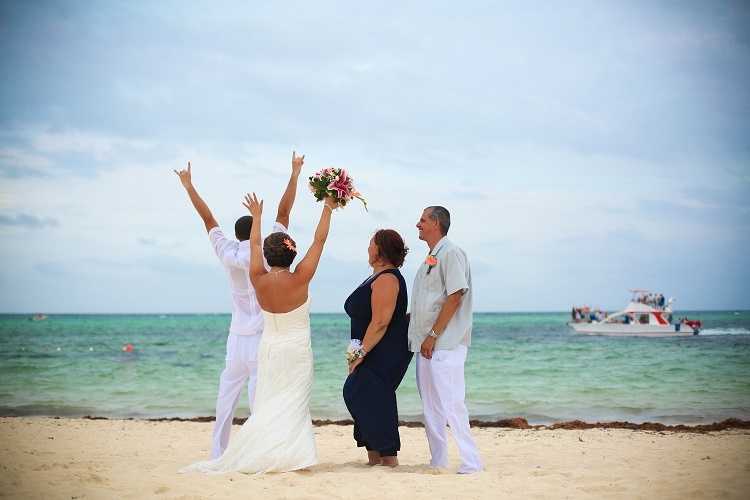 Besides the wedding itself, what was your favorite part of your trip? Did you do any activities with your guests?
We rented a boat, went to the coral reefs and snorkeled, and then went and hung out at this man-made swimming pool in the ocean… All of our guest were able to join and we had a fun time before people started leaving the next day. Anthony and I also swam with Dolphins, Sting Rays & Sharks – that was an experience we will never forget!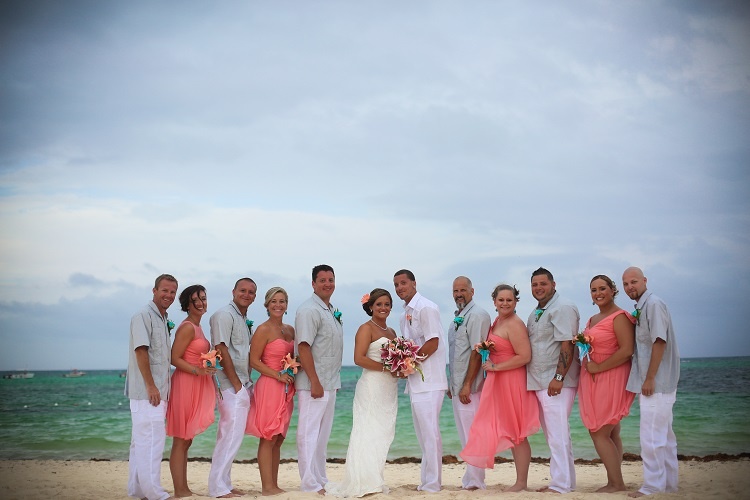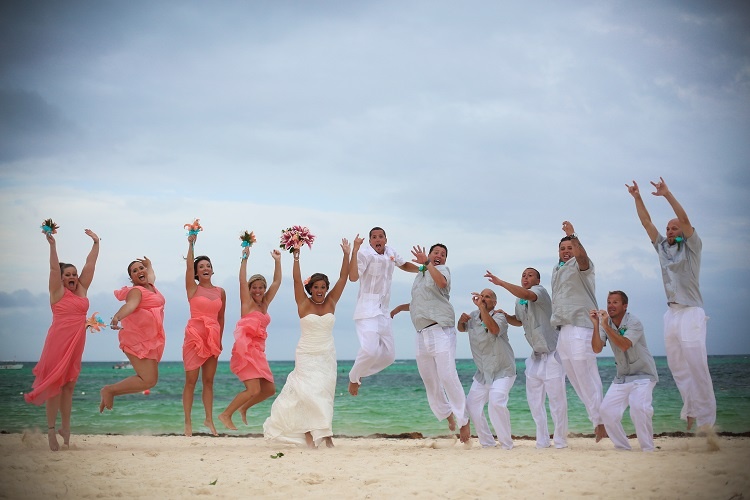 If you could travel anywhere for your one-year anniversary, it would be:
We would love to go back to this resort and enjoy our anniversary— but if it pans out the way we want it too, we will be going to Alaska for our 1 year anniversary!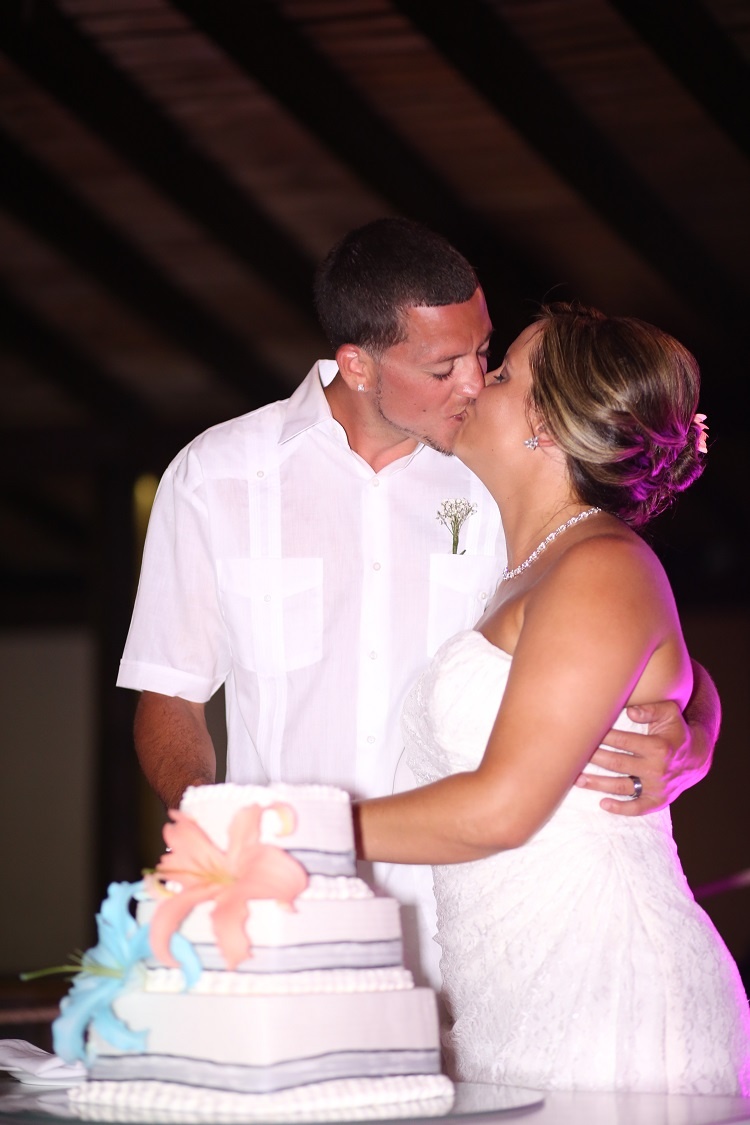 Your biggest piece of advice to couples planning a destination wedding would be:
Enjoy it! The process was so fun and easy! Don't worry about your guests—if they want to come, they will definitely be there! The ones that are there mean the most! Sit back and enjoy each other as well…as the trip comes and goes so fast!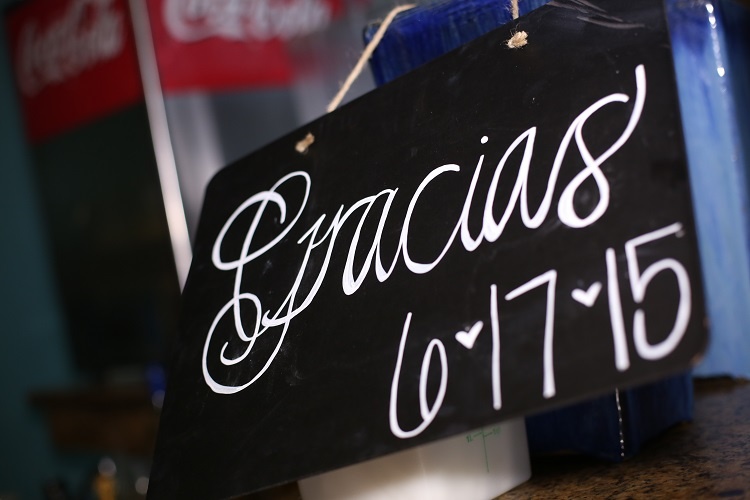 For more of Amy & Anthony's fun-filled wedding in Punta Cana, check out Get Married Away!