Couple: Stacey & Scott
Venue: El Dorado Maroma in Riviera Maya, Mexico
Photographer: Bridal Moments Mexico
Destination Wedding Specialist: Brenda Metzger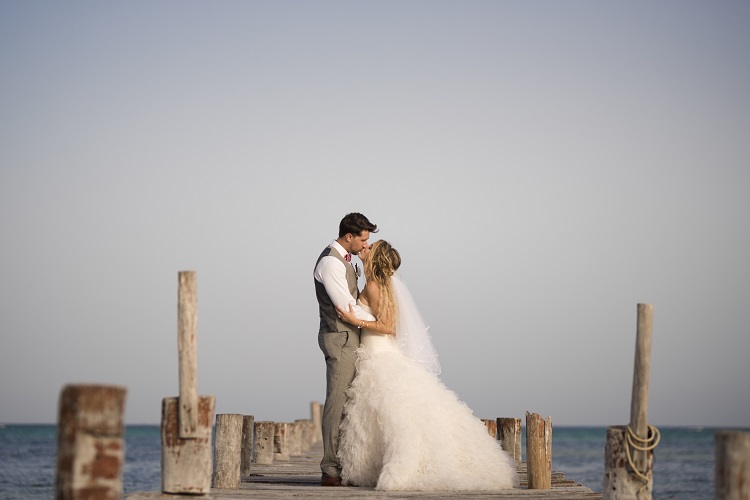 The story of how you met/fell in love:
The story of how we met is relatively simple – we met at the gym. Both of us would wake up at 4:30 in the morning to go workout and after months of seeing each other and saying nothing, Scott finally approached me with the line, "You're killin' your shoulder workout today!" After that comment we became fast friends and worked out together every morning. He eventually asked me out and we went on our first official date to a comedy show. I laughed so hard that night, and he has kept me laughing ever since!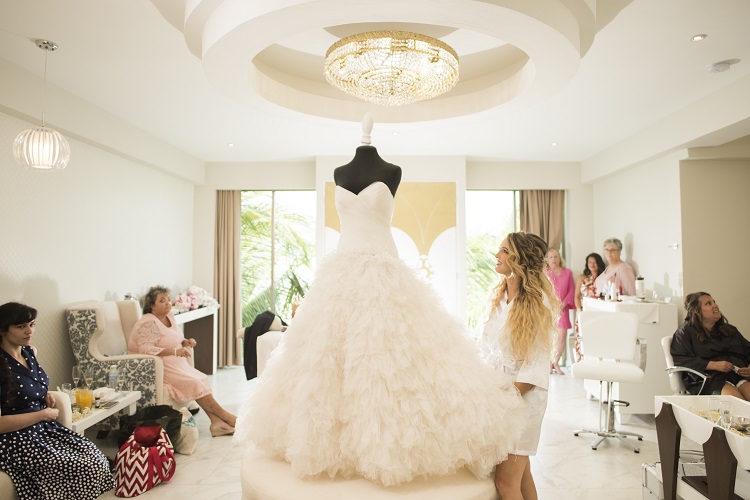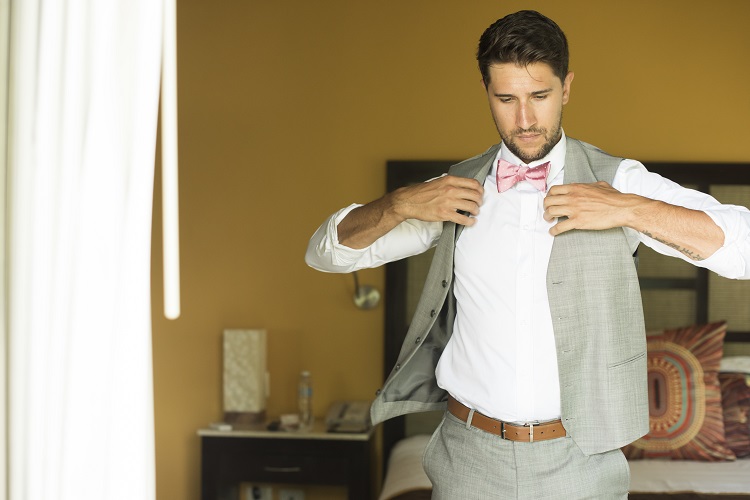 Did you always know you wanted to have a destination wedding?
Absolutely! From the time I was little, my mother has always been an advocate for both my sister and I to have a destination wedding. It was honestly a no-brainer! Plus I love the idea that our guests can all make a little vacation out of it too!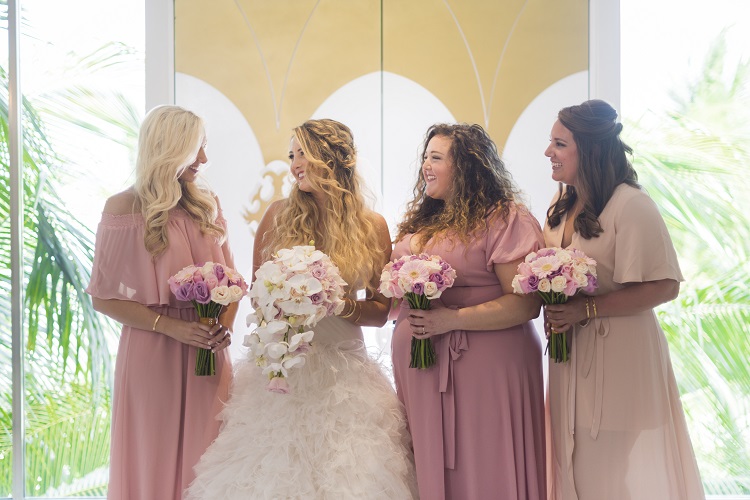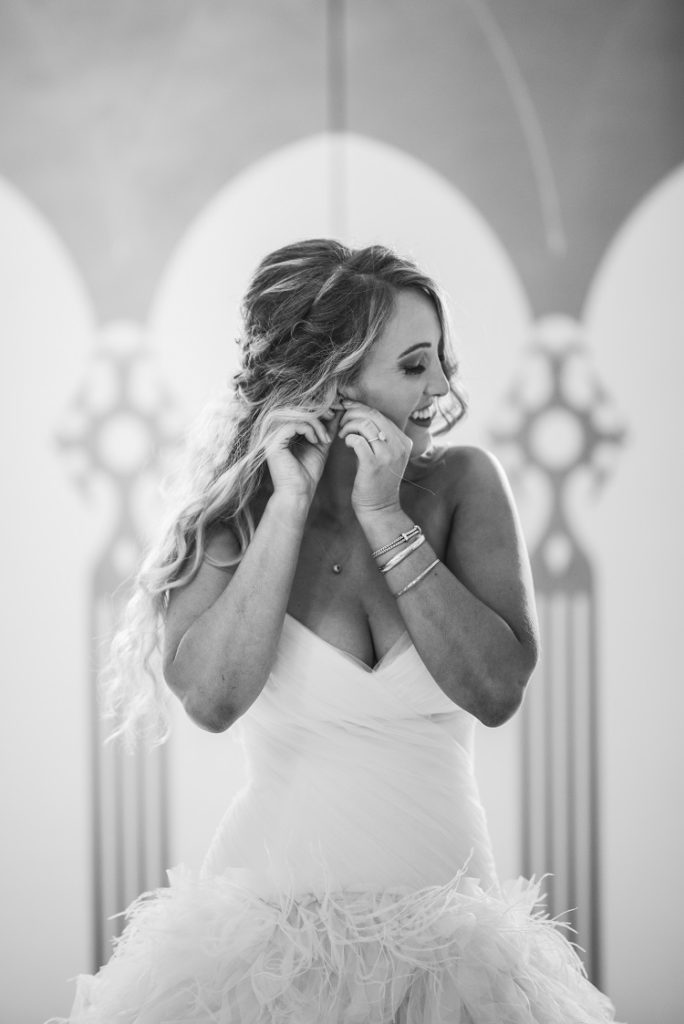 What made you choose your resort/destination?
Scott worked with our Destination Wedding Specialist to find the perfect location. Luckily Brenda had been everywhere, so she was able to suggest the perfect location that matched all of our requirements. Scott and I have only been to Mexico once before. We took a huge leap of faith planning our wedding at a resort neither of us had ever been to, but it turned out to be beautiful. Brenda played a huge role in helping us find the perfect location!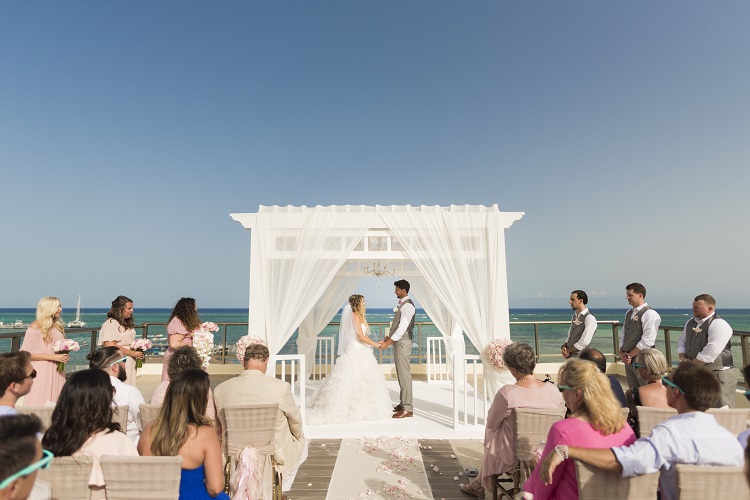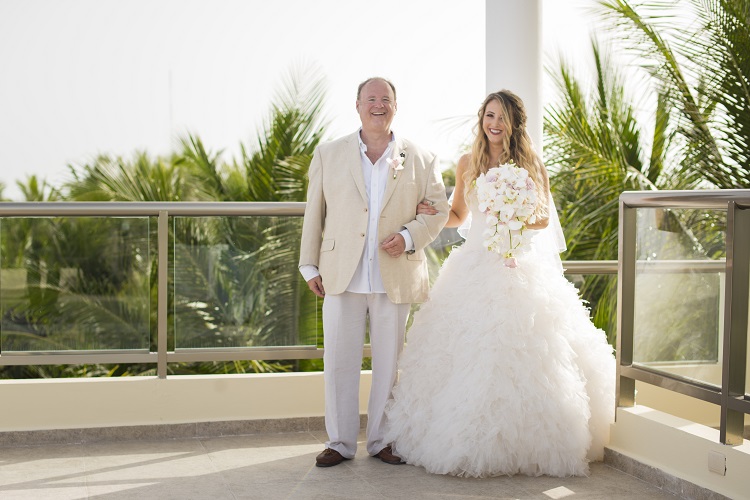 How did you personalize your ceremony and reception?
Our wedding inspiration was "Pure Glamor." We selected a very elegant design that included all the finer elements you would expect to see at a large wedding, all from the comfort of a sandy beach in Mexico! Also, my sister came up with a great idea to have all the guests take a Polaroid of themselves and add it to our guest book. Now when we look through it, not only can we see all of the well wishes for a happy marriage, but we have a candid snap shot of them from the day of our wedding.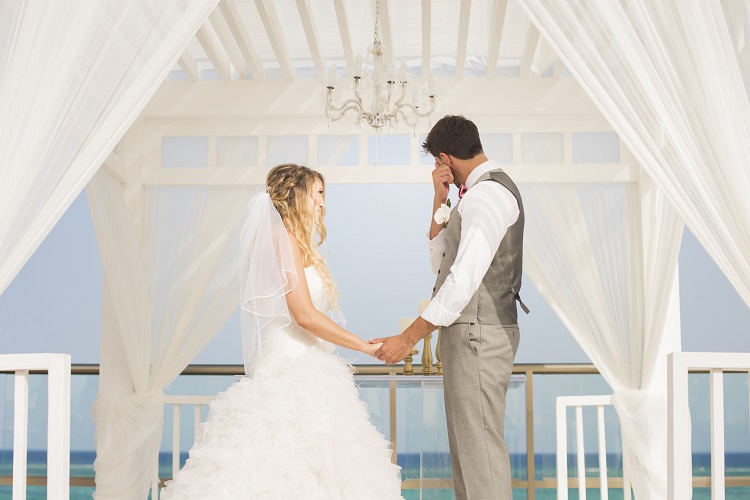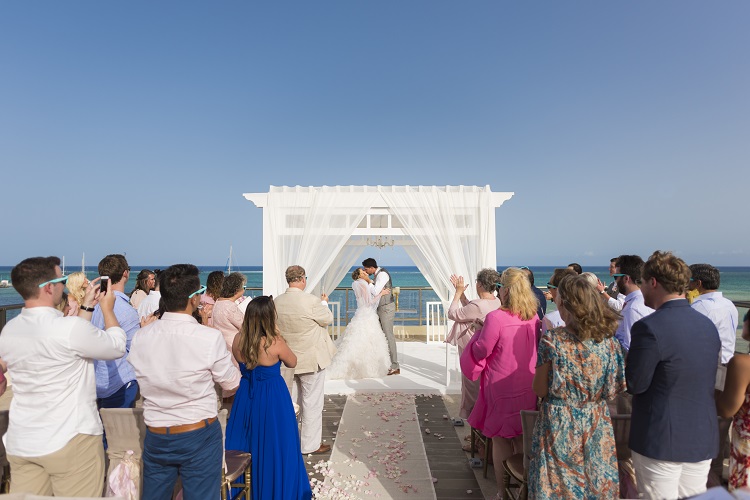 The funniest or most unusual moment was when…
A funny moment for us was when we scheduled our candlelit dinner on the beach, got all set up at the table only to realize we were sitting in the wrong spot. We ran across the beach to get to our reserved candlelit dinner before our waiter noticed we weren't there.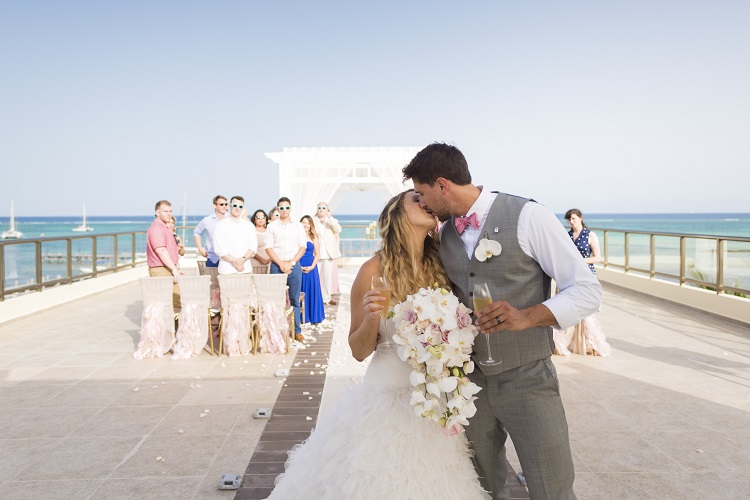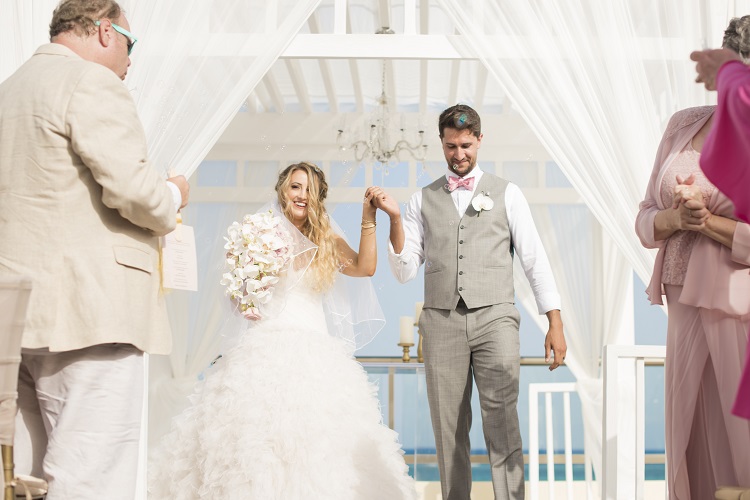 The most memorable moment was when…
The most memorable moment for Scott and I would have to be what the staff was able to do for us at the last minute. I wanted to change the location of our rehearsal dinner to a spot that was exclusive to the Palafitos side. We had 20 people attending so it was no small change, but the staff at El Dorado Maroma made it happen for us. They are truly incredible!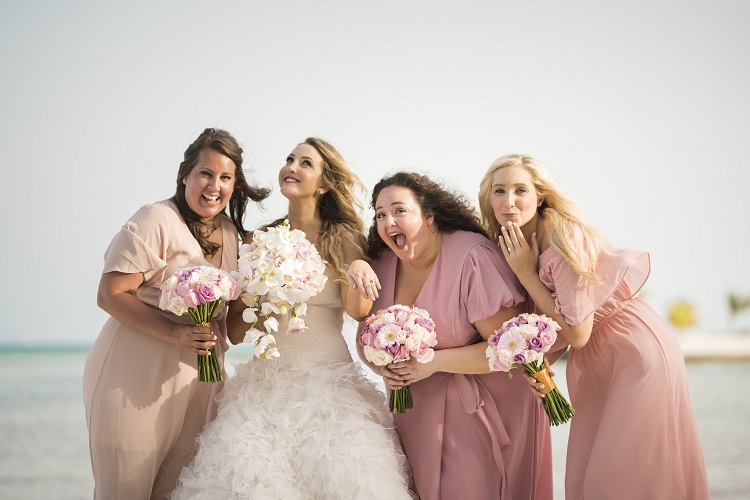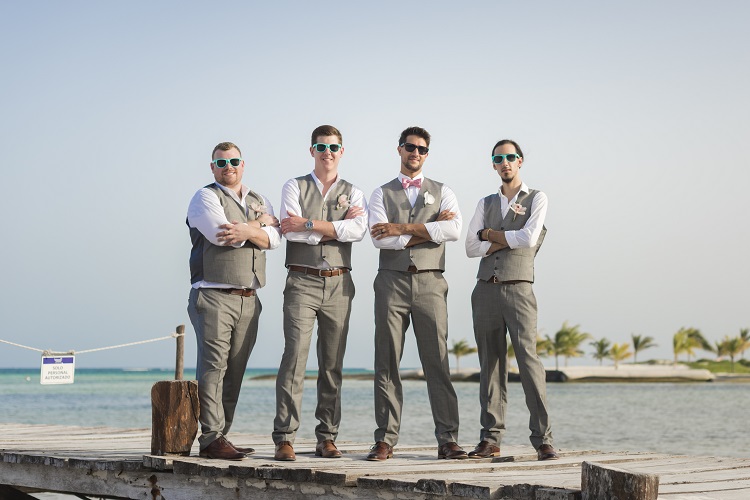 Three words that sum up your destination wedding experience are:
Take me back!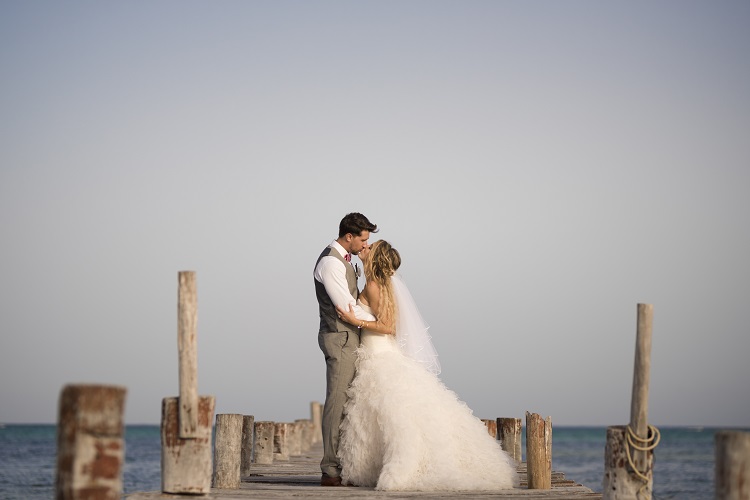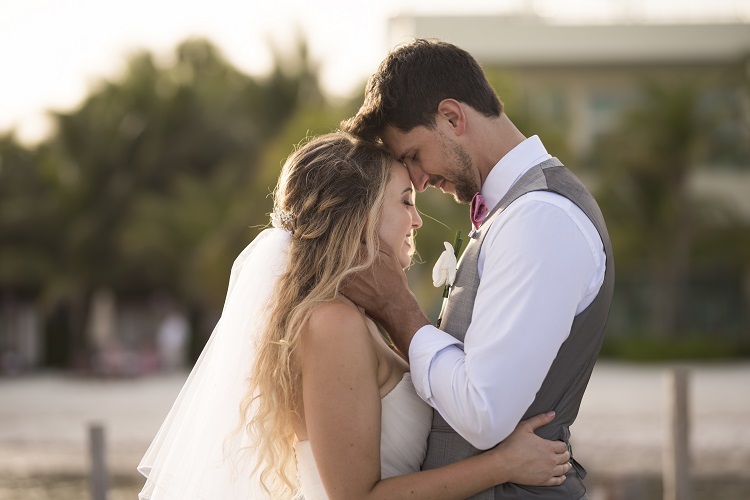 Besides the wedding itself, what was your favorite part of your trip? Did you do any activities with your guests?
Besides the wedding, our favorite part of the trip was being able to lounge around the pool and hang out with our guests. It's not about doing all the activities you can, but being able to spend time with family that you don't see that often.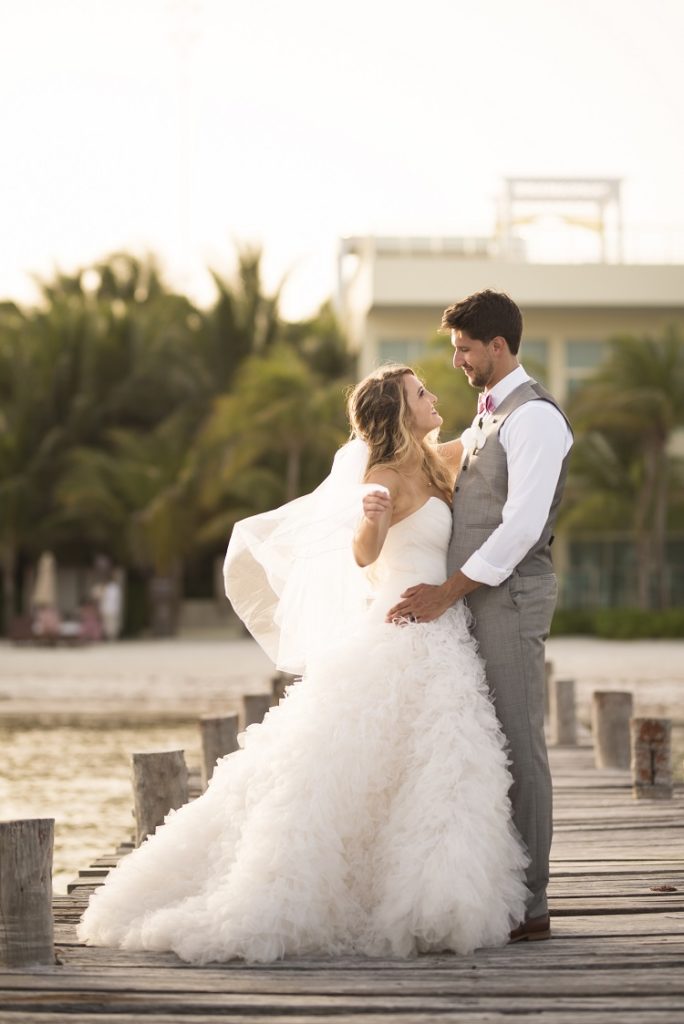 If you could travel anywhere for your one-year anniversary, where would it be and why?
For our one-year anniversary we would love to travel to Tahiti. We weren't able to afford it for our own wedding, but we love to be able to experience Tahiti one day!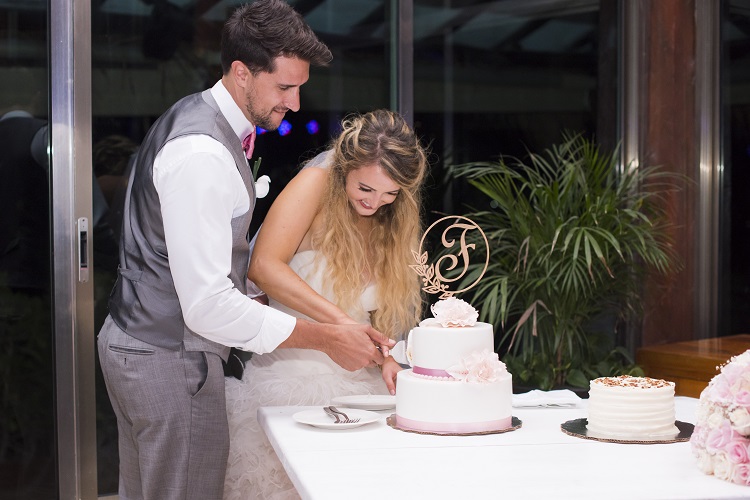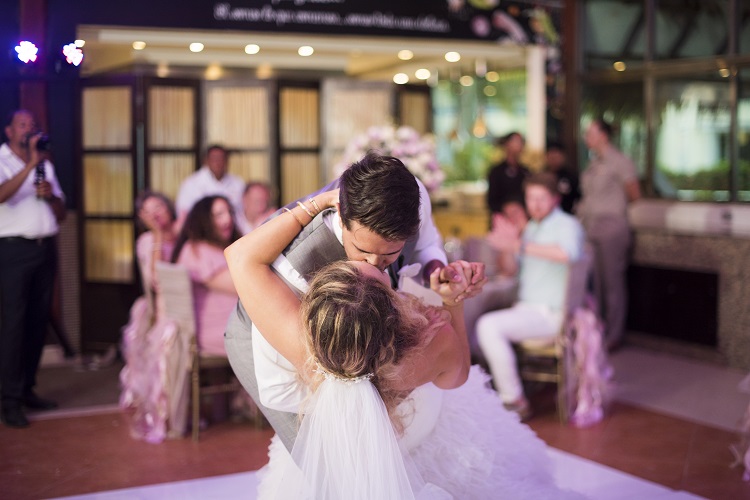 What would be your biggest piece of advice to future couples planning a destination wedding?
Our biggest piece advice to future couples planning a destination wedding would be to enjoy the process. Make short lists of thing you want to accomplish or decisions you need to make. Just remember you both are a team, and in an instant the whole planning process will be over. Enjoy the process, it's a journey!
Ready to start planning YOUR Big Day? Contact us today >>
Keep scrolling for more Mexico destination wedding inspiration!