This is a featured guest blog post from Megan, one of our destination wedding brides. Megan was married at Riu Palace Pacifico in Puerto Vallarta, Mexico. 
Ever since I was in college, I've had a dream photographer that I've followed for many years.  Jessica Kettle Photography has such a unique flair about her, yet she is so human and relatable that I've always fantasized about having Jessica shoot my wedding.  After my husband and I chose to get married in Mexico, we contacted Jess and made the exciting decision to fly her down to Mexico to help capture our wedding!
The day before our wedding, Jessica sat down with my husband and I and reviewed our personal "must-haves" together.  She got to know our family, asked if there were any family issues she needed to know about (would Mom want to be in a pic with Stepmom, etc.) and got to know our preferences.  We also asked her for 'direction, direction, direction' the day of our wedding as we knew nothing about photography and knew she was a pro.  Remember: trust your photographer, they know what they're doing, and she did an amazing job!
Jess stayed with my husband and I through out the entire day.  This was definitely worth it.  We have getting ready shots, ceremony shots, dinner shots, sunset shots and reception party shots.  For all you beach wedding brides out there, I highly recommend taking advantage of the beach in the daylight and at sunset.  We have amazing shots from the entire day and love every single one of them.  She even used a back-light behind us at sunset which illuminated us while we kissed as the sun went down.  It was so fun to slip away and enjoy the beach together as well.  Take full advantage of your photographer because the beautiful pictures will be all you have other than memories to look back on for your special day!
And lastly, improvise!  Our photographer was heading up to bed come midnight as our group continued to party into the night.  With all the wedding-high and ever flowing alcohol, our entire group (myself and wedding dress included) ended up jumping in the pool and Jess managed to capture it!  Her spontaneity and willingness was so ideal, please remember to choose the best photographer that fits your style and group! You'll be so thankful you did!
See some of Megan's beautiful photographs from her big day with Michael: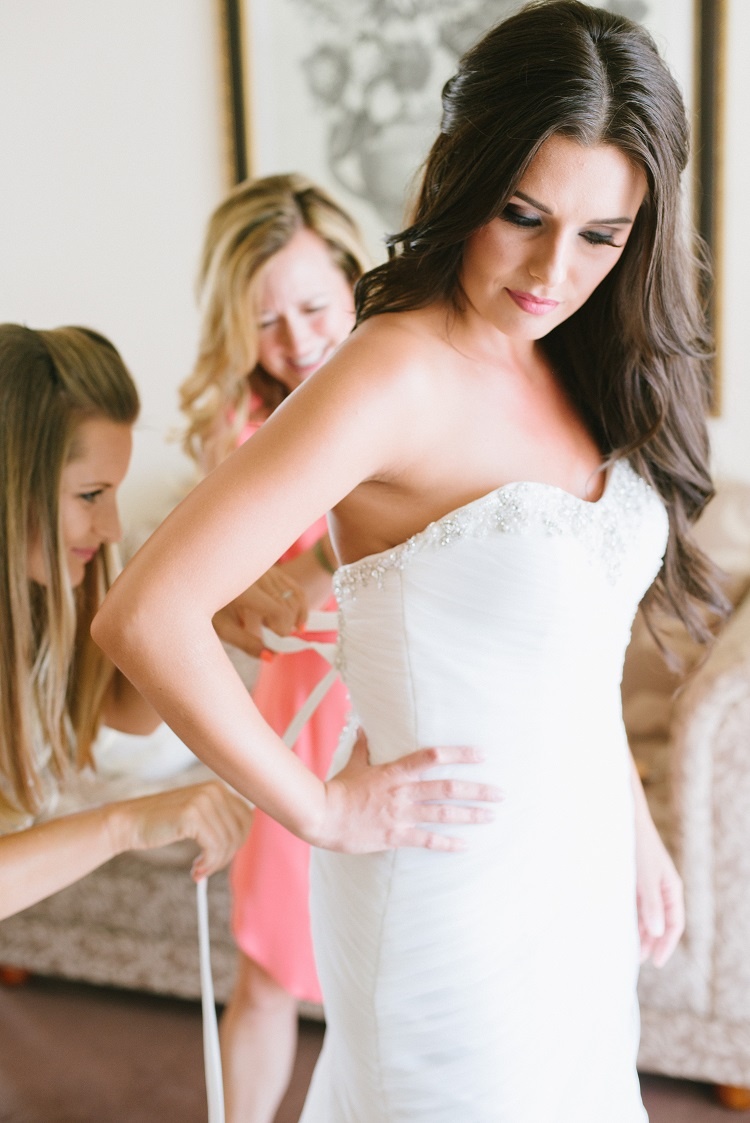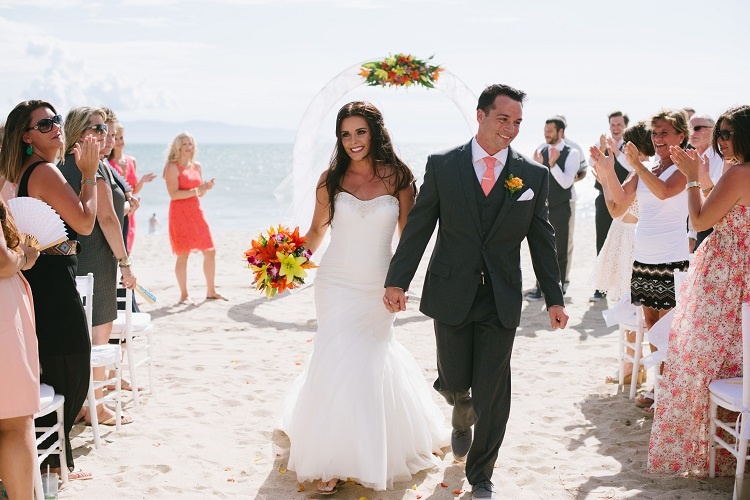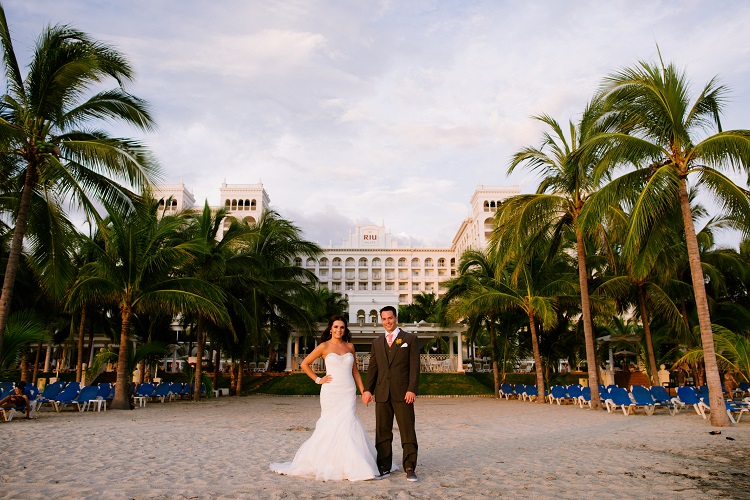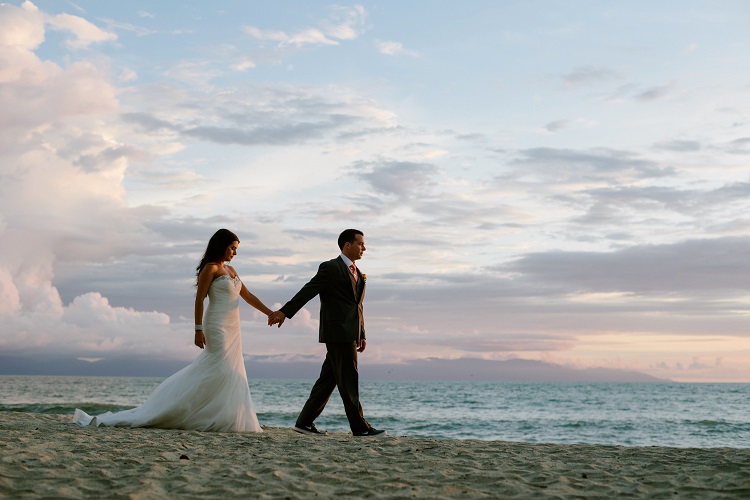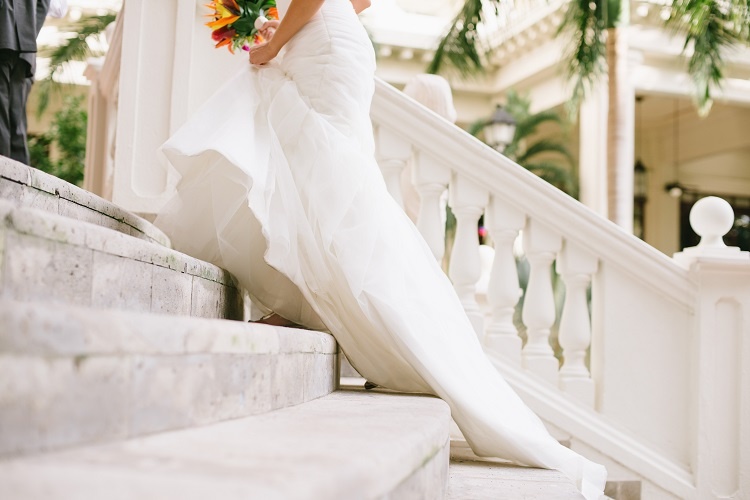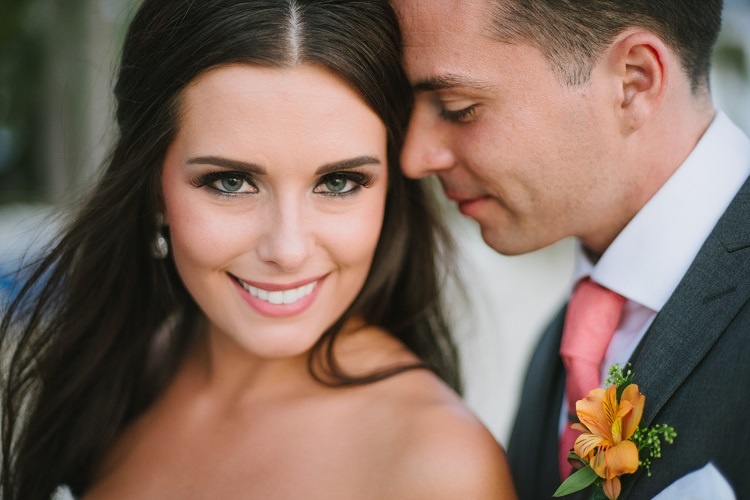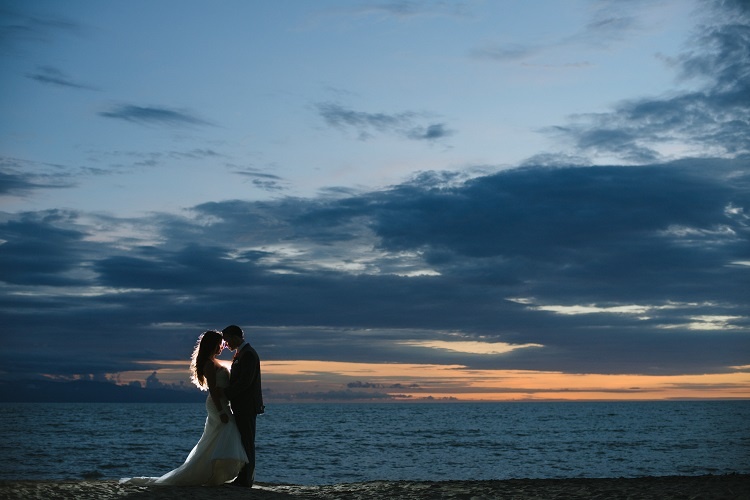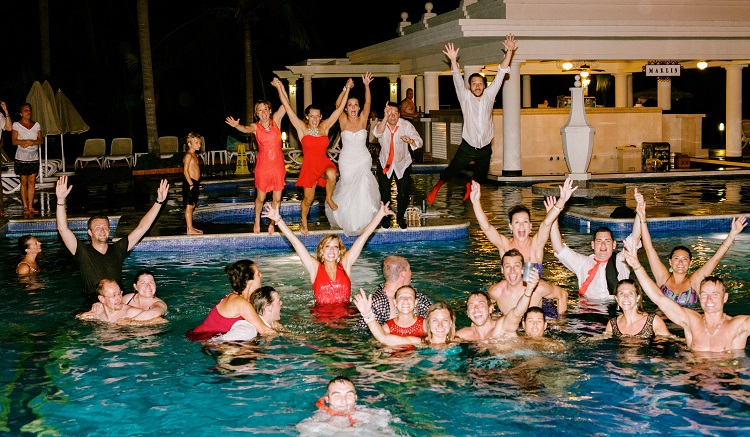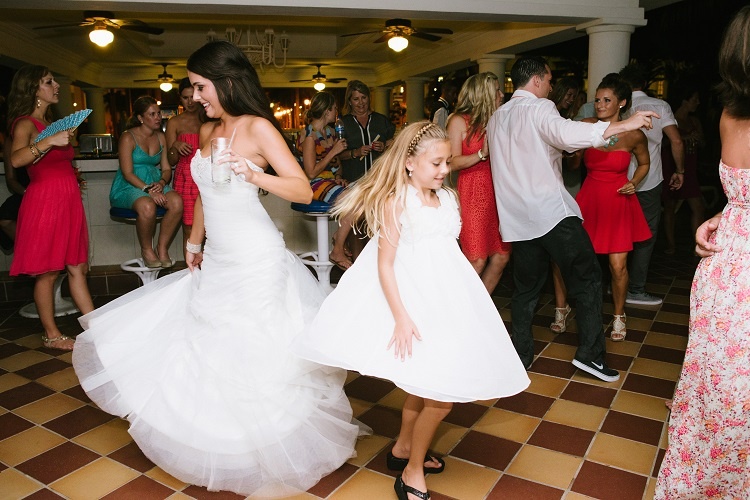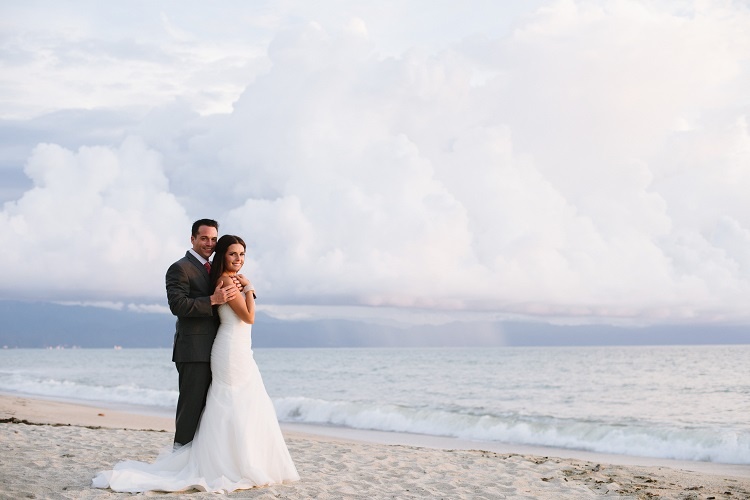 Thank you Megan for sharing!
Stay tuned for more Notes From Our Newlyweds!