Summer in the United States and Canada is a hot season for weddings. And with the most popular months to have a destination wedding already upon us, what locale should you choose for your Big Day? Mexico, Jamaica, the Caribbean and Hawaii are all bustling with wedding bliss! However, if you're thinking of a wedding in Costa Rica or Panama in the summertime, it might be best to postpone that until Fall or Winter (the humidity in these destinations might be a lot to handle!).
No matter where you choose, your ceremony abroad on the warm beach will be all about personalization; from ceremony decor to reception menus and much more in between. Basically, the more you, the better! Don't have a clue what the summer destination wedding trends of 2018 are? You can find them right here! Summer destination wedding trends you can look forward to are:
Custom escort card displays
Floral and citrus decor
Rich colors and natural centerpieces
Variety of international food
And more!
More on Summer 2018 destination wedding trends
Statement escort card displays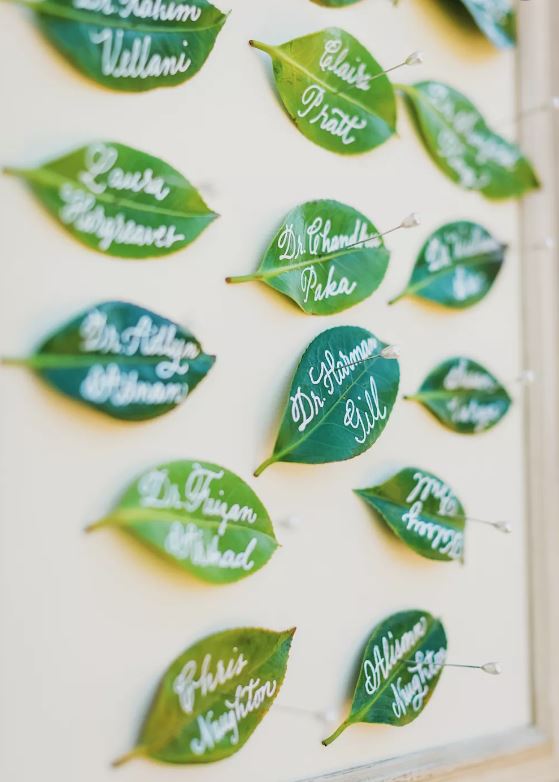 There are many statements people make with their escort cards and display. You can work it to fit your wedding theme, the beach ambiance, or to make a statement about yourself. Some are as simple as leaves or flowers with the name and table number. Others used photos with their guest.
Destination bridesmaid dresses with rich color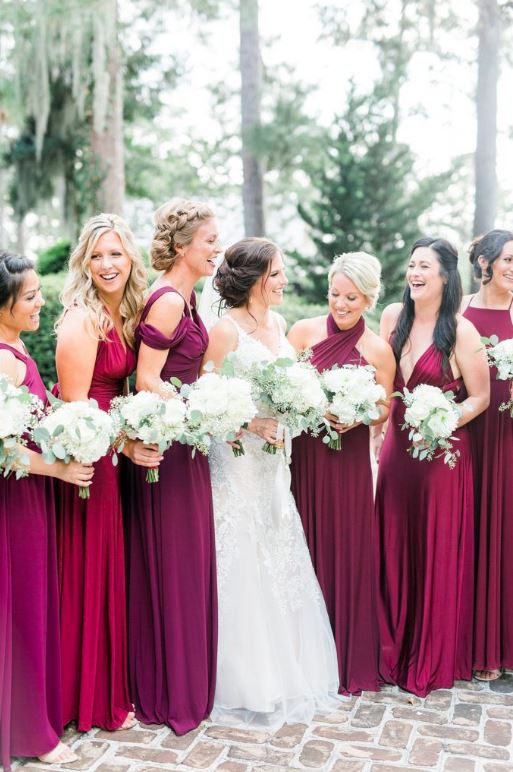 For beach wedding ideas, 2018 is the year of breaking all the rules. Instead of pastels or tropical hues, plan for your wedding crew to wear deep purple, bold blue, and velvety red accents. You can even add some of the same detail to your bouquet and decorations. It's your wedding, so you feel what's best!
Elegant or simple decorations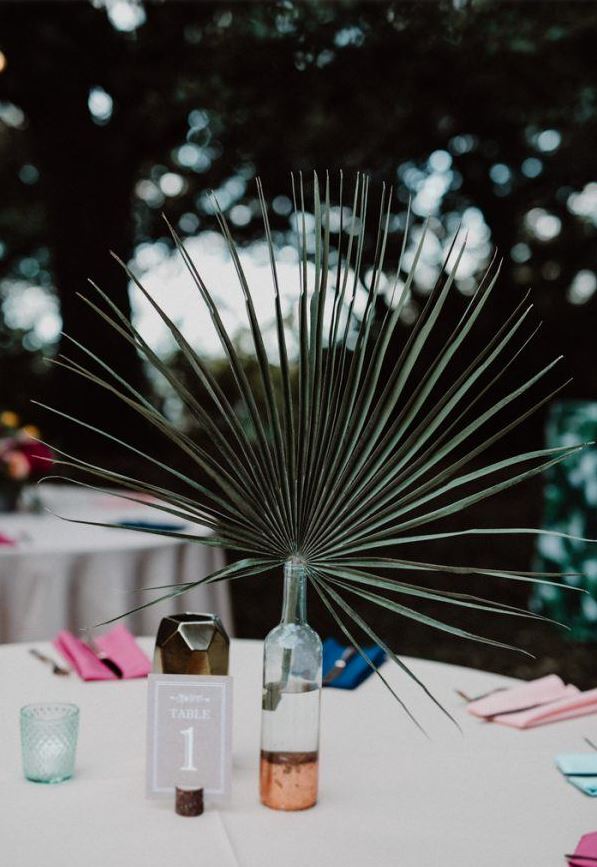 Your destination wedding decor can take one of two directions or a fusion of both. It depends on the theme or direction you want to take for the overall look. Many are using actual crystal or replicas to give a crisp look. Some make decorations and centerpieces from actual vegetation like fruit, wood, and moss. Other pieces incorporate thistle, ivy, eucalyptus, and even artichoke.
Glittery, starry details in dresses, makeup or decor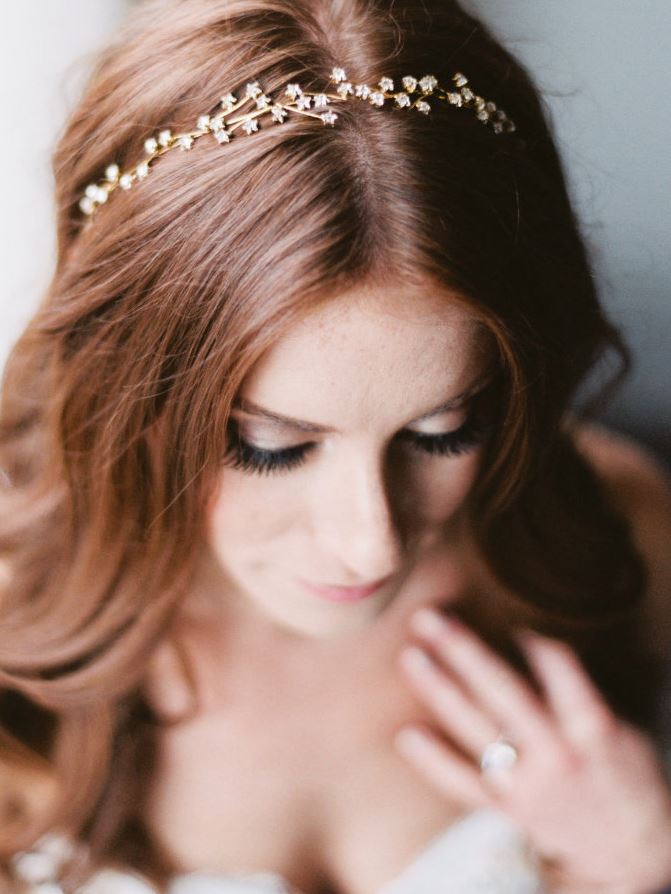 Decorations aren't the only place you'll find crystal and bling. You can use it to ornament wedding dresses, bridesmaid dresses, and makeup. It's not just around the eyes or in silver or white! Runway trends show bold glitter in multiple colors. You can even incorporate these glittery accents into your veil or headpiece!
Hanging floral installations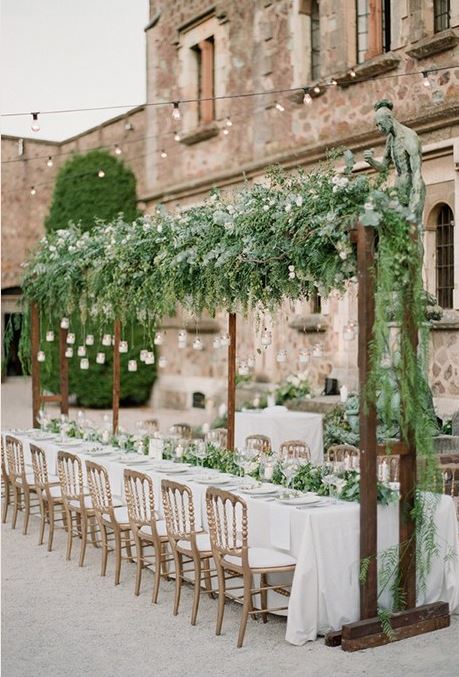 Another destination wedding decor trend is greenery and flowers hanging for the reception. You can use different shapes and add lighting too. Candles and tea lights look simple, yet elegant. Hanging wreaths and a mixture of greenery is another option. Between the greenery and lighting, you're well on your way to creating your perfect whimsical wedding!
Food stations representing different cuisines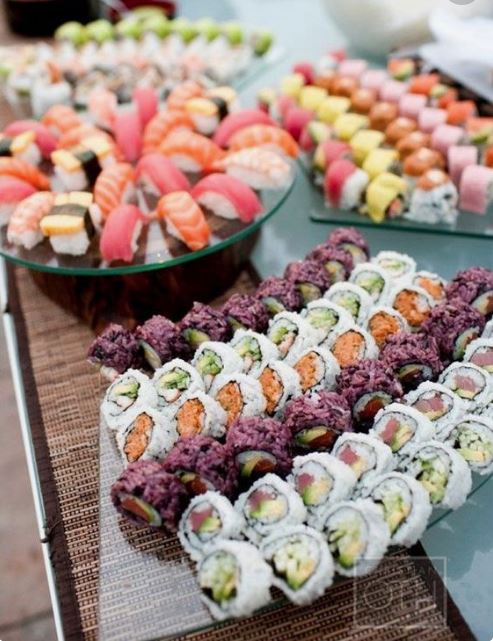 Formal dinners aren't a part of the new beach wedding trends. People are much more interested in displaying a variety of foods. Destination resorts are known for offering local Caribbean, international, Asian fusion and American cuisine with their own spices. That makes for the perfect wedding reception layout! The destination trends also incorporate local alcohol.
---
Craving more destination wedding inspiration? Be sure to visit our website and Pinterest!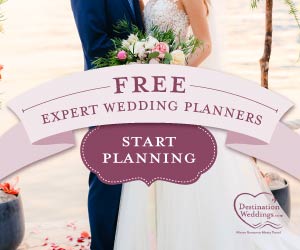 RELATED: Spring Destination Wedding Inspiration
---
Sleeve statement wedding dresses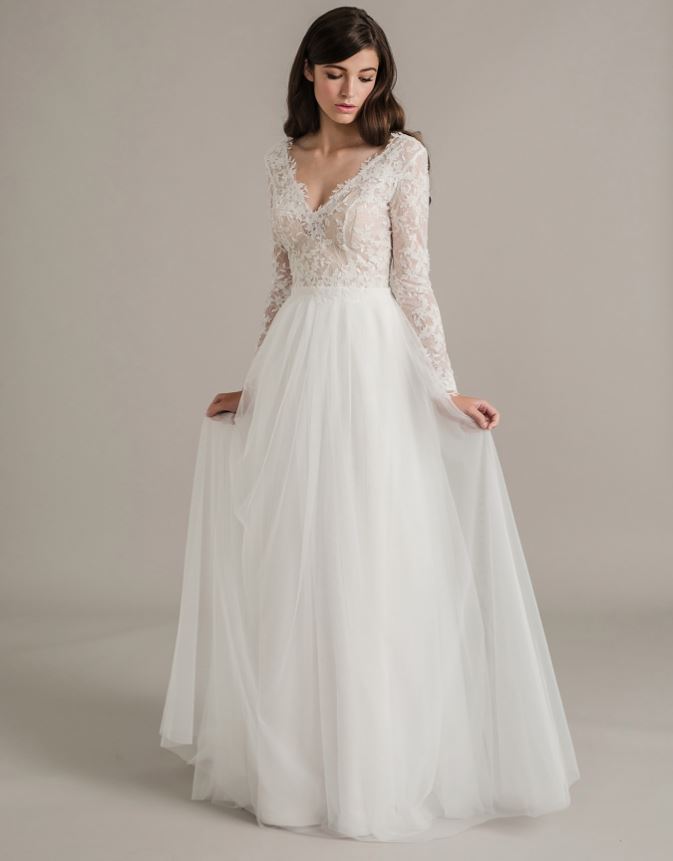 Step aside mermaid and train. Wedding dress trends for 2018 are all about exaggerated sleeves. In the past, you wouldn't think of sleeves as beach friendly, but there's a sleeve for every occasion. Puff sleeves, sequin, lace, crystals, beads, cold shoulder, off-the-shoulder. This new wedding style comes straight from the runway.
Destination trends for wedding dessert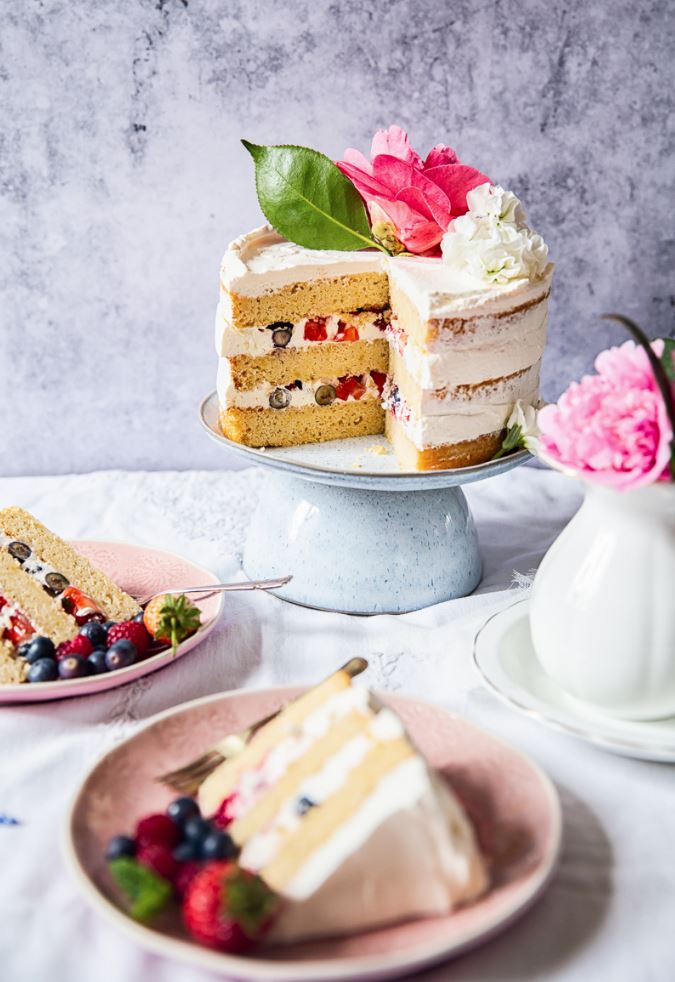 Citrus fruit is showing up in more than the decorations. Your wedding could have a traditional cake, a variety of desserts, or a treat table of assortments. Either way, this summer lemon and elder flower are the flavors of choice. The refreshing, bold flavors go well with the beach scene.
Single-stem and baby's breath bouquets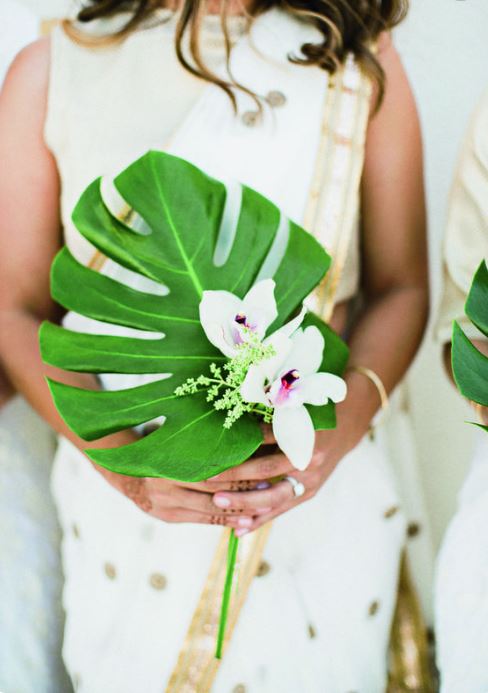 In previous years, the going trend was to walk down the aisle with a grand bouquet of flowers. They were either exotic and colorful or single colored. Now the bouquets are smaller single stem or baby's breath flowers. The bouquets are subtle with more focus on attention grabbing destination wedding attire.
Drones Photography and Live Feed videos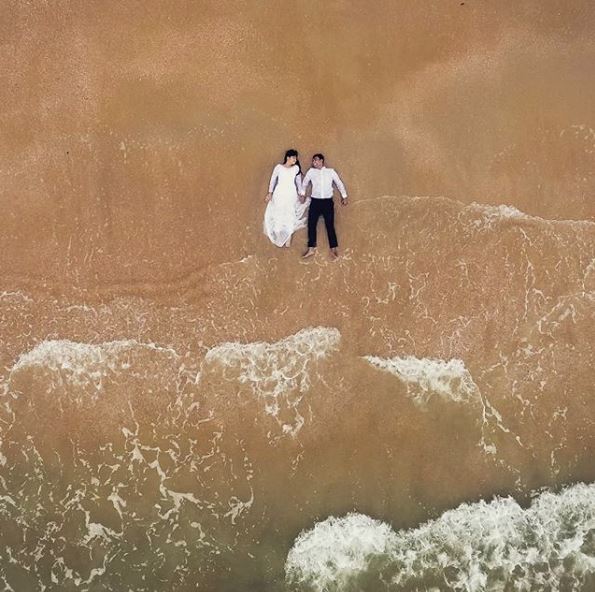 Not all loved ones will be able to attend the wedding. There are guest limitations, budget constraints, and older family may not be able to travel as far. Fortunately, digital innovations and gadgets will allow them to see every moment. Brides and grooms don't mind having a GoPro, drone or camera phone to go live on social media. It shares footage with their world and makes them feel even more special on their big day.
Let's recap the Summer destination wedding trends of 2018
With all the exciting beach wedding trends popping up this season, it's important to keep your vision organized. If you find yourself overwhelmed, check in with your Certified Destination Wedding Specialist, who is there to help you pull off your wedding vision perfectly. Together, your dream wedding will come to life!
Get expert advice from a Destination Wedding Specialist today >>