Couple: Michelle & Erskin
Resort Name & Destination: Sunscape Bavaro Resort Punta Cana in Punta Cana, Dominican Republic
Photography by Adventure Photos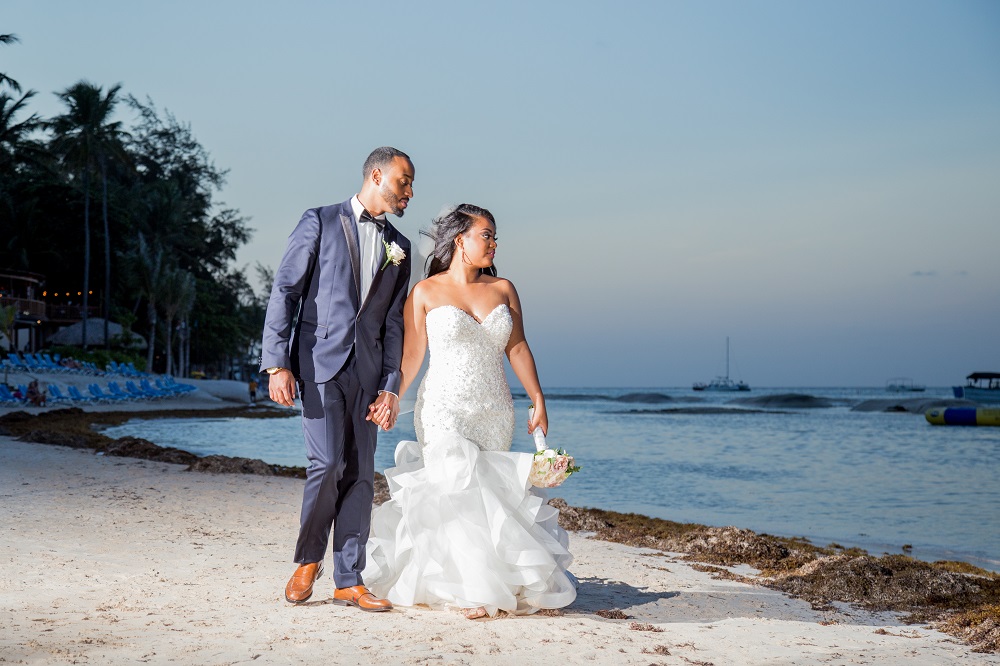 The story of how you met/fell in love:
We met in front of TGI Friday's and have been inseparable ever since. Our love for food, God and the beach has kept us together for many years! We love to go on food adventures and travel the world. We got engaged in Dubai and will continue to explore the world as one!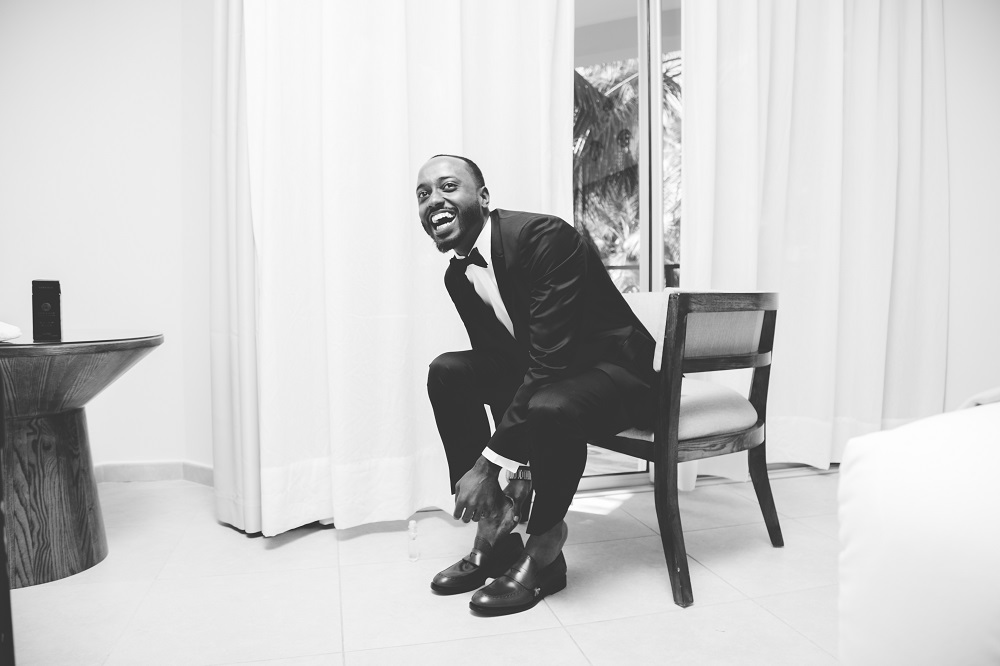 The destination wedding decision: something you've always wanted or came to love?
Our first trip together was to Virginia Beach – it has always been a tradition for us to go. We went to Punta Cana, Dominican Republic to visit my family, and my husband fell in love with the destination (as I always have). We knew in an instant that our wedding had to be there! It is a beautiful place that's connected to my ancestors, and has amazing beaches! Last December, we went to visit various resorts to finalize our wedding location, and Sunscape Bavaro Beach Resort Punta Cana captured our vision.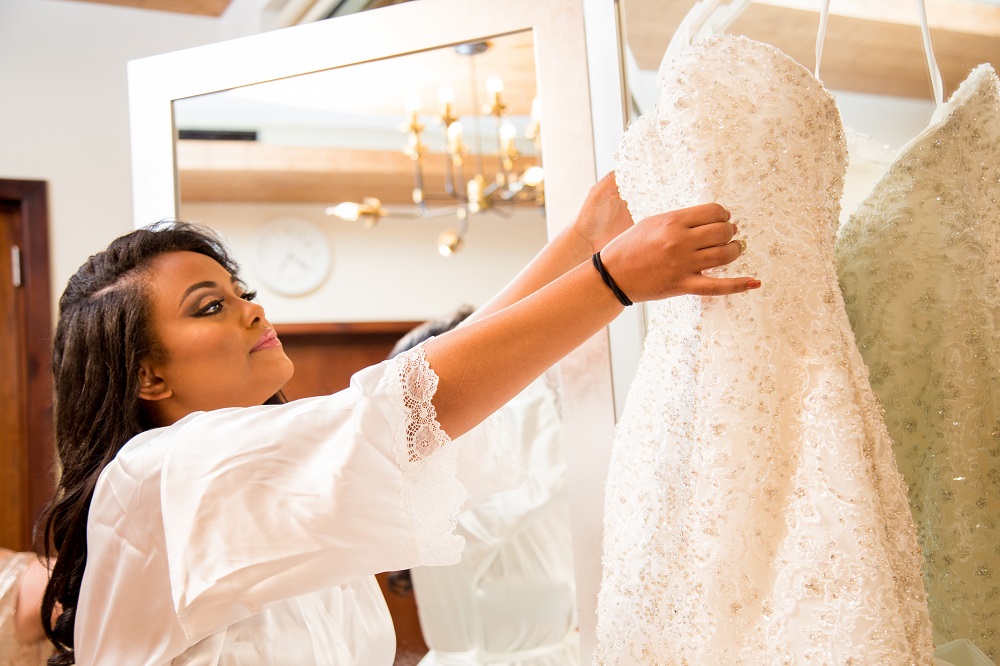 What made you choose your resort/destination?
Communication was critical when choosing the resort. We knew we would be planning the wedding from a distance and needed to ensure the resort was responsive and attentive to our needs/questions. Our Wedding Specialist understood our vision and budget, and provided us with a tour of the entire resort for weddings. We already chose our destination as Punta Cana, as I wanted my magical day to be connected to my ethnicity and have my family in Dominican Republic attend the wedding. My husband loves Punta Cana as much as I do, so it was an easy decision.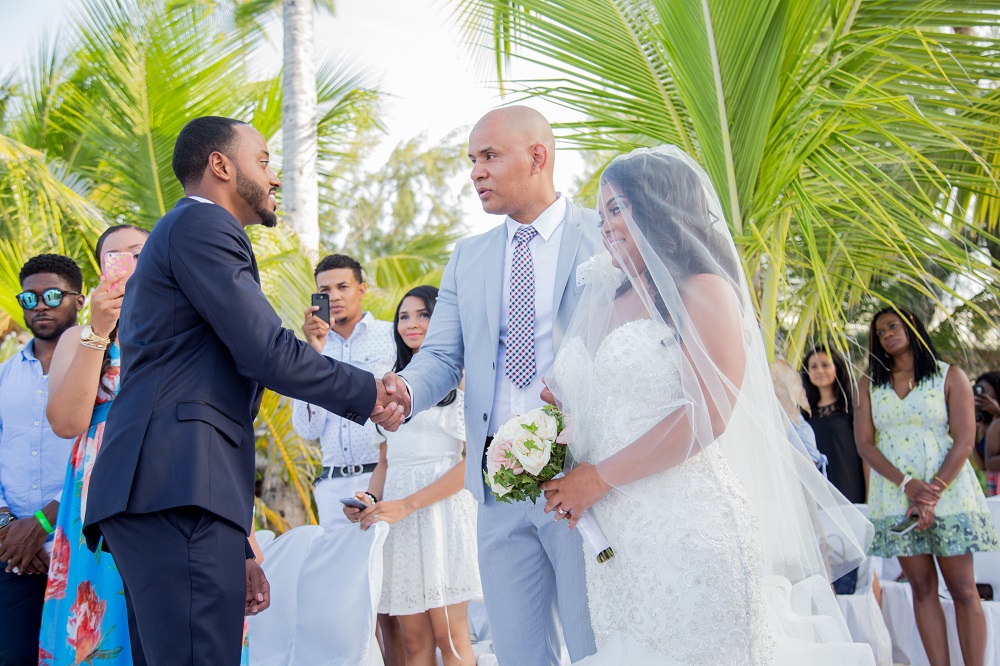 How did you personalize your wedding and ceremony?
I kept it very simple but true to us. Our wedding décor was simple yet stylish. We went with rose gold for the bridesmaids, which looks beautiful when the sun hits. For our tables, we did a simple center piece and kept everything else white.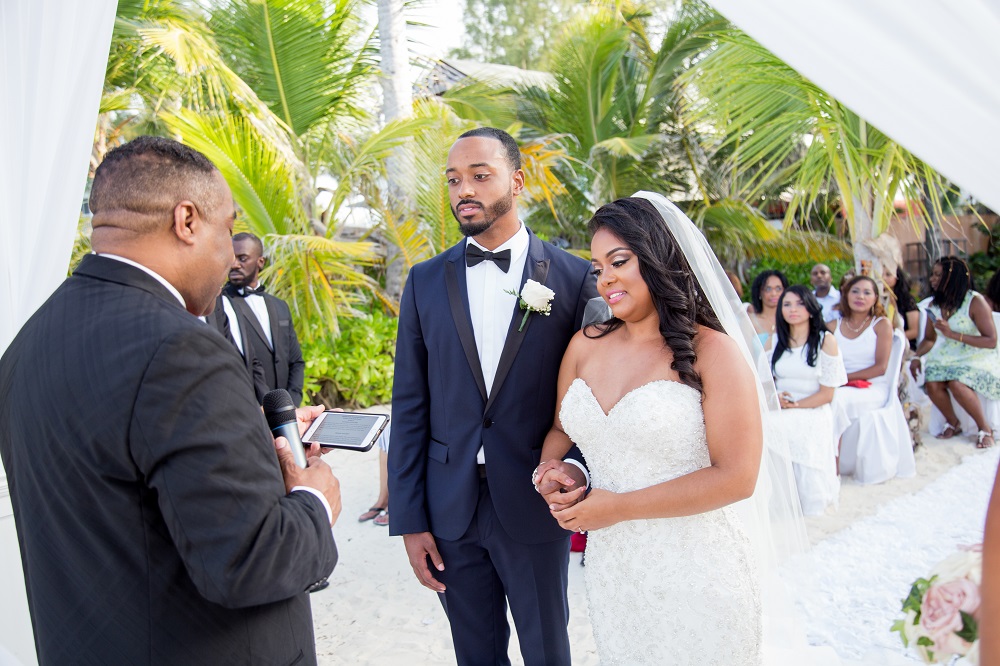 The funniest or most unusual moment was when….
My dad forgot to take off my veil, so I took it off myself!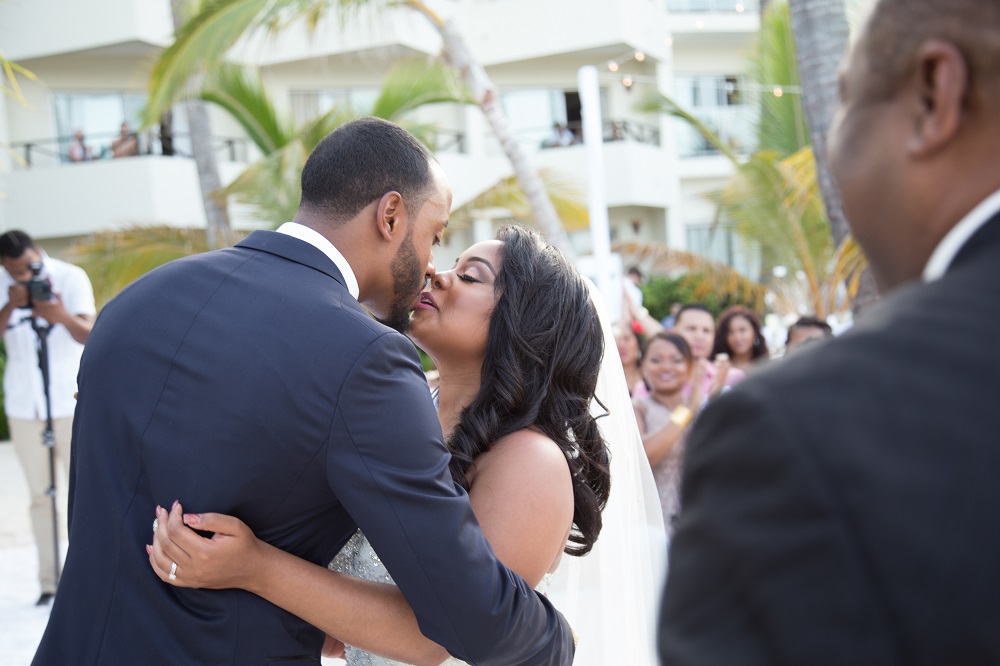 The most memorable moment was when…
There were a lot of magical moments! It felt amazing when our guest were holding the sparklers as we walked through to our favorite song.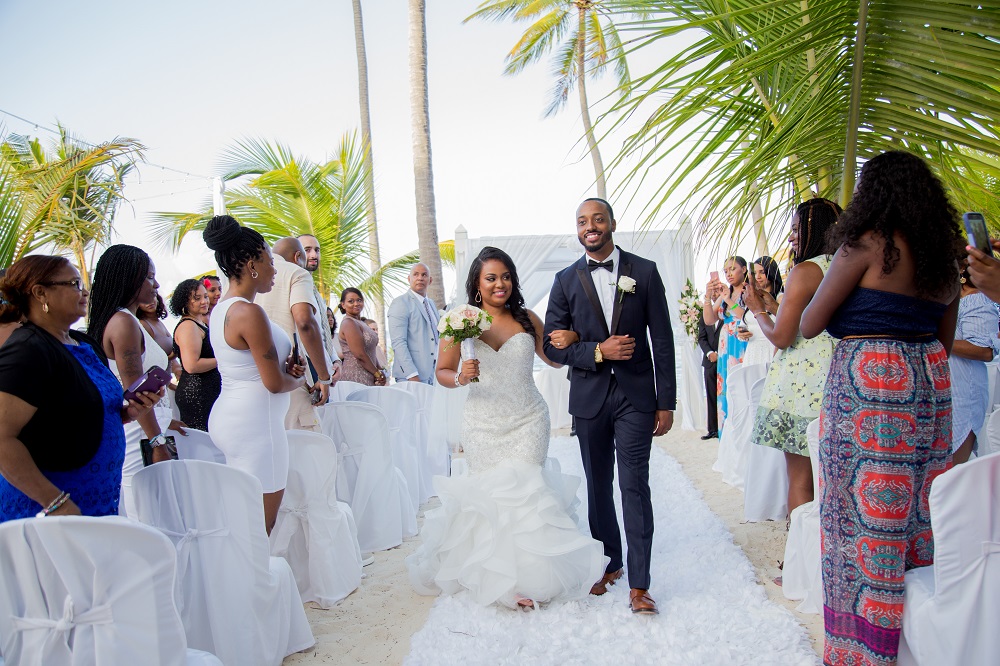 Three words that sum up your destination wedding experience are:
Magical, Exciting, Unforgettable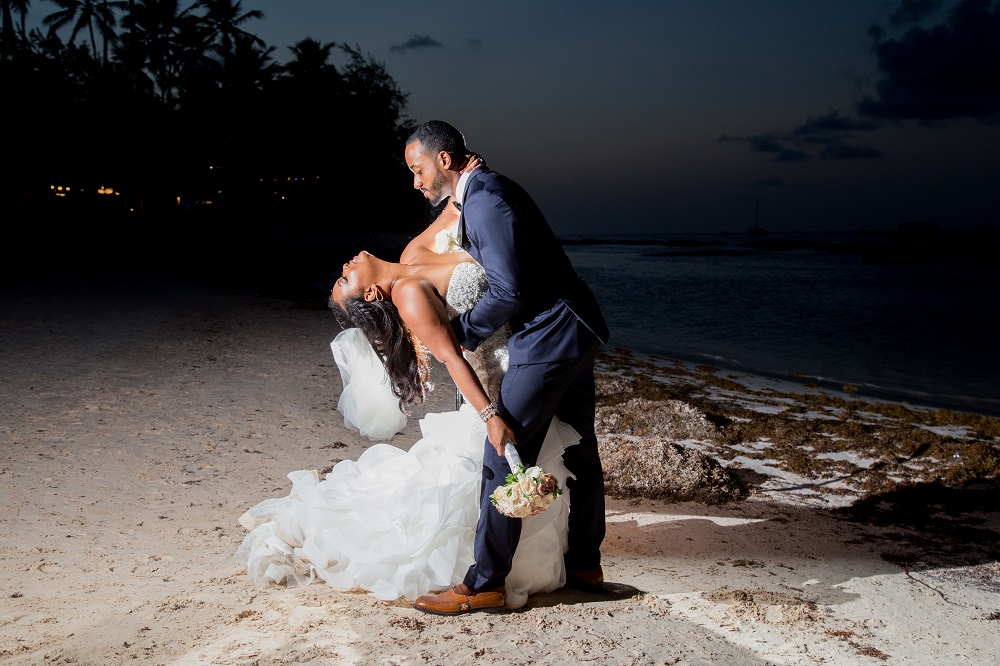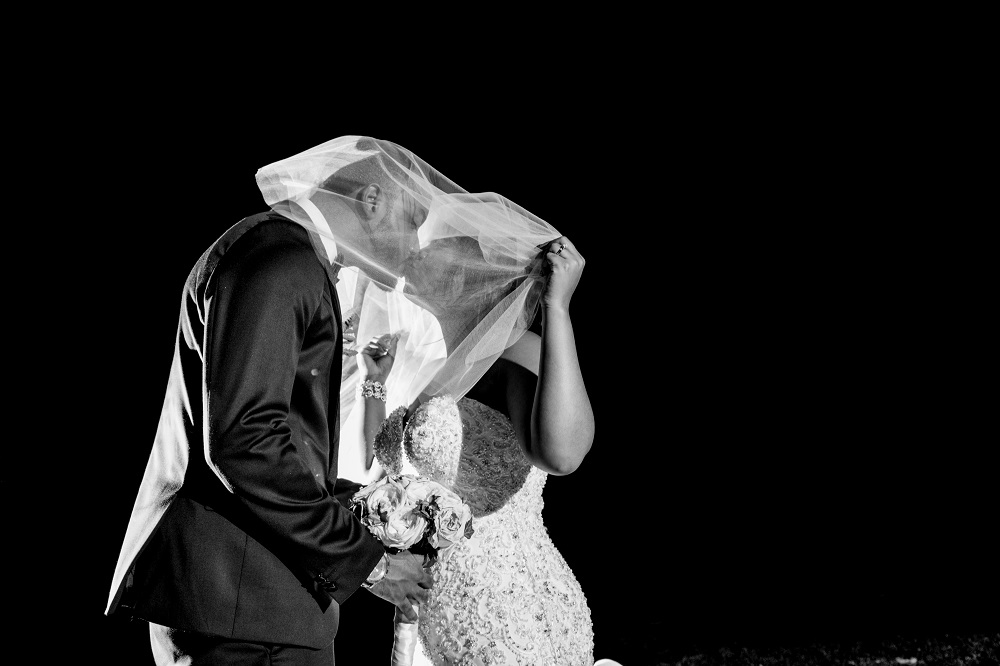 Besides the wedding itself, what was your favorite part of your trip? Did you do any activities with your guests?
We, along with our 20 guests, went on a boat excursion. We had the time of our lives dancing, scuba diving and enjoying the natural pool! It was my sister and friend's birthday, so we celebrated on boat with cake and snacks.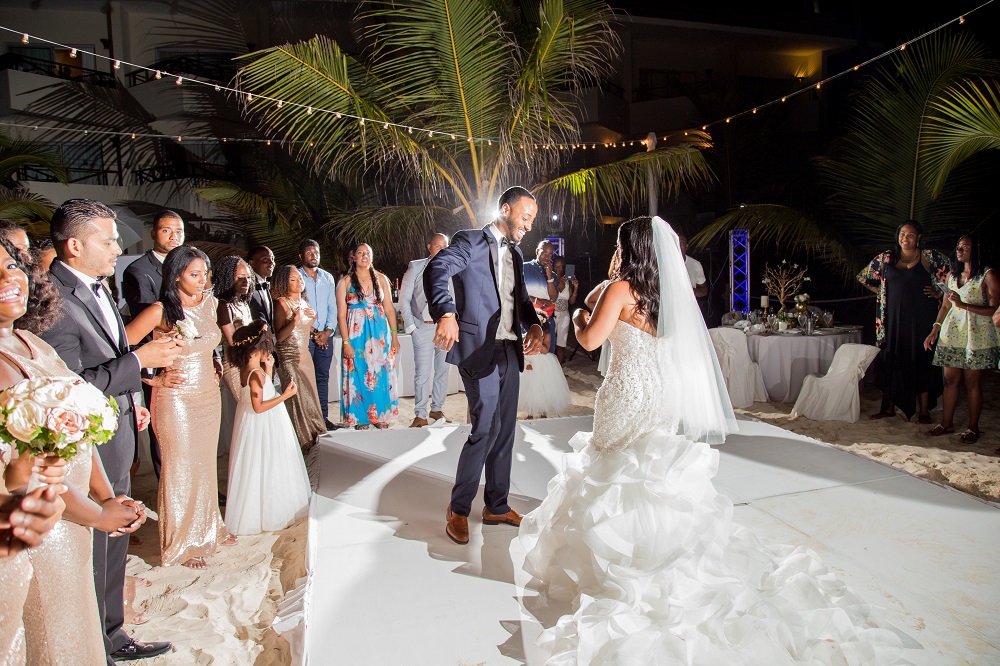 If you could travel anywhere for your one-year anniversary, it would be:
Amalfi Coast, Italy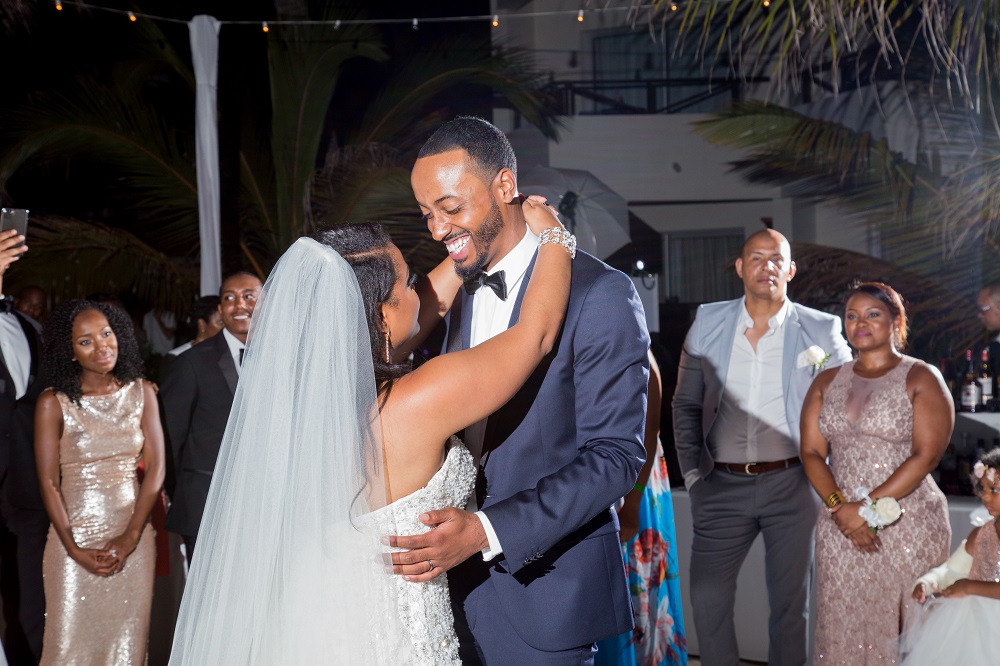 Your biggest piece of advice to couples planning a destination wedding would be:
Make sure couples visit the resort, and not to focus on guest list number. Focus on how to plan your dream destination wedding!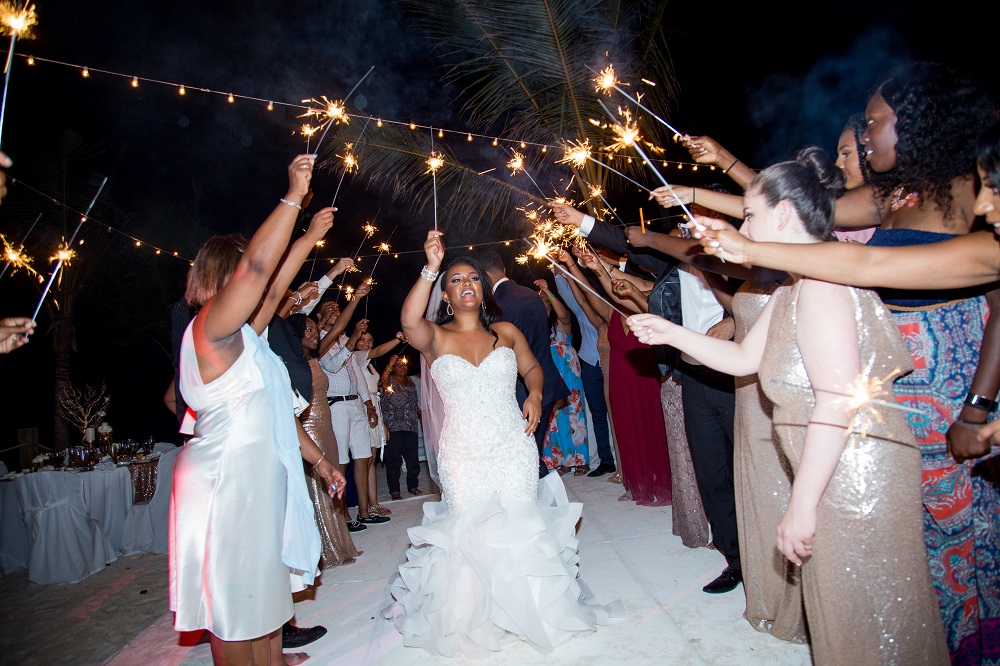 For more destination wedding inspiration, be sure to browse our website & Pinterest!