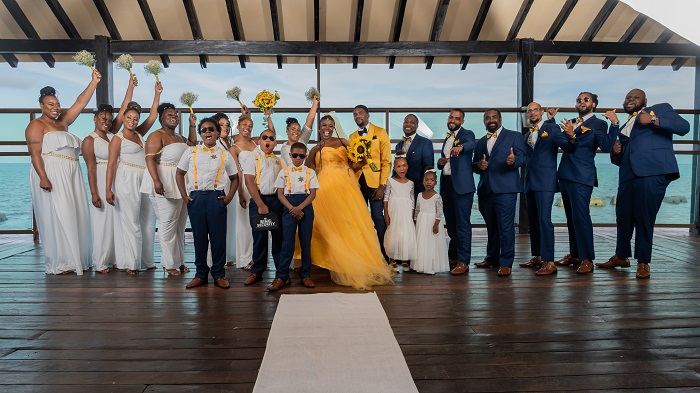 You could say that fireworks were in the air when Bianca and Justin first met at a New Year's Eve party! Learning that they shared the same mutual friend, Bianca and Justin chatted after he offered his jacket to keep her warm, and the rest is history. We can all agree that there is no better way to kick off your new year than meeting your soon-to-be spouse. 
When it came down to planning their magical day, Bianca always knew since she was a child that she wanted to have a destination wedding. "It's the perfect mix of exotic, adventure, and beauty," she remarked. 
Unfortunately, COVID got in the mix of their wedding vision, but that didn't stop them from choosing a location they both loved. After weighing their options, they decided on Riviera Maya , Mexico and they're so glad they did, saying "the affordable pricing and beautiful locales" made it easily the best choice. 
Tying the knot at El Dorado Casitas Royale was a dream come true for them and they added some personal touches to make their day extra special. Bianca's mother actually became ordained for their wedding and solemnized the marriage. During their first dance, fireworks lit up the night sky as soon as Bianca dipped, a dance move they had practiced for months. 
On top of getting married in paradise, Bianca enjoyed quality time with 12 of her closest friends celebrating her bachelorette party, where they visited hotspots around the city, sipped on cocktails, and swam with dolphins which she says was an experience they will never forget! 
To sum up their destination wedding experience, Bianca and Justin used the words "Family Reunion, Friends Trip, and Experience-Rich."  You can't go wrong when choosing a beautiful ocean view as the backdrop for your one-of-a-kind celebration.  Surround yourself with your closest loved ones, and experience all the charm and lifetime memories a destination wedding in Mexico has to offer. 
Scroll down to get a closer look into Bianca & Justin's destination wedding in Riviera Maya, Mexico!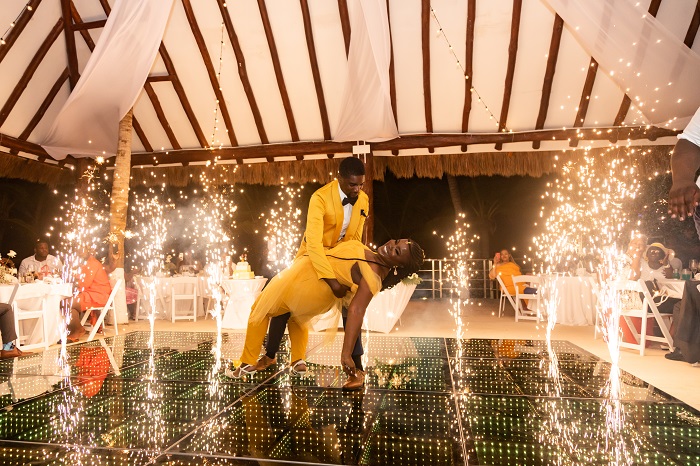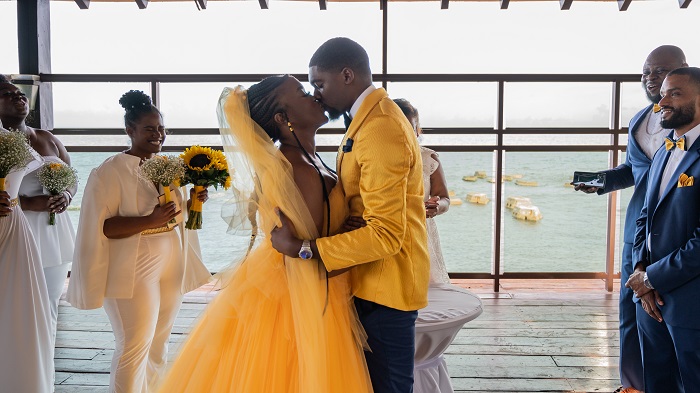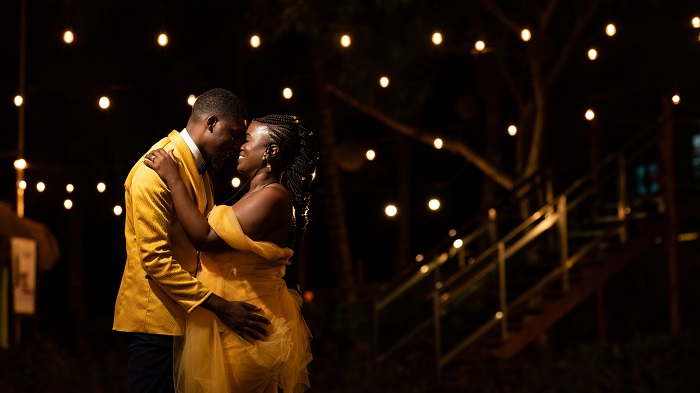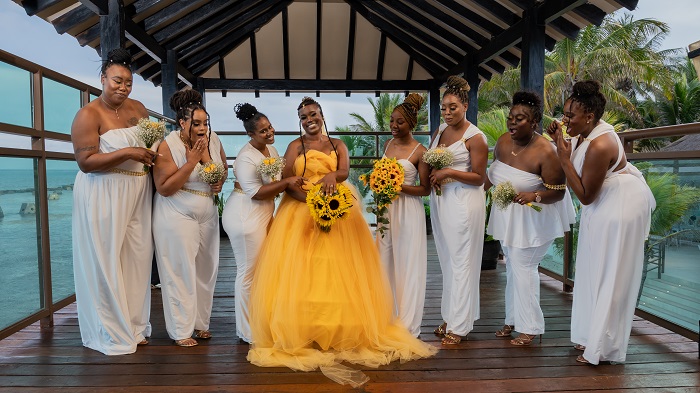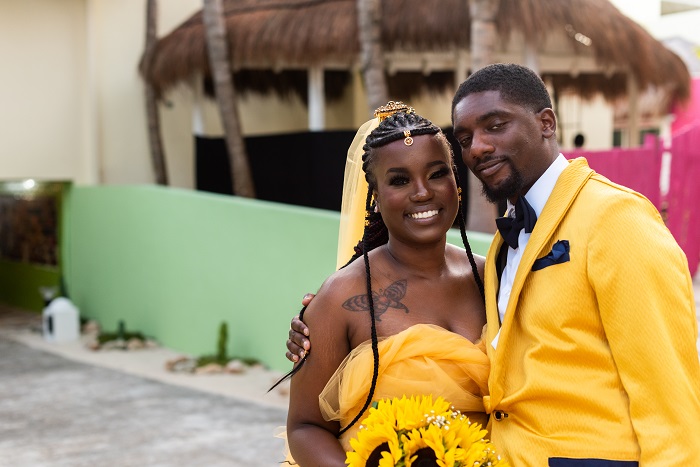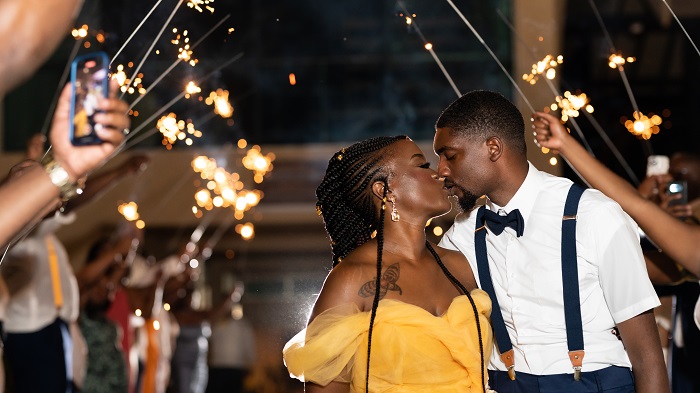 Planning a Destination Wedding in Mexico
Ready to start planning a celebration of your own? Click here to get a free quote today! >>
Destination Wedding Venue: El Dorado Casitas Royale | Destination Wedding Location: Riviera Maya, Mexico | Photographer: Bridal Moments Mexico | Destination Wedding Specialist: Maggie Elles | Dress Designer: Regina Baker | Shoes: Versace | Bridesmaids Dress: Regina Baker | Menswear: Regina Baker