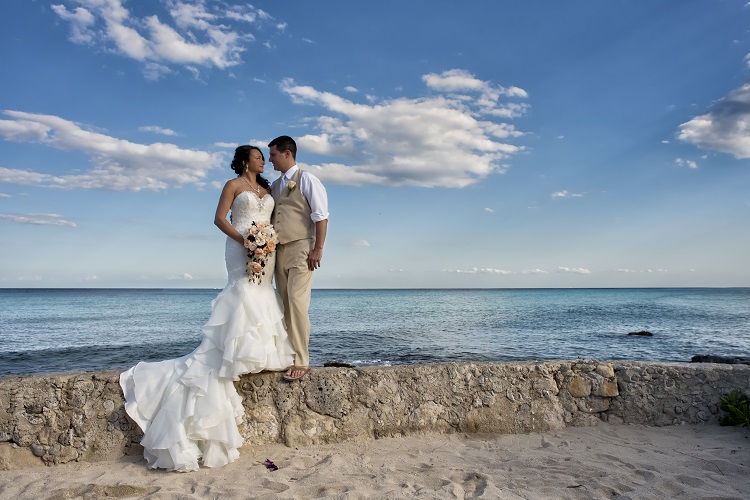 El Dorado Royale, Riviera Maya, Mexico
The (brief) story of how you met/fell in love: We went to college together. The groom's friend bet him he couldn't get a date with me, and the rest is history.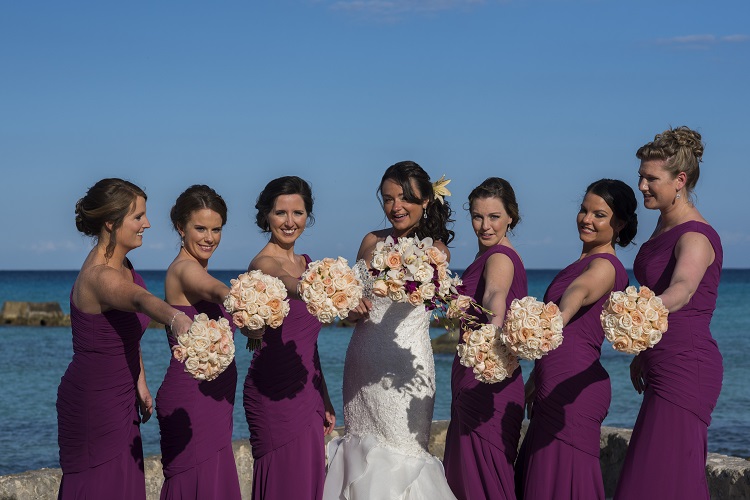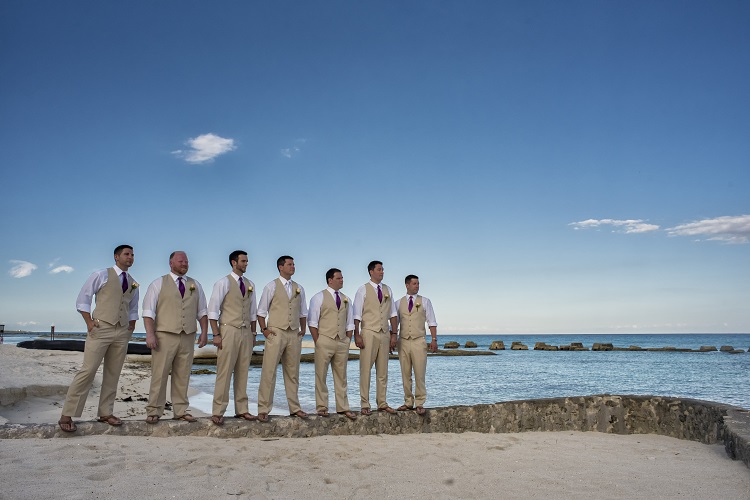 The destination wedding decision: something you've always wanted or came to love?
Always wanted!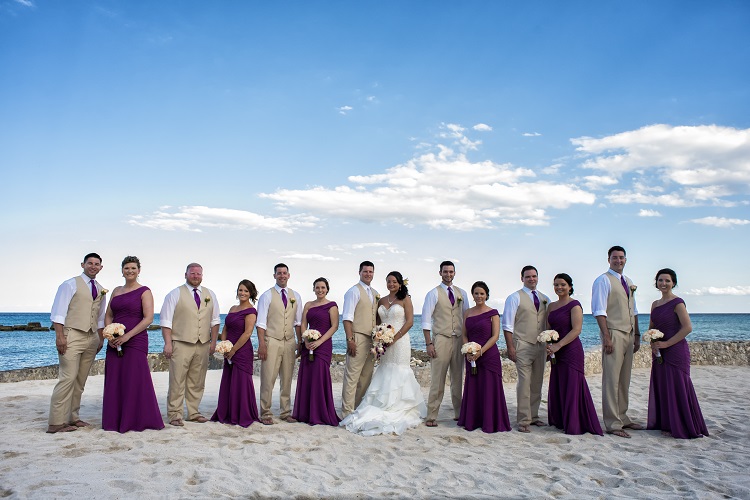 What made you choose your resort/destination?
Amenities, adult-only, gourmet, and it came highly recommended by Cookie our wedding specialist.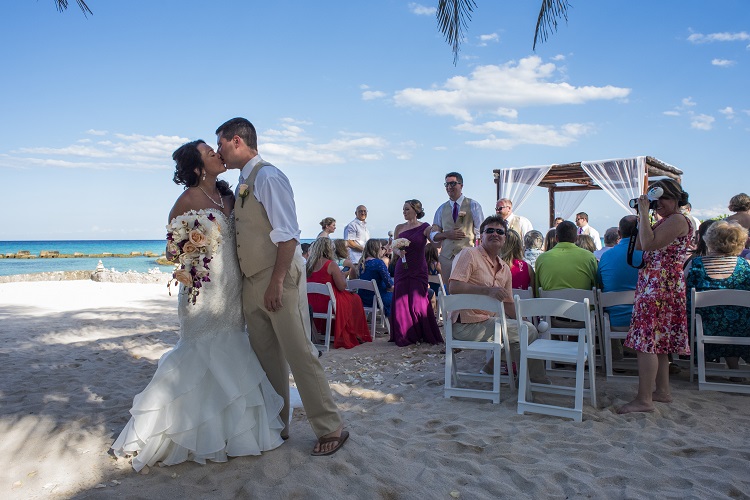 How did you personalize your wedding and ceremony?
We kept the ceremony very simple, just adding flowers to the gazebo and a flower petal runner. On every person's seat at the ceremony was a maraca with a tag saying "Shake this maraca with all your might, when you see the groom kiss his new wife." We also hand selected the music that we wanted the bridesmaids and bride to walk in to. The cocktail hour we personalized by going with a Mexican theme including the Mariachi band and the donkey. The reception we personalized with wooden Spanish table numbers, beautiful centerpieces we selected through the resort, and place seating cards on mini Patron tequila bottles. We were also very active prior to the wedding in the song selection process for our DJ!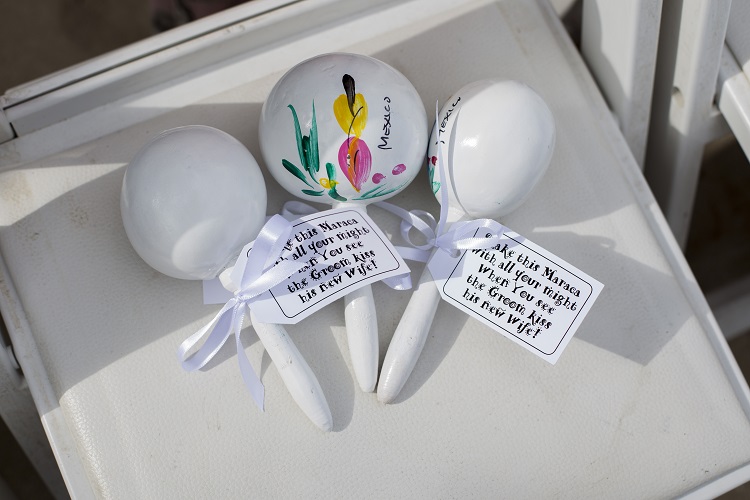 The funniest or most unusual moment was when….
One of the funniest moments was during the ceremony when I (the bride) didn't know which finger the ring went on. The groom wasn't sure and didn't know which hand to give me. We ended up putting his ring on the wrong finger!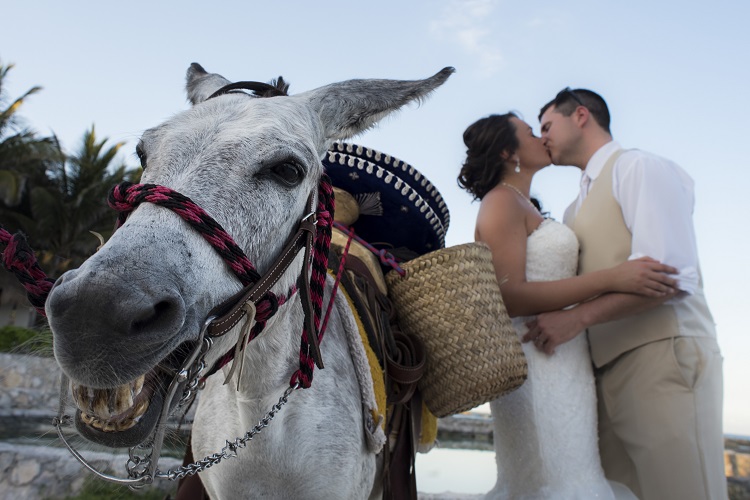 The most memorable moment was when….
The most memorable moment was when the DJ announced us entering the reception as the new Mr. and Mrs. Bachman while our friends and family cheered!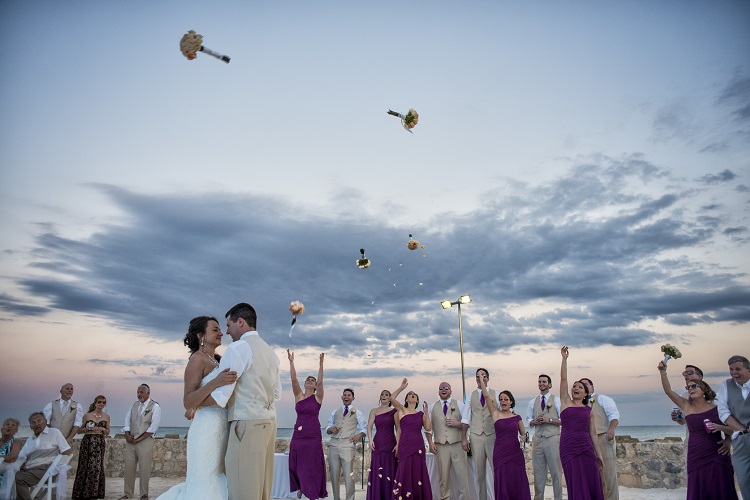 Three words that sum up your destination wedding experience are:
Unique, Memorable, Fun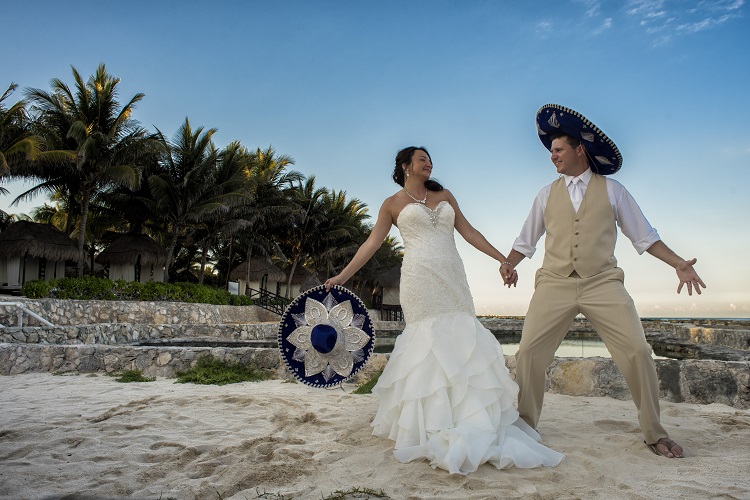 Besides the wedding itself, what was your favorite part of your trip? Did you do any activities with your guests?
We hosted a welcome dinner with all of our guests the night before the wedding. It was a great opportunity to greet everyone and thank them for coming to alleviate the pressure at the wedding so we could just see everyone on the dance floor. I think our favorite part besides the wedding was the day before the wedding when most people arrived. We were at the main pool and a steady flow of friends and family kept hopping in. There was a DJ and relay races. We had a blast!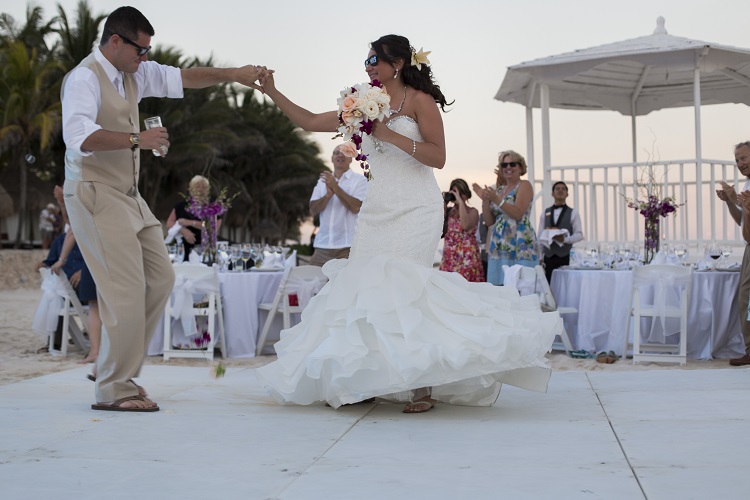 If you could travel anywhere for your one-year anniversary, it would be:
Back to El Dorado Royale where we got married!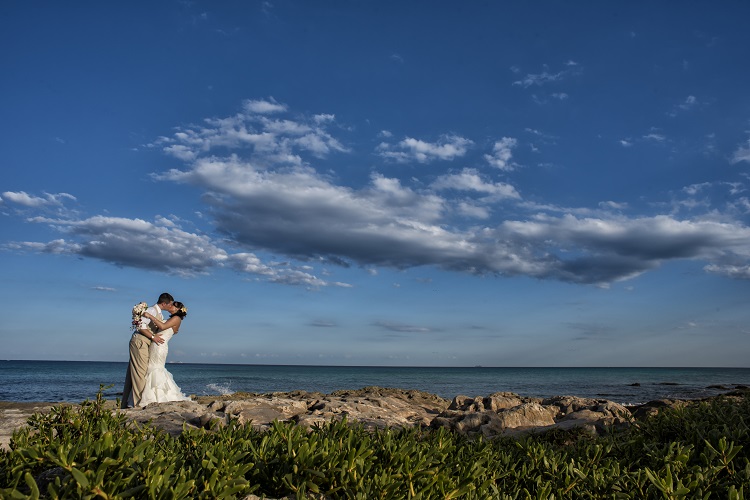 Your biggest piece of advice to couples planning a destination wedding would be:
Communicate your preferences and trust your wedding specialist! They have a ton of experience and advice to provide! That includes trusting that everything will go as planned on your special day!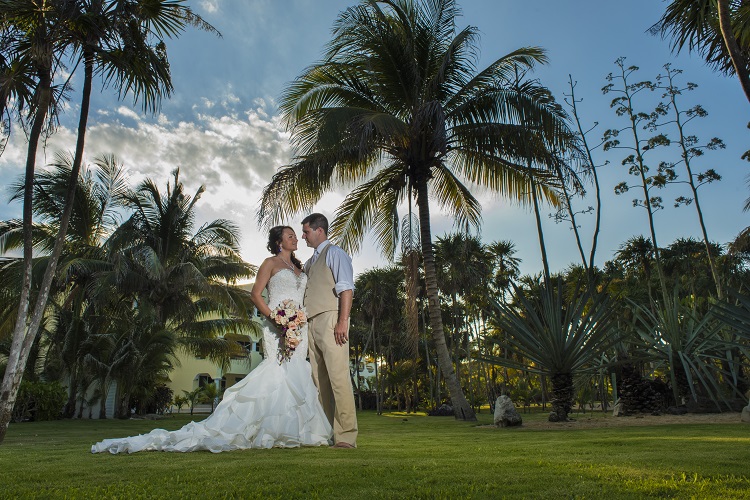 Laci  & Carl's trash the dress photo shoot:
Photography: Sarani Photography – Lunic