You've chosen your venue, sent the invitations, and said yes to the dress. Now all you have to do is board a plane and fly to your dreamy wedding locale… hooray! If you're someone who tends to worry about flying and all the chaos that may sometimes come with them, there's no need! Here are some Destination Wedding approved tips to help your journey to paradise flow as smoothly as possible!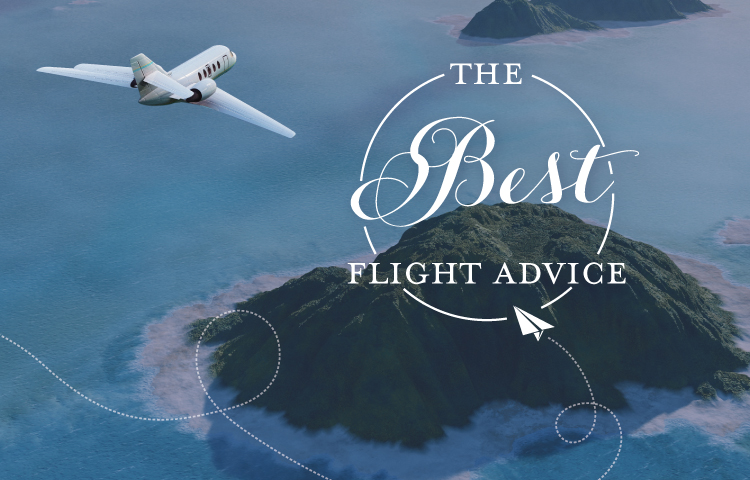 Booking Your Flight
Whenever possible, we always suggest booking a direct flight. The fewer the stops, the more enjoyable your trip is to dreamy paradise. Keep the time of day in mind as well; earlier flights generally have fewer disruptions and shorter security lines (you also arrive in your sunny locale earlier)!
Wedding Perks
Many airlines offer upgrades for brides and grooms on their way to or from their nuptials. If you've already booked your flight, check with your airline to see if you're eligible. If an upgrade is not available, consider splurging on first class seats. We always suggest asking your airline if you can store your gown in one of the closets on board the airplane, ensuring you know exactly where you dress is and that it remains 100% safe!
We Like Checklists
Create a packing checklist well before you actually begin packing to ensure you won't forget anything. When tackling the real problem (packing your dress) don't any take risks! Store your gown and suit in a garment bag and carry it safely with you onto the plane. You may have to pay for a second carry-on, but it's totally worth it for the peace of mind.
Flying can sometimes dry out your skin, which is the last thing your wedding day glow needs. Stay hydrated throughout your flight by drinking plenty of water. Your carry-on should also include anything that will keep you entertained or make you more comfortable during your flight! Entertainment is a huge factor when boarding a long plane ride! Bring a card game, some relaxing music, and many airlines have TVs right at your seat, so don't forget your headphones! A few serious necessities are a pair of fuzzy socks, sandals, plenty of gum and an extra pair of summery clothes packed away. Always, stash a bathing suit that is easily accessible (as we're all tempted to jump right in the ocean once we arrive!)
The Perfect Travel Outfit
The perfect airplane outfit is a combo of simple yet comfortable; yoga pants, a cozy sweater, and shoes that are easy to slip on and off are essential. Avoid wearing jewelry or belts and instead stash them in your carry on. The perfect casual airport attire, will help you breeze through security check faster.
Don't Forget the "Two-Hour" Rule!
At the absolute latest, you should arrive at the airport with at least two hours before you are scheduled to board your flight. You never know what airport traffic you might hit driving to the airport and going through security. Most airports have free WiFi, so bring your laptop or phone, grab a snack, and relax near the gate (a newlywed selfie is also a must!)
The airport is where your wedding starts to feel real. We're taking a wild guess that you've been running on adrenaline for the past week, so sit back and catch up on some beauty sleep during your trip as the next few days will be the most exciting of your life! With careful preparation and sourcing our "destination wedding approved" flight tips, your adventure to paradise will surely be trouble-free!
For more destination wedding planning tips and advice, browse our latest issue of Get Married Away!