Zoëtry Villa Rolandi Isla Mujeres Cancun – a Cancun treasure located on a sandy white Caribbean cove. Here, relaxation is easily accessible with top-notch spa amenities, ultra-romantic suites, exclusive access to Mexico's picturesque beaches, and extravagant concierge options. Whether you strive for an idyllic honeymoon, dreamy wedding, or simple summer getaway, this resort is perfect for you!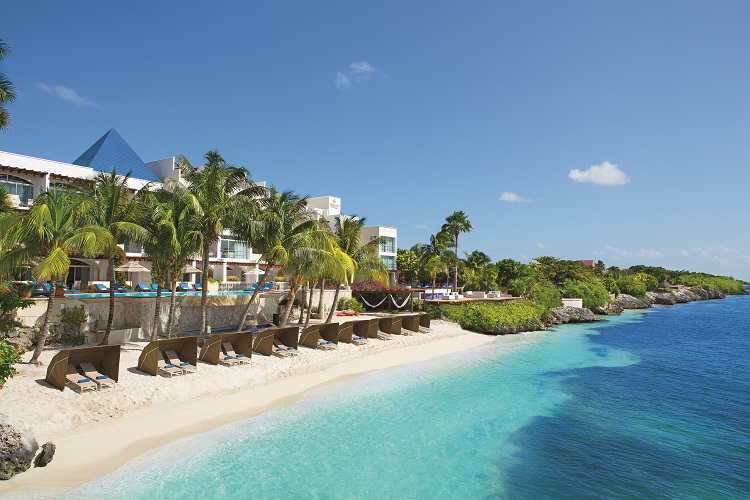 Amenities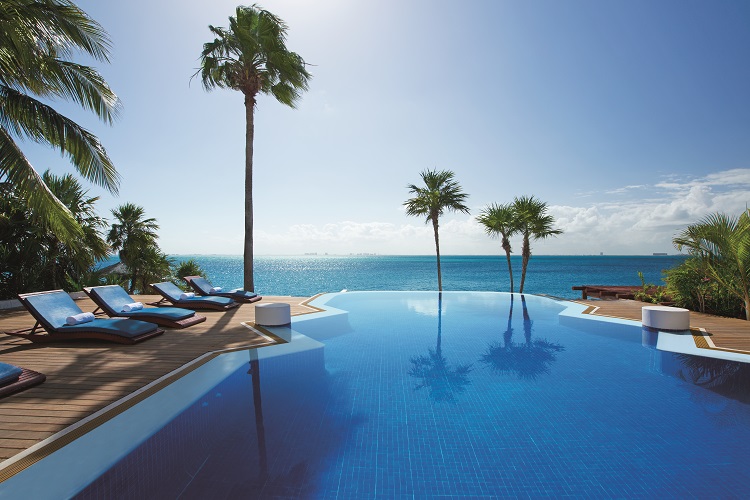 Whether you crave a beach day, spa day, or even a private yacht escape, Zoëtry Villa Rolandi is sure to deliver! There's no shortage of fun ways to get in the water – snorkeling, fishing, SCUBA diving, and simple swimming in the Makax Lagoon are activities everyone can enjoy! Be sure to voyage on the resort's private yacht during sunset – that is a must. Feeling like living la vida loca? There are tequila tastings, ceramics painting, as well as sightseeing and excursions that are based out of the resort itself!
Accommodations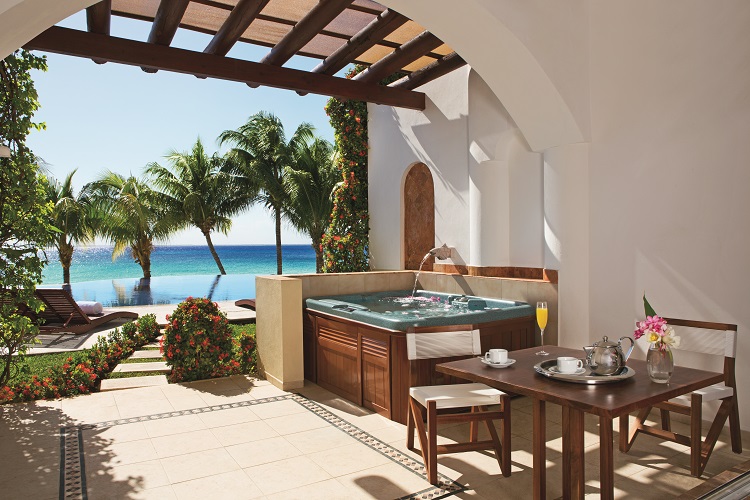 Located right on the Caribbean Sea, each suite is carefully crafted with your comfort in mind. Every room feels like an intimate secret getaway with the private beach located steps from your door. Every suite includes ultra-modern Mexican décor with Italian marble finishes, a private outdoor Whirlpool, a steam bath and therapeutic dual showers located in the spa-worthy bathroom. Craving to upgrade your room? The Presidential Suite Ocean Front Package includes three stories of space, including a private bar, terrace, and solarium with ocean views!
Dining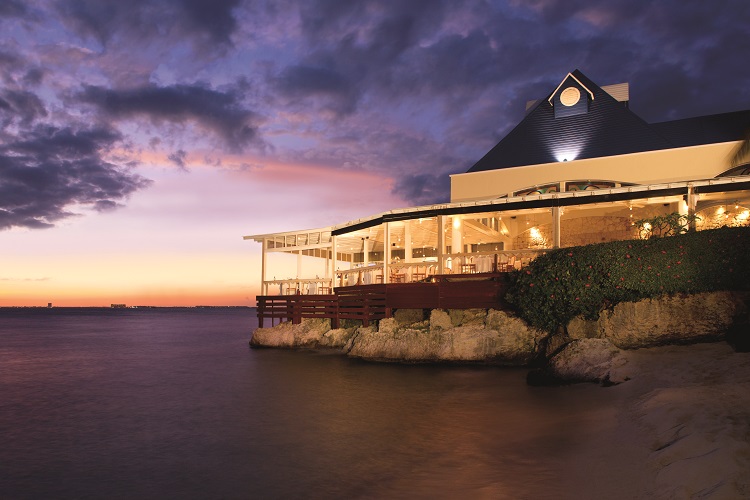 At Zoëtry Villa Rolandi Isla Mujeres Cancun, you'll be in paradise (mostly because their Gourmet meals and top-shelf spirits are available 24 hours a day!). If you opt for Endless Privileges®, even romantic dinners in your suite are included. The resort specializes in your peace-of-mind, so even their highest-quality menus are full of organic local ingredients. Dine at two different walk-in restaurants, Casa Rolandi and Le Métissage, and order room service when you want ultimate privacy for any meal of the day. The resort also offers a Sip, Savor & See experience that includes other local resorts and restaurants to try! Who's up for adventure?
Weddings & Romance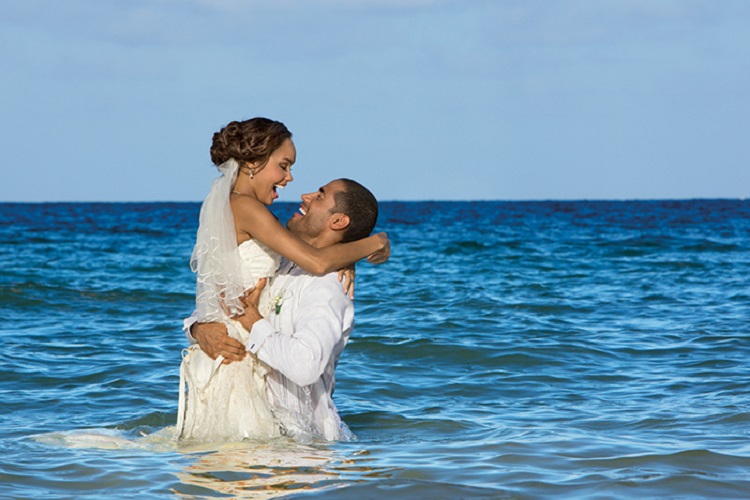 Here at Zoëtry Villa Rolandi Isla Mujeres Cancun, choosing where to celebrate on the resort is the hardest part! Whether you choose to tie-the-knot on the pier, under a beach gazebo, or in a secluded beachfront garden, you're sure to make memories that will last a lifetime. Take advantage of the resort's wedding packages to truly let your wedding worries float far, far away. The resort's spa amenities are open for indulgences all week long, so be sure to treat yourself to a relaxing couple's massage, sea mud wraps, and hydrotherapy. Relaxation is at your fingertips, so don't be afraid to pamper yourself!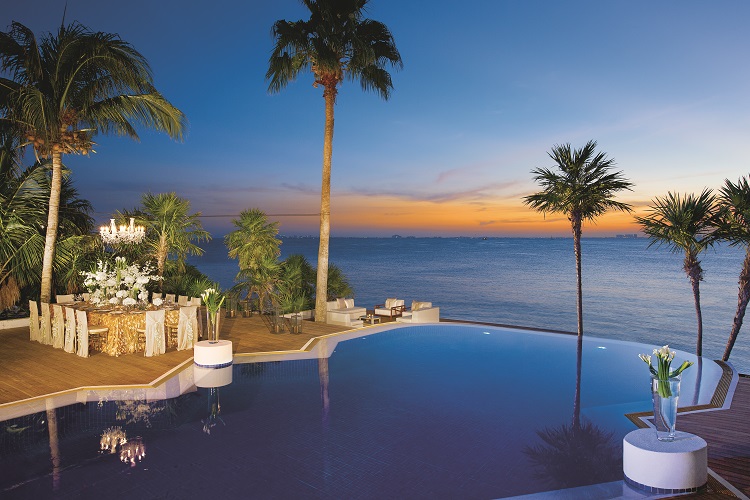 Whether you're planning a destination wedding or simply looking for your next vacation spot, this resort has got it all. What are you waiting for?
For more tips and wedding inspiration, be sure to check out our Pinterest or website!