Destination weddings at TRS Yucatan Hotel are both beautiful and unforgettable. Situated near the coast in gorgeous Riviera Maya, this luxurious all inclusive resort combines privacy with exceptional access to amenities. You'll enjoy both the benefits of staying at an exclusive resort and a larger, more comprehensive destination. Prepare for pampering every minute of every day.
For your stay at TRS Yucatan Hotel, you can expect:
Gourmet dining with authentic Mexican, Italian, French, Argentine, Asian and international cuisine
Newly renovated rooms, completed with the latest technology and beautiful views
Endless activities, such as catamarans, windsurfing and spa treatments
Personalized wedding planning to fit your nuptial needs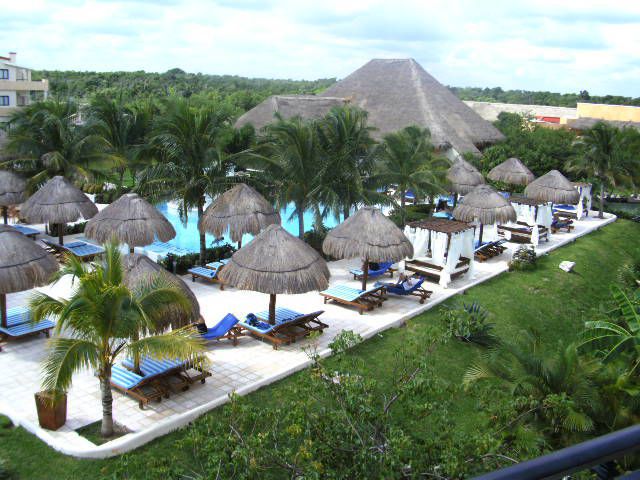 More about destinations weddings at TRS Yucatan Hotel
Activities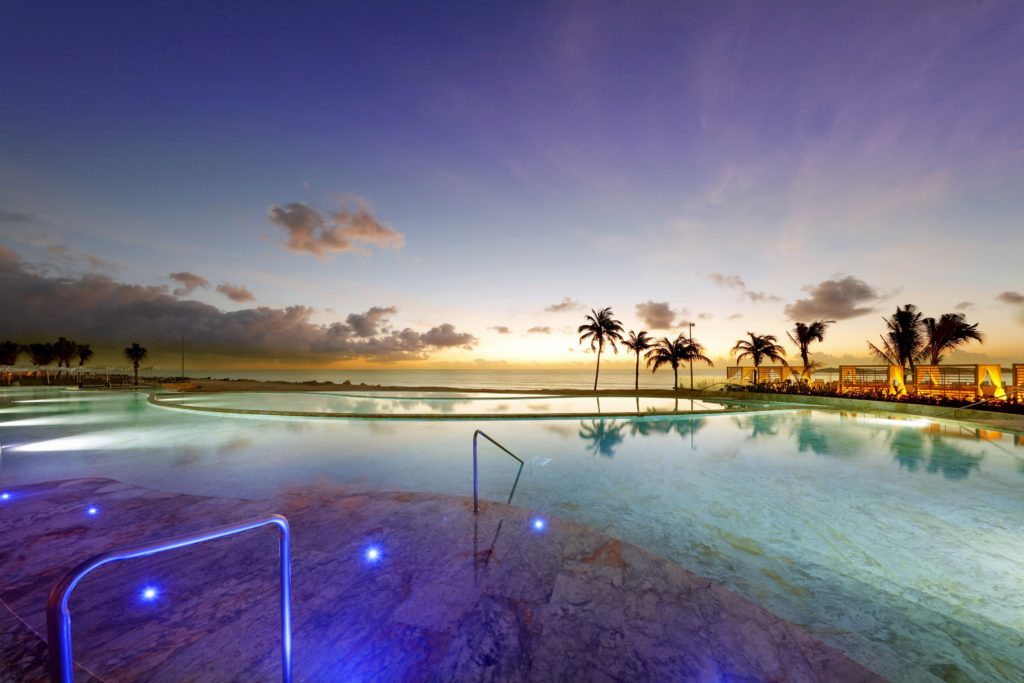 TRS Yucatan Hotel boasts a range of activities, ideal for any destination wedding or honeymoon. Volleyball, archery, soccer, and table tennis are top options at TRS Yucatan Hotel. Watersports are always in demand; favorites include snorkeling, windsurfing, and kayaking. As a nature lover, you can witness feedings at the resort's unique crocodile habitat. If you prefer live entertainment, be sure to hit up the resort's shows when the sun goes down!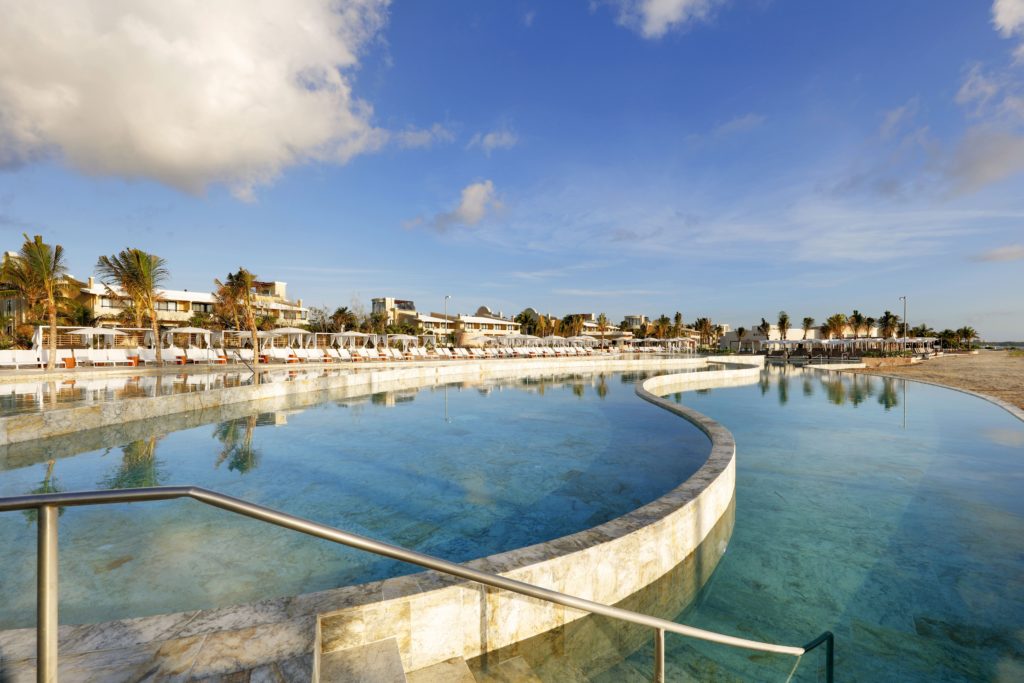 Lounging by the pool is always a perfect option. Choose your favorite sunbathing spot along one of seven freshwater and one seawater pools. You'll enjoy use of complimentary showers, umbrellas, and sunbeds.
Accommodations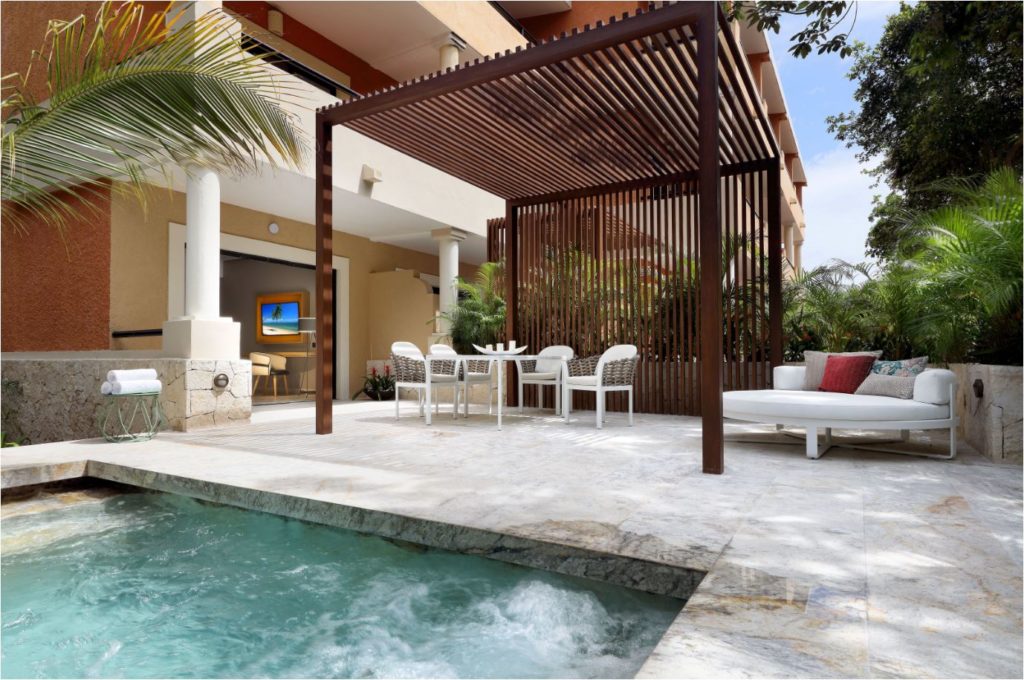 Comfort and luxury are guaranteed in all TRS Yucatan Hotel suites. Enjoy a restful night's sleep with your one-and-only on your memory foam mattress while relaxing in your comfy bathrobe and slippers. Your exclusive mini bar is stocked regularly, exactly to your liking. In the morning, enjoy a cup of coffee or tea from the Nespresso machine. Day and night, you'll enjoy a remarkable view – swoon!
---

RELATED: Featured Resort Spotlight: The Royal Suites Punta de Mita by Palladium
Bars and Restaurants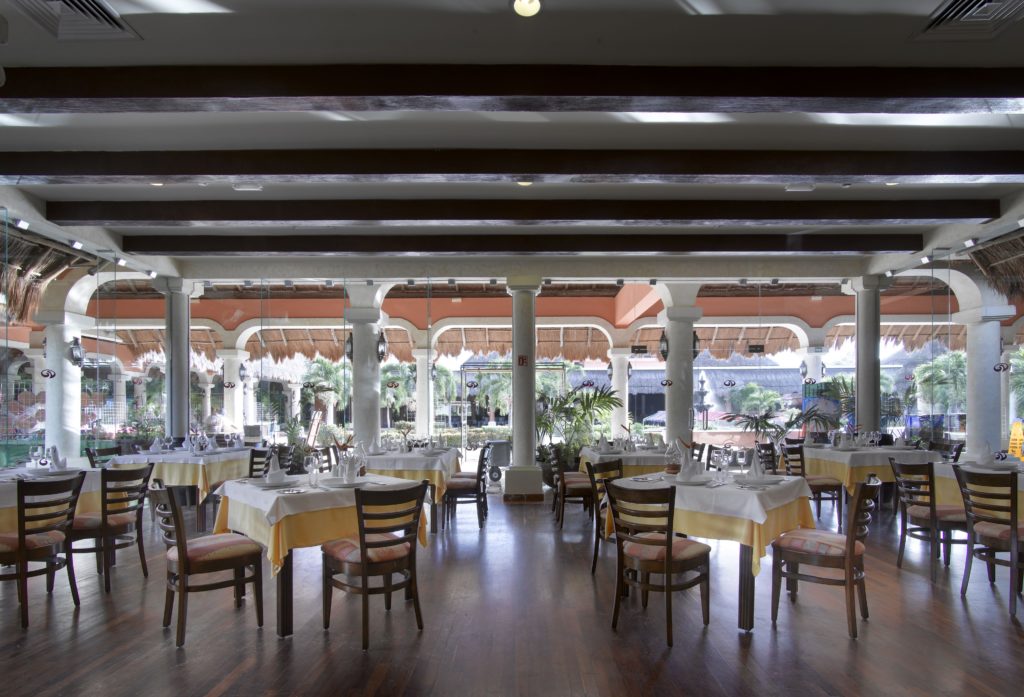 Several of TRS Yucatan Hotel's finest restaurants are exclusively available to resort guests. With over one dozen restaurants located onsite, even picky eaters can find something tasty to try. Take a culinary adventure through the wonders of Mexico, Brazil, and the United States! Don't worry about dietary restrictions getting in the way – TRS Yucatan Hotel provides plenty of gluten-free options while also accommodating guests with allergies.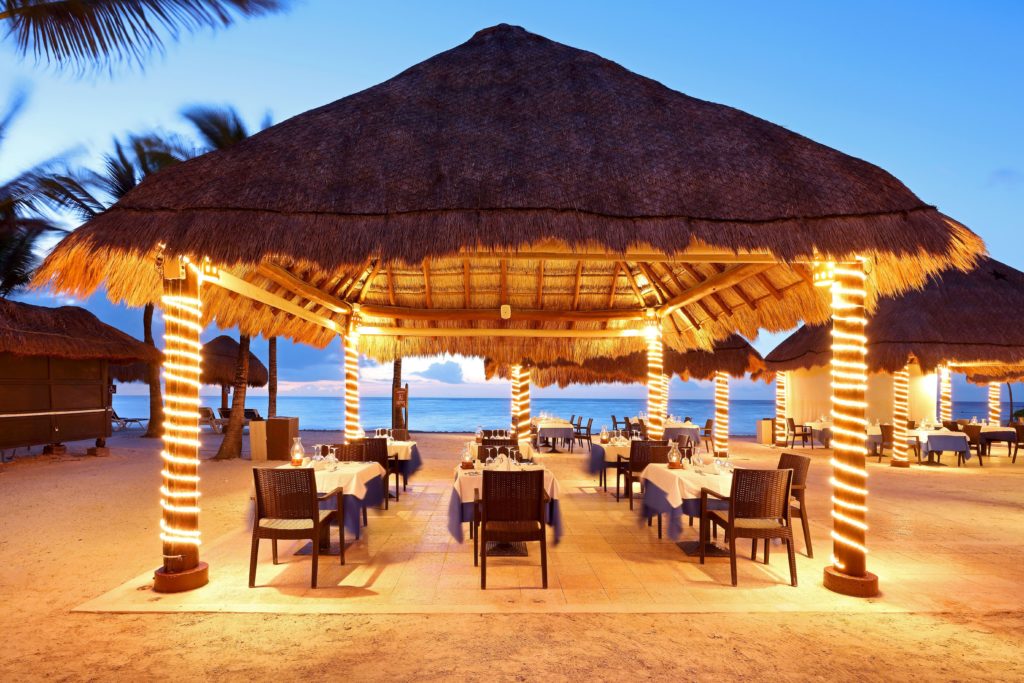 Throughout the day, stop by one of over twenty bars located conveniently throughout the resort. Knowledgeable and accommodating bartenders can craft your preferred drinks exactly to your liking. Kick back by the pool with your favorite drink in hand — and feel free to return for another when you're finished!
Weddings & Romance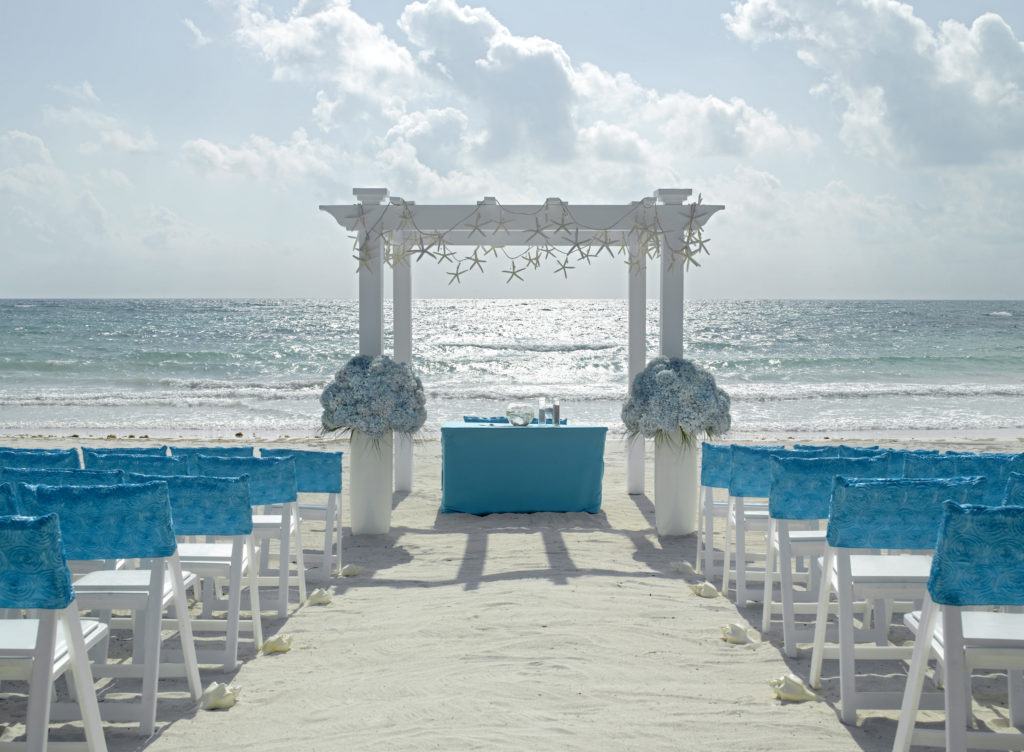 If you've always dreamed of a beach wedding in Mexico, Riviera Maya makes a beautiful backdrop to your destination wedding dream. TRS Yucatan Hotel's hand-picked wedding packages by Karen Bussen's will be sure to fit the perfect little details that make your ceremony about one thing – you! Choose from the Love Bird Package, which includes everything from complimentary floras to turn down service, to a room upgrade for the wedding couple and sparkling wine toast to celebrate – everything is included. Pamper yourselves with the Tropical Promise Package and enjoy perks like a dinner reception for 40 people, two-tired wedding cake, VIP check-in for the wedding couple, special champagne & fruit basket turn down service and much more. What's not to love?
Every day at TRS Yucatan Hotel is an adventure. Whether you're sampling Brazilian cuisine, exploring crystal clear waters in a kayak, or relaxing by the pool, you'll spend every moment making priceless memories.
Book your wedding at TRS Yucatan Hotel
Need more destination wedding inspiration? Visit our website and Pinterest!