It's long been an insider's secret that Puerto Vallarta offers some of the most beautiful white-sand beaches in Mexico. Well, the secrets out! And the exotic locale has become a popular destination wedding location for those looking to enjoy the peaceful and tranquil beauty. But, tucked away miles from the crowds of tourists lies the picturesque region of Riviera Nayarit. So, if you want a Pacific coast vacation and value privacy, you'll love The Royal Suites Punta de Mita by Palladium. Take a peek at what makes this adults-only resort a hidden gem.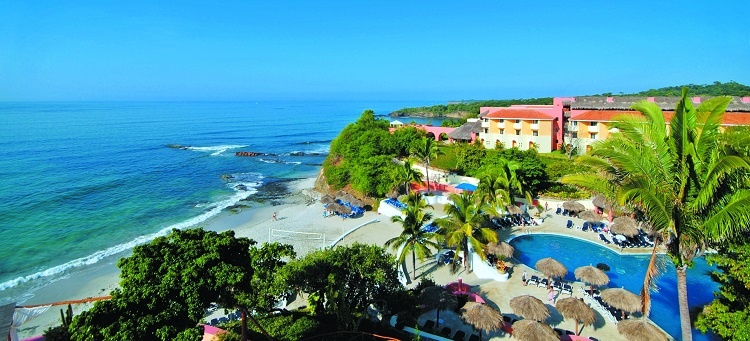 Four pools onsite means there's never a crowd. Throughout the property, you'll find a seawater pool, infinity pool, and relaxation pool; all of which offer umbrellas, sunbeds, and Balinese beds so you can choose sun or shade.
There's also the gorgeous white-sand beaches and soothing ocean waves. Dive in the crystal clear waters, practice your favorite ocean sport, or perhaps even learn to surf!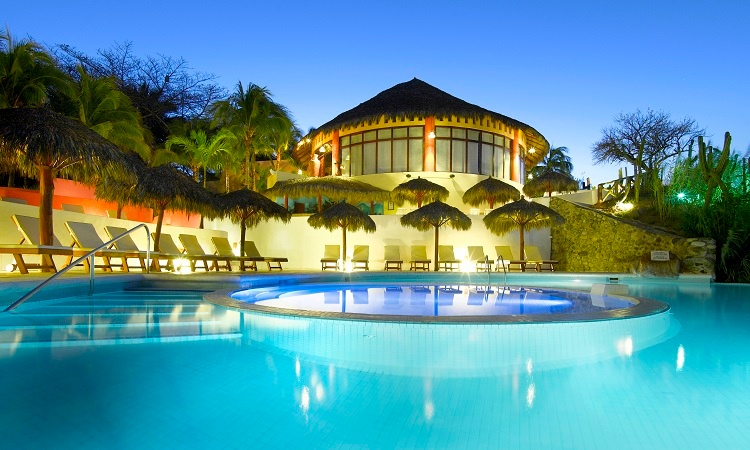 If you'd like a break from the water, the Royal Suites Punta de Mita offers dance classes, fitness classes, an onsite gym, and other active excursions where you can meet and mingle with fellow resort guests, and enjoy time with your guests.
When the sun goes down, the Palladium's Sunset Boulevard Discotheque gets started with a bumping dance party. Evening also brings live music and games in the theater. With so much to choose from, you and your guests will never get bored!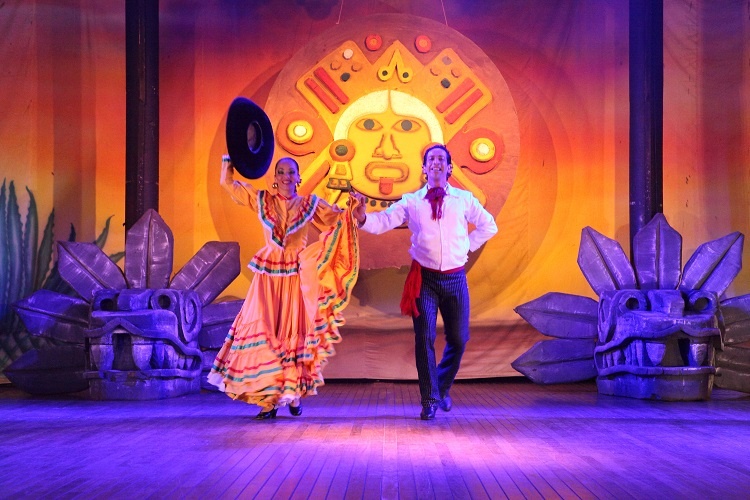 Ninety-six Royal Junior Suites and four Royal Master Suites round out the options of luxury accommodations at this resort. The best of both worlds is right at your fingertips: the privacy and personalized service of a small, VIP resort and the unlimited access to a wide array of amenities.
Choose between two double beds or one King Size bed for a restful slumber. All rooms are air conditioned and come with your own shower and Jacuzzi. With 24-hour room service and butler service at a whim, you'll have everything you need to enjoy an unmatched all-inclusive experience.
But, if you're looking to live a little more in the lap of luxury, upgrade to a Royal Master Suite, which offer the same amenities as a Royal Junior Suite, plus more space to spread out and enjoy your time in paradise. You'll also receive exclusive, VIP service, of course!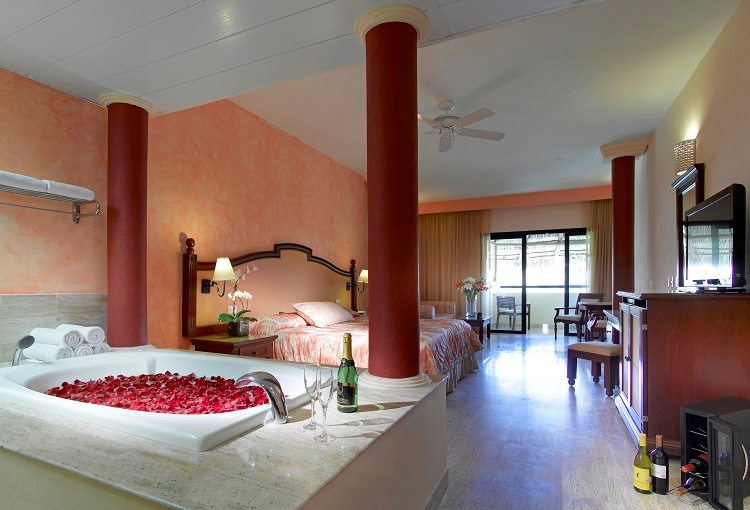 One of the best perks of an all-inclusive resort is that you don't have to wander off-property to enjoy a great meal. Choose from two buffet-style restaurants where you can sample delicious food designed to tempt your palate. You also have the option of four a la carte restaurants where you'll find Mexican, Asian and Mediterranean fare. There are seven bars onsite, including two reserved exclusively for guests.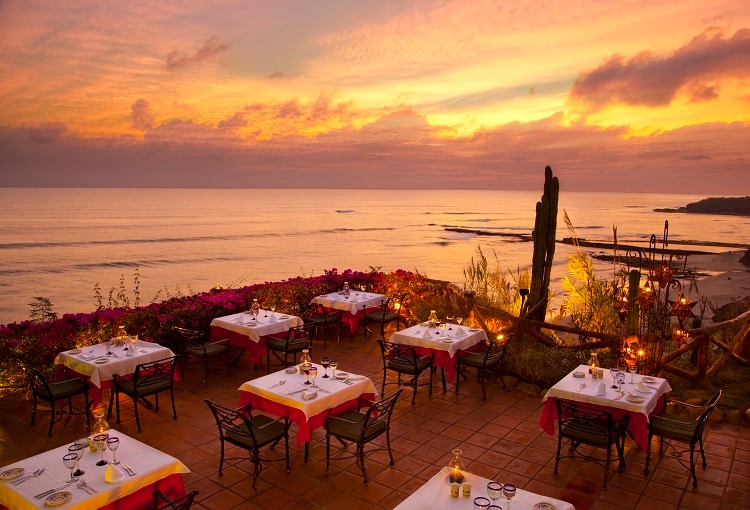 If you've always dreamed of a beach wedding, the Bay of Banderas makes a beautiful backdrop to your forever vows. With the help of Karen Bussen's customized wedding packages, you'll be sure to find the perfect design and details that fit your vision. You can rest assured your luxury destination wedding in Mexico will go off with just one hitch – your own!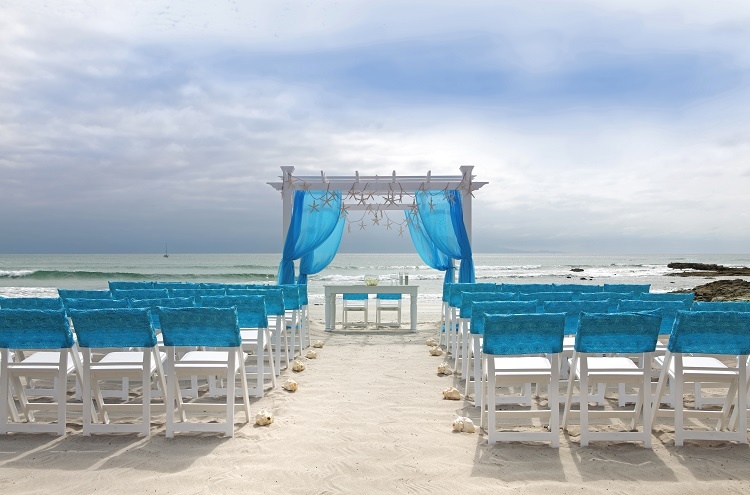 From the adults-only atmosphere to the upscale amenities and everything in between, The Royal Suites Punta de Mita by Palladium makes for an excellence option for the dream honeymoon, beach destination wedding, or romantic retreat you've been hoping for.
To get started on planning your destination wedding with us, click here!