Summer is the most popular wedding season, but so many weddings in a single season can make the festivities feel less unique or memorable. That's why we think fall is one of the most charming times of year to tie the knot, especially in a tropical locale.
In fact, fall weddings can be some of the most unforgettable celebrations for newlyweds and their guests alike. The following are the fall 2018 trends that will add that perfect touch of autumn to your destination wedding:
Fresh Fruit Decor
Bold Colored Wedding Dresses
Boozy Escort Cards
Lots of Leaves
Texture in Floras
Not-Quite Naked Cakes
Pies as Wedding Cake Substitute
In-Season Food Stations
Maroon Groom Fashion
Build Up Decor
Lots and Lots of Personalization!
Ready to start planning your fall destination wedding? Get expert advice from a Destination Wedding Specialist today >>
More about the Destination Wedding Trends of Fall 2018
Fresh Fruit Decor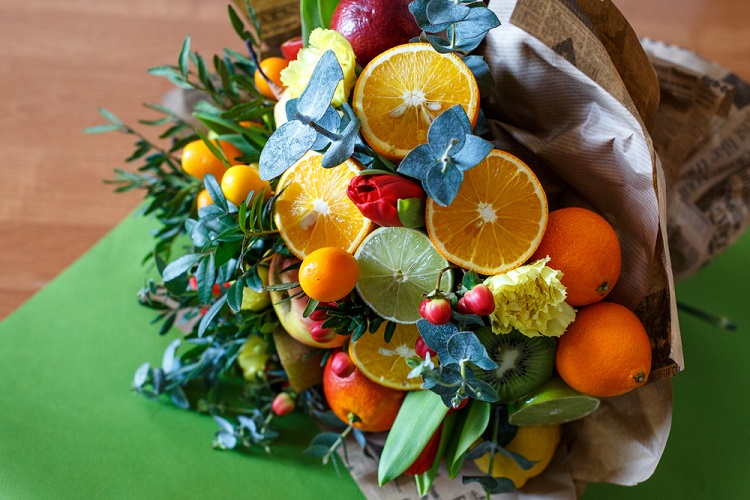 Fall offers some of the best natural decor, from brightly-colored leaves to freshly harvested fruits and vegetables. One of this year's most popular fall trends is to include a touch of fresh fall fruit, like apples or winter squash, into table decorations and other wedding decor.
Build Up Decor
Destination weddings are often more intimate than larger weddings held in your hometown. But one of the top 2018 beach wedding ideas we've found is that smaller space doesn't mean you have to make sacrifices. Choose tall decorations, centerpieces, and candles instead to fit more fall fun into a small space.
Bold Colored Wedding Dresses
Similar to the vibrant reds, yellows, and oranges associated with autumn foliage, brides are choosing bold colors for bridesmaids and other members of the wedding party. Forego spring and summer pastels and opt for deeper colors in your destination wedding attire (and decor) instead.
Boozy Escort Cards
It's your wedding day. You're in your favorite tropical locale, and it's time to party. Fill a shot glass with a tasty local booze and a small flag showing each guest's seat assignment, and instruct each person to take a shot before they find their seat (if they please). This is one of the beach wedding trends your guests are guaranteed to appreciate.
Lots of Leaves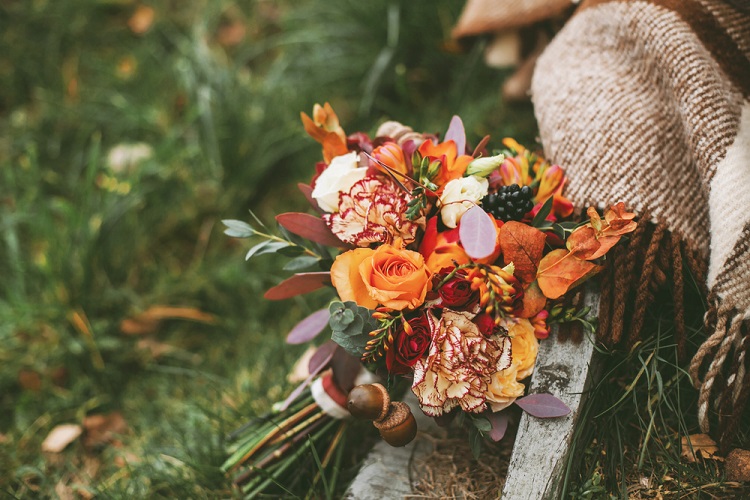 Falling leaves are one of the most iconic symbols of fall. Incorporate fall leaves (even fake ones) into the boutonniere, bouquet, hair styles, and decor to bring a touch of autumn to your destination wedding location.
---
Need more destination wedding inspiration? Visit our website & Pinterest!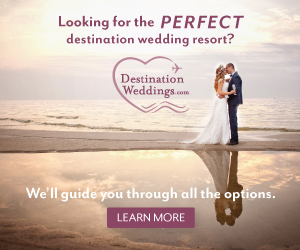 RELATED: Should You Use a Wedding Travel Agent for Your Destination Wedding?
---
A Not-Quite Naked Cake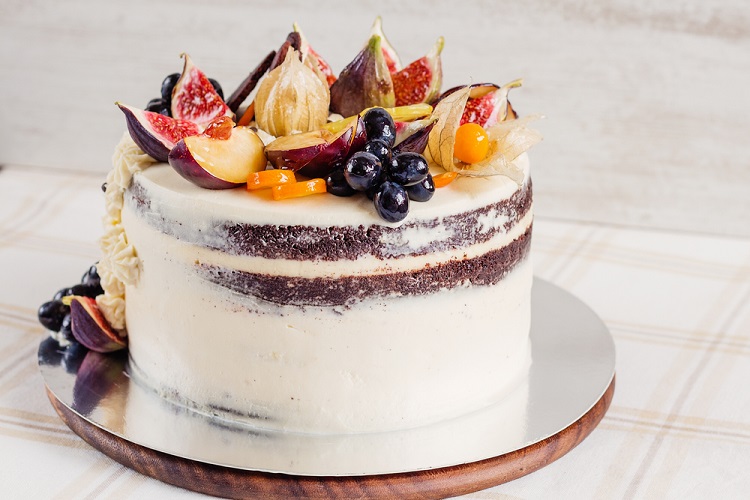 One of the hottest destination wedding trends is the not-quite naked cake, and it's one we are totally on board with. These translucent cakes have just a sheer layer of frosting along the sides, which lets the true cake layer color shine through. Decorate yours with fresh fall fruits or colorful leaves to bring the elements of autumn into your cake as well.
Choose Pie Instead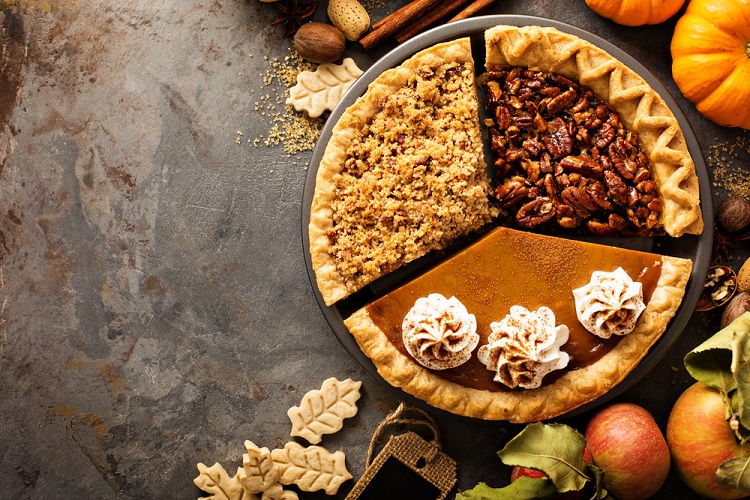 Not interested in the "naked" cake trend? Choose a delicious fall pie, like pumpkin or apple, instead. Ask your wedding planner to find a skilled pastry chef who can make a truly memorable pie for your Big Day.
Texture in Floras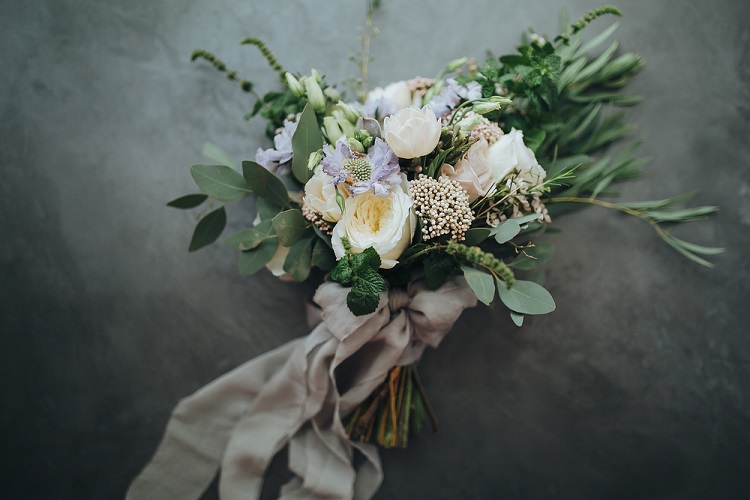 Fall is a bold season, and that means you can be a lot more daring with the textures you bring into your bouquet, flowers, and other elements of your Big Day. Textures like macramé, silk, cloth and knotted lace can add elegant fall beauty to your destination wedding decor, and it's one of the latest wedding dress trends too.
Maroon Groom Fashion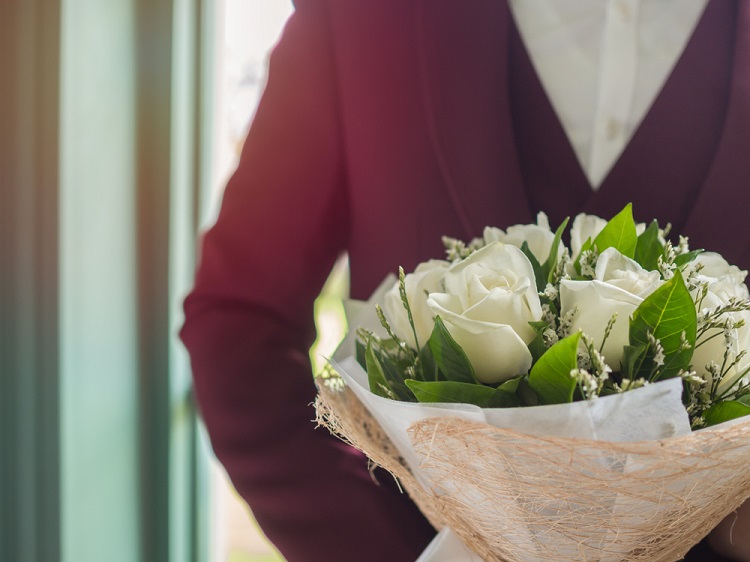 Maroon suits are a 2018 wedding style trend that is making fall fashionable. As the unofficial color of fall, maroon can add the autumn feel you're seeking to any beach destination — even if the weather feels more like summer. Bold magentas, velvet reds, and deep purples are also on trend for the fall destination weddings of 2018.
In-Season Food Stations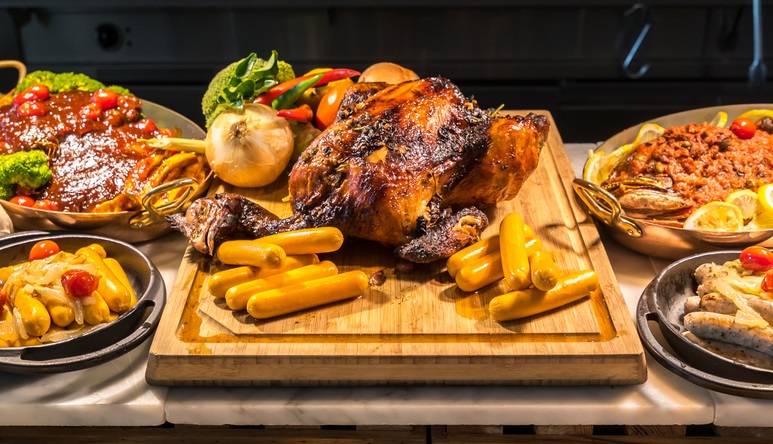 Fresh local foods are always in style, and setting up seasonal food stations is one of the newest destination trends. Offer stations where guests can create their own fall dishes, like a barbecue bar, mashed potato bar or a pumpkin donut decorating station, to incorporate fall fun and a new wedding style into your Big Day.
Lots and Lots of Personalization!
Getting married in a tropical location doesn't mean you have to sacrifice the design elements you enjoy most about fall weddings. In fact, many resorts, whether boutique or all-inclusive, offer wedding packages that be personalized to create the autumn weddings of your dreams.
Let's recap the Destination Wedding Trends of Fall 2018
Whether you're hosting a destination wedding in tropical St. Lucia or moody Costa Rica, there's no wrong way to incorporate this special season into your special day!