We are pleased to introduce this guest blog by MyCubanStore.com.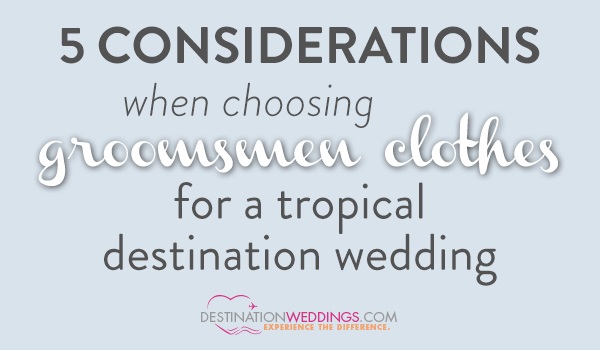 For couples planning a destination or beach wedding it's an opportunity to embrace the beautiful tropical settings. Weddings in tropical locales also require special attire for the groom and groomsmen. A traditional mens suit may be elegant but not comfortable or appropriate for a beach wedding. On the other hand, plain looking shirts may bring down the mood of an elegant and sophisticated destination wedding.
The following five elements should be considered when selecting the groom and groomsmen attire for your wedding:
Elegance: Incorporate elaborate designed shirts such as Mexican beach wedding shirts or quality linen suits. Consider French cuffs, linen shirts and elegant cufflinks. Capture the tropics with handmade boutonniere of local flowers. Accessorize with tropical panama hats. Wear elegant shoes with monk straps and accents.
Comfort: Besides the trend towards fitted or slim fit styles with manmade fabrics, a lighter loose version is advised for the beach weddings. It's also recommended to wear linen, cotton or any other natural fabric is better suited for the hot climate and tropical weather. A light-colored, longsleeve linen shirt with strong character, such as the Mexican weddings shirts, are our top choice.
Practicality: Destination weddings are often held at resorts and secluded destinations and the groom or groomsmen clothes should take these factors into consideration. Linen shirts and pants do require ironing and after a long trip in a bag, these clothes are not ready to be worn the next day. It is wise to arrange professional ironing services prior to arriving to your destination. A tropical wedding shirt can be worn long sleeve in the ceremony and later roll back the sleeve for a more comfortable reception and party. Choosing these shirts for your groomsmen are very popular since they are shirts they can wear again.
Beauty: Earth tones, light, and pastel colors are good choices for destination wedding attire. Coordinating your color scheme and the groomsman clothing is essential. Add some of the tropics to your party with light blues, turquoises, lavender, ivories, and white.
Uniqueness: The clothes for the groom and groomsmen should celebrate the decision of having a destination or beach wedding. Their attire should be unique and represent the tropical settings, colors, and textures. Be aware of cultural customs and local preferences for weddings and receptions. Create custom feel with handmade accessories, incorporating local resources and textures.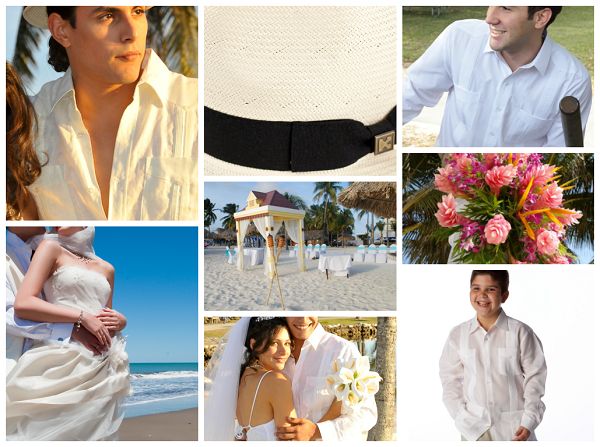 MyCubanStore.com is a manufacturer and retailer of Mexican wedding shirts, Linen shirts, linen pants, guayabera shirts and other tropical attire. Offering a no hassle return policy and over 10 years of experience servicing the destination wedding industry.