Gone are the days where the standard solid color bridesmaid dress was your only option! Whether you want your maids to rock mix-and-match dresses, an ombre color palette or bold and beautiful patterns, there are so many ways to add your own individual panache to your wedding party's look. Get inspired and delve into these five emerging trends. Whichever, you choose; you and your girls are bound to look fabulous!
1. Glitz – Lights, camera bling! This trend is all about sparkle and pizazz. Your girls will be glowing (a little less than you, of course!) and your photos will be stunning. Although gold and silver are popular color choices for this style, you can still be adventurous and add a pop of color if you'd like!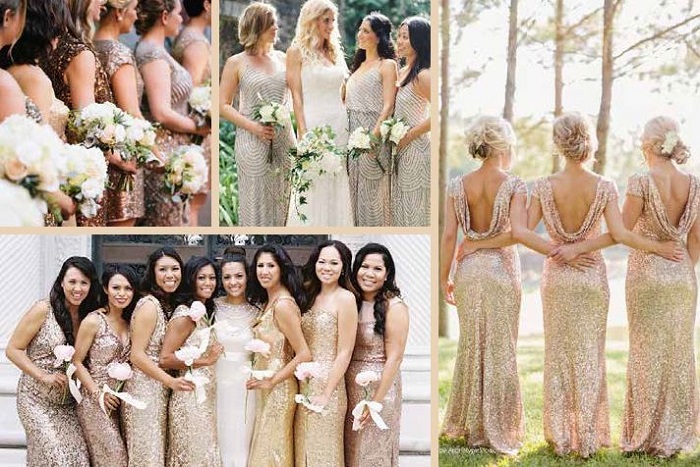 2. Grecian – Delicate, ethereal and gorgeous, Grecian bridesmaid dresses are all the rage right now. The best part? They come in all different styles! One maid could choose a one shoulder neckline while the others choose strapless; whichever they prefer!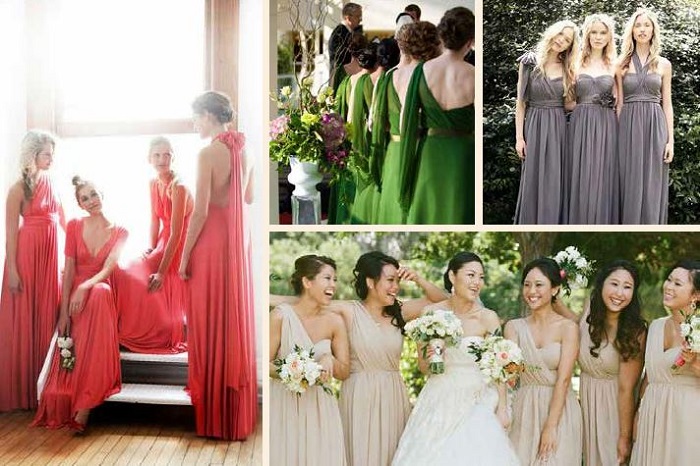 3. Mix & Match – This trend allows each bridesmaid to not only choose their own style, but also their own fabric and silhouette! This way, they can wear what's most flattering for their shape, and everyone will look fabulous!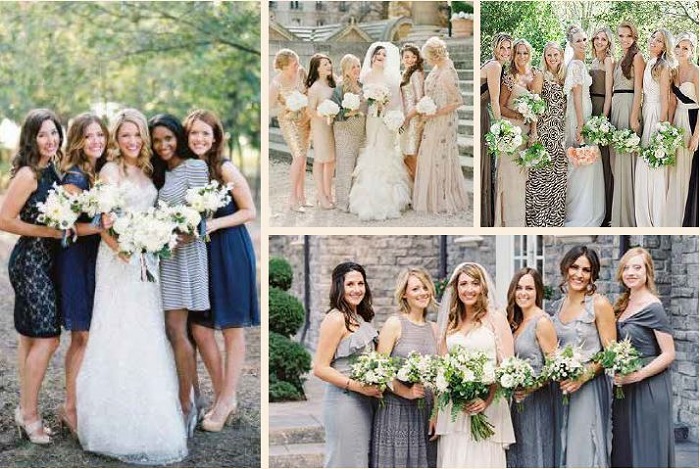 4. Ombre – Choosing a general color family and allowing each girl to wear a different shade within that family is a way to add personalization to each maid's look. This trend is rapidly growing due to the beautiful photos that emerge from it!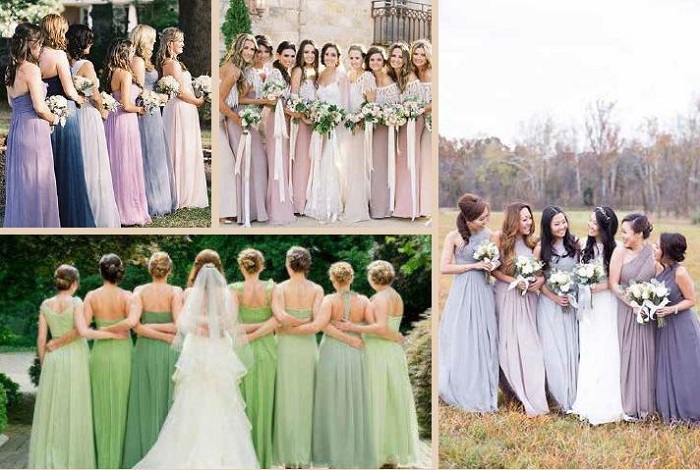 5. Patterned – Bold patterns are making their way into bridal parties, and they look fabulous! Whether it be floral, stripes or polka dots, the unexpected dresses are (almost) stealing the show on the big day.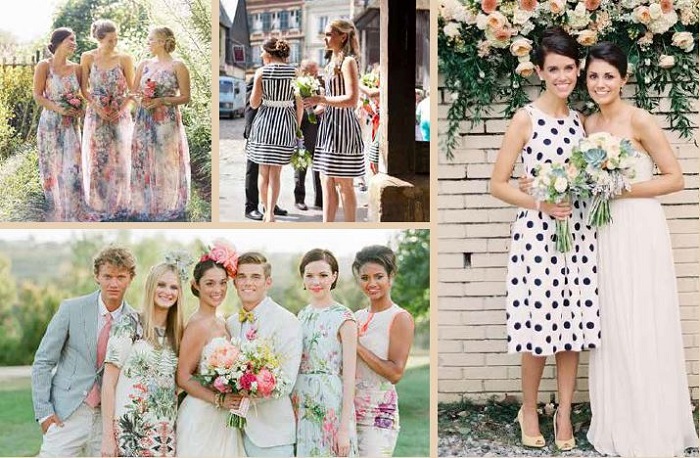 All of these emerging trends allow your girls to really choose what best fits their taste. That means no more poofy dresses hiding in the closet for years to come! With each bridesmaid able to choose their own style and price point, their dresses are sure to be worn again. For more inspiration, browse through our digital magazine, Get Married Away!