Ready for a little beach wedding dress inspiration? Pinning down the perfect destination wedding dress can be an adventure in itself. For this once-in-a-lifetime moment, you want something that is flattering, evokes your personal style and is practical from a wedding away. Not exactly an easy feat, right? Enter: Fashion Week! New collections and trends have hit the runways and bridal shops are now packed with plenty of ooh-la-la details for every destination bride to crave. Which of these fresh finds will you say "I do" to?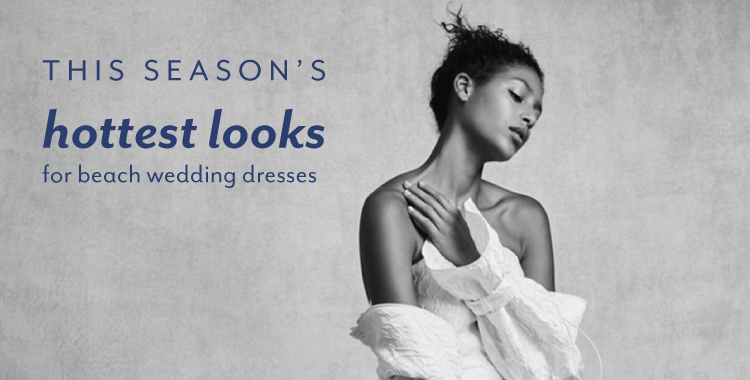 Gain more beach wedding dress inspiration below!
Midi Length Destination Wedding Dresses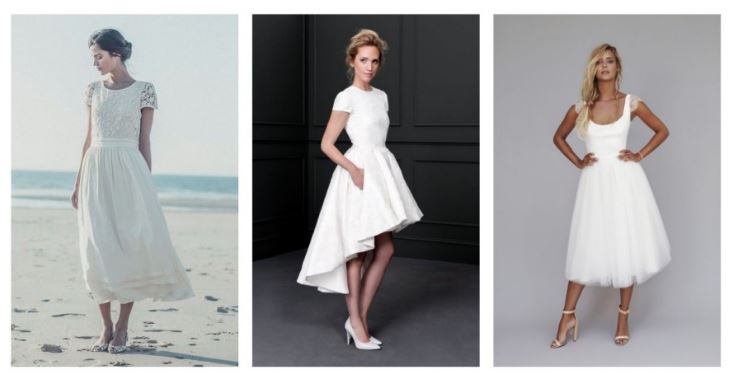 Midi length dresses, which hit mid-calf, are both chic and sassy, and happen to be perfect for a destination wedding in the sand. This slightly shorter style has all the wow factor of a ball gown. But, with no fabric touching the sand, it's easier to walk down the aisle in. Bonus perk: it's perfectly packable!
Blush Toned Destination Wedding Dresses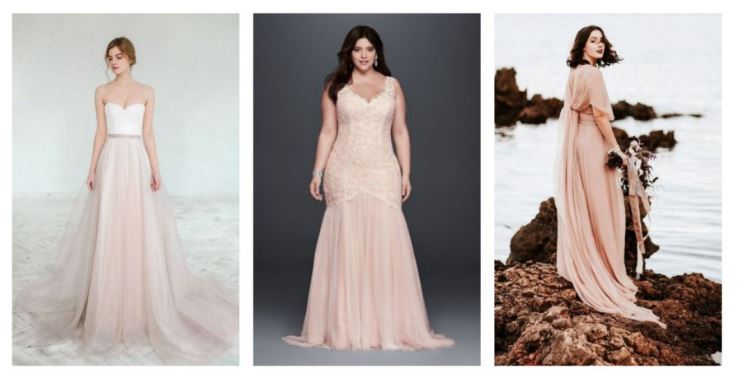 It's official: a new hue is ready to make its mark on bridal fashion. Blush shades are everywhere this season, which is great news for ladies looking for an alternative to the ever-true white or ivory. Plus, rosy hues won't show sand and smudges during your beach ceremony. Best of all, blush just happens to pop beautifully against tropical backdrops.
Lace Sleeved Destination Wedding Dresses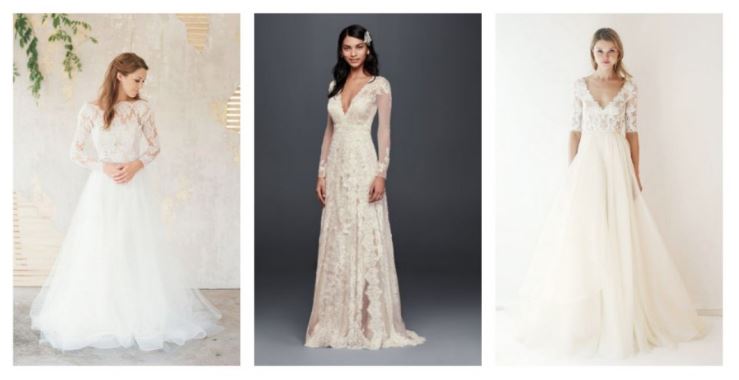 What do you do if you want the demure, classy look of sleeves, but don't want to swelter during your outdoor ceremony? This year's Bridal Fashion Week has the answer to your dress conundrum. Lace sleeves are the ultimate in elegance, but they allow beachy breezes to sooth your skin, too. Talk about a win-win!
Caped Destination Wedding Dresses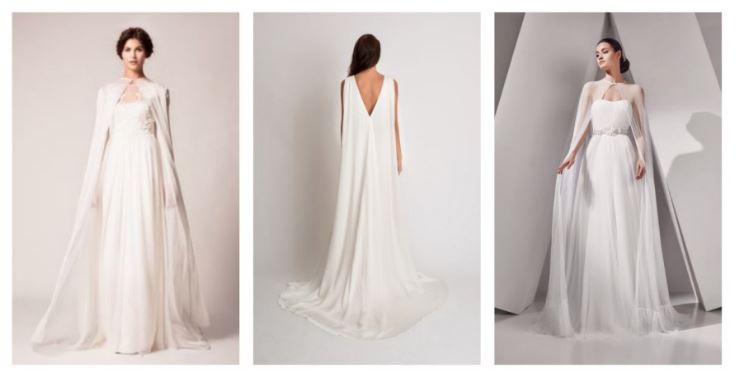 Not just for superheroes anymore, capes are having a big moment right now and wedding dresses are no exception. Opting for a cape (rather than a veil) can provide a similar look while leaving your tresses loose and carefree. Look for a wedding capes in tulle, lace and other sheer fabrics to drape over sheath dresses. This makes for a glam destination wedding look.
Plunging Back Destination Wedding Dresses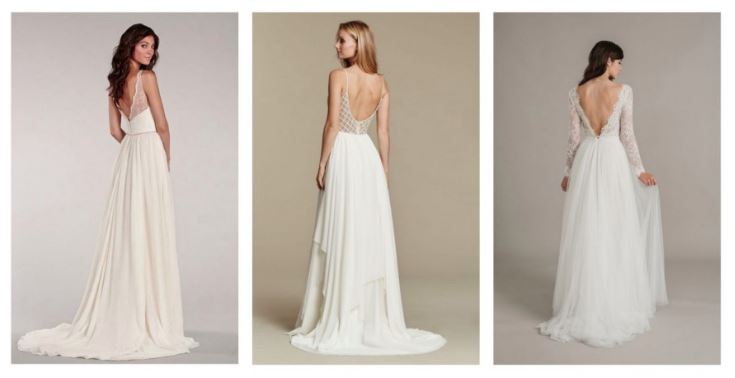 Too often, wedding dresses are stunning in the front but lackluster in the back. It's a missed opportunity, since your back will likely face your guests during the ceremony. This year's trend of low-cut or cut-out backs is equal parts sexy and elegant. Plus, a bare back evokes the beach vibes that destination brides crave.
Ready to take the plunge? We're hoping this season's beach wedding dress inspiration can help you on your quest to find your perfect look!
Not sure how to travel on a plane with a wedding dress? Click here!
Check our our website, Pinterest and latest edition of Get Married Away for more beach wedding dress inspiration!