We're thrilled to introduce you to the all-new (and improved!) DestinationWeddings.com.
Our bright and shiny makeover fills our pages with even more inspiration for you to explore. From planning tips and industry trends to our happy couples' real weddings, you're sure to find everything you need for your dream romantic getaway.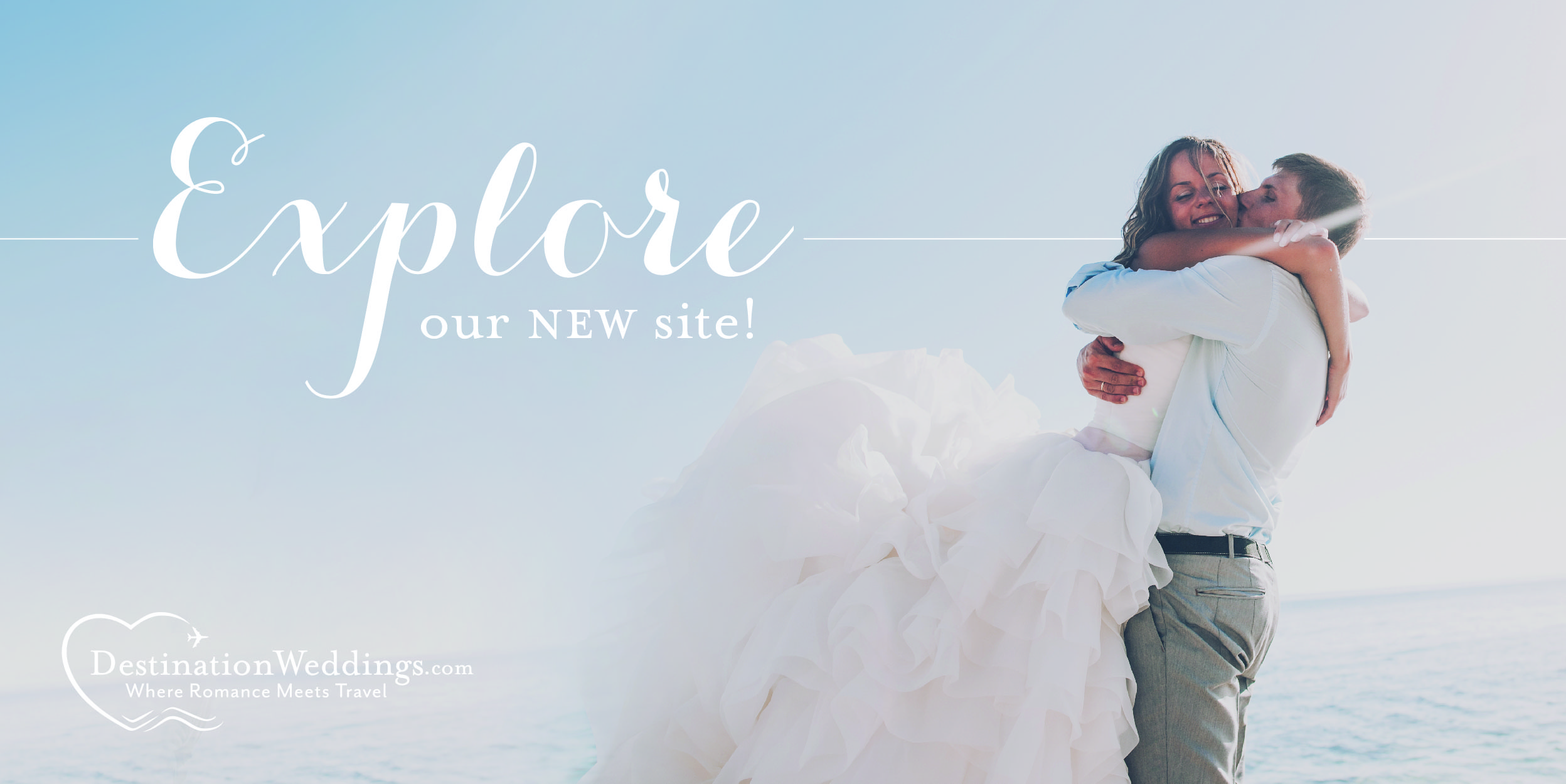 Although we're excited to have a fresh look, it's important to note that we pay close attention to our loyal couples' needs and feedback. With that in mind, we're still the same DestinationWeddings.com at heart – meaning your #1 go-to site for planning romantic celebrations, paired with award-winning services and expertise.
That aside, we're thrilled to bring you a completely redesigned experience, which we hope you'll enjoy while planning your next escape to paradise!
Dive in…
Not only do we have a brand new look, but we've also revamped many pages to allow for an even better planning experience. It's never been easier to choose a resort based on your vision. Check out our first ever resort finder to narrow down your choices and envision your celebration right where you want it to be. Our Resorts to Match Your Preferences categories bring you the best hotels from our Preferred Partner Collection, making it simple to discover what property speaks to you!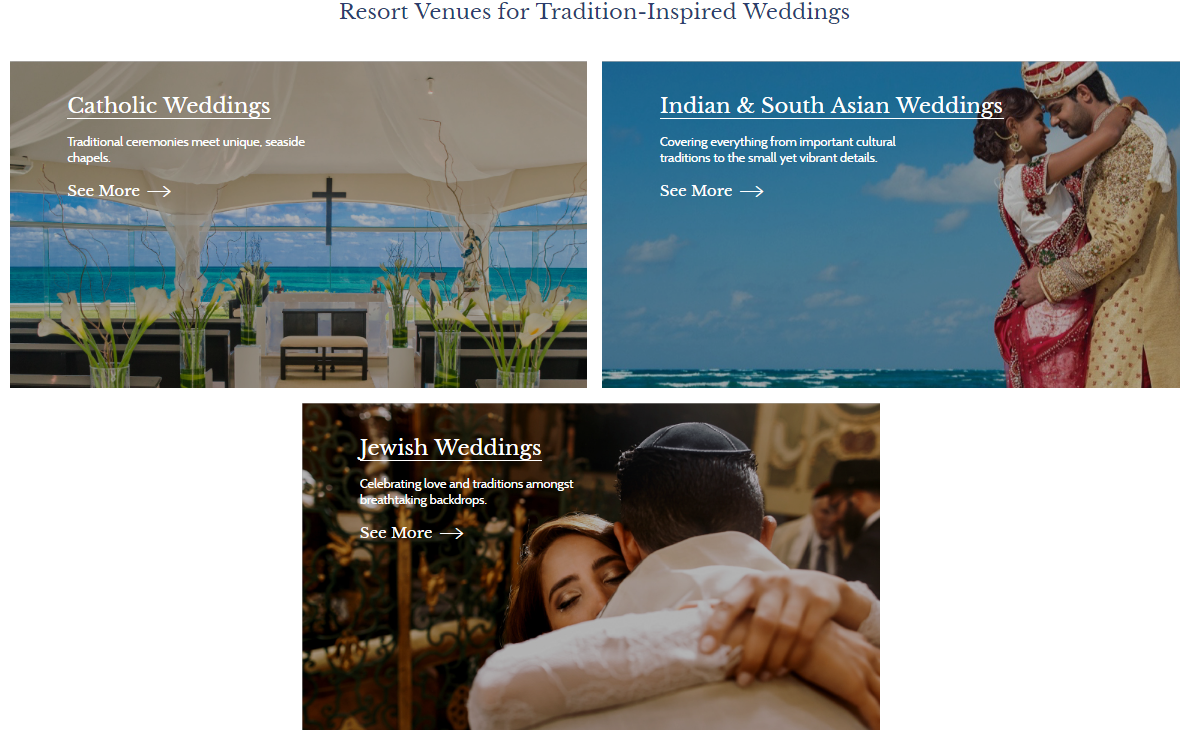 Get inspired…
With more real wedding inspiration than ever before, you're sure to find the right combination of advice, tips, trends and décor ideas to make your dream celebration come to life. Our new 'All Things Real Weddings' page brings our happy couples to you, where you can explore their big days (and get started on yours!) From their testimonials and advice on the blog, to inspiring imagery in our photo galleries and digital magazines, no detail is spared. Don't forget to check out our real wedding videos, too!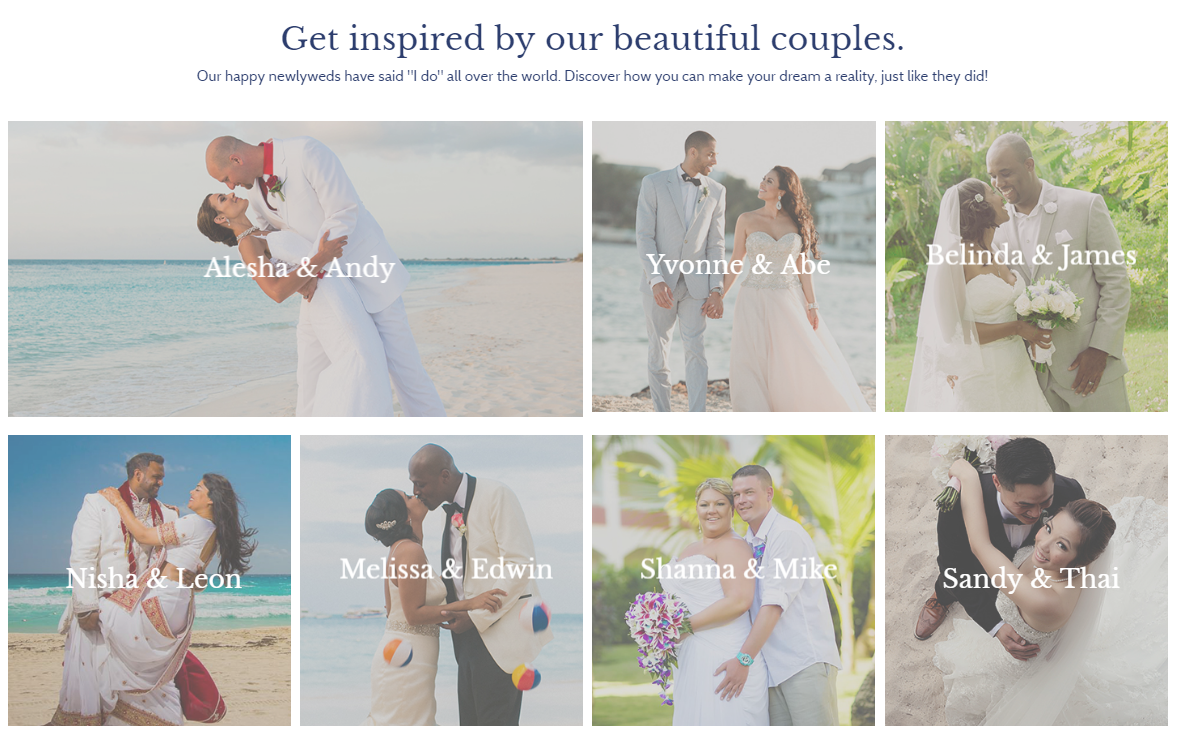 Start planning…
Ready to get started? Follow our simple (and fun!) step-by step guide, which will bring you through the planning process of working with us. Meet our Certified Destination Wedding Specialists, who have the knowledge and expertise of organizing nearly 25,000 celebrations. Still want more reasons to work with us? Stop by our Press & Awards Center and see why we're the best in the business.
If you're already working with one of our Specialists, don't worry! Your profile has been saved in our system, so you won't lose anything you previously submitted.
So, what are you waiting for? START EXPLORING! (and let us know what you think!)
From all of us at DesinationWeddings.com, Happy Travels!