If planning your destination wedding in Punta Cana, you're already ahead of the game. It's a progressive location with plenty to offer those who dream of Dominican Republic beach weddings. Plus, weddings at Occidental Punta Cana is perfect for any couple looking to have their wedding visions come to life! The hotel sits alongside Playa El Cortesito, one of the most beautiful beaches you'll find in the DR!
Get ready to have your fair share of:
Endless food and drinks
Spa treatments
Sports
Entertainment for all ages
All inclusive advantages
Learn More About Having Your Wedding at Occidental Punta Cana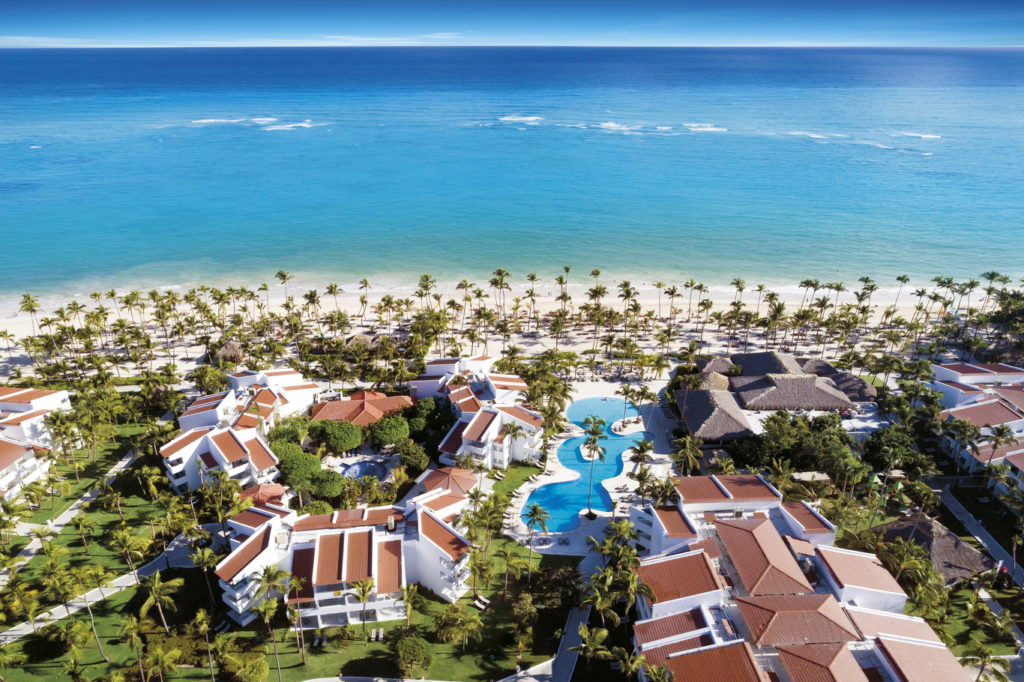 Activities & Amenities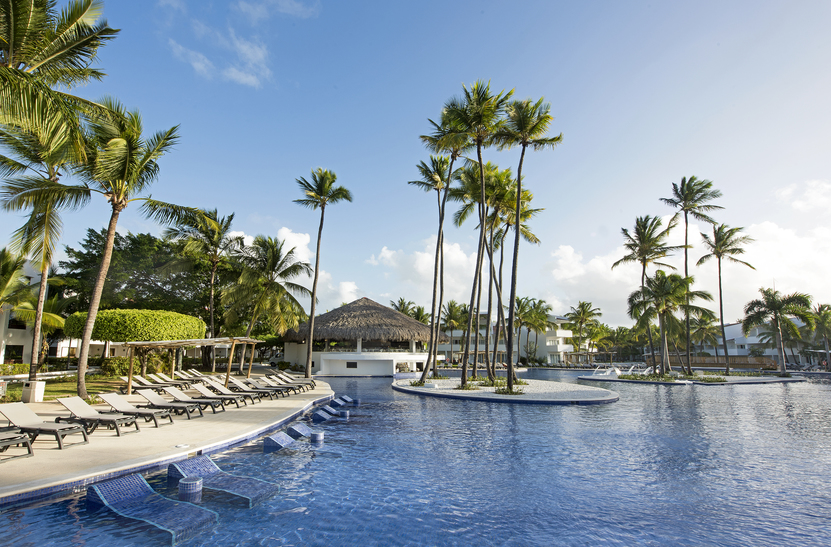 You'll be living it up long before and well beyond the day you say "I do". Besides destination wedding packages, Occidental Punta Cana has more amenities than you can take in on one trip. Start with a morning workout at their modernized fitness center. Or take a run by the ocean. Burn calories while up close and personal with sea life when you scuba dive. When you're done, indulge in relaxation and pampering at the spa. If you can't get enough of the beach, have your massage there. Finally, end the night with a live show!
Other perks you can look forward to:
WiFi
Carry out lunches
Room service
Souvenir store
Babysitting service
Laundry Service
Accommodations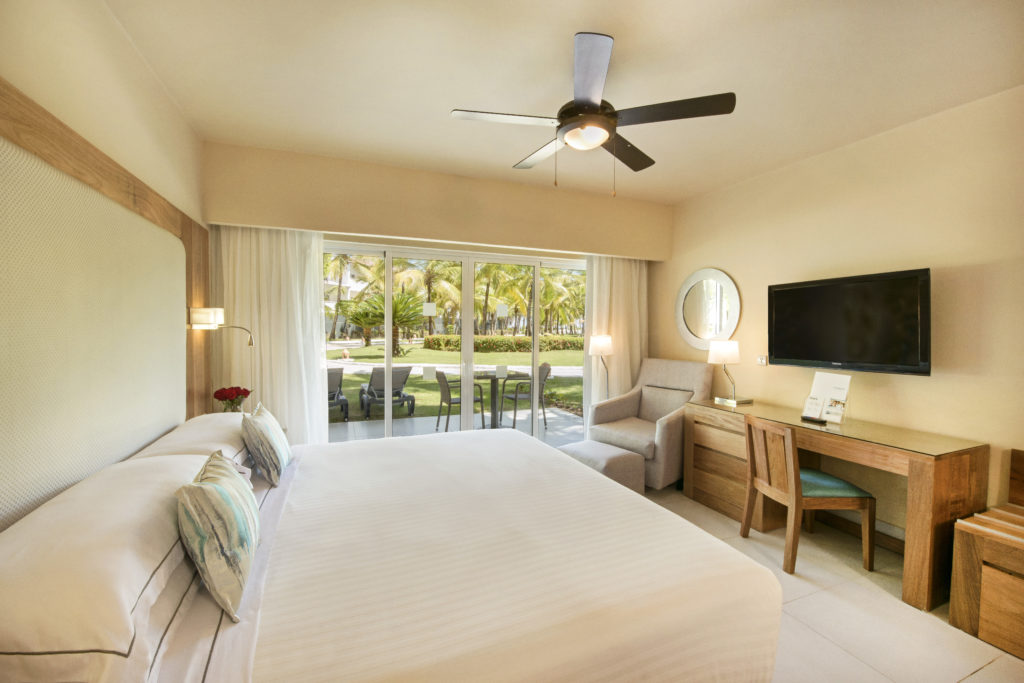 The hotel has been renovated from top to bottom. Yes, that includes all 860 of their rooms and suites. Choose from seven different suite level. Options start at Superior with nothing basic about it. Or the Ocean Front rooms and suites allow you to capture vivid memories while never missing a moment of the beach. Each room has chic appeal, but the most important amenities of all fall under the all inclusive program. With it you'll enjoy:
Meals at breakfast, lunch, and dinner
Unlimited Beverages
Complimentary Access and free drinks at Magú club
Kids club (Ages 4-12)
Water activities
Gym
Room Mini Bar
Room safety deposit box
Currency Exchange
---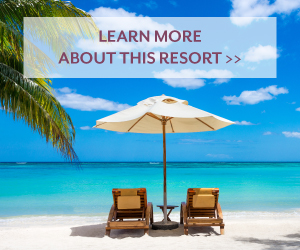 RELATED: Heather & Brian's Destination Wedding in Punta Cana
---
Bars & Restaurants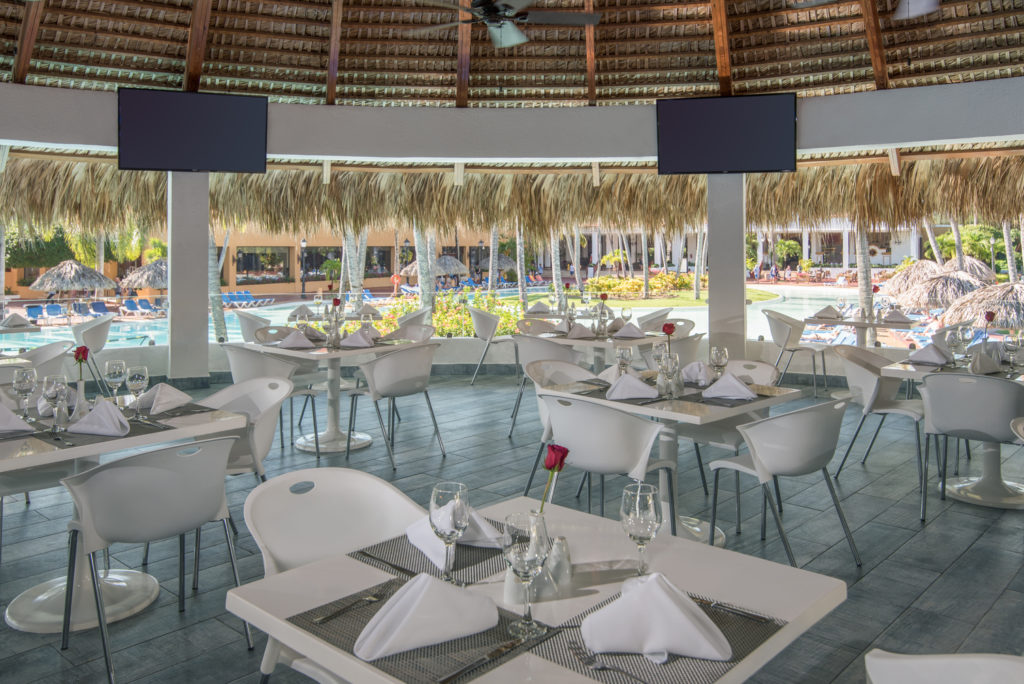 Occidental Punta Cana doesn't short change you on food or drinks. The 20 restaurants and 10 bars give an undeniable variety of reception choices for your destination wedding in Punta Cana. Two buffets, seven specialty restaurants, and two snack bars include selections to pleasure the international cravings of your palette. Chow down on Asian, Italian, or Mexican delicacies, to name a few. Choices also accommodate food with an ocean view or beachside drinks.
Weddings at Occidental Punta Cana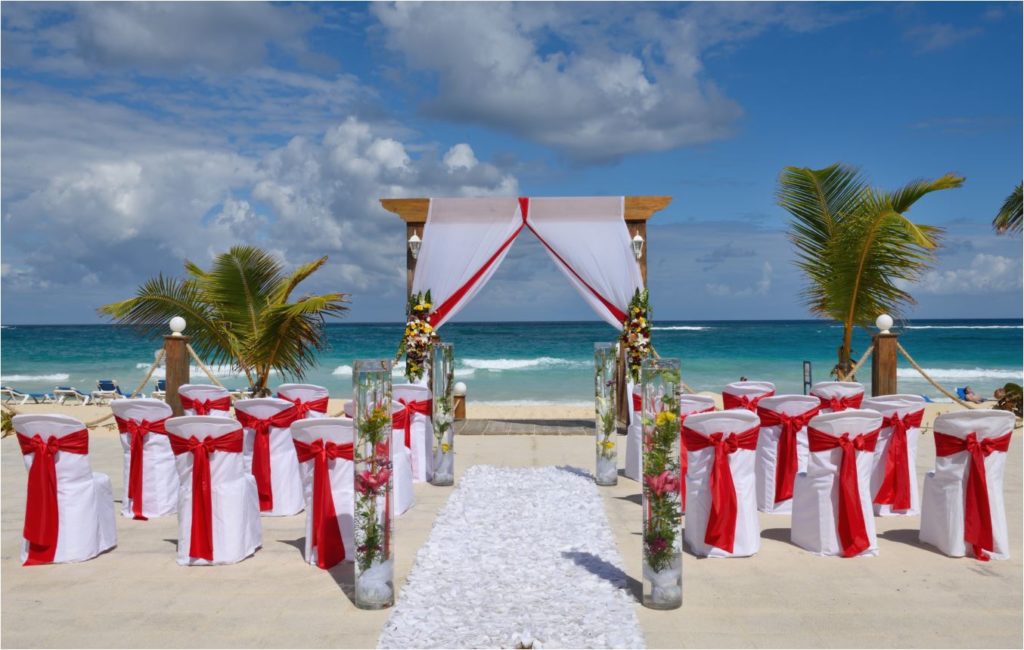 Weddings at Occidental Punta Cana are some of the most romantic experiences. It's one of the things this hotel does best. Destination wedding packages give freedom to create your big day how you always imagined. Let the beautiful beach scenery of Playa El Cortesito be your natural wedding decor. Hotel planners can take care of the intricate details like music and pictures with salsa bands and photography sessions.
Let's recap: getting married at Occidental Punta Cana
Occidental Punta Cana is jam packed with food, sand, and fun. Whether booking your Punta Cana wedding packages or getting much needed R&R, this is the place to have it all. Don't get overwhelmed by information overload as you prepare for your trip. Just anticipate a destination that's nothing short of amazing. Happy travels and wedding planning!
For more destination wedding inspiration, check out our website and Pinterest!