When you picture a Caribbean wedding, you probably imagine bright sunshine, swaying palm trees and coconuts dotting the horizon of the beach. If this describes what you have always wanted, then you need to head to Punta Cana in the Dominican Republic. Better known to the locals as La Costa del Coco — or the Coconut Coast — Punta Cana is known for its near perfect weather, its stunning beaches and its luxurious resorts. The turquoise waters collapse onto white sand beaches at this tip of the island where the Atlantic Ocean and the Caribbean Sea meet, while swaying palm trees define the shoreline. Nestled in the heart of this beautiful land is Dreams Palm Beach Punta Cana, an all-inclusive resort that specializes in unlimited luxury.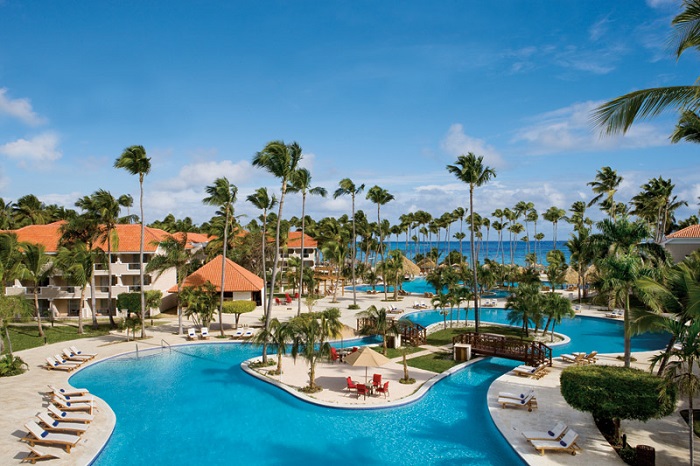 Once you've made it to your wedding destination, you will want to put the stress of planning behind you. At Dreams Palm Beach Punta Cana, you will truly be able to escape your normal life and immerse yourself in romance and tranquility. The resort accommodations emphasize privacy and peacefulness, and you wouldn't believe the luxury that you will find within the honeymoon suite. And if we're all being honest, we know that's what is really important to newlywed couples. Everyone at Dreams Palm Beach enjoys a serene private terrace or balcony that allows them to absorb the incredible views of Punta Cana from the comfort of their own space.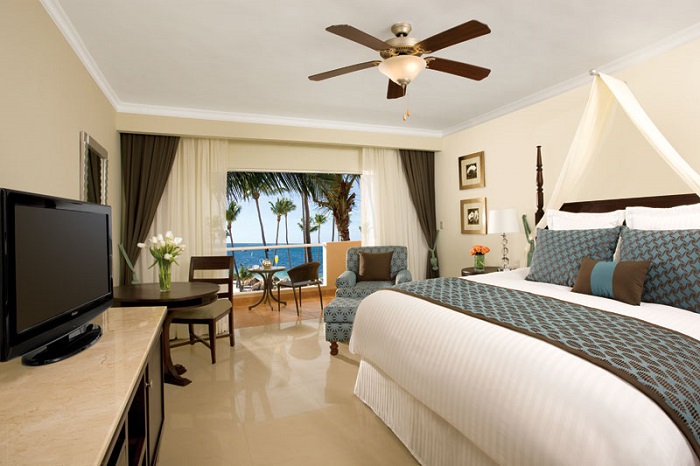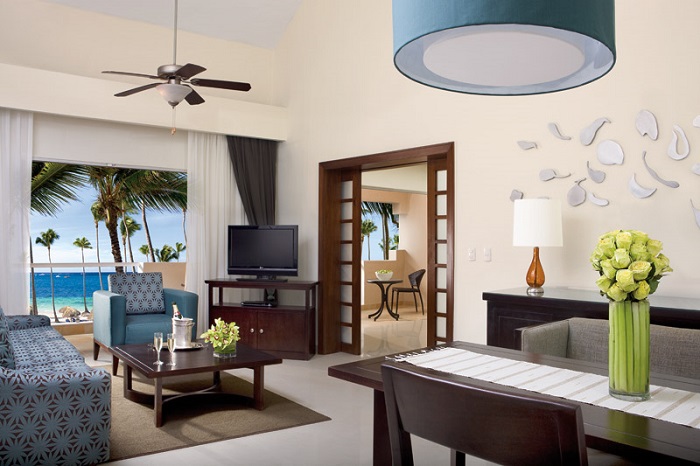 While your destination wedding will be filled with exciting events and romantic getaways, there's also plenty of possibility for adventure on this gorgeous island. Punta Cana is known for its wind-surfing and kayaking opportunities, and any guest at Dreams Palm Beach can experience these thrilling activities. If the guys need a day dedicated to the bachelors, they can book a round at the professional golf course. If you need a day of luxe pampering with your best girls, then spend the morning soaking up the sun poolside or being treated to one of your favorite spa treatments. Once nightfall hits, you can head to the resort night club and dance away your last hours as a single woman.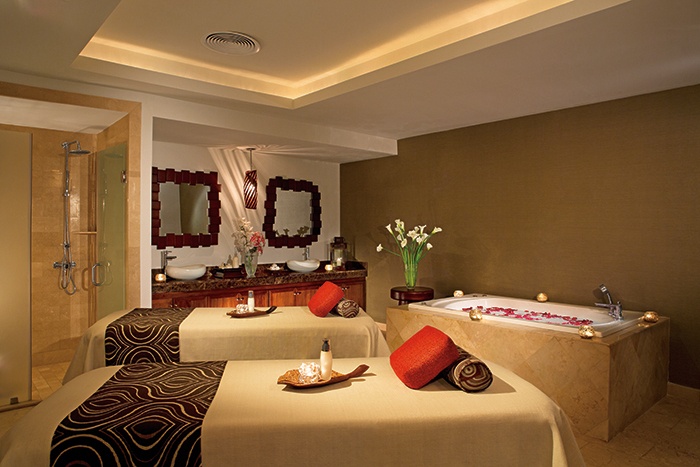 Of course, don't forget about the need for quiet moments with the one you love the most. Bask in the sultry sunshine by walking hand-in-hand along the private stretch of beach, pausing for passionate kisses and sensual moments together.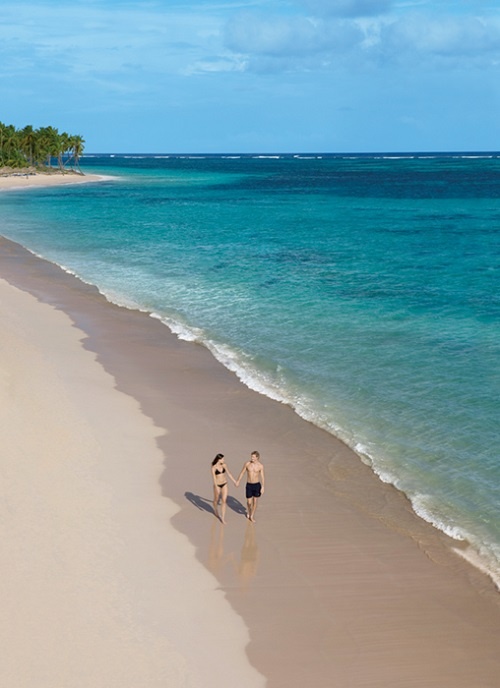 A honeymoon or destination wedding at Dreams Palm Beach Punta Cana is truly an escape from reality, as all food and beverages are included in the package. Guests can enjoy cocktails and libations at five different bars and lounges on the resort. You and your wedding guests will experience exquisite cuisine at a French restaurant, a Mexican restaurant, an Asian restaurant and an Italian restaurant. For a more unique and intimate experience, set up a private wine tasting in the resort's onsite wine cellar!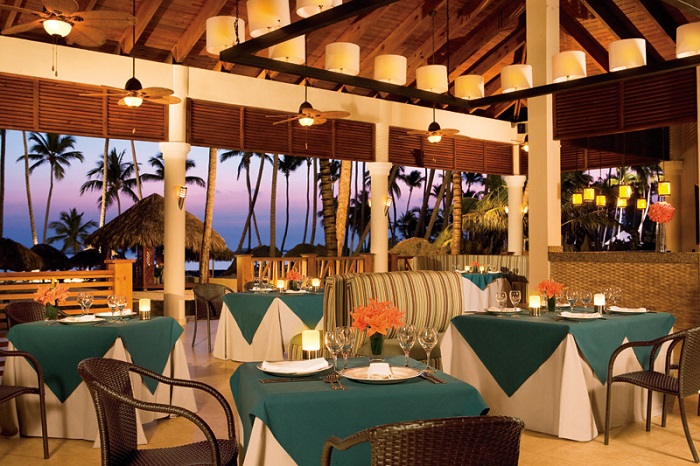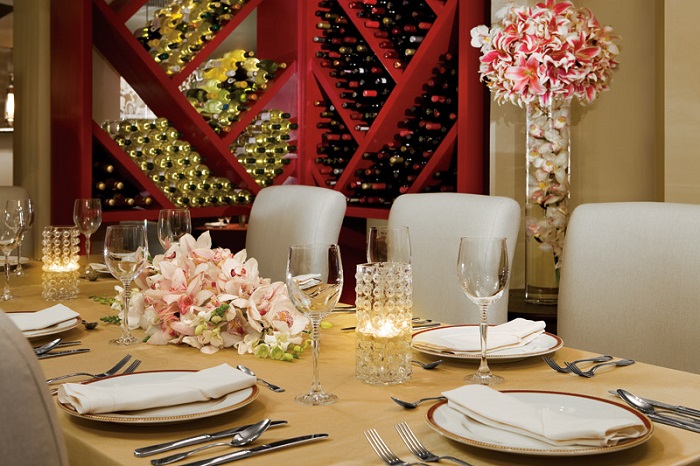 When planning a destination wedding at this resort, you can simply focus on the romance of the moment without worrying about the details. Imagine an idyllic beachfront ceremony, and a barefoot reception on the beach. Or you can enjoy an intimate ceremony against the waves, with a private dining reception in the banquet hall. Your wedding day is truly yours at Dreams Palm Beach Punta Cana. And don't forget the best part: getting ready in your own private bridal suite!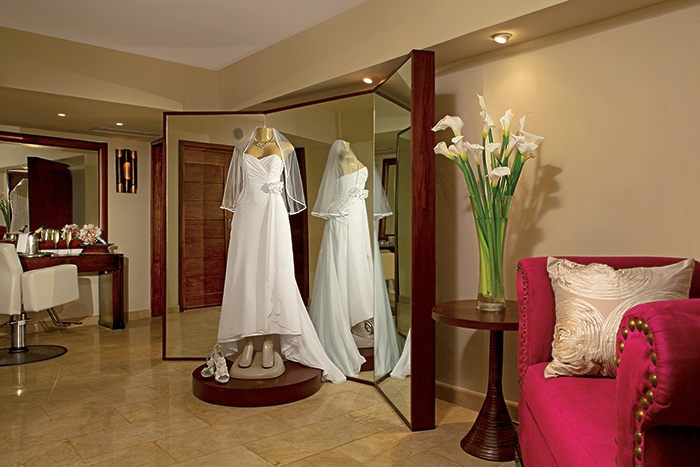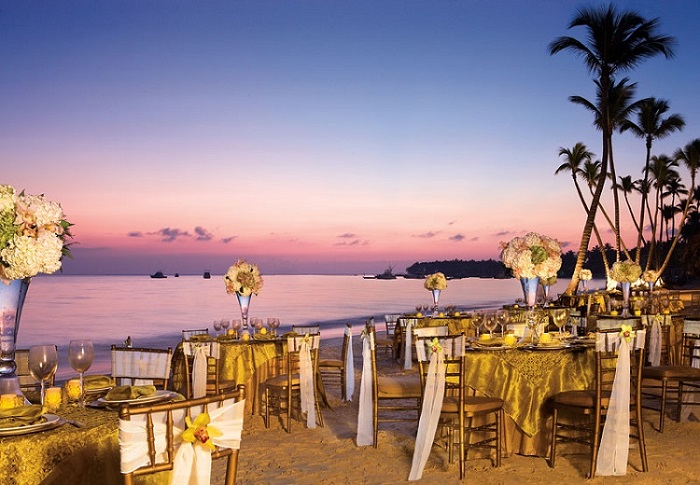 For more information on Dreams Palm Beach Punta Cana Resort & Spa, visit its resort page here!