2015 proved to be quite the year for celebrity marriages. While some tied the knot close to home, others chose to jet off to magnificent locales with breathtaking scenery, and that's what we love to see! From the tranquil Caribbean waters to the grounds of Kensington Palace itself, here are our top picks for celebrity destination weddings of 2015:
Did somebody say Private Island? Yes, it's true! After Johnny Depp and Amber Heard legally tied the knot in Los Angeles, California, the love birds jetted off to his very own oasis for a breathtaking celebration. With their closest friends and family present, the two exchanged vows in a symbolic ceremony on Little Hall's Pond Cay. The best part? After the wedding, all the guests enjoyed a day of snorkeling!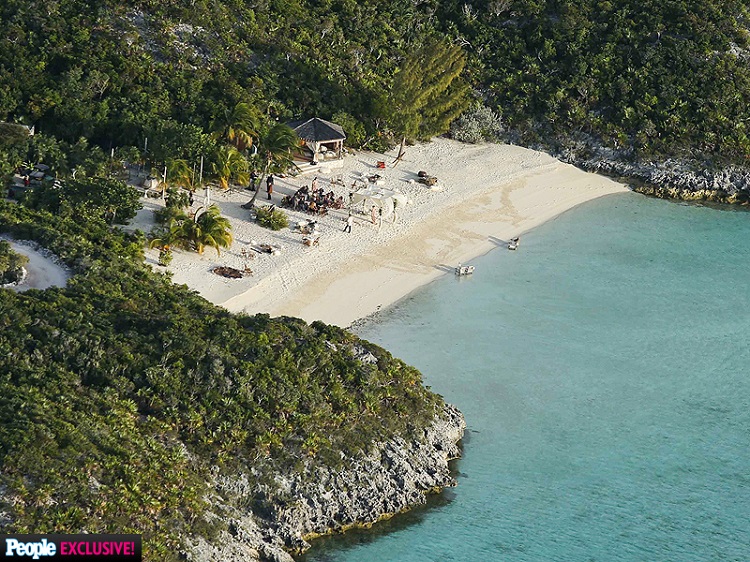 Photography Credit: People.com 
Your wedding guests can partake in fun activities, too! Browse all of our exciting excursions here.
Sofia Vergara and Joe Manganiello
We all knew it was going to be an enchanting evening when Sofia Vergara and Joe Manganiello got married away in Palm Beach, Florida. We were given a glimpse of the festivities through social media (and we'll admit to some major FOMO!). The guest list included Vergara's co-stars from Modern Family, Reese Witherspoon, Channing Tatum and more.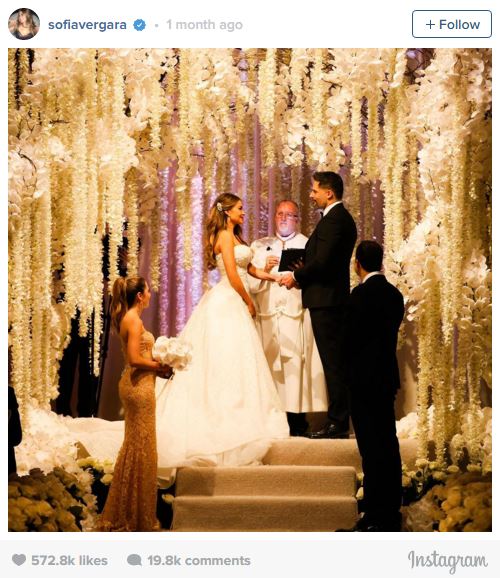 Photography Credit: Sofia Vergara via Instagram 
Want your very own fairytale celebration like Sofia and Joe's? Start planning your dream destination wedding in Florida with us today!
Nicky Hilton and James Rothschild
What girl doesn't dream of being a princess on her wedding day? Well, Nicky Hilton took it one step further than a dream and made it a reality when she and now-husband James Rothschild said "I do" at Kensington Palace in London this past July. With her sister, Paris, as her maid of honor, the bride donned an haute couture Valentino wedding gown and veil, which needless to say was simply stunning!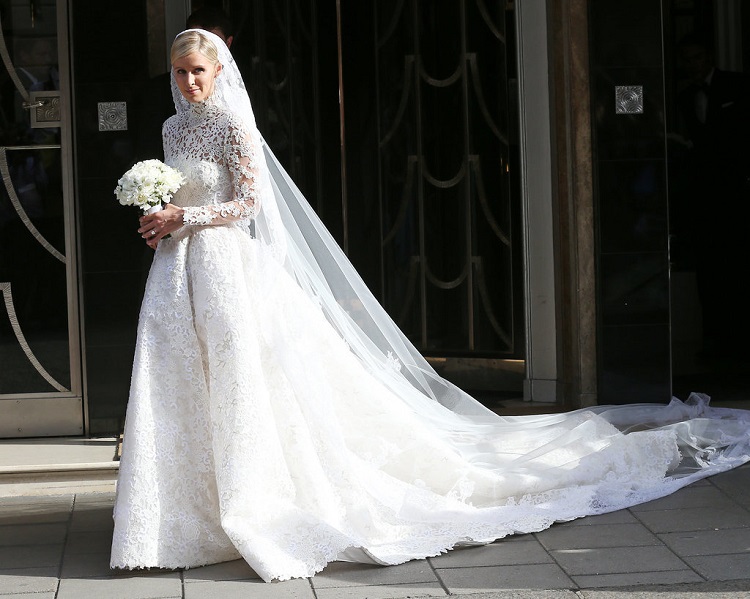 Photography Credit: PopSugar 
For more incredible wedding dress inspiration, visit us on Pinterest! And to start planning your big day in London, clear here!
Additional Resource: http://www.today.com/popculture/jennifer-aniston-sofia-vergara-johnny-depp-our-favorite-weddings-2015-t61086