Our 7th Annual Conference in Riviera Maya, Mexico was simply stunning! Specialists and staff toured luxurious properties from our preferred partners while soaking in the tropical sunshine. Over 100 of our Certified Destination Wedding Specialists attended and there were nearly 300 guests in total!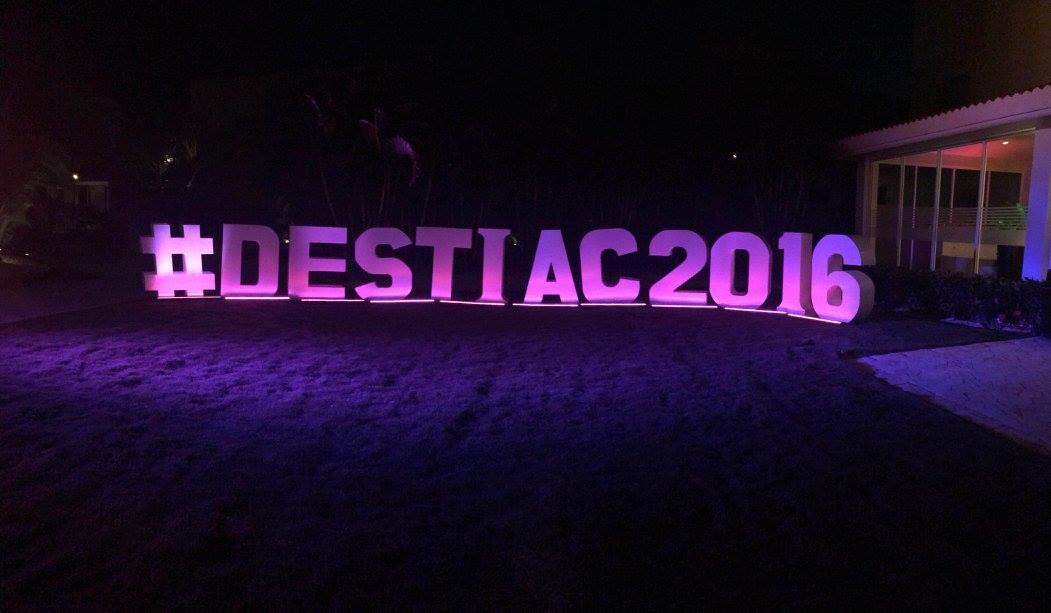 Pre-Fam
Prior to the Annual Conference, our Destination Wedding Specialists had a chance to see and stay at the all-new Secrets Akumal Riviera Maya by AMResorts. Nearly 75 specialists and four team members from our home office attended the Pre-Fam adventure. Three tranquil days of basking in the sun on stunning turquoise beaches, swimming with sea turtles, and seaside luxury! Each night, attendees enjoyed themed dinners by the pool that included fire dancers and a show by the Tenors.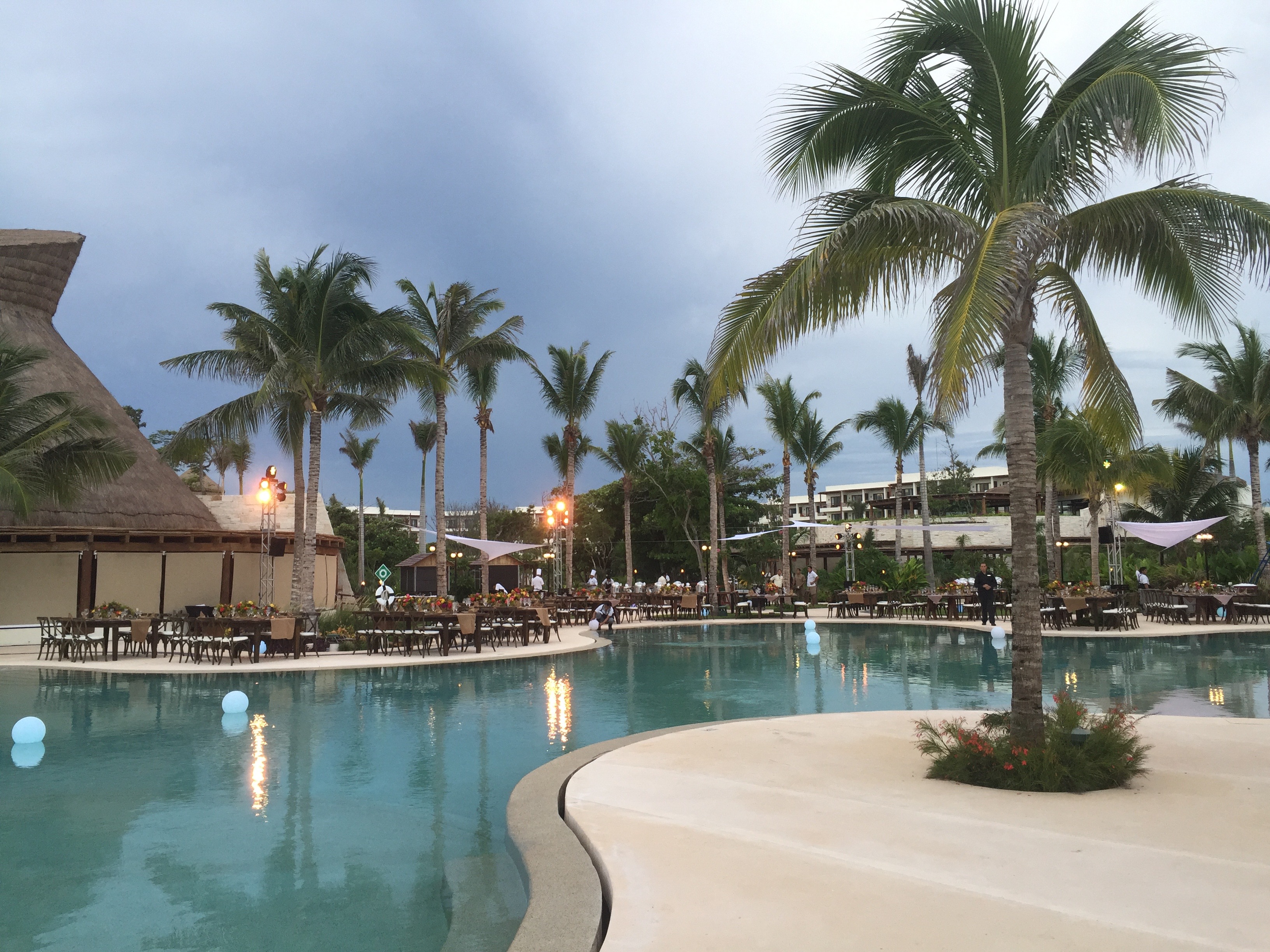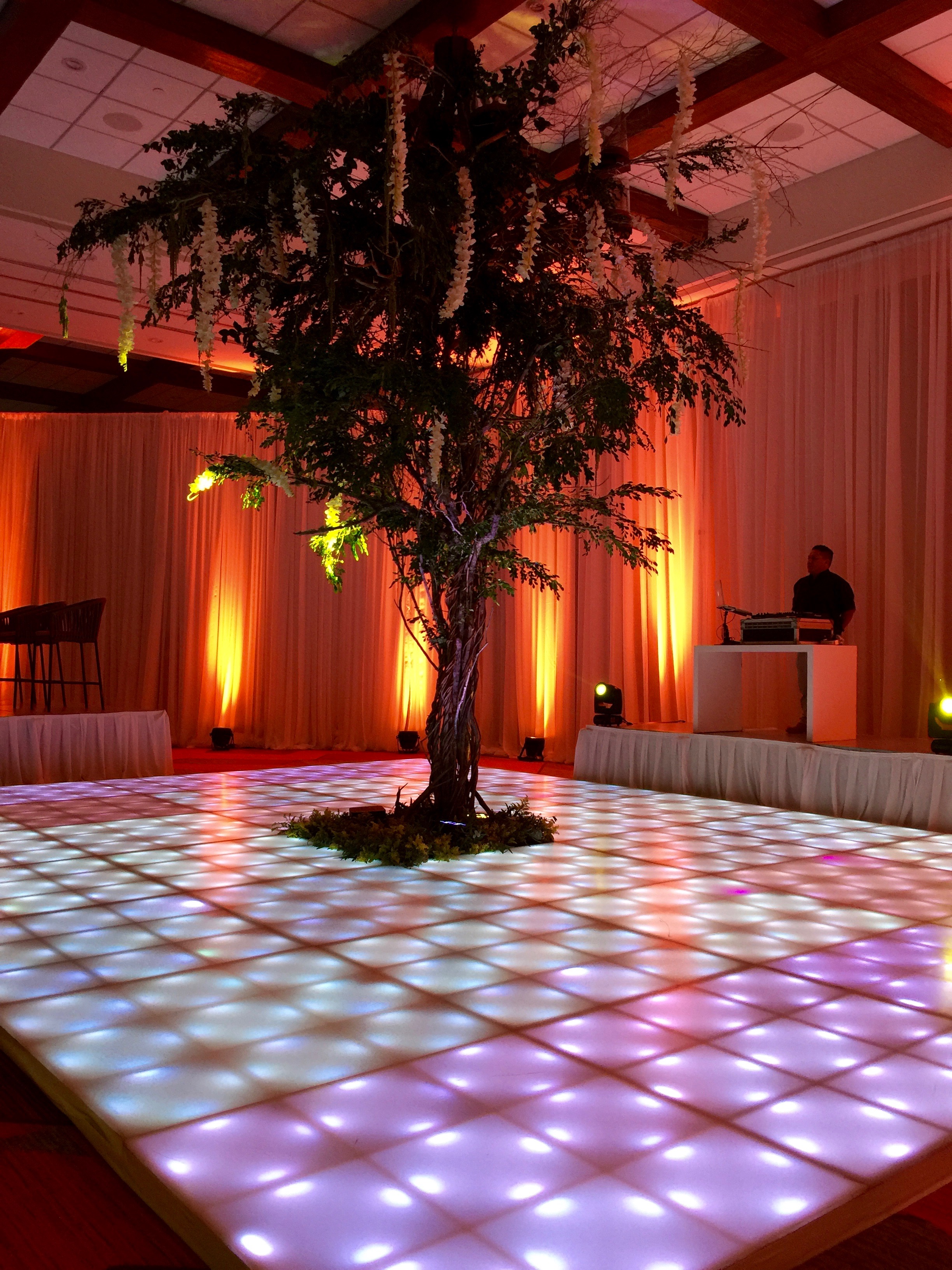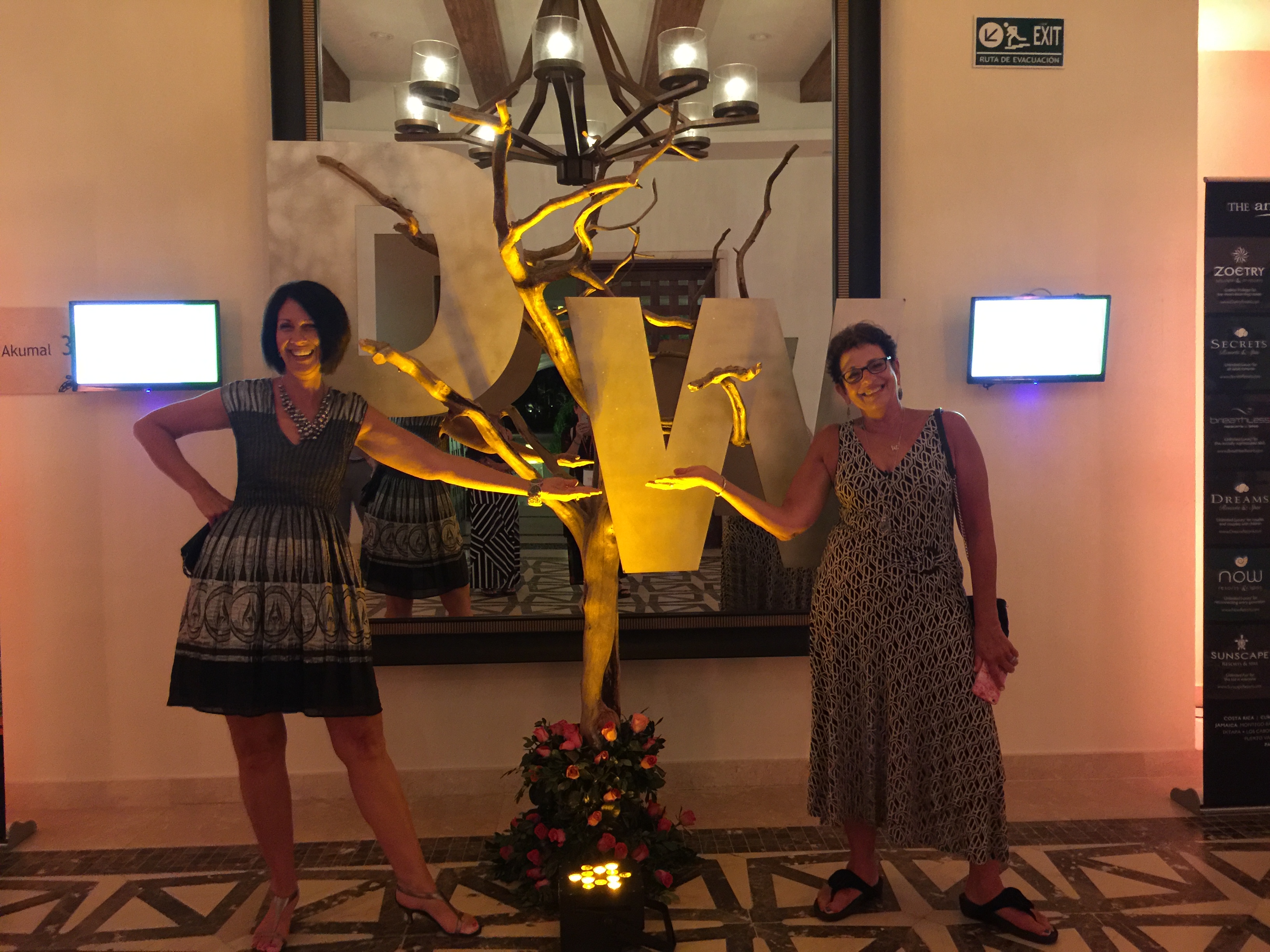 Annual Conference
Our four day-long annual event began with a welcome night hosted by Exclusive Group Travel. An after-hours lounge on the beautiful Sky Deck was hosted by DestiWorld with yummy cocktails and an incredible view! Between touring beautiful properties and attending our Vendor Trade Show,  specialists were able to network and learn more about the growing destination wedding industry.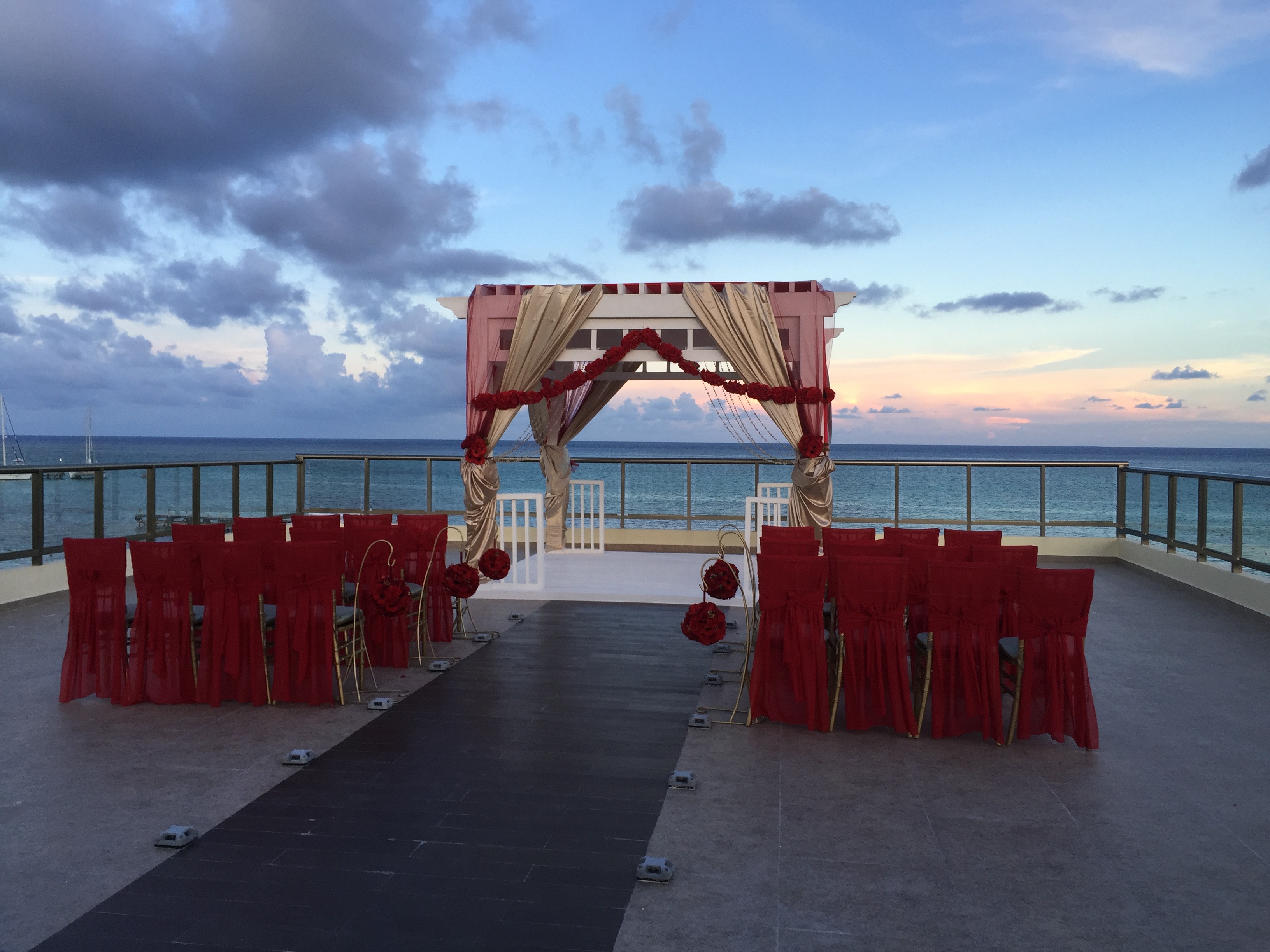 Awards Gala
Our Awards Gala was themed as Bollywood Glam and hosted by Travel Impressions! Congratulations to our award-winning Specialists: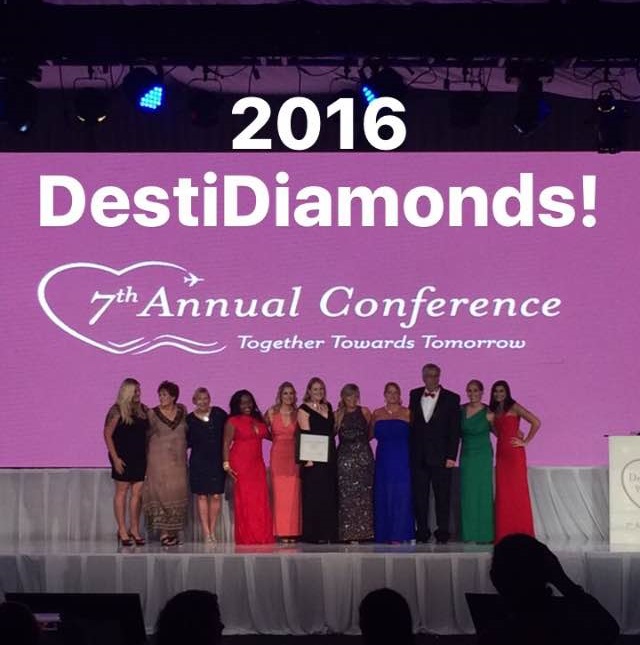 Andrea Markus O'Grady Award ~ A Destination Wedding Specialist who demonstrates the following qualities: caring about and being committed to their couples and guests, going above and beyond in their role, and achieving high customer service results.
Mentor Award ~ Awarded to the Destination Wedding Specialist whose mentee(s) have the highest sales while maintaining outstanding customer service.
Rising Star Award ~ Top three Destination Wedding Specialists who have shown the most improvement over the previous year based on overall performance.
Customer Kudos Award ~ Awarded to the Destination Wedding Specialist who made the most positive impact on their couples, during the planning process and post travel.  This specialist encouraged strong ongoing relationships through testimonial feedback, survey responses and referrals.
Diamond Partners Award ~ Top selling Destination Wedding Specialist with total overall sales for each of our eight Diamond Preferred Partners.
DestiRuby~ Top 11-20 Certified Destination Wedding Specialists.
 DestiDiamond~ Top 10 Certified Destination Wedding Specialists.
Top Canada Specialist~ Based on total net contribution.
Top U.S. Specialist~ Based on total net contribution.
Farewell Cocktail/ Dinner
Our farewell dinner was hosted by Karisma Hotels & Resorts. This event was located on the stunning Maroma Beach, one of the top ten beaches in the world! We toured El Dorado Maroma and the all-new Palafitos Over-water Bungalows, the first ever over-water bungalows in Mexico!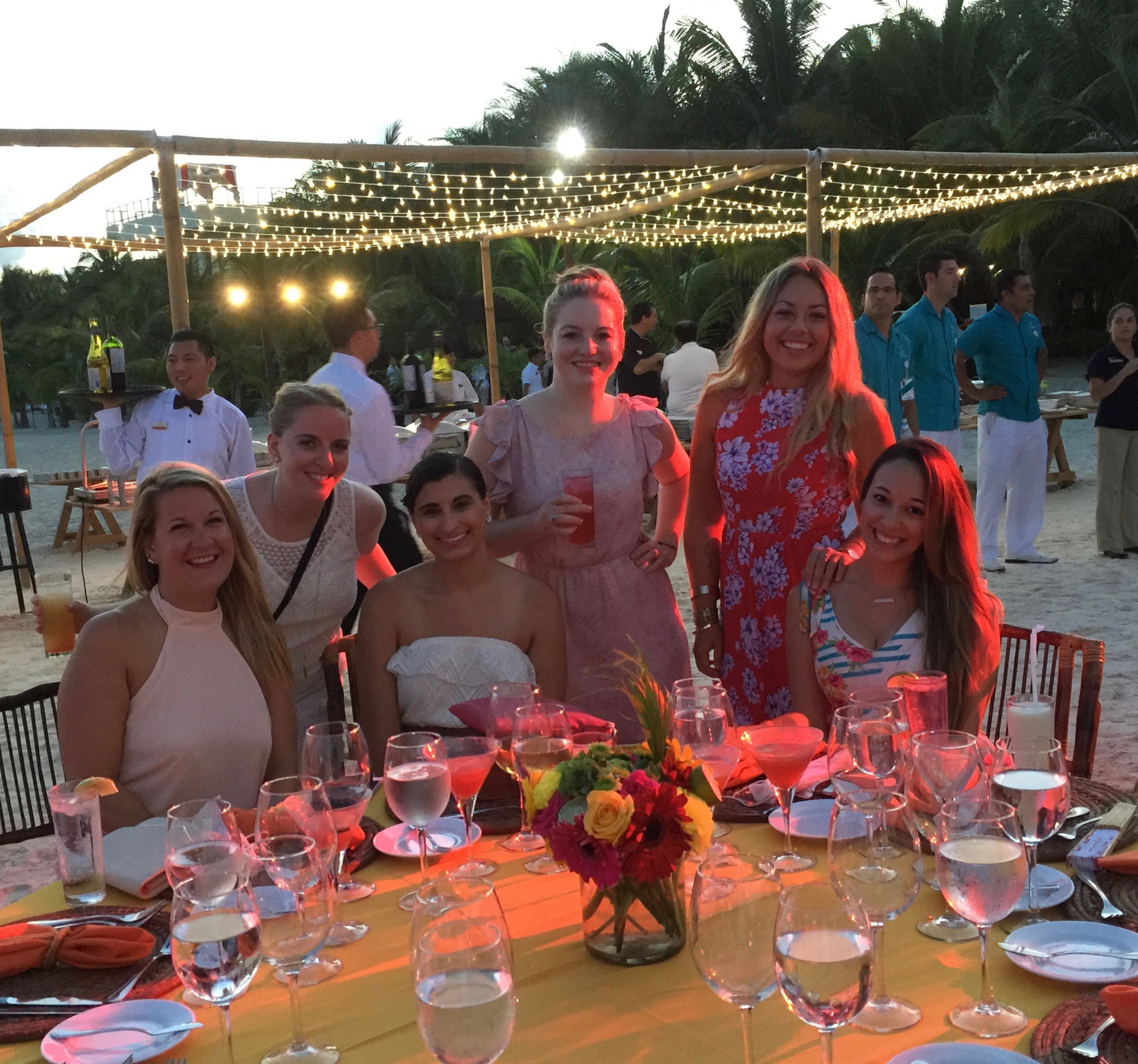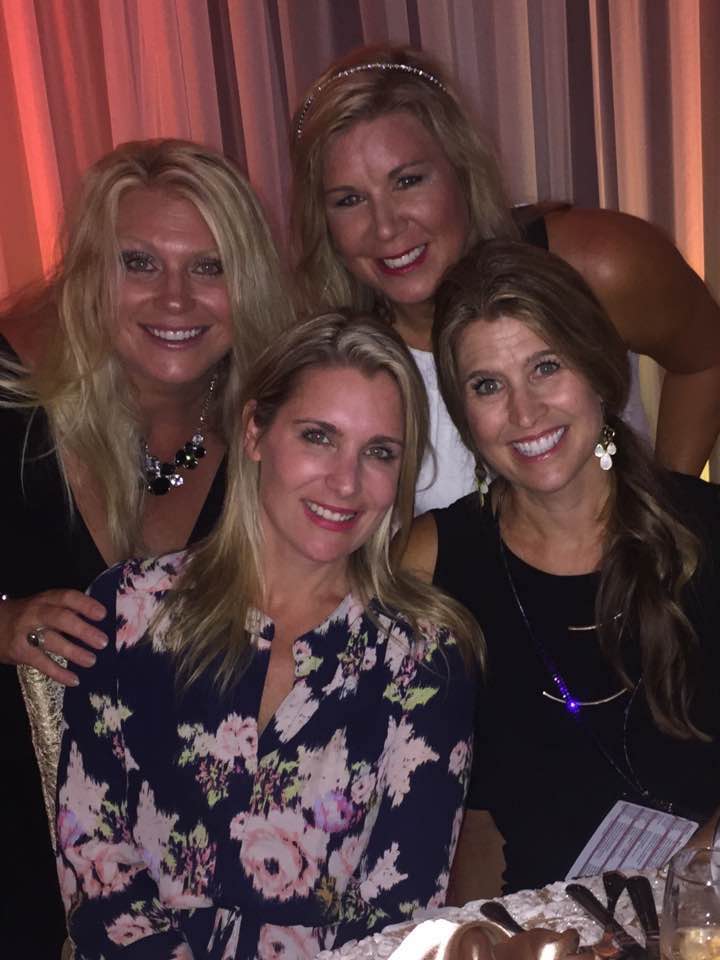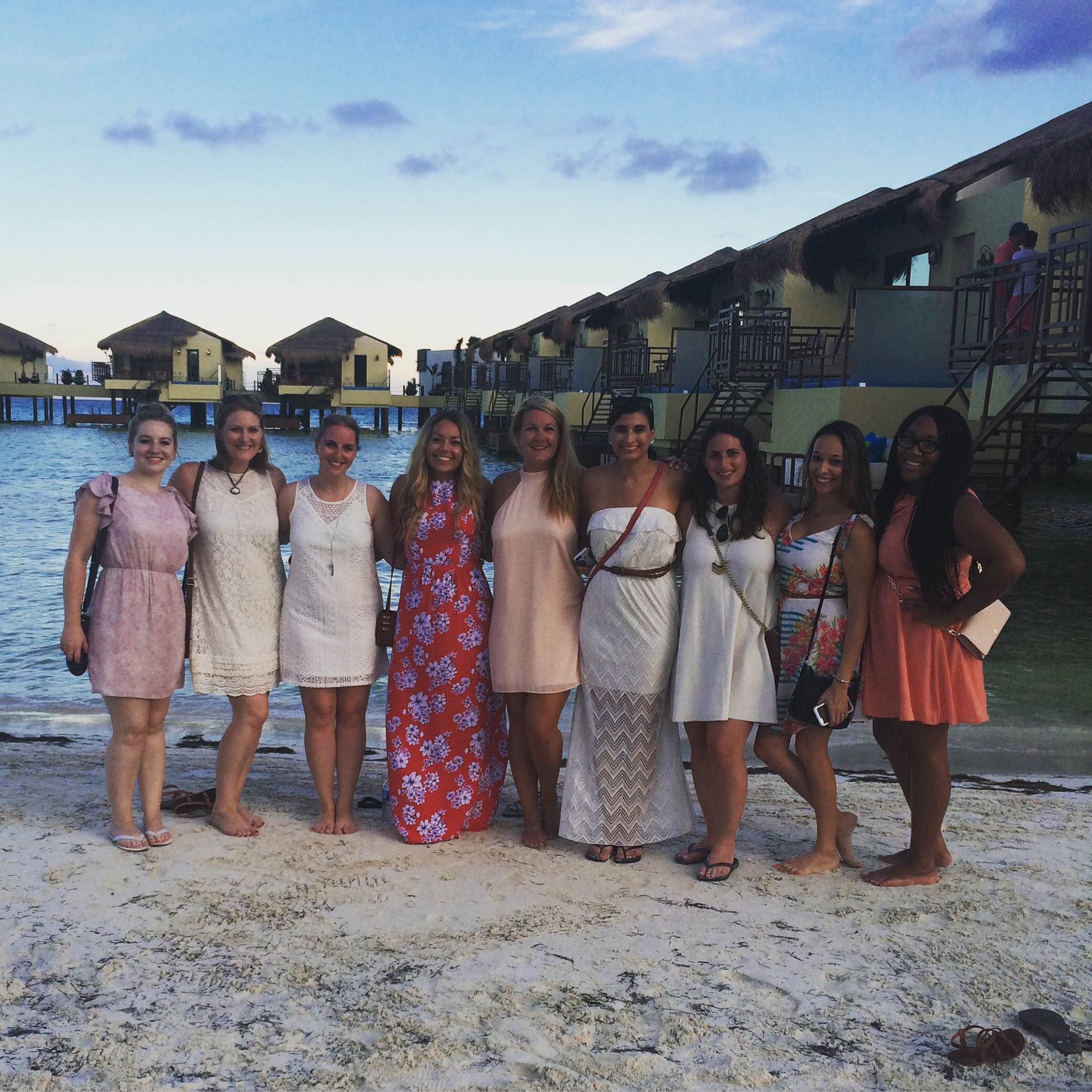 Congratulations to this year's award winners! We are thrilled to announce next year's 8th Annual Conference will be held at Unico Riviera Maya!
Be sure to search #DestiAC2016 for more photos or visit our Facebook!