Destination weddings allow for multiple days of festivities rather than just a few hours with your loved ones. This entails planning a few staple (yet optional) events for your guests to enjoy with you!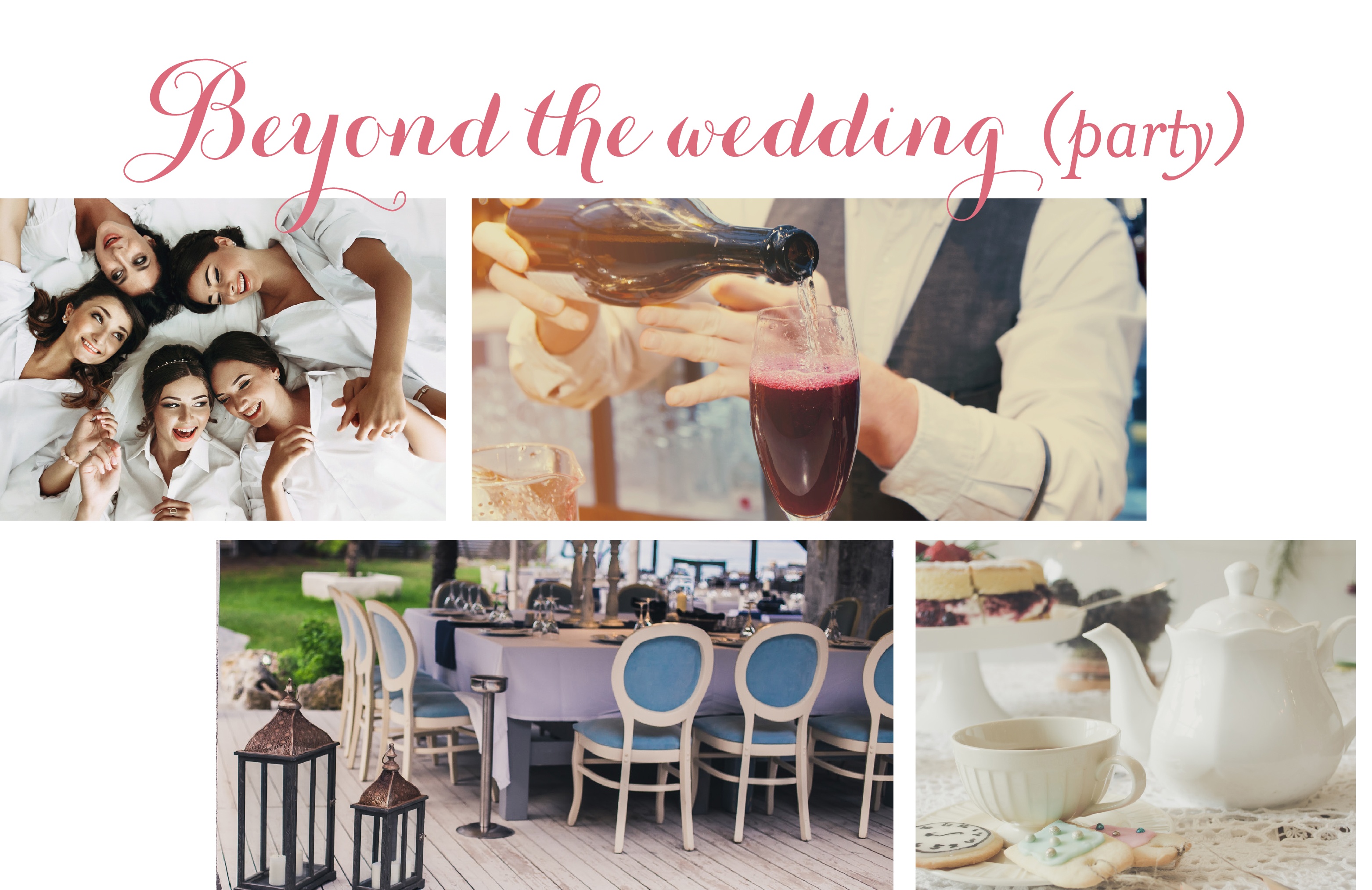 Pre or post-wedding Shower
Many times when couples choose to have a destination wedding, pre or post-wedding showers become a great, alternative way to celebrate with close family and friends who may not be able to attend the actual ceremony. Include a note regarding whether or not gifts are optional, or if it's for well-wishes only. This way, all attendees know the expectation and can celebrate your big day with no pressure!
Bachelor and/or Bachelorette Party
When it comes to planning bachelor and/or bachelorette parties, there are no hard and fast rules anymore. Some couples prefer to have their party at home so friends that are unable to attend the wedding can celebrate with them. Still, others tack on the party just prior to the big day so they can make full use of their gorgeous vacation spot.
Welcome Cocktail
Greeting your guests after they've made the trip to your festivities is always courteous, and also serves as a great way to 'get the party started!' Kick off the weekend with a casual, fun beach party, or maybe set sail with everyone on an evening catamaran cruise fully equipped with cocktails and catering! This allows all guests to mingle and get in the celebratory
Post-wedding Brunch
Just as important as greeting your guests in destination is sending them off by hosting a nice post-wedding brunch. Reminisce on the prior night's event and dare-thee-well with memories to last a lifetime. The sentiment is sure to leave a lasting impression.
For more destination wedding planning inspiration, browse our latest edition of Get Married Away!