Couple: Stephany & Faisal
Resort Name & Destination: Dreams Las Mareas Costa Rica in Costa Rica
Photography: Jonathan Yonkers Photography and Adventure Photos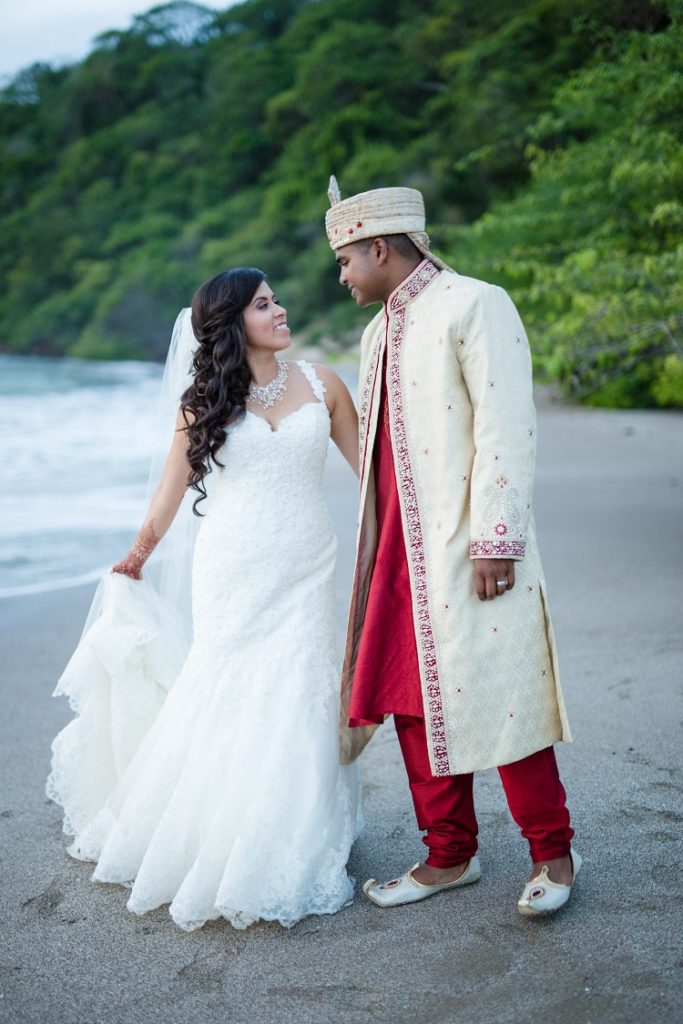 The (brief) story of how you met/fell in love:
All the years while growing up, from going through middle school, then moving on to high school – to eventually moving away from home and going to college, it was almost as if no matter which path Faisal or Stephany took throughout their independent journey's to fulfill their dreams and find themselves as individuals, they just always seemed to cross paths. There were many crossroads that could've led them to live completely different lives, but somehow they couldn't avoid one another. Faisal and Stephany decided to stop fighting destiny, and took a leap of faith to start dating in the fall of 2009.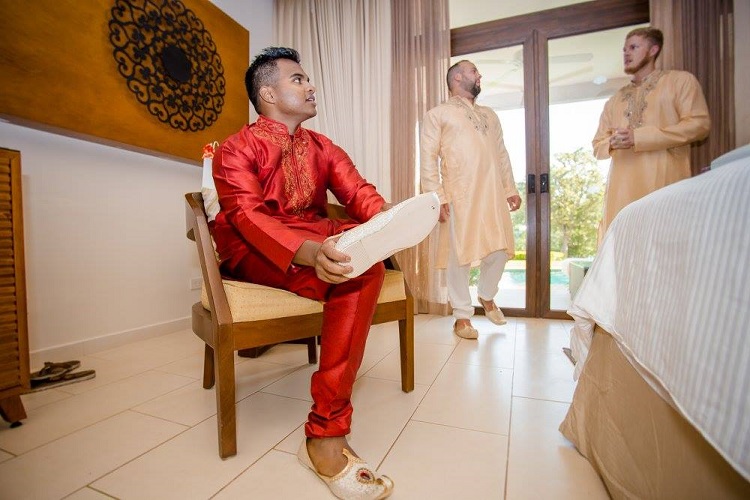 Five years later, Faisal took Stephany on a scavenger hunt down memory lane around Virginia Commonwealth University's campus where they both studied and their romance began. Faisal and Stephany revisited areas that were significant to both of them, and on that day of October 26, 2014 in Belle Isle, Faisal got down on one knee and proposed to Stephany.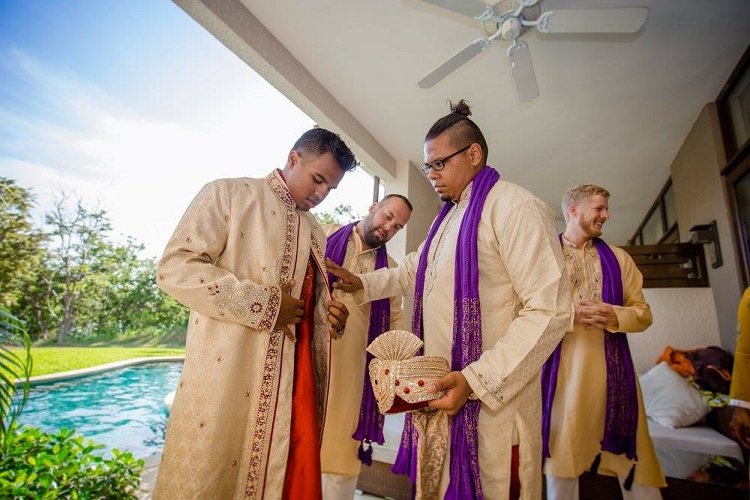 The destination wedding decision: something you've always wanted or came to love?
A destination wedding is something we always wanted. We wanted something intimate and to enjoy a great vacation with our closest family and friends. It was the first time we all got to go on a family vacation, so it was perfect!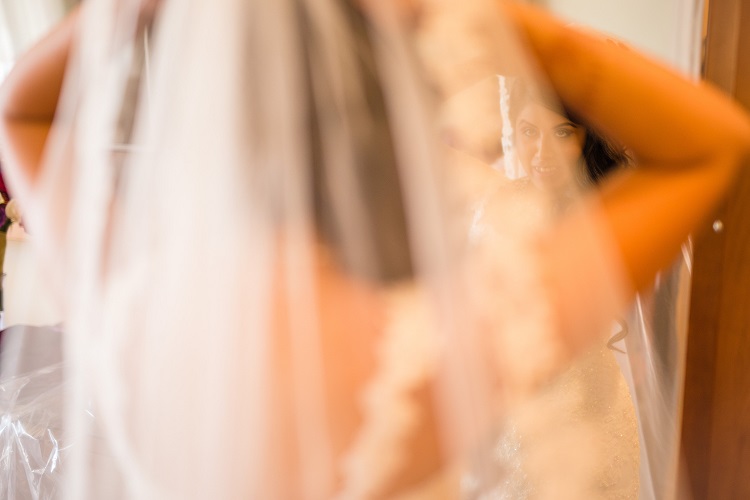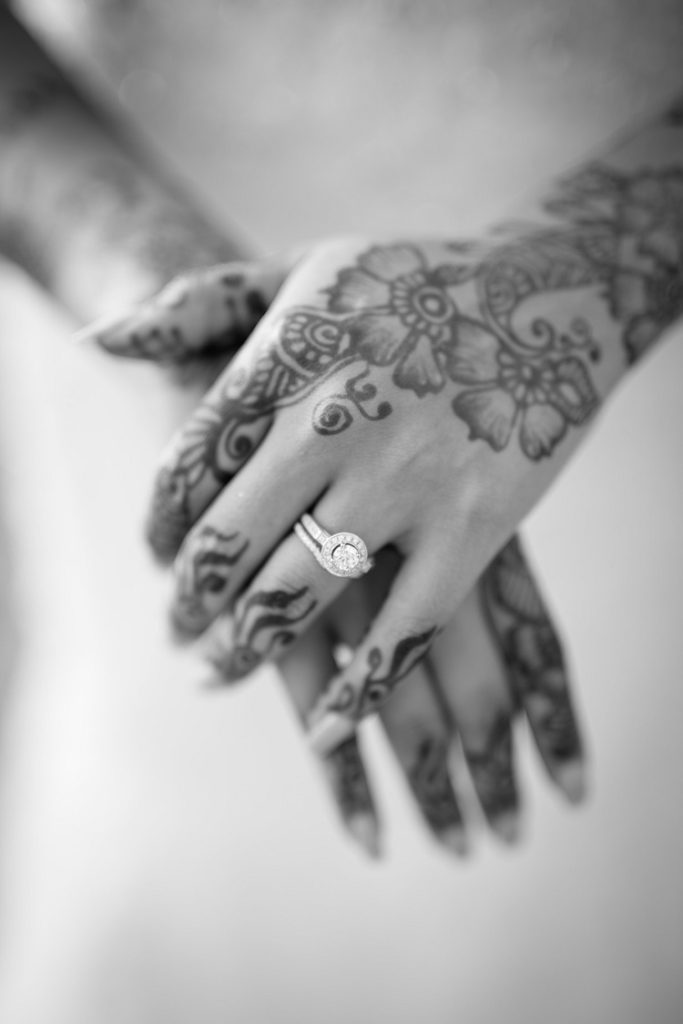 What made you choose your resort/destination?
We both didn't want to waste any of our vacation days flying, and we wanted to go somewhere different to explore the rainforest. Costa Rica sounded perfect. Knowing that our wedding destination would also be our honeymoon destination, most of our guests stayed for four nights – we were able to stay for ten nights as a married couple!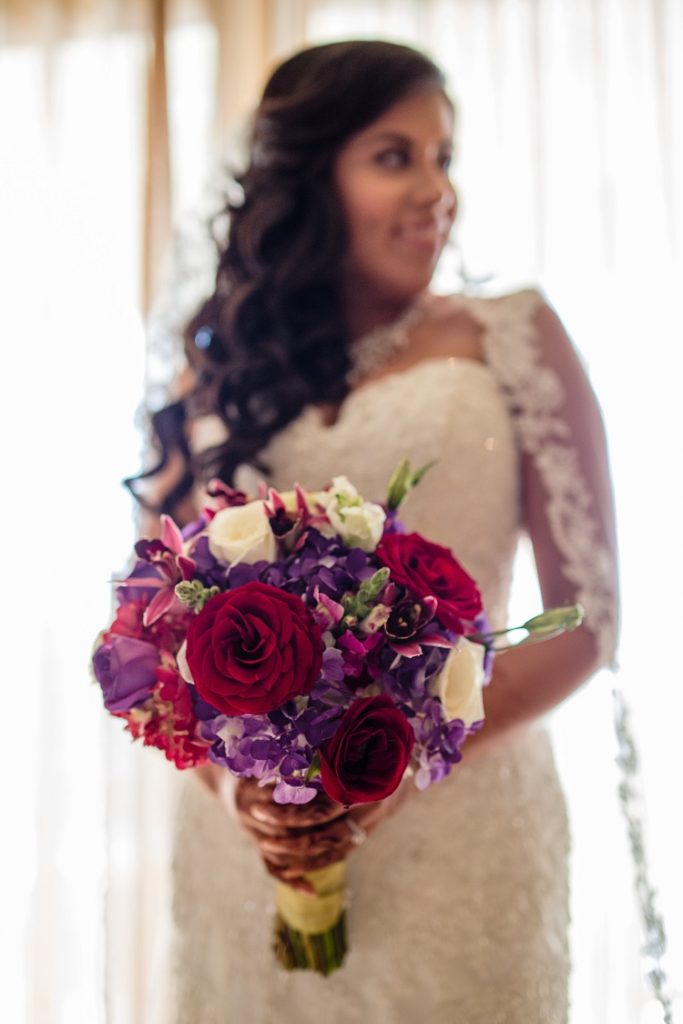 How did you personalize your wedding and ceremony?
It was important for us to pay homage to both our cultures, so we did many grueling extensive hours of research in pulling off the perfect fusion wedding. We had to incorporate Latin traditions and Bengali traditions and at the same time, keeping our faith in mind. We make a great team, and the final result was absolutely stunning! We wouldn't have changed any thing – it was magical.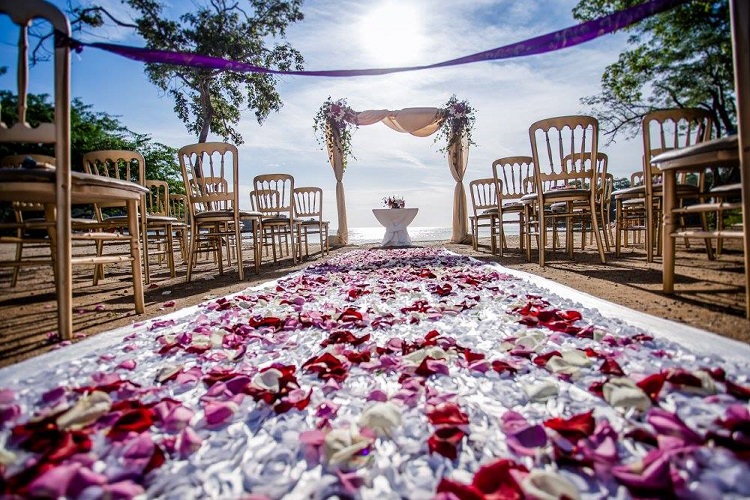 The funniest or most unusual moment was when…
We had a surprise for our guests at the end of the reception – fireworks! Se were so giddy to get everyone outside to the balcony for the show. But in the midst of all the excitement, we completely forgot to distribute the cake!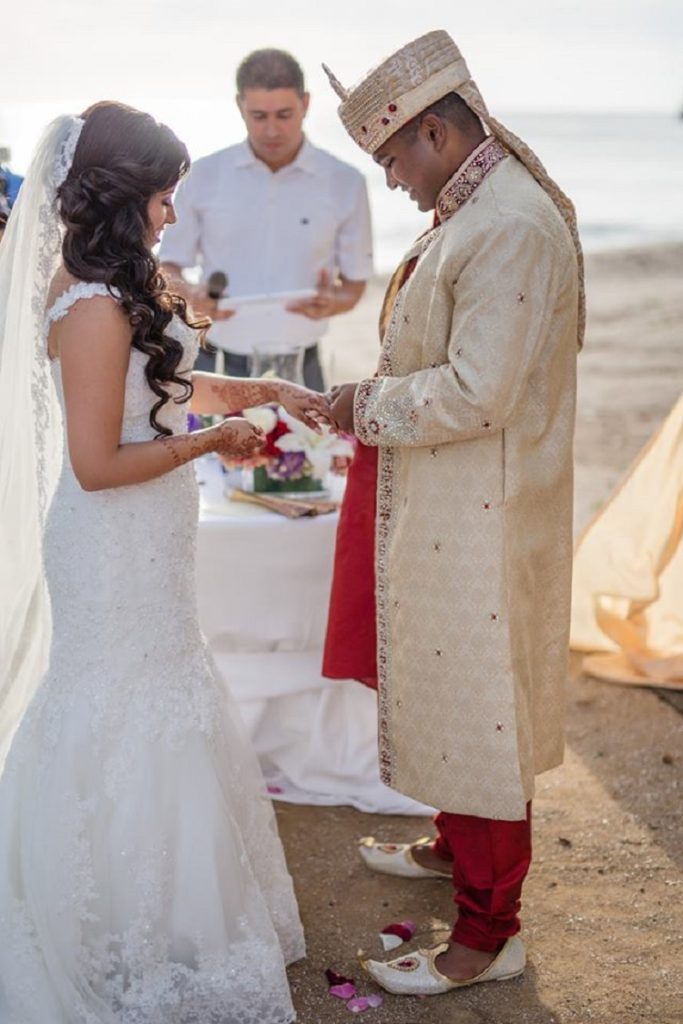 The most memorable moment was when…
The fireworks show was our favorite moment of the night! The whole resort had a view of it, and everyone was in awe. It was a perfect ending to our fairy-tale wedding!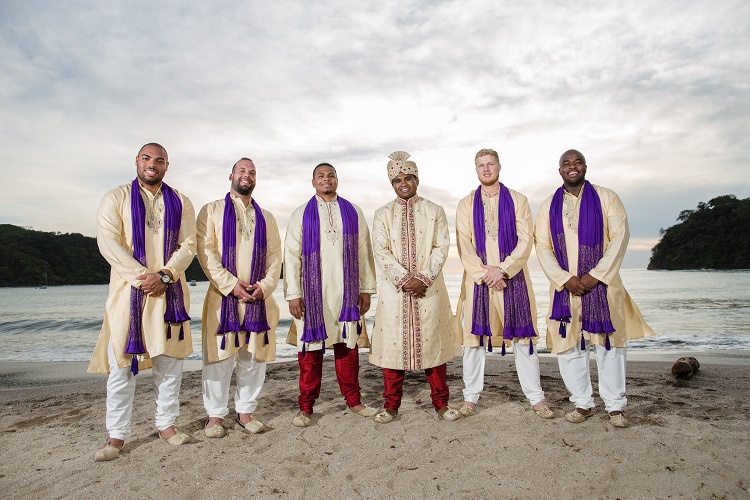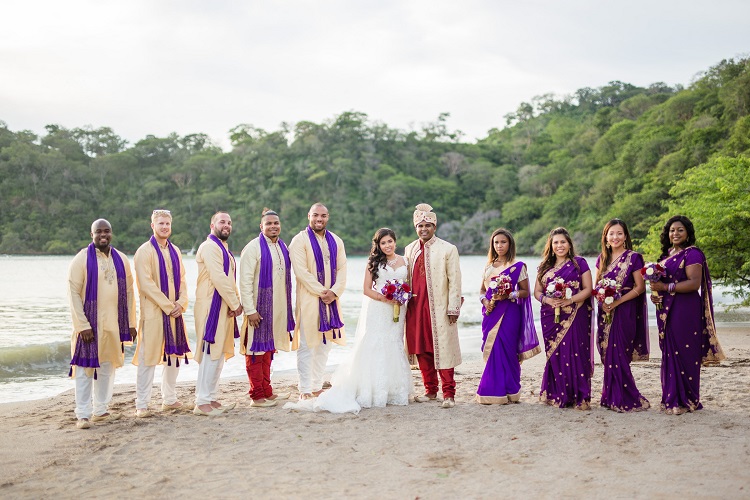 Three words that sum up your destination wedding experience are:
Thrilling, Majestic, Flawless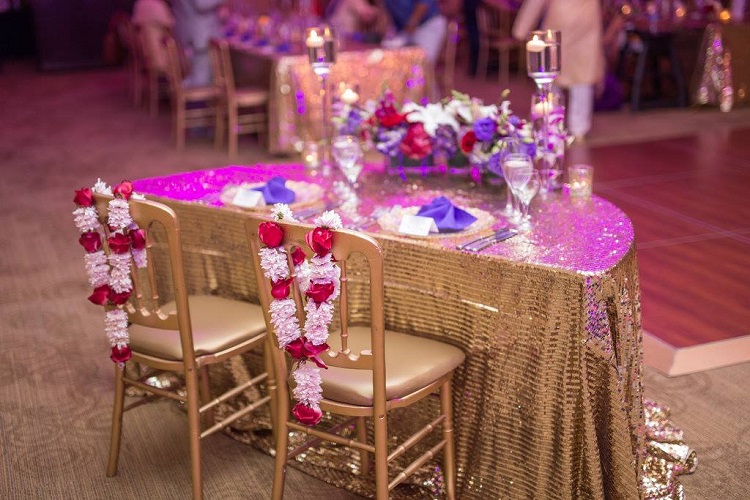 Besides the wedding itself, what was your favorite part of your trip? Did you do any activities with your guests?
We took our family on a deep sea fishing excursion, it was amazing! They took us out by boat, and we got to swim in the ocean, snorkel, and jump off a cliff nearby. We caught a huge tuna on the way back, too! When we took the tuna back to the resort, the on-site Hibachi chef made sushi out of it. That was the freshest and most delicious tuna we have ever had!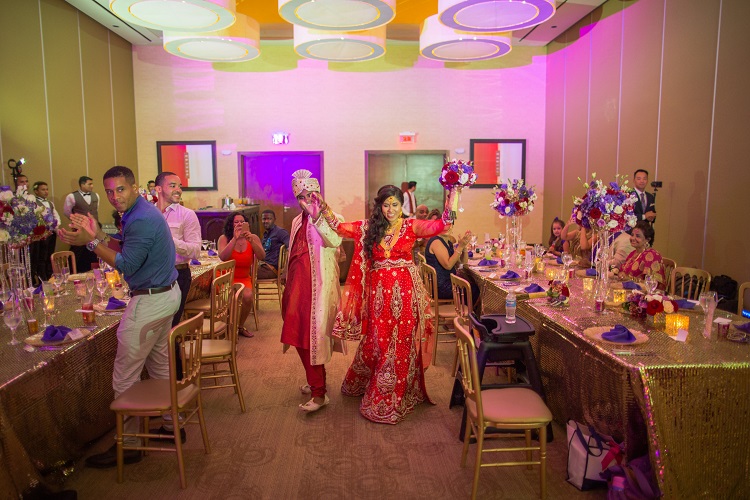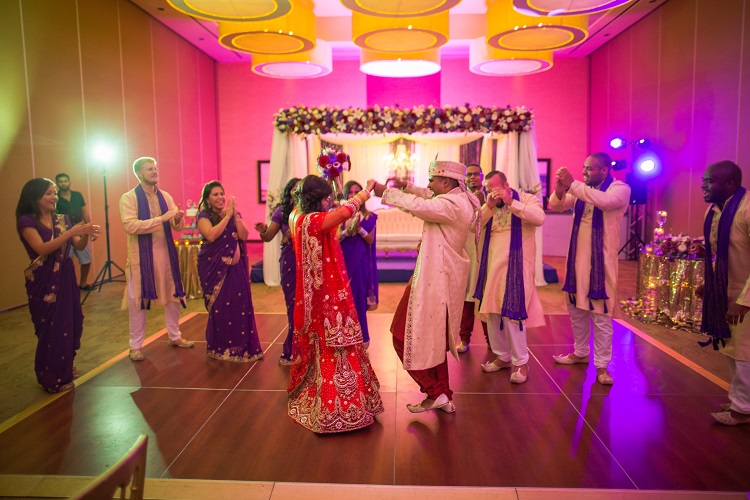 If you could travel anywhere for your one-year anniversary, it would be:
We talk about that a lot from time to time, and while we are tempted to check out other places, we both agreed that we wanted to go back to Costa Rica. It's only right!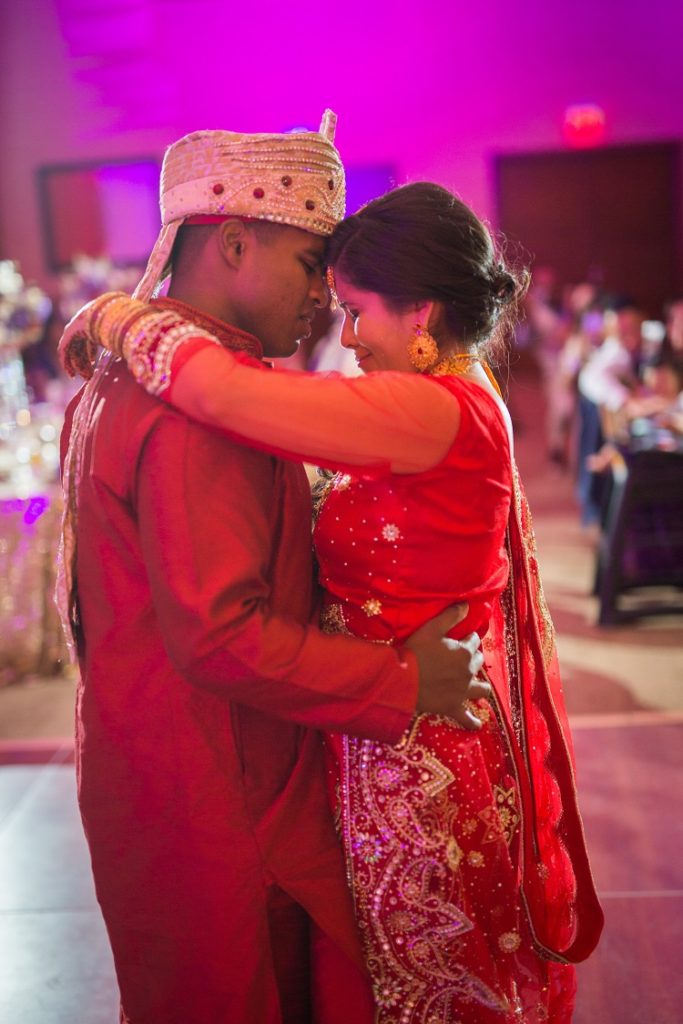 Your biggest piece of advice to couples planning a destination wedding would be:
Make decisions together, make a budget and stick to it. Also, make sure you're keeping all your vendors in the loop and be open to suggestions from your vendor. After all, they are the experts!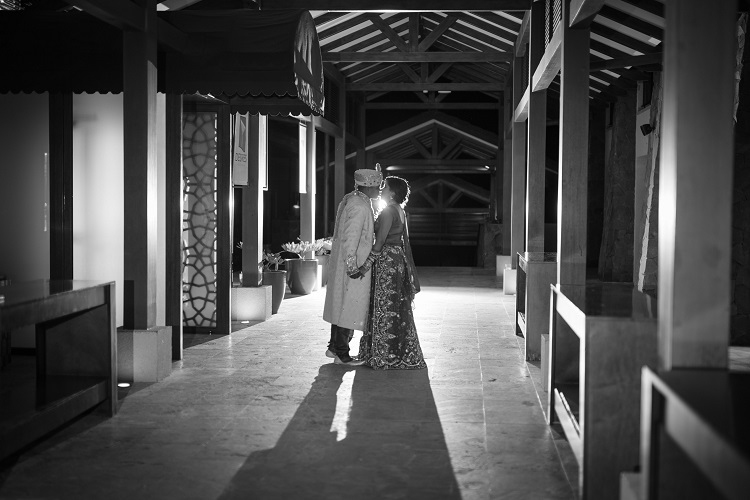 For more real wedding inspiration, be sure to check out our photo gallery and Pinterest!