This is a featured guest blog post from Lorin, one our destination wedding brides. Lorin was married at the Alexandra Resort in Turks & Caicos. 
In lieu of spending money on a traditional rehearsal dinner, we opted to book an excursion for our guests.  We planned it in advance and scheduled it for Friday afternoon, since everyone mostly arrived Thursday or early Friday morning. We knew we wanted to provide an opportunity to snorkel and also a chance for everyone to explore the island and this helped everyone with their costs.  We booked through a local tour company just steps from the resort; the concierge was very helpful in connecting us.  Caicos Dream Tours worked with me to create a unique experience for our guests that included snorkeling, exploring the island and the secluded Half Moon Bay, a conch cracking lesson, music and a variety of food and drinks.  The boat was equipped with a slide and the best Captain/DJ anyone could ask for! The trip lasted about 4 hours and we have tons of video footage of our dancing, snorkeling and good times!
On our way back to the resort, we even came across JoJo, the local resident dolphin who lives in Turks & Caicos and loves to interact with humans!  The Captain stopped and threw down the anchor and let us all jump back in the water to swim with JoJo – such a rare treat, especially since some locals have never even seen him.  It was such a great way to kick off the weekend and spend time with our guests.  I highly recommend planning a group excursion or activity for your destination wedding!
See more of Lorin and her group's exciting excursion in the Caribbean: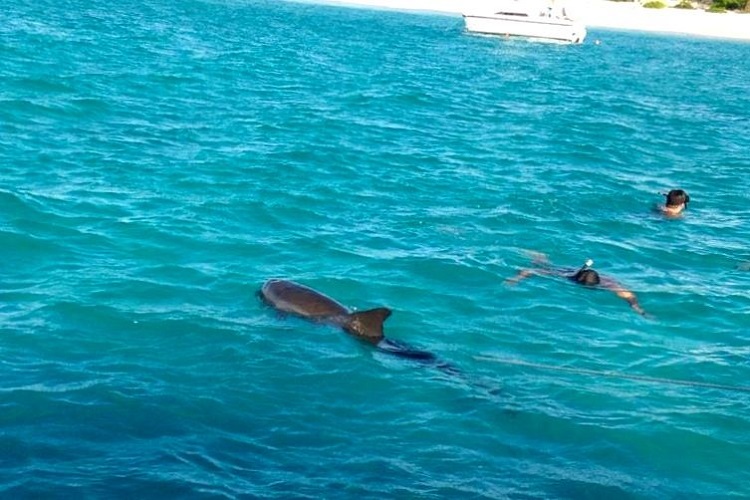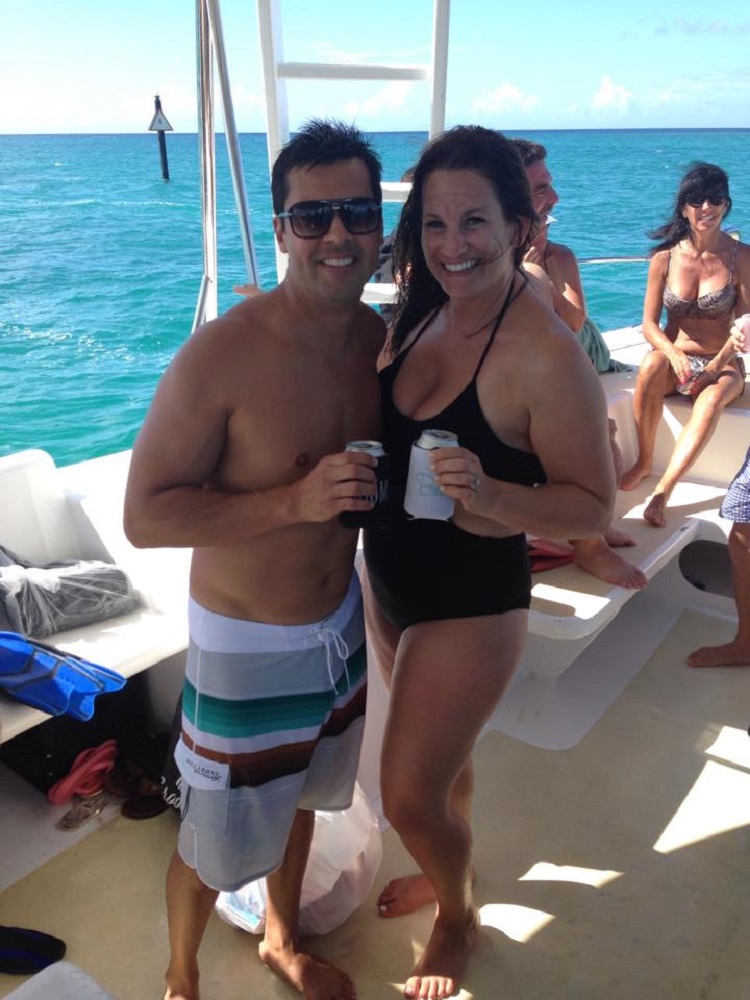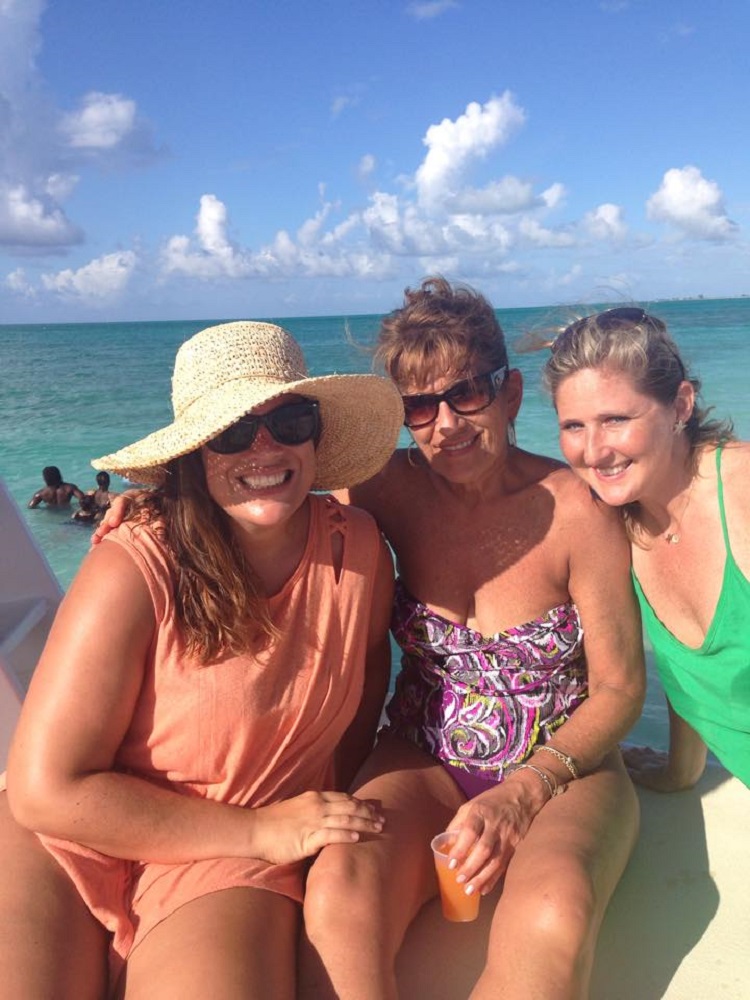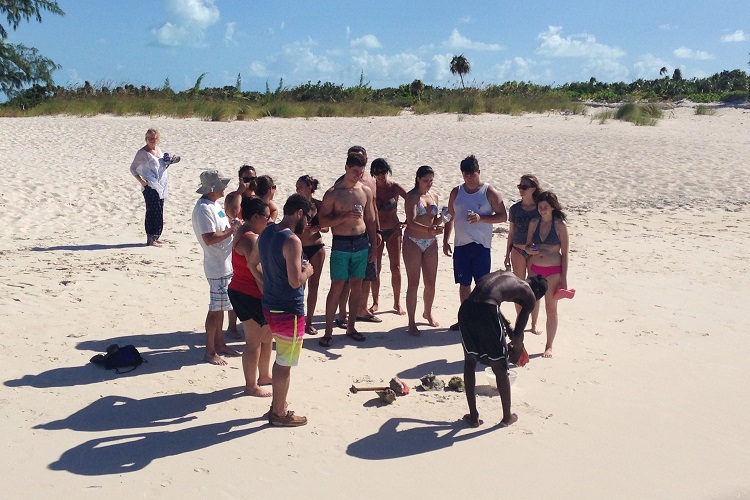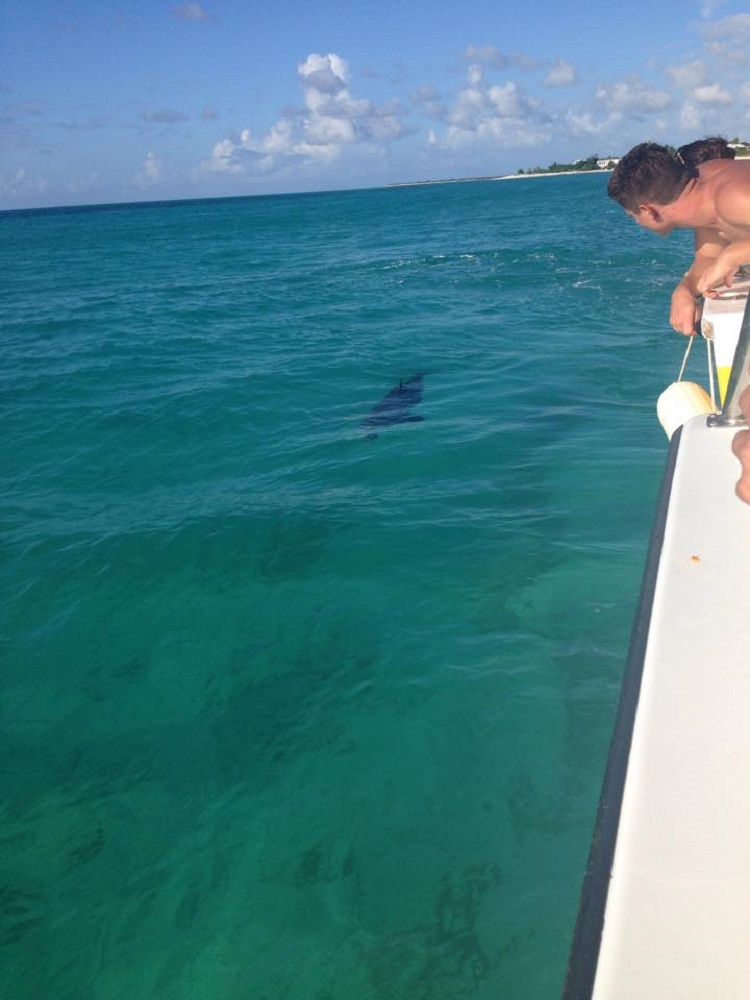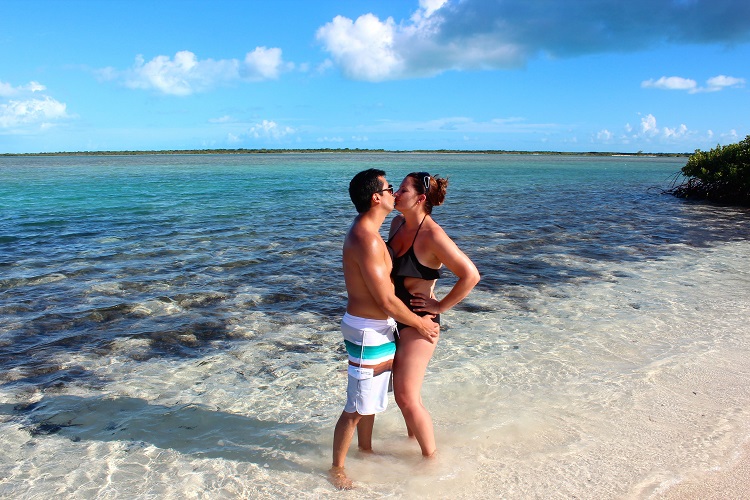 Thank you, Lorin for sharing!
Stay tuned for more Notes From Our Newlyweds! 
Do you have any helpful tips & tricks? If you're one of our destination wedding brides with knowledge to share, email socialmedia@destinationweddings.com and get published!