This is a featured guest blog post from Holly, one our destination wedding brides. Holly was married at Dreams Los Cabos Suites Golf Resort & Spa in Cabo San Lucas, Mexico
My husband and I had six children attend our wedding, ranging in age from 6 months to 6 years old. Our daughter was 10 months old when we got married so my experience with bringing children is truly first-hand. Because of all the children in attendance we specifically chose a "family-friendly" all-inclusive resort. We chose the Dreams Los Cabos Suites Golf Resort & Spa, and it was amazing! These resorts usually provide a daycare center for children ages from 2-8. Ours ran from 8am-10pm and had each room projected onto a screen at the front of the daycare so parents could watch their child if they wanted to check-up on them. This was included in the price of the hotel, which we thought was awesome! The daycare had different activities every day. The older kids were taken to the beach during the afternoon. They also organized really fun events like camp outs. The kids were definitely kept busy and were always smiling; they were always moved around the hotel by at least two daycare staff members in neat little lines.
Another great option was the on-site nannies provided by the hotel. This is best for children under the age of 2 and parents who want to stay out late after their children have gone to bed. Our nannies all had resumes, were licensed in infant CPR and had to work at least part-time with the hotel. We had to pay an hourly rate for this; it was $11 an hour. It was worth every penny to have my daughter so well cared for while I worked on wedding details. It was great! They will do whatever you ask them to do. I had mine take Alex for stroller walks and stay with her during her naptimes. She also took Alex around with me when I missed her and needed to get wedding stuff done. While she had Alex alone in our hotel room, she sang her songs and taught her Spanish. I couldn't have asked for more.
For our actual wedding, I worked with the hotel to provide a special dinner for all of our older children; I believe they each got some fun chicken fingers. I also gave out goody bags filled with crayons and coloring books to help keep them entertained. I loved our nanny so much that I hired a few more to watch the kids during our wedding reception. I'm so glad I did that! The kids had a blast playing on the beach and the parents had some relaxed fun nearby! Everyone was happy.
Here are some fun photos of Holly and the children at her destination wedding: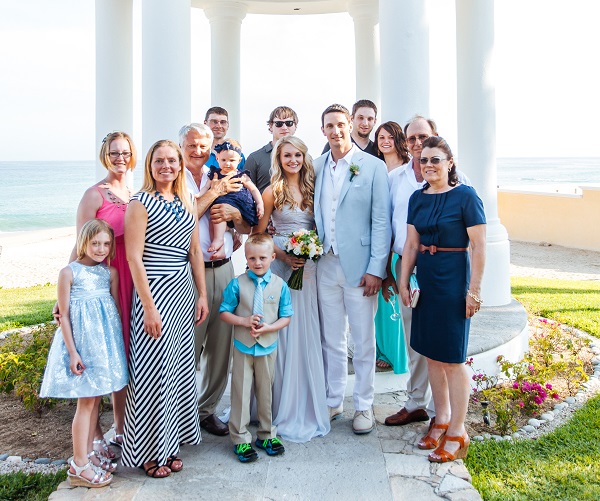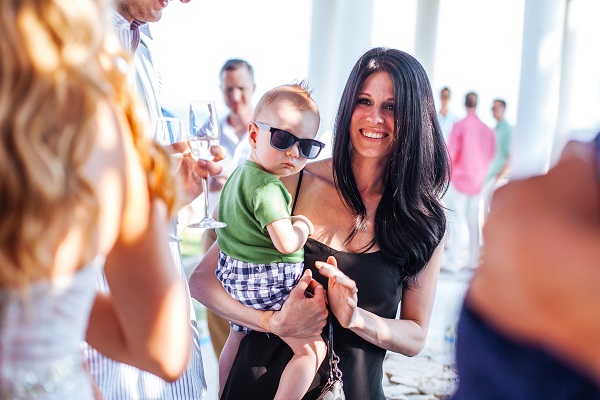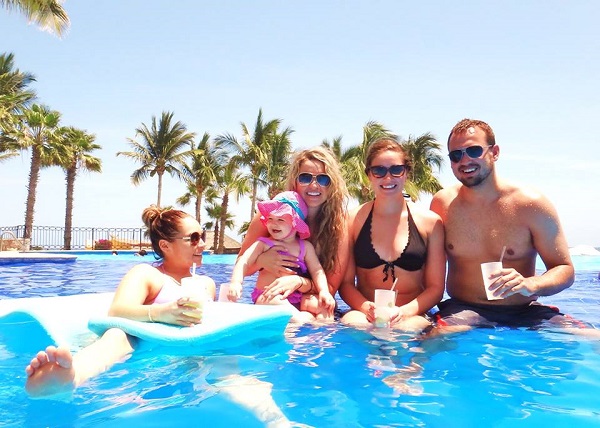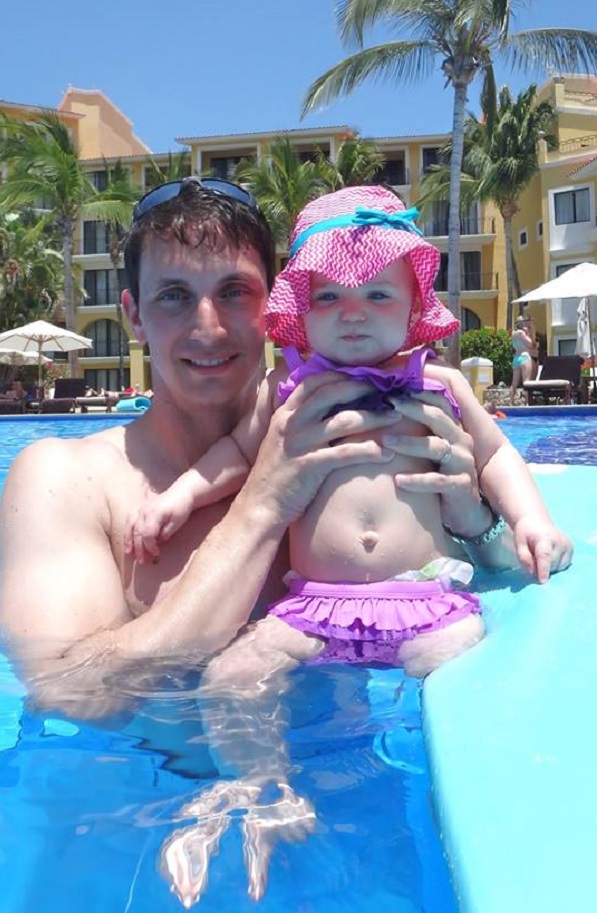 Thank you to Holly for sharing!
Stay tuned for more Notes from the Newlyweds! 
Do you have any helpful tips & tricks? If you're one of our destination wedding brides with knowledge to share, email socialmedia@destinationweddings.com and get published!