Whether your BFF is tying the knot in Mexico, or your brother is getting hitched in Greece, you are probably ecstatic about being a guest at a destination wedding. And, with good reason! Attending a destination wedding is a wonderful opportunity to celebrate a milestone moment with friends and family while also going on an extraordinary vacation. But, before you start packing, there are few etiquette dos and don'ts you should consider.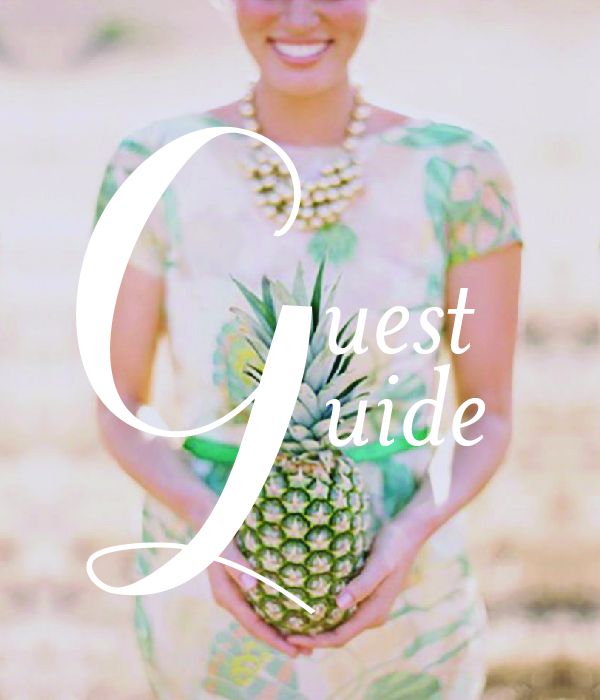 Do

 dress the part

The top question destination wedding gusts have is about what to wear. And the answer is that… it depends on the event. Most wedding invitations will state the dress code, with options ranging from beach casual to formal. If the invitation doesn't directly reveal the dress code, take a cue from the formality of the stationary or ask a wedding party member or another guest.
Don't

bring extra guests

A destination wedding might seem like a good opportunity to take your kids on a family vacation, or to plan a first romantic getaway with your new boyfriend. But, your travel buddies should be limited to the people named on the invitation.
Do

give a gift

Getting married, whether at home or far away, is something to celebrate and it's always appropriate to mark the occasion with a gift. In some cases, couples will state that "your presence is the present," but otherwise, the wedding registry should provide plenty of gift ideas.

However, there is a big difference between giving and bringing a gift. As much as they are looking forward to using it, no couple wants to lug home a waffle iron in their luggage. Cards are perfect for giving at the destination, but bulky gifts can be sent to the couple's home.
Don't

ignore the wedding website

Still not sure about what you should be doing as a destination wedding guest? Most couples provide all you'll need to know and more on their wedding website. From the couple's love story to travel details, gift registries and dress codes, this page is a one-stop-shop for information about the wedding events and the people involved.
Do RSVP and make travel reservations early
The happy couple can't wait to celebrate with you! After all, that's why they invited you to the big event! Let them off the hook from worrying about whether you will be able to attend by RSVPing for wedding events and booking travel arrangements early.
While the ceremony and reception are the highlights of the trip, many destination weddings include other events. For planning purposes, it is important to RSVP for everything, from the Arrival Lunch to the Day-After Brunch to the group kayaking trip. It's perfectly acceptable to miss some of the festivities, as long as you let the couple know in advance.
For more wedding inspiration and tips, browse through our latest edition of Get Married Away!