Couple: Nikita & David
Resort Name & Destination: Finest Playa Mujeres in Cancun, Mexico
Photography: Jess Leigh Photography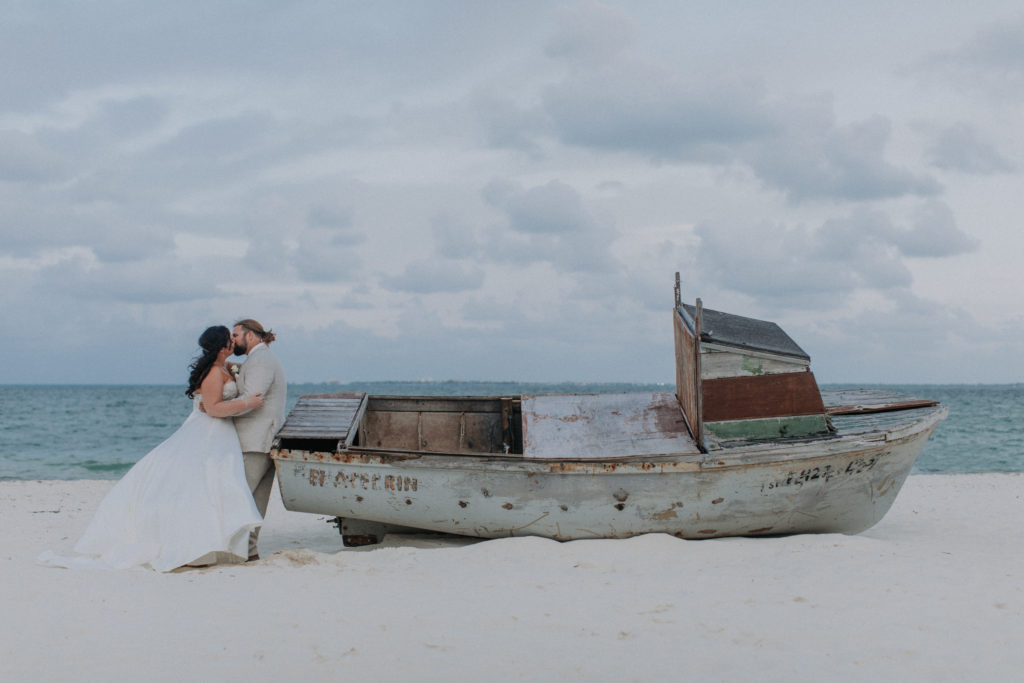 The story of how you met/fell in love:
Dave and I actually met at work. After University, I was looking for a part time summer position doing landscape design and it just so happened that he was looking for someone to fufill that position. After a about a month or two of working together, there were a couple of projects that we worked on together and instantly knew what a great team we made. We continued that teamwork for 7 years – 2 more companies built in that time and lifetime's worth of experience created.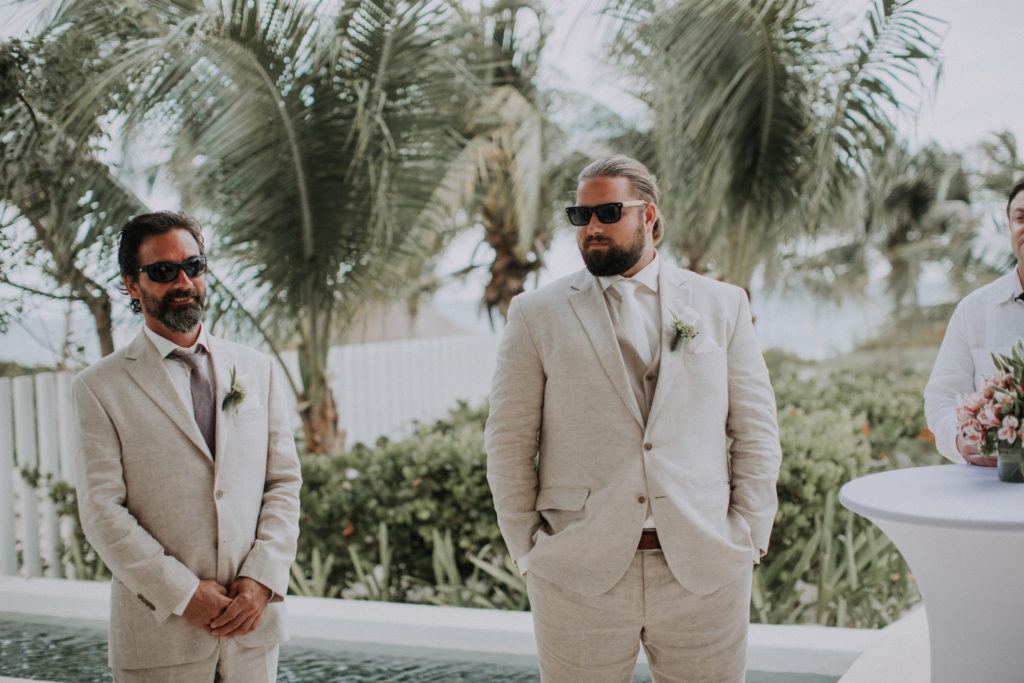 The destination wedding decision: something you've always wanted or came to love?
We both always loved the idea of having a destination wedding. Our families are scattered across Canada, so getting together for a local wedding involved travel no matter what. Why not have your family and friends travel to one of the most beautiful countries on this Earth, and build memories together? The destination wedding was the  perfect idea for us and it really allowed our families to meet, mingle and build friendships together whether it be while relaxing with drinks on the beach or sailing out to sea.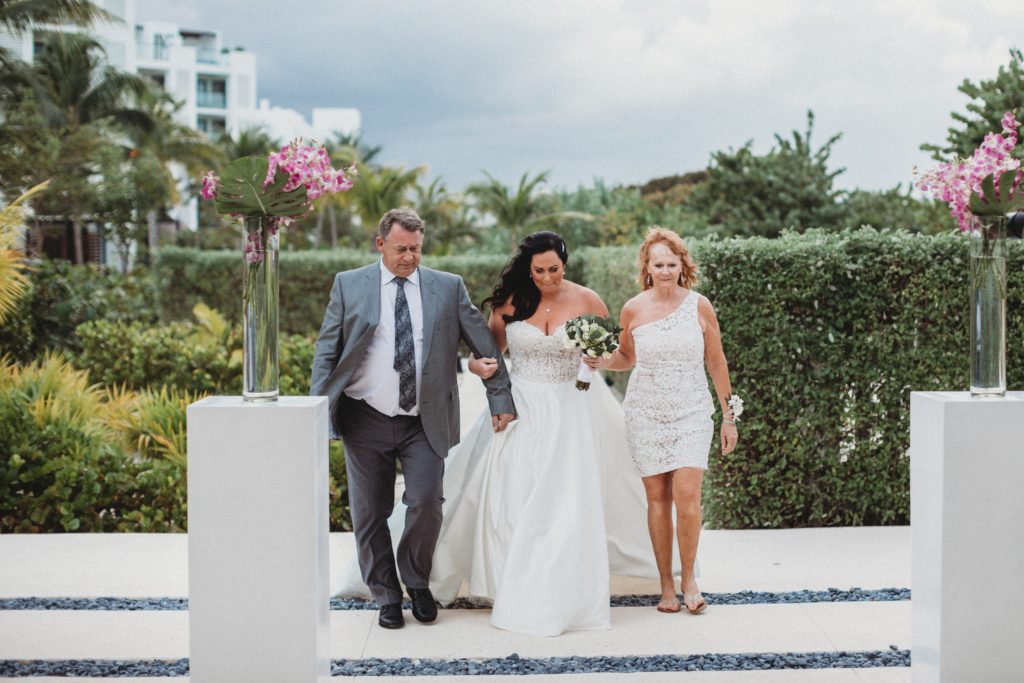 What made you choose your resort/destination?
Personal reviews are always how I travel and this resort came out on top. I had five resorts in mind, and after days of reading and research, the wedding and travel reviews exceeding all others with regard to food, hospitality and comfort. I was also a huge fan of their beautiful wedding venue locations and different levels of packages. We didn't even need a site visit to be sure that we chose the right place to host our wedding. All of our guests were amazed at how beautiful the resort was and seeing their faces when we first walked through the massive lobby doors was priceless.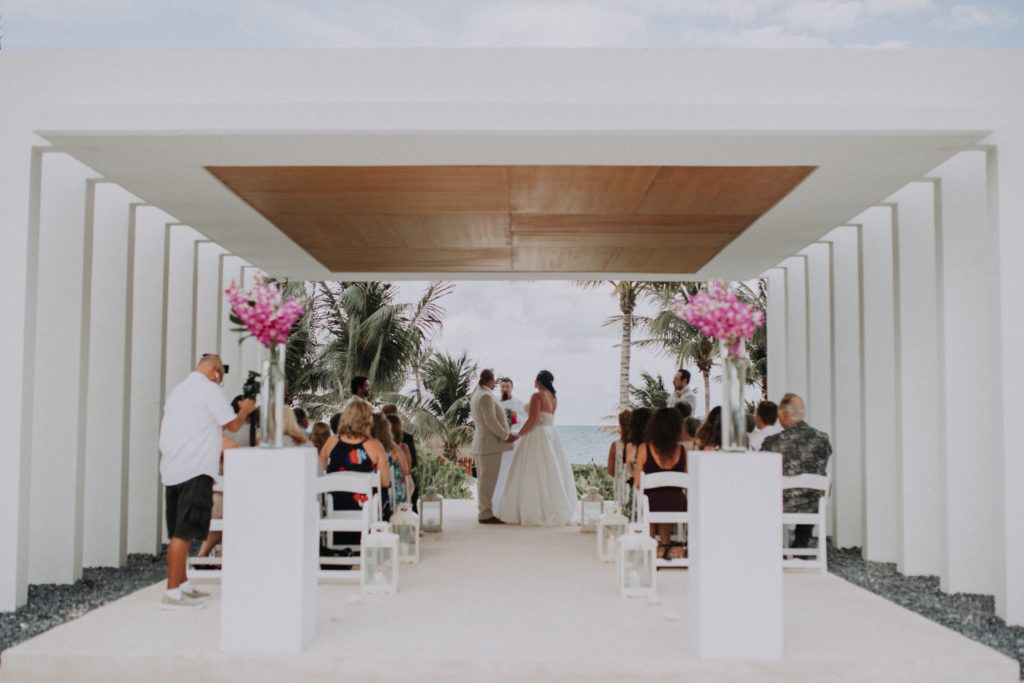 How did you personalize your wedding and ceremony?
I hand made all the table décor centerpieces. I wanted to stick with the champagne gold and fuschia color theme, so I made flower wreaths around my pillar candle cluster for each table. Also, I hand painted maracas with our name and wedding date, to give to each guest during our reception. They were our 'shake for a kiss' noise maker. For the ceremony, Dave and I wrote our own vows. I am so happy we did this to make it more of a personal experience. It was beautiful.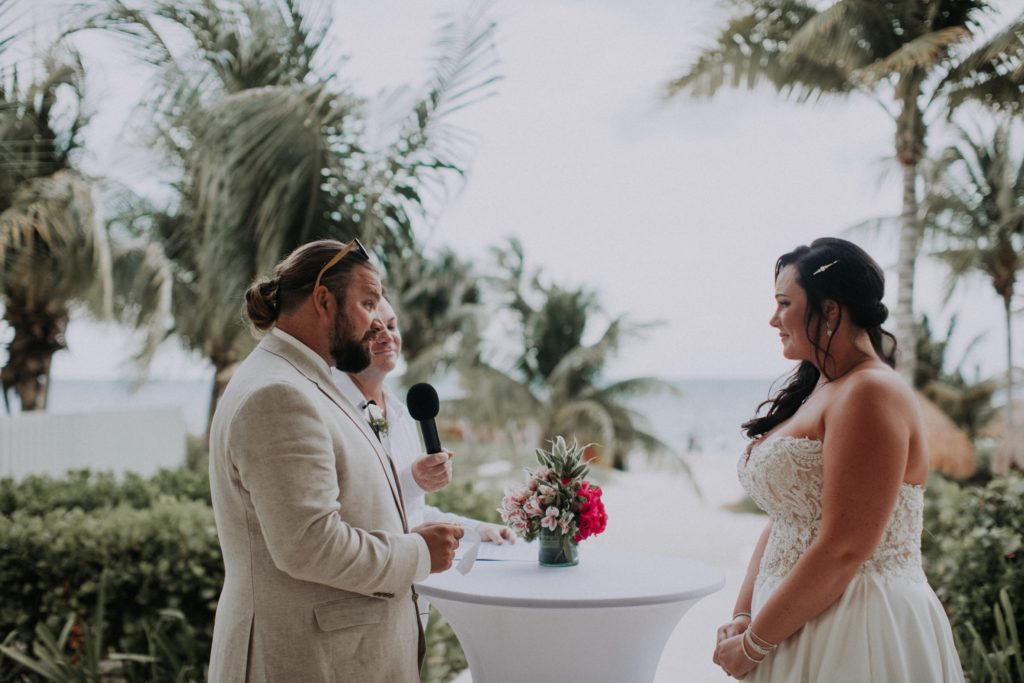 ---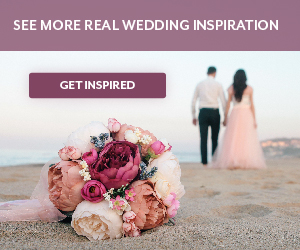 RELATED: Weddings at Finest Playa Mujeres
---
The funniest or most unusual moment was when…
That's a tough one! Every speech had humor and I remember by the end of them all my cheeks were soar from laughing and having a massive grin on my face the whole time. Also, while taking our pictures with the wedding party, Dave's man of hour made a comment along the lines of "Don't worry Dave, that's just the ring box in my pocket". Hilarious!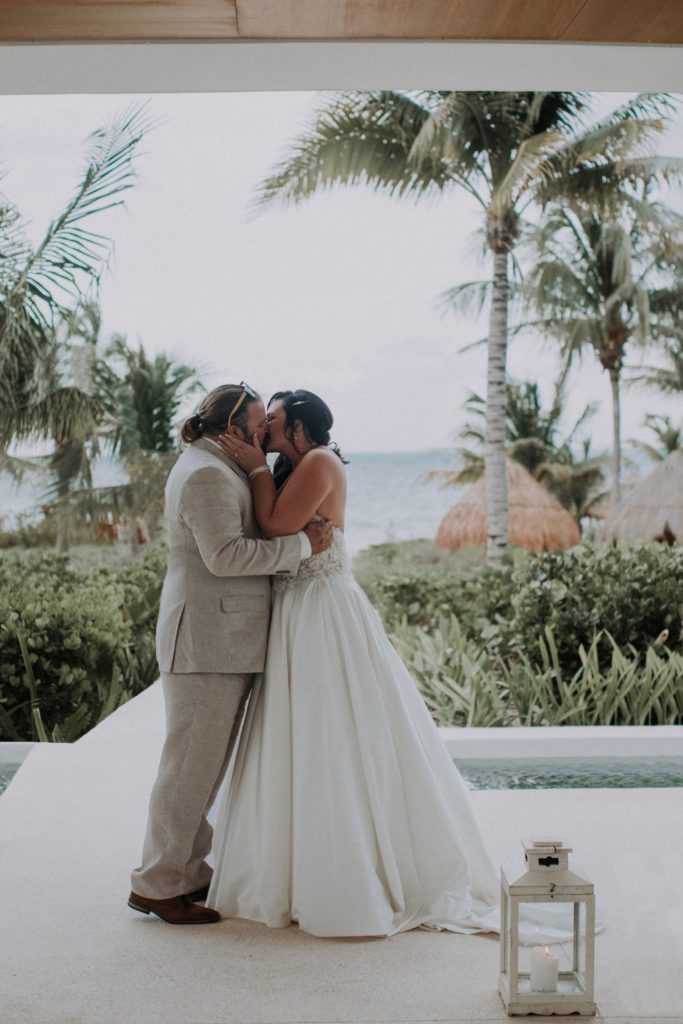 The most memorable moment was when…
First dances, hands down. Dave's dance with his mom was so beautiful, and mine with my dad was something I will never forget. My dad isn't an emotional man, but he was a puddle of tears during our father-daughter dance. He had the whole room in tears as well.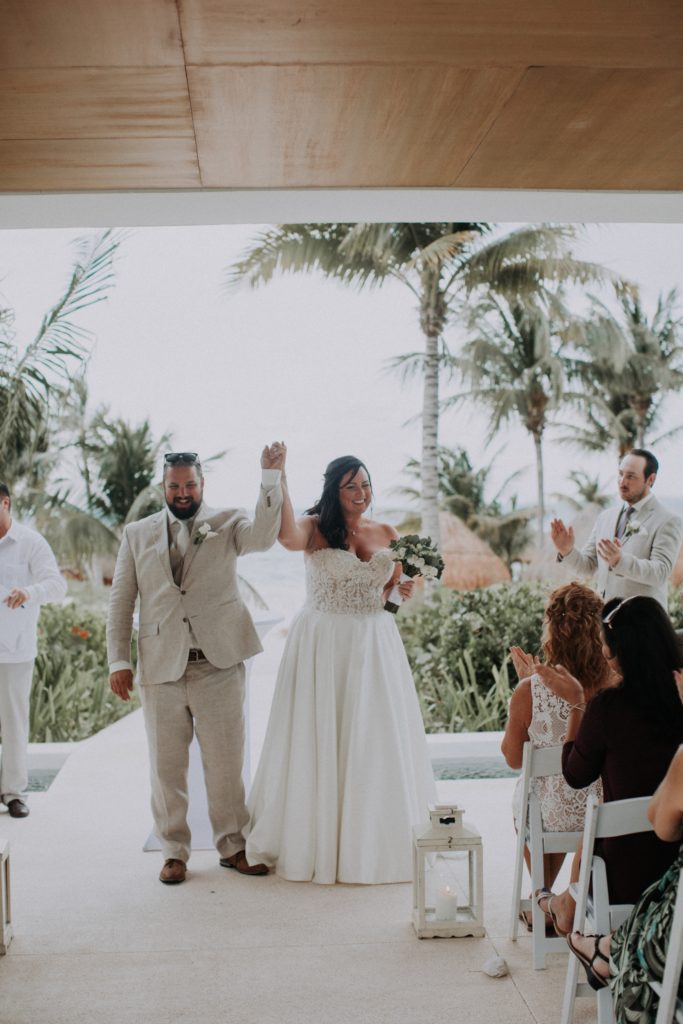 Three words that sum up your destination wedding in Cancun are:
LOVE FUN & MEMORIES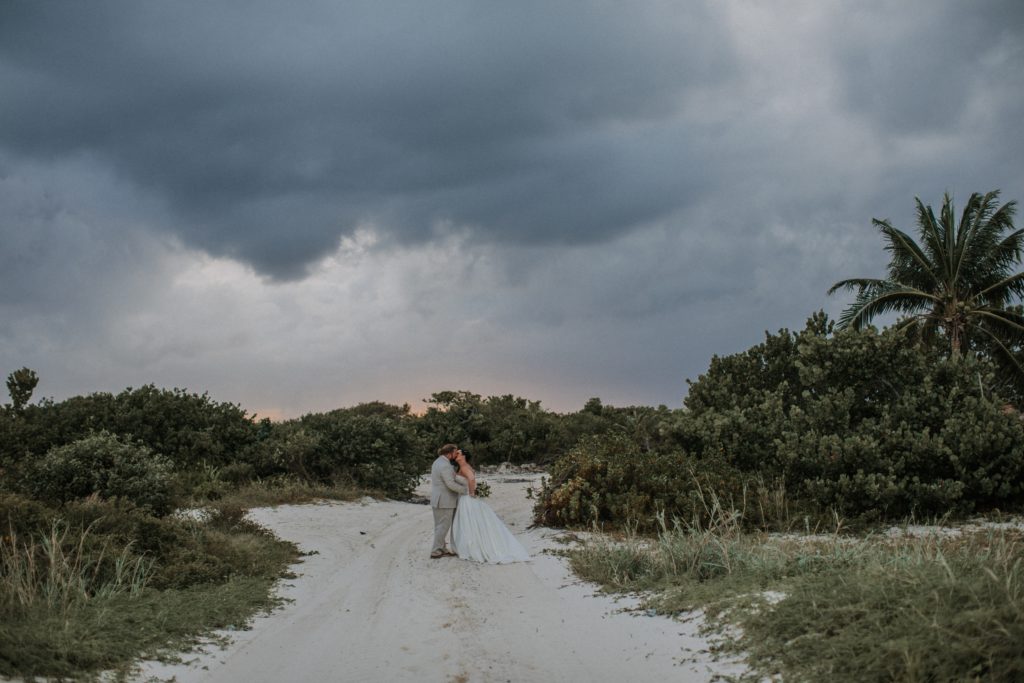 Besides the wedding itself, what was your favorite part of your trip? Did you do any activities with your guests?
We spent a day sailing out to the Isla Mujeres and stopping along the way to do snorkeling in the middle of the ocean. There is a massive sand bar between the resort and the island that offered amazing snorkeling sites. One tip is to make sure your guests ALL take a Gravol before boaring the boat. We had to cut our excursion short due to some sea-sickness. Dave and I have a love for the ocean, so one of the best memories with everyone is just swimming off the beach at the resort. A couple of our guests had never seen the ocean before! So being with them to experience that was amazing.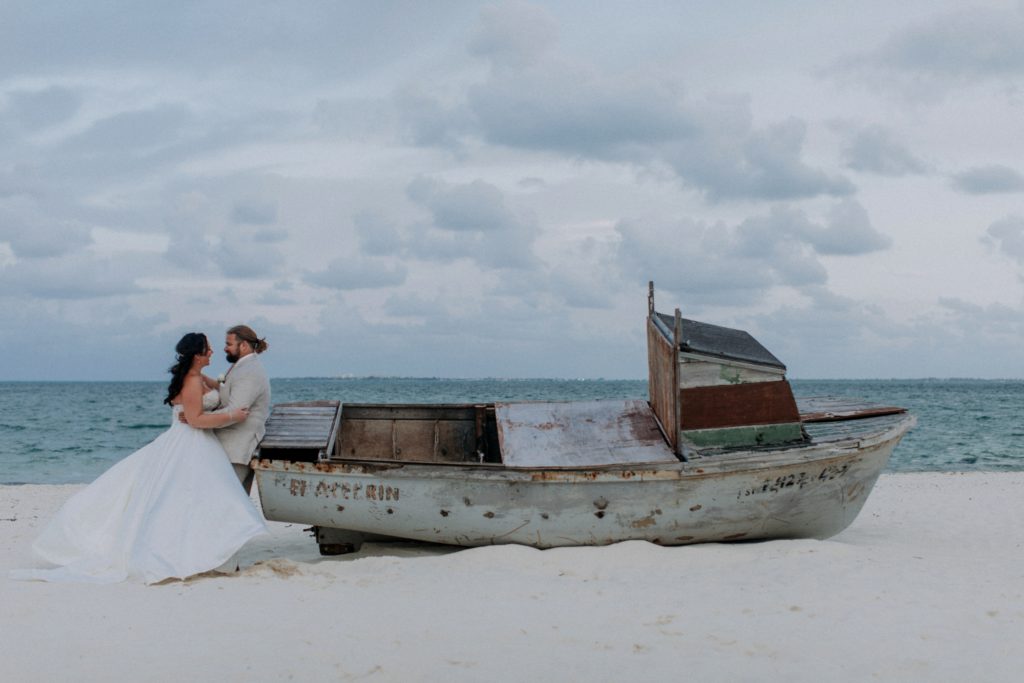 If you could travel anywhere for your one-year anniversary, it would be:
Anything is better than the harsh winters of Edmonton, Canada! I have never been to Punta Cana, but have seen such amazing photos and adore their
beaches. Mine and Dave's first big trip together was to the southside of Kauai, Hawaii back in 2012. We fell in love with that beautiful island- we would love
to go back! Anywhere out of the snow and into the sand, clear water and sunshine.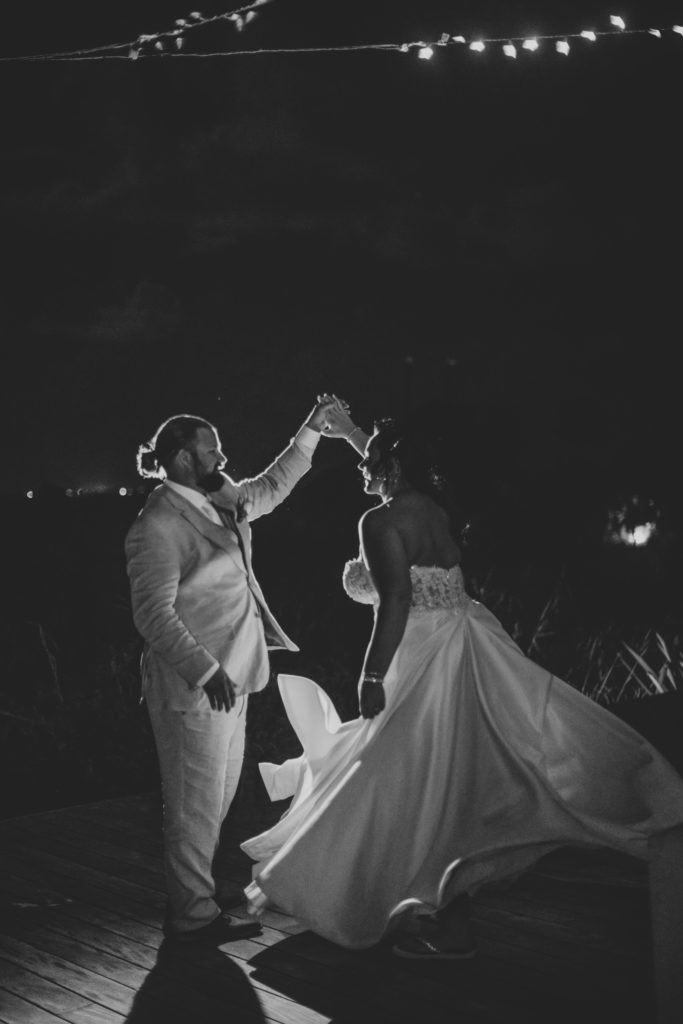 Your biggest piece of advice to couples planning a destination wedding would be:
Start about a year in advance. Do your research on the desired aspects of your wedding and narrow down your resort choices from there. Read reviews and ask questions. Once you have chosen your resort, check online (Facebook) for group pages on your resort. All your questions can be answered on those pages and the response time is immediate. My wedding group page was a life saver. After getting all my planning done via the group, I submitted my wedding planner document to my coordinator at the resort and things went so smoothly. Also, you are in such a beautiful location – do not overthink décor. No matter what your atmosphere of palm trees, beach and turquoise ocean will outdo anything you try to bring or purchase for décor.
Keep scrolling to see more Cancun destination wedding inspiration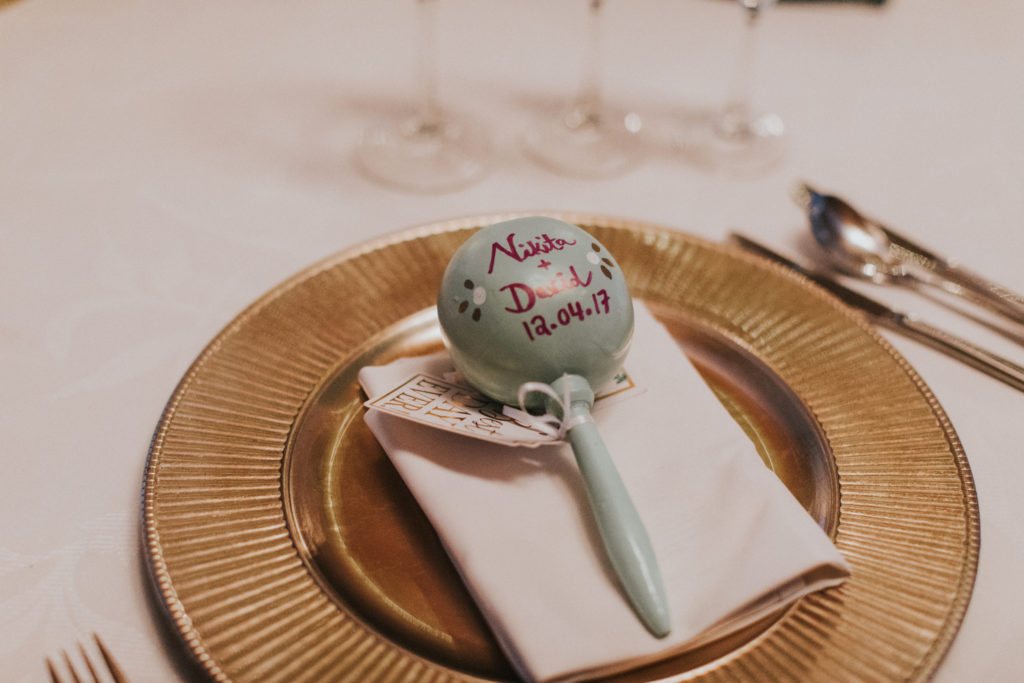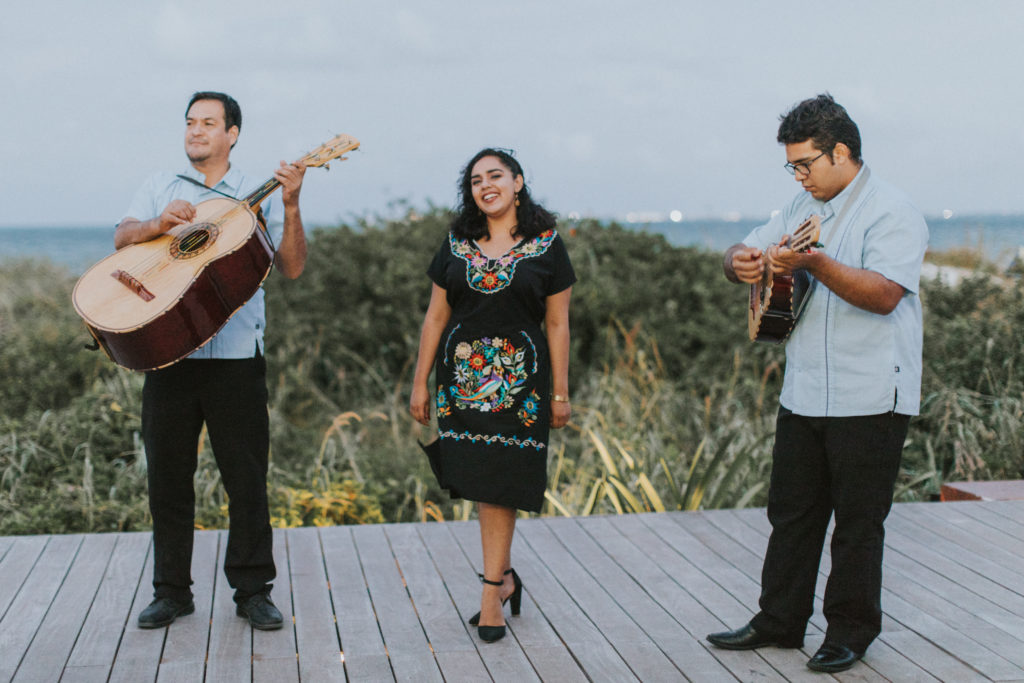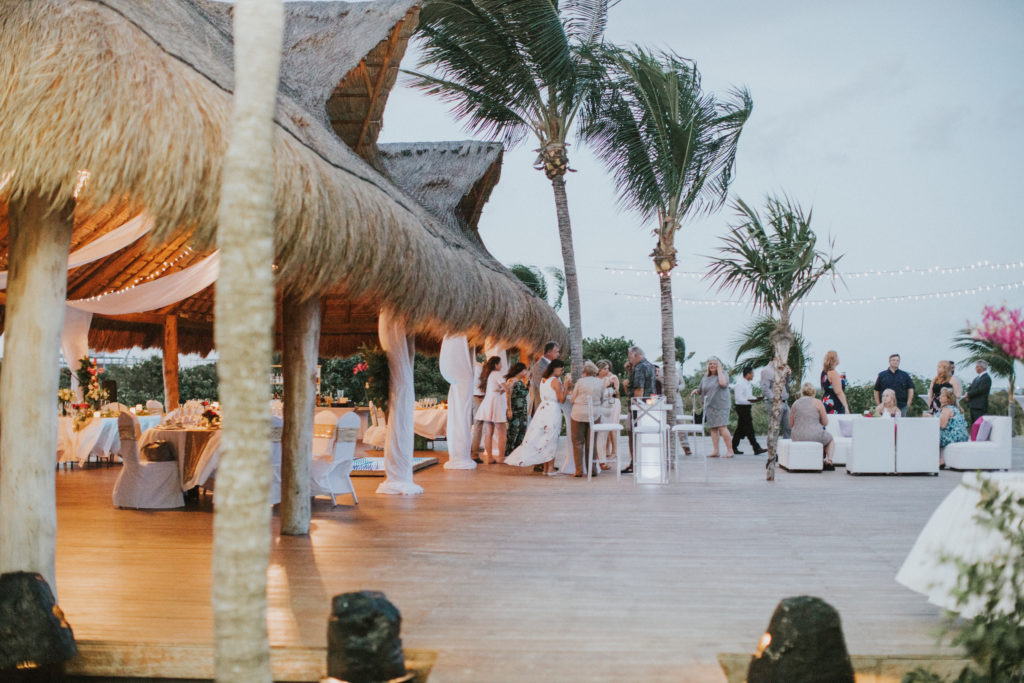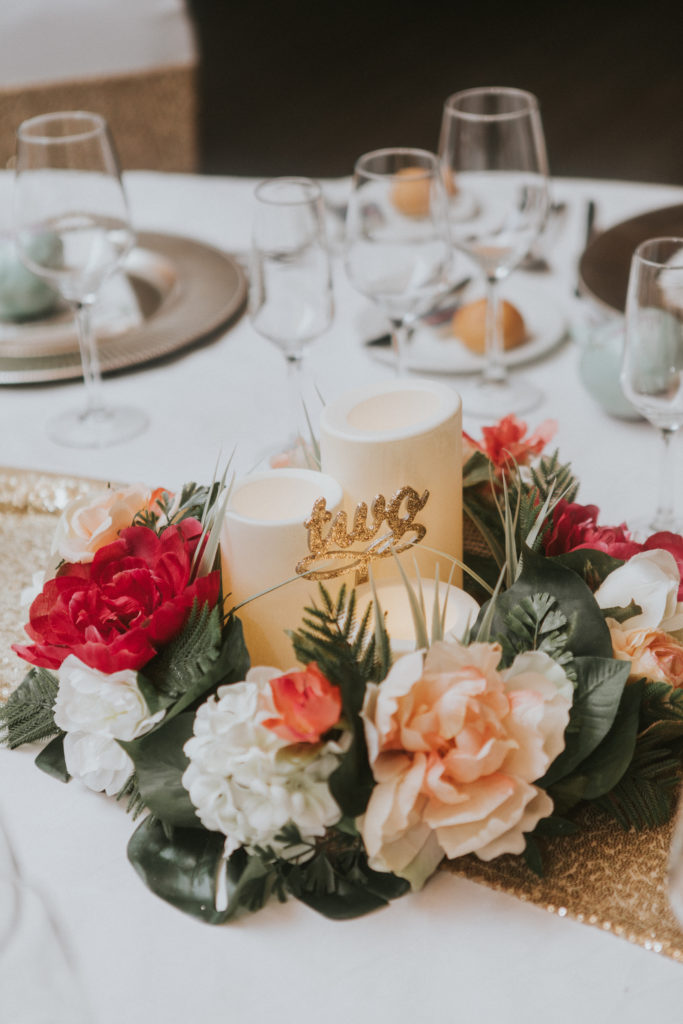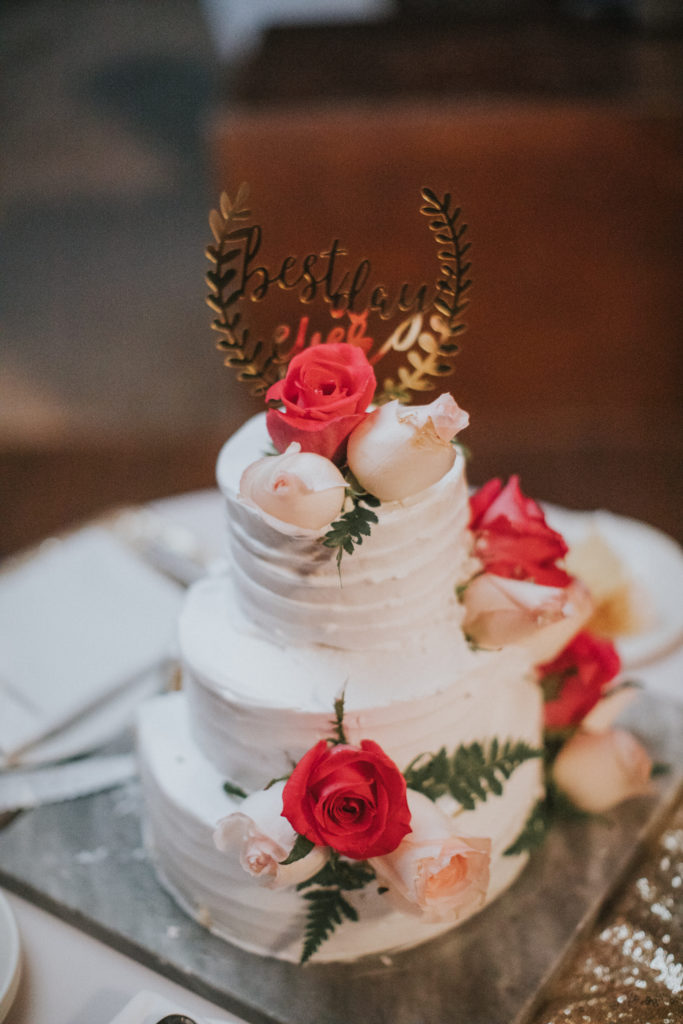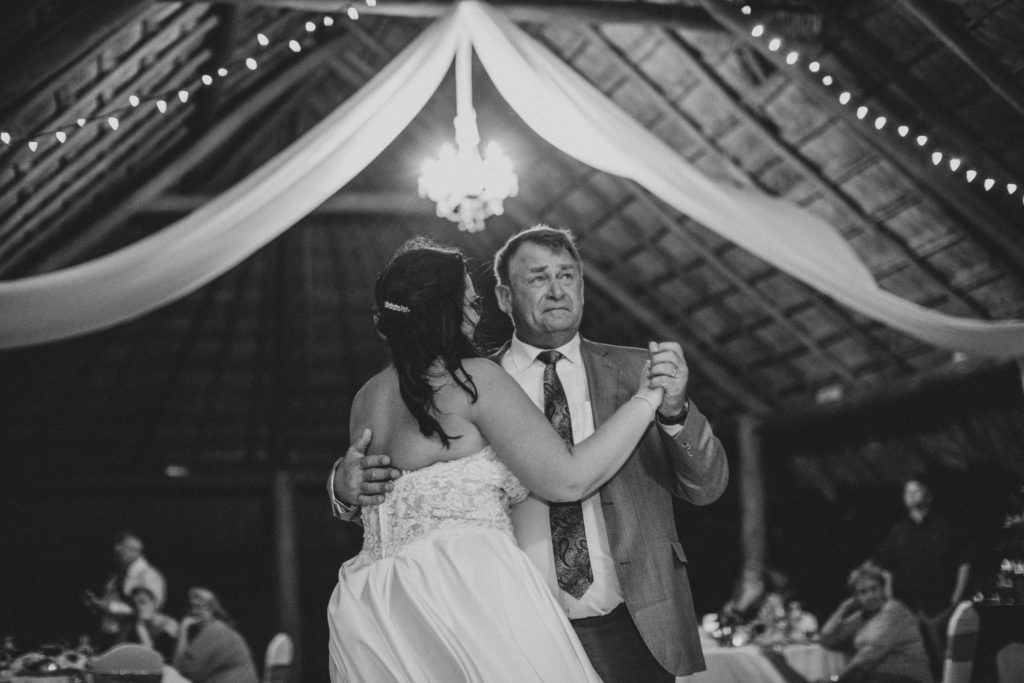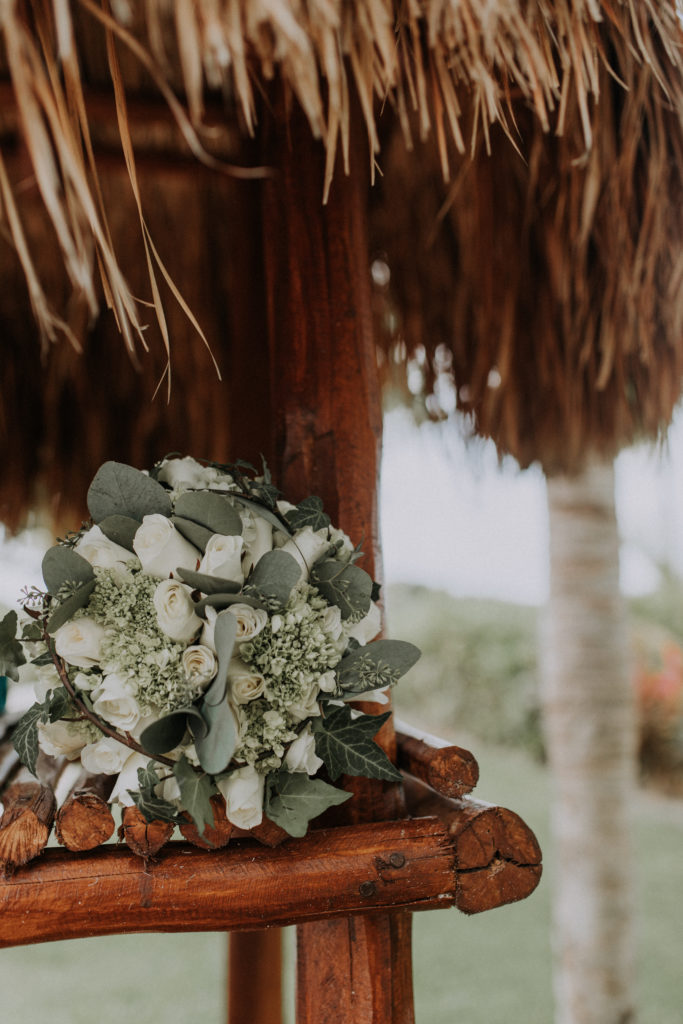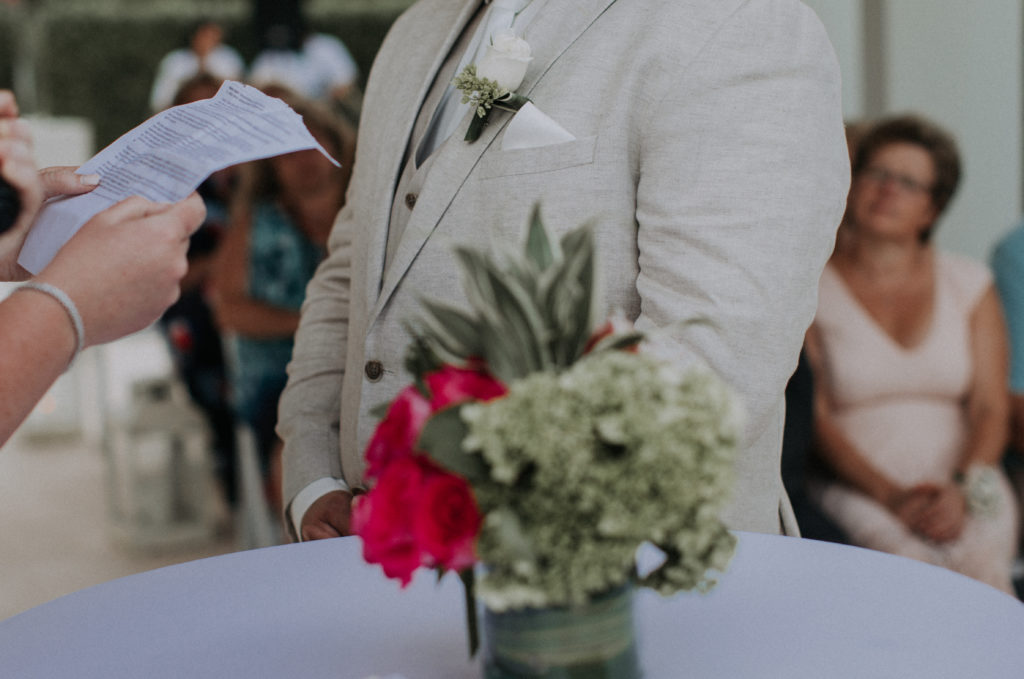 For more destination wedding details and information, visit our website and Pinterest!