Looking for top-notch wedding videography advice? Look no further! Vincton Hulcome from Epic Weddings Jamaica is here to answer your questions. Read on to get the inside scoop on why you should hire a wedding videographer, how you can make the most of your experience, and why wedding videography is so unique.

How and why did you begin specializing in destination wedding videography?
My journey as a videographer has been an organic progression; my editing skills got me into weddings in general, so as I gained momentum, more clients from overseas would see my work and book me for their beach weddings… plus, I honestly prefer the relaxing setting and ambiance of destination weddings! Jamaica is a beautiful island, so destination weddings make it easy to capture breathtaking footage.
Why would you suggest destination wedding couples opt for a wedding video?
The technology nowadays allows professional, high quality videos to be more accessible than ever before, especially now that cinema 4k and drones are accessible to make wedding cinematography a true spectacle. You don't want to be a couple in the year 2056 looking at only still images of your special day. Take advantage of the time we are in!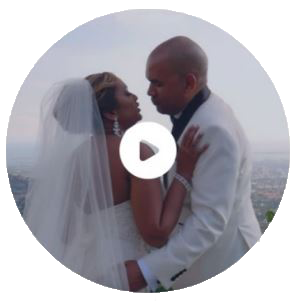 What makes your wedding videos so unique?
Having a true appreciate for the art of cinematography, I always try to reinvent myself with every shoot, looking at different ways to capture art and tie it into the emotions of the day. Spontaneity is also a major factor; capturing those little moments that would otherwise be overlooked and making them part of the love story is so rewarding.
How can couples make the most out of their destination wedding video shoot?
Simply by being natural and having fun. It's as simple as that!
What is your favorite thing about videoing a wedding couple's big day?
Meeting new people is my favorite thing about shooting weddings; you never know who you will meet and what you will learn while on the job. Great atmosphere, good vibes and music always allow us to make the new, awesome memories while capturing yours.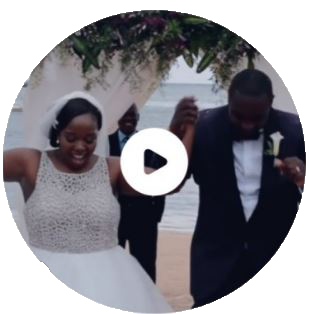 Can you describe the most unique destination wedding you've ever shot thus far?
I shot a Sikh Wedding last year, with a couple who were kind enough to accommodate me and my team at the hotel with them for the weekend. I made many friends, ate a lot of Indian food, learned about the culture and even a few dance moves! That's definitely the most unique one that comes to mind.
What is your best piece of advice for couples looking to hire a videographer for their destination wedding?
GO FOR IT! Your children (and even grandchildren) will thank you!
Anything else you'd like to add?
Thanks to all the couples so far who have supported what we do and have spread the word about us! We are currently going through a very significant and exciting expansion in which we are looking to shoot destination weddings overseas and be able to offer our style of production internationally to those couples whose ideas may involve a different destination.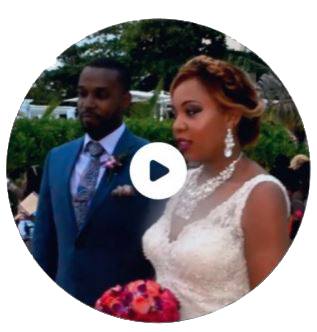 Learn more about Epic Weddings Jamaica, and follow them on social media for even more inspiration!
For more destination wedding inspiration, browse through our website, Pinterest and latest version of Get Married Away!