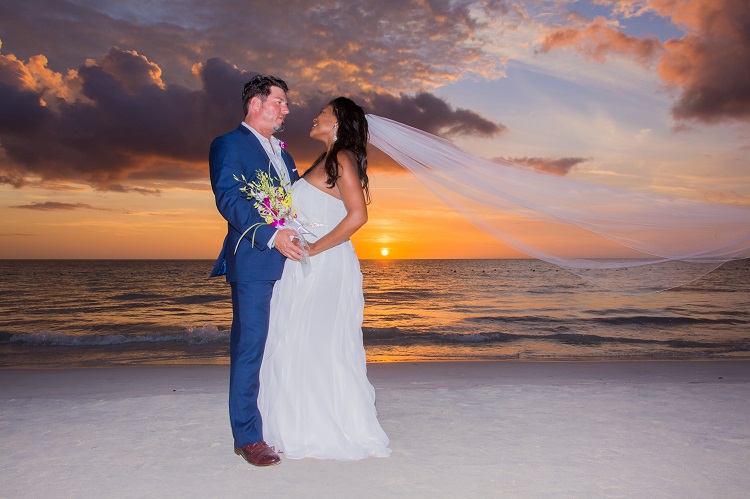 The (brief) story of how you met/fell in love: We met through a mutual friend; however, the sparks flew when we were partnered up to play pool against another team! The next day was our 1st date, chad picked me up on his motorcycle and we rode to a beachfront restaurant for lunch… we've been together ever since.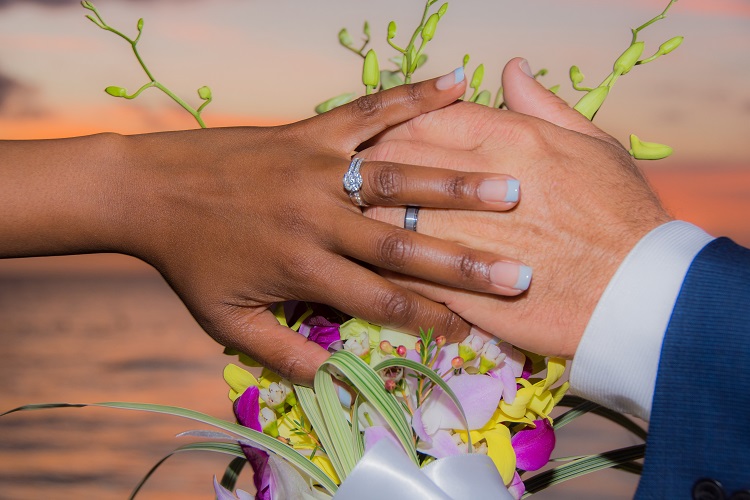 The destination wedding decision: something you've always wanted or came to love?
In my late twenties, I decided that if I was ever to marry, I wanted it to be an international destination!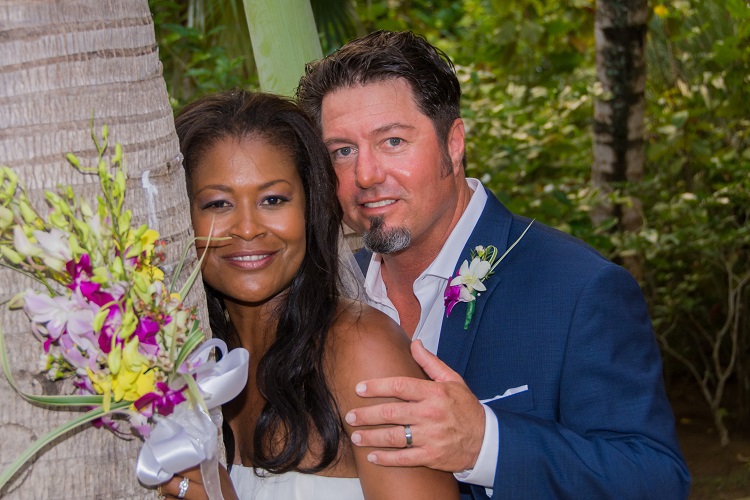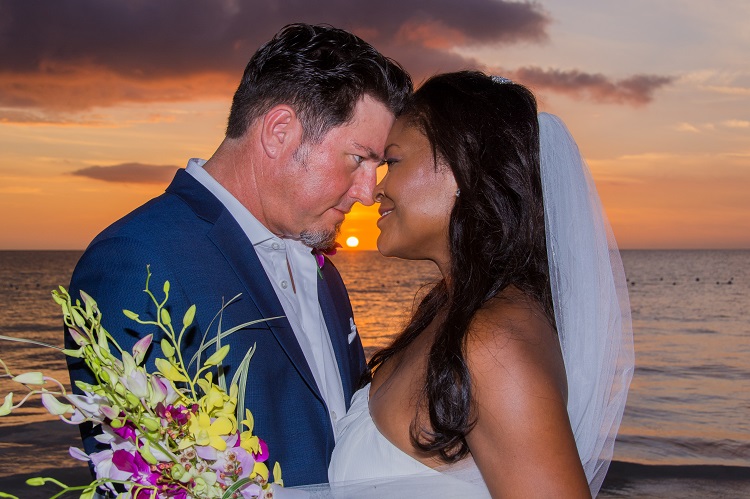 What made you choose your resort/destination?
Our Certified Destination Wedding Specialist, Barbara Hylton, was instrumental in helping us find a location not too far from the U.S. that also included all of our wishes (all-inclusive resort with affordable prices, a resort which offered wedding packages, and an adults-only resort).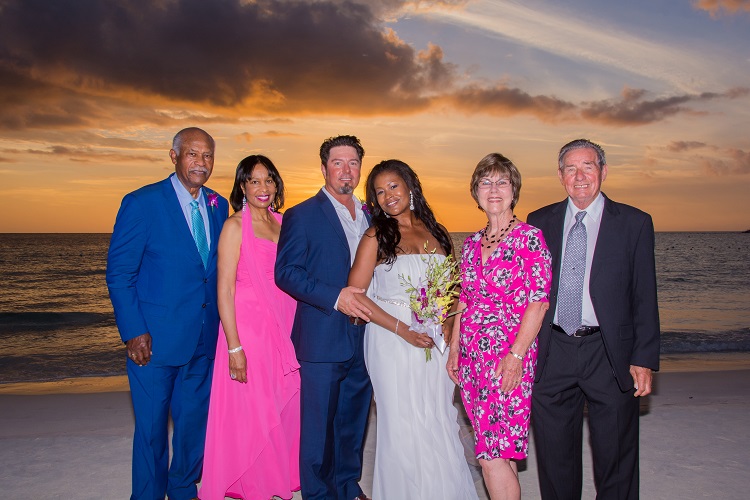 Three words that sum up your destination wedding experience are:
Beautiful, fun, memorable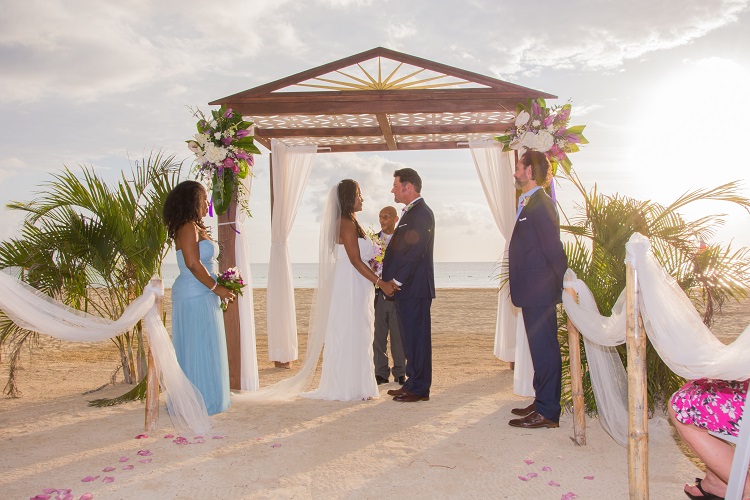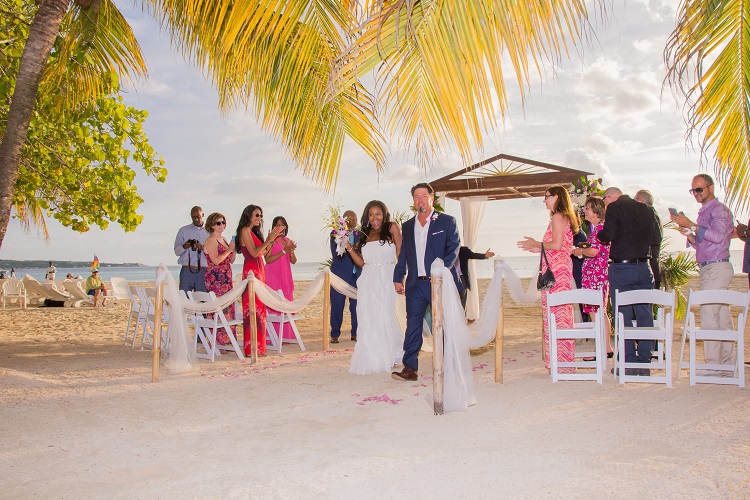 How did you personalize your wedding and ceremony?
Before the wedding, I handmade message in the bottle invitations that included a personalized poem that read:
On the beach
Hand in hand
We will wed
On the sand
An ombre blue acrylic cake topper reading "JaVonne + Chad"
Something old: My grandmother's cross necklace was braided into my bouquet
Something borrowed: My mother's bracelet
We gave our mothers silver starfish necklaces
We gave our fathers a compass/knife set
We gave the maid of honor an initial necklace with a silver starfish and sea glass (The best man previously received his gift of an engraved knife prior to the trip.)
The most memorable moment was when….
Everything!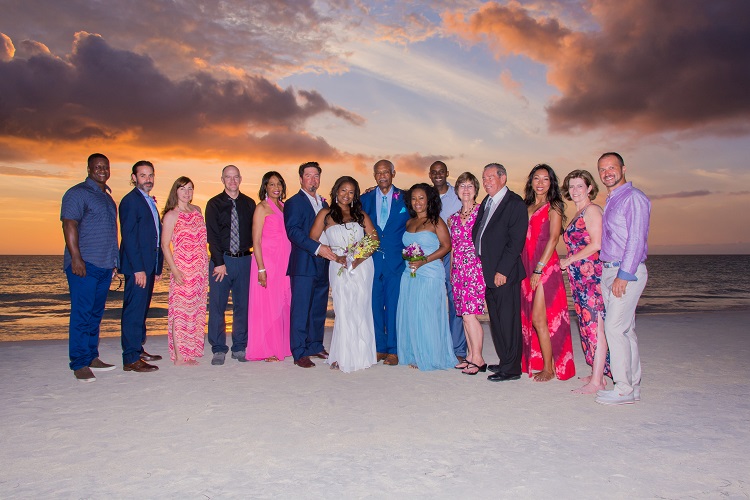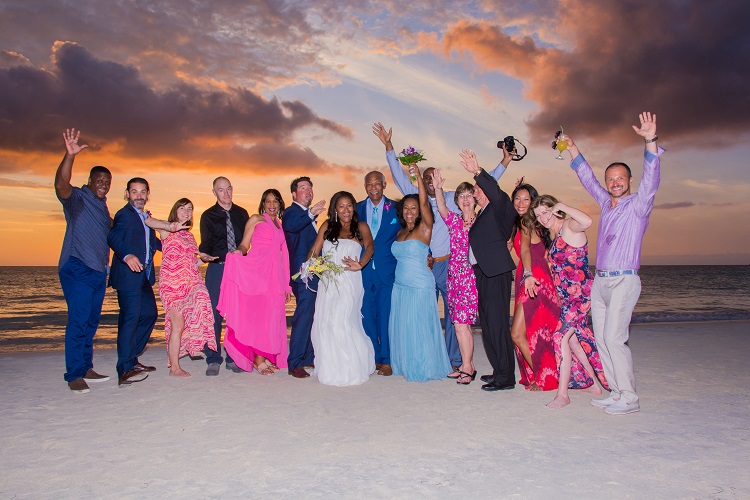 Besides the wedding itself, what was your favorite part of your trip? Did you do any activities with your guests?
Overall our favorite part of the trip was being able to spend time with close family & friends! We absolutely loved relaxing in the crystal clear ocean every day with drinks in hand! We went on a sunset catamaran cruise to welcome our guests to Jamaica, the views we're simply breathtaking. We also swam off the coast for a snorkeling excursion that was full of coral reefs and excitement!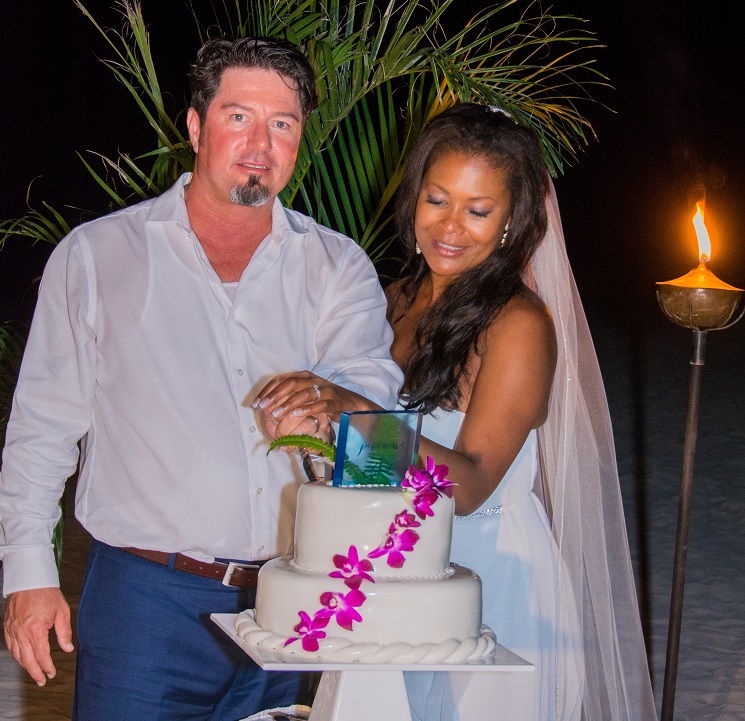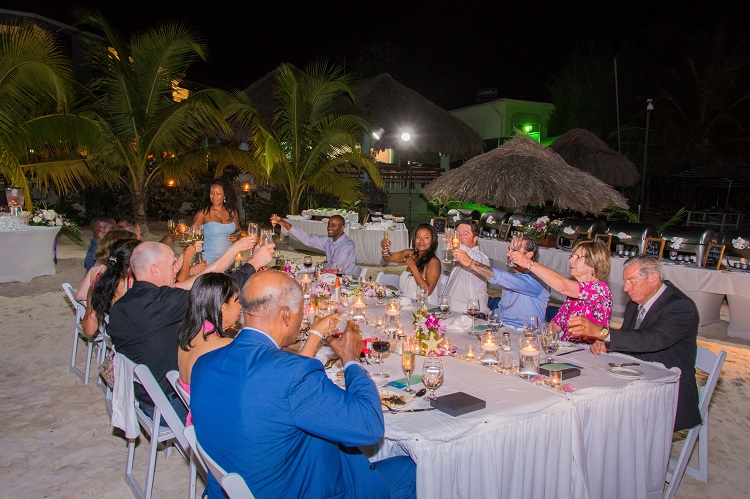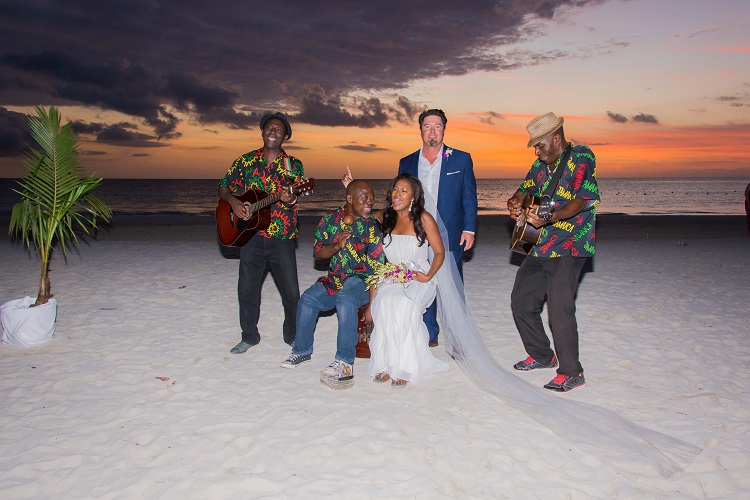 If you could travel anywhere for your one-year anniversary, it would be:
We are already planning to travel to Croatia & Romania in 2017 – just in time for our one year anniversary!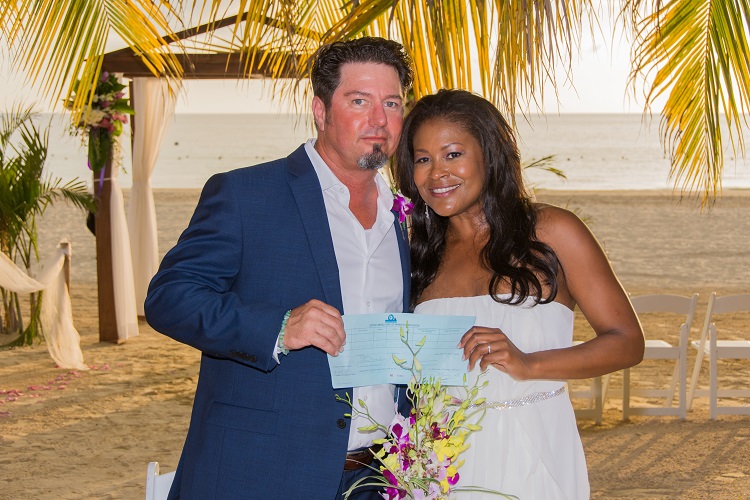 Your biggest piece of advice to couples planning a destination wedding would be:
I had a wonderful stress free experience so my advice is to "go with the flow." Allow flexibility and trust that your dream wedding will turn out perfectly! After all, the most important thing is marrying the love of your life!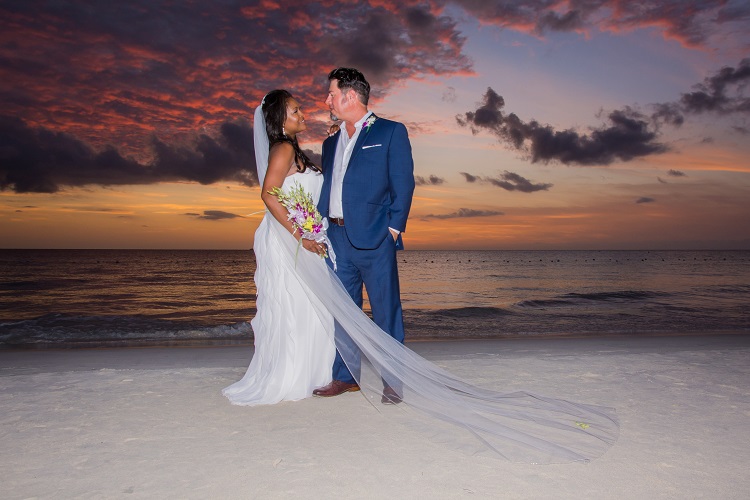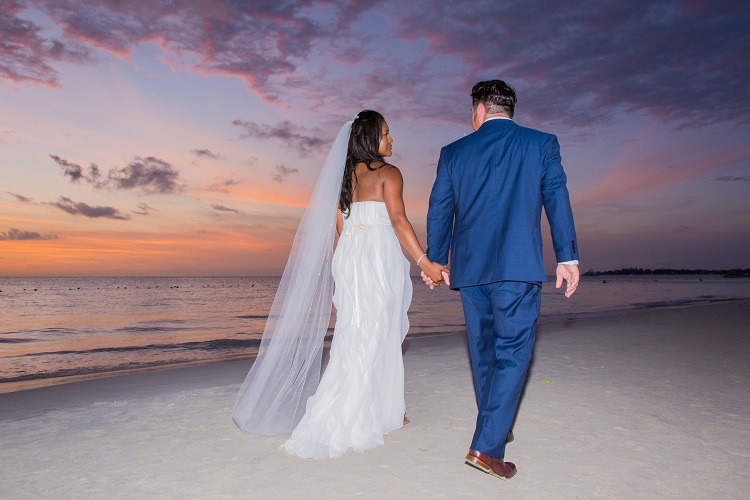 Photography By Cecil Holgate
For more real wedding inspiration visit our Pinterest!