If over-water bungalows pop up on your destination wedding wish list and dream honeymoon Pinterest board, it's time to celebrate! Karisma Hotels & Resorts recently opened the very first over-water bungalows in Mexico and they are flat-out fabulous! The Palafitos Over-Water Bungalows at El Dorado Maroma have everything you are dreaming of, plus a few extra surprises you haven't even imagined.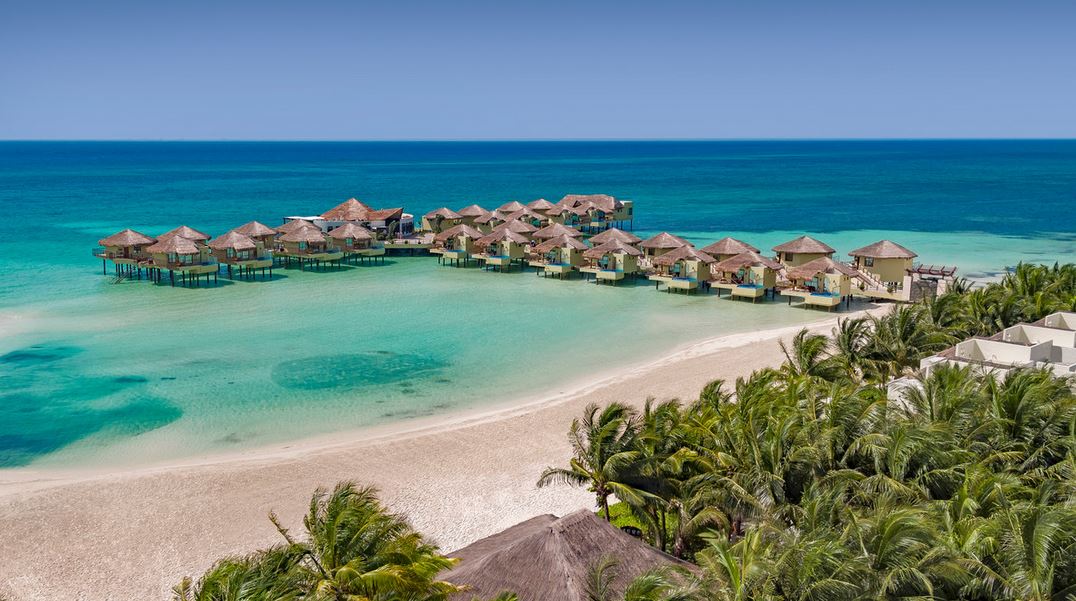 These truly innovative bungalows are game-changers for ocean-loving couples planning a destination wedding in Mexico. Everywhere you go, you will be surrounded by views of turquoise water. Sounds pretty nice right? Well, it gets better! Each bungalow features glass-bottom floors, so you can sneak a peek at the fishes swimming under you any time you want. Get even closer to the waves with direct ladder access to the ocean, and after your swim, rinse off in the romantic outdoor shower. As if it wasn't enough sun-soaked fun already, cool off with a dip in your private infinity pool or heat things up in the indoor Jacuzzi, perfectly sized for two.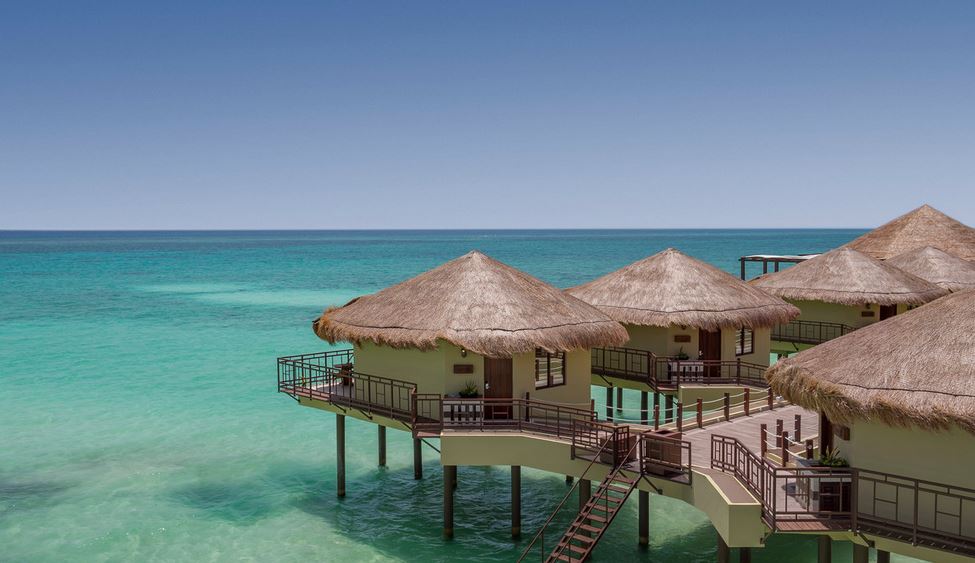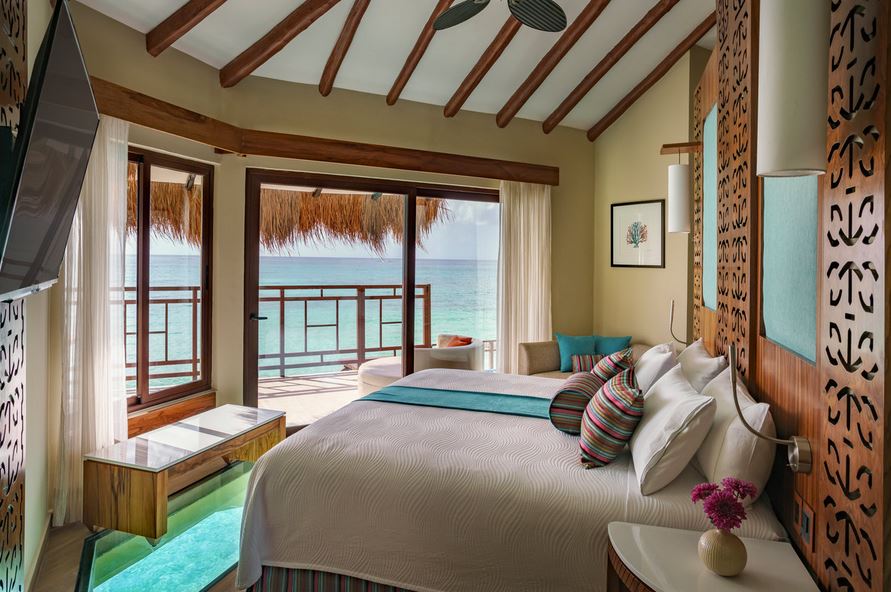 If you and your sweetie can pry yourselves away from your bungalow, you'll be pampered and spoiled everywhere you go. From a world-class spa to Gourmet-Inclusive restaurants, your romantic getaway will be filled with top-notch services at every turn. The best part? You'll never be far from the tranquil waters that called you to these luxurious accommodations in the first place. Oh, and did we mention those tranquil waters are located on one of the Top Ten Beaches in Mexico? Maroma Beach boasts a long stretch of soft, white sand perfect for sinking your toes in as you walk down the aisle to the love of your life.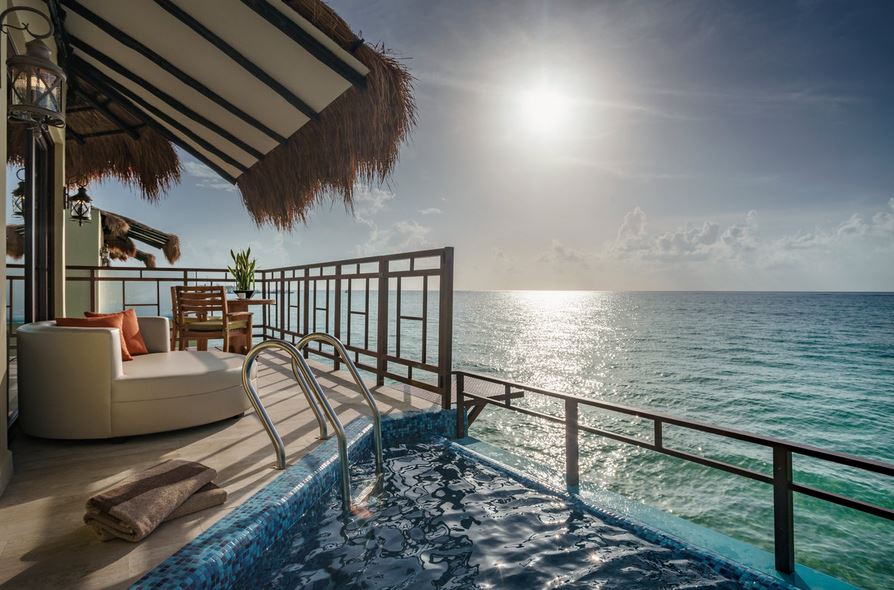 For an extra touch of romance, the overwater Naay Spa boasts a complete range of pampering treatments, all designed to help you relax, unwind and savor the moment. From facials to hot stone massages, treatments are inspired by the Mayan principals of earth, fire, wind and water. Many of the spa's unique treatments feature Caribbean Sea moss, which aids detoxification and relaxation. Even better, many treatments can be done outdoors. Does anything set the mood for romance better than a moonlight couple's massage over the lapping waves? We didn't think so.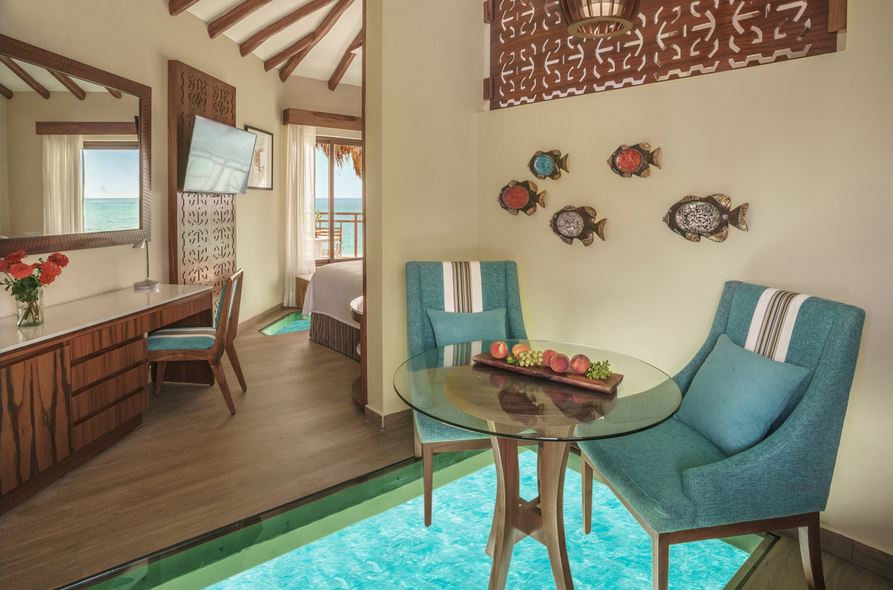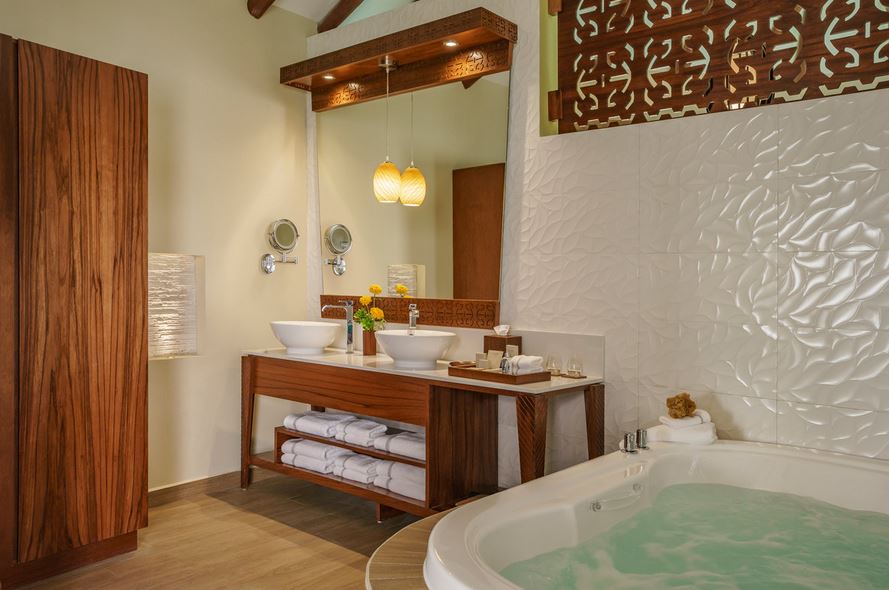 The romantic setting and the spa services might leave you completely blissed out, but you will still need to eat. The overwater grill and wine bar turn meal time into an unforgettable experience. Sip your favorite Chardonnay while nibbling on gourmet dishes and watching the sun slide into the ocean. If you can tear your eyes off the spectacular views, the open kitchen provides a bit of dinnertime entertainment, too.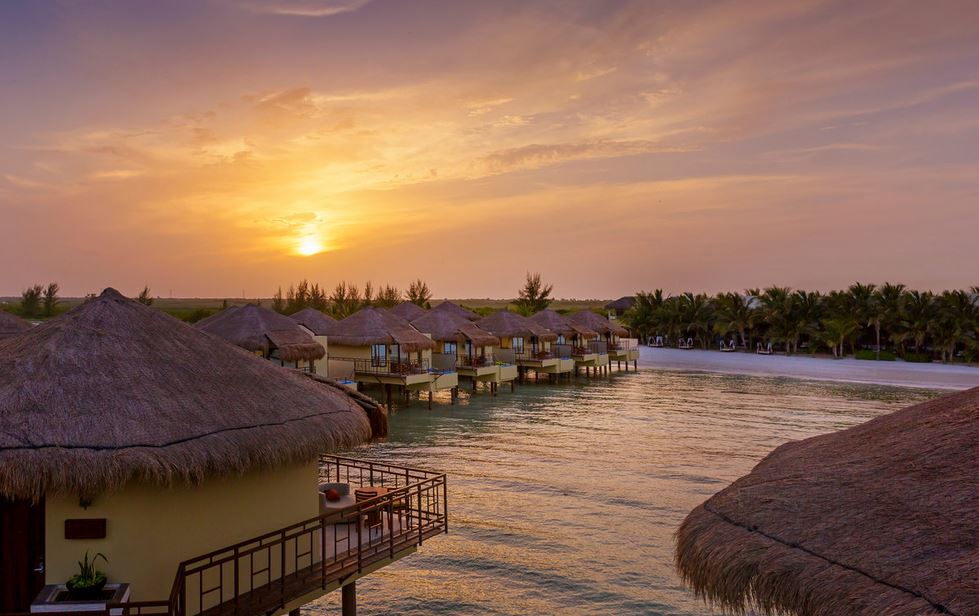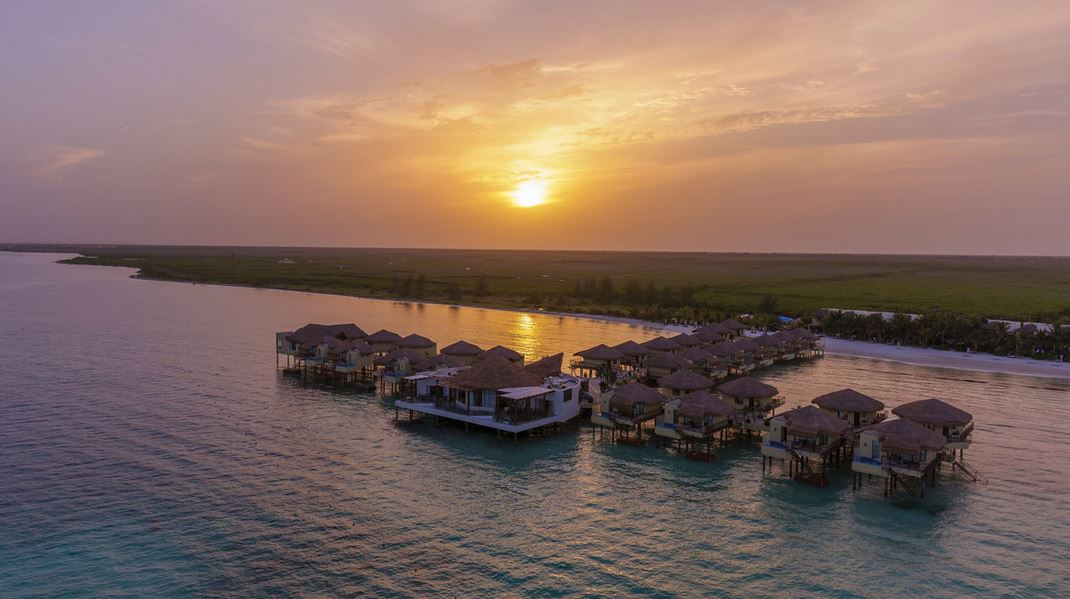 If you have brought along your family and friends to share in the destination-wedding excitement, there is a private dining room, complete with a glass floor.  Can you imagine dining and dancing over the ocean during your intimate wedding reception?  The dream can be yours at the Palafitos Over-Water Bungalows at El Dorado Maroma.
Can't get enough of these stunning spectacles? Neither can we! Get in touch with your Specialist TODAY and take full advantage of the romance, luxury and all-inclusive bliss!