Hard Rock Hotel Vallarta is settled right in the heart of Riviera Nayarit, Mexico with a beautiful view of Bahia de Banderas. Guests who stay here are pampered with amazing views of the shoreline, lush greenery, unlimited beach access and unbeatable accommodations. A Puerto Vallarta destination wedding has never sounded more perfect!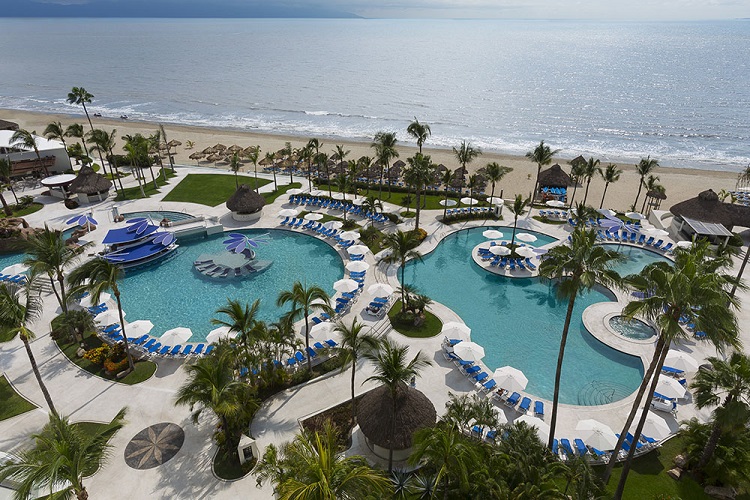 Activities & Amenities
There's no shortage of adventure when it comes to Hard Rock. Try out your golf skills at a once-in-a-lifetime course, or spend the day basking in the Mexican sun. Whatever you do, make sure to splurge for on-site activities! Kayak, play beach volleyball, snorkel or even horseback ride the day away. Keep the kids busy by enrolling them at the Kid's Club. This decked-out playground is perfect for the little ones, while you can play by the pool. Score!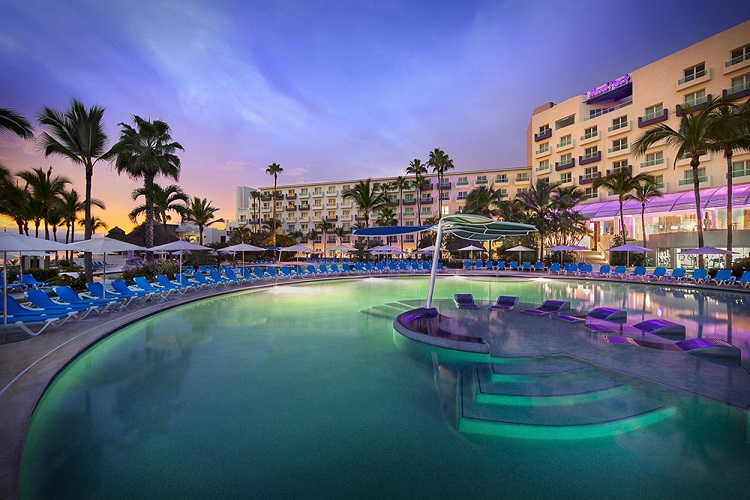 Accommodations
After a long day of Puerto Vallarta fun, retreat to your luxurious suite filled with spectacular views of the shoreline. Each suite boasts its own hydro spa tub, balcony, and minibar. As an added bonus, Hard Rock Hotel Vallarta offers 24-hour room service so you never have to leave the room! At Hard Rock Hotel Vallarta, they've got everything covered – you don't even have to lift a finger.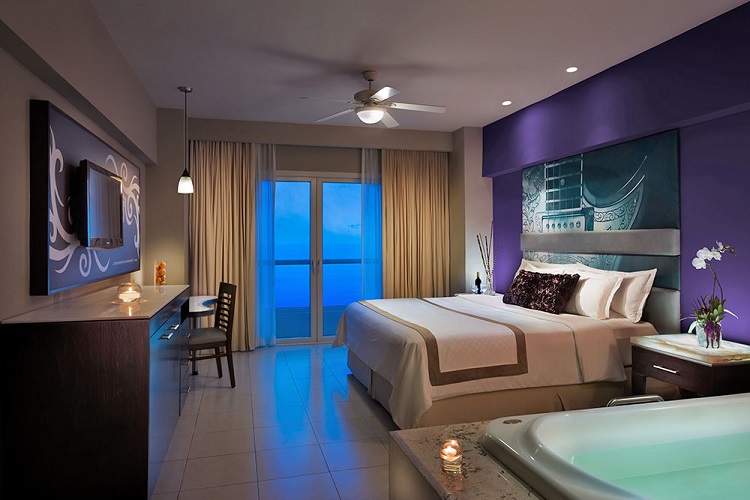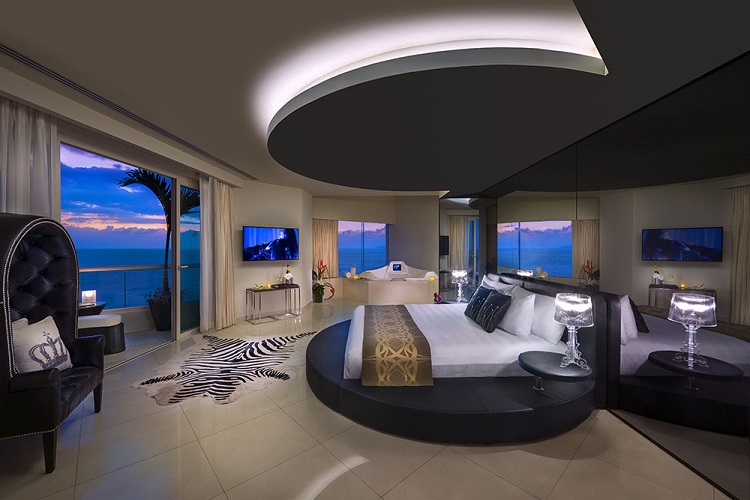 Dining
Jaw-dropping international cuisine can be found throughout Hard Rock Hotel Vallarta's property. Guests can indulge in Italian, Asian, Mexican, and more while having the time of their life. For a truly unique experience, check out Ipanema! Here, you can pamper yourself to an upscale setting while dining on perfectly cooked Brazilian-style steak. How romantic! After hours, treat yourself to refreshing drinks and top-notch cocktails at any of the three bars on property. Who could say no to that?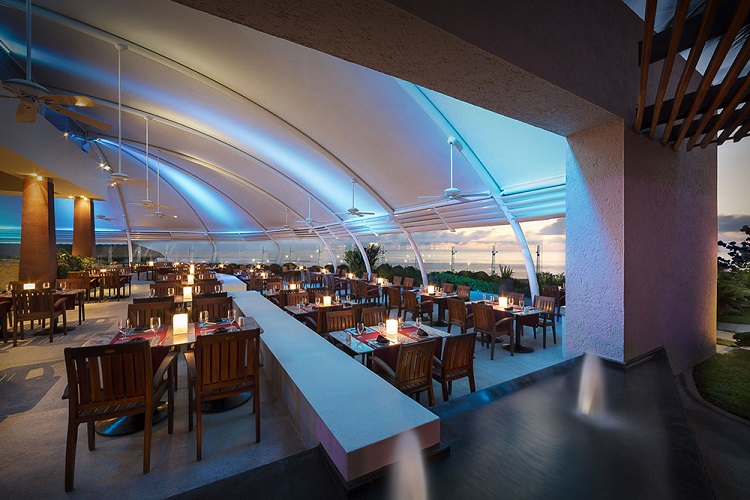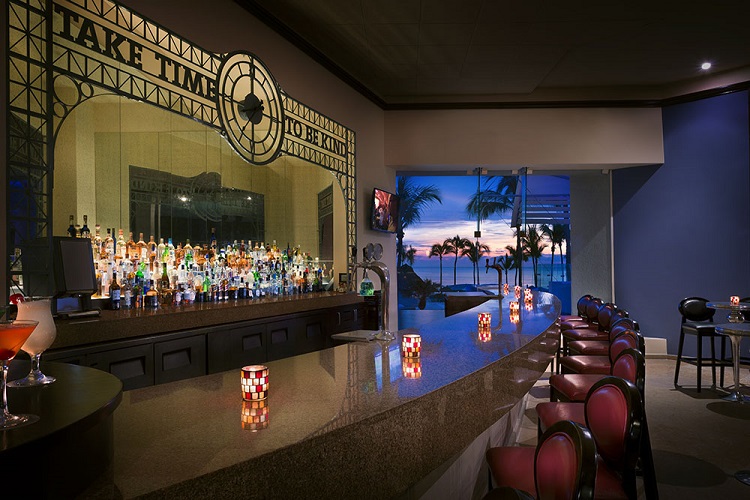 Weddings & Romance
Planning a destination wedding in Puerto Vallarta? You're in luck! Hard Rock Hotel Vallarta's wedding packages are carefully designed by Colin Cowie. Puerto Vallarta wedding packages come with their own personality, making them perfect for couples looking to find their own style. Here, it is possible to pick the all-inclusive destination wedding of your dreams! After the ceremony, enjoy a dove release to celebrate your new hand in marriage. An unforgettable romantic getaway awaits!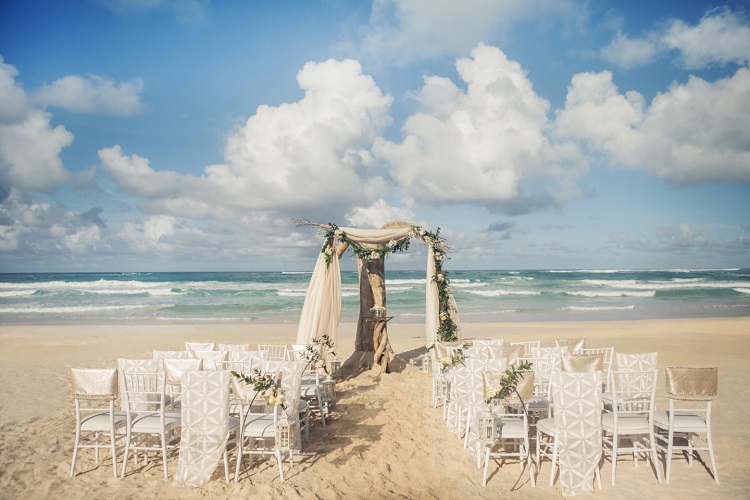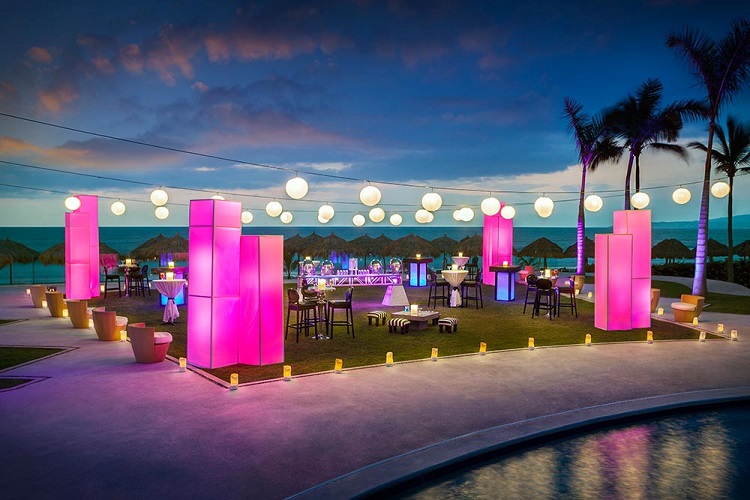 For more destination wedding inspiration, be sure to visit our website & Pinterest!