Nestled in beautiful Riviera Maya, the Sandos Caracol Eco Resort offers unmatched luxury for visitors of all ages. The instant you enter the resort, you'll be swept up in the thrill of all-inclusive vacationing. Sample cuisine, drinks, and cultural activities to your heart's delight!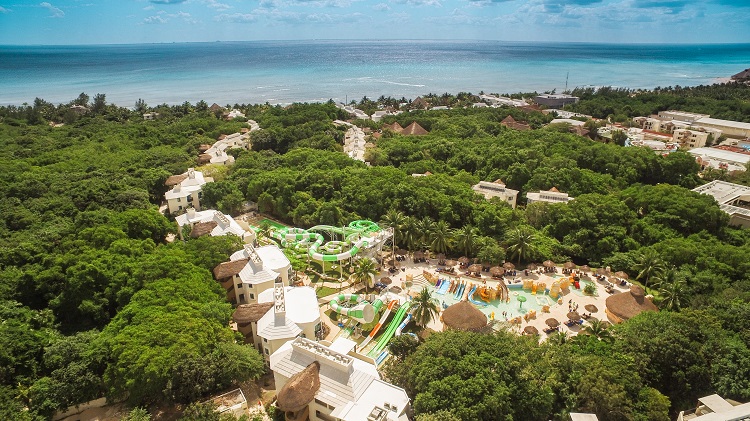 Activities & Amenities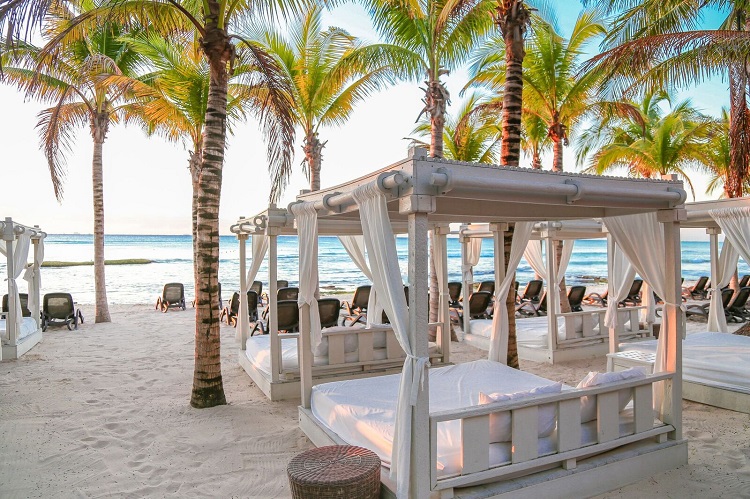 There's no such thing as boredom at Sandos Caracol Eco Resort. You can lie by the pool and do nothing at all, and you'll still feel deeply satisfied. If you prefer a more active vacation experience, you'll find plenty of options to keep you busy! Explore a fascinating underwater world while snorkeling, or join a rousing game of volleyball. Live music performances regularly occur onsite, as do thrilling theme parties. Looking for something a little more low-key? Expand your horizons with cooking or language classes. But whatever you do, be sure to take a trip to Cenote Cristalino. This beautiful crystal clear pool is a Riviera Maya staple, and will transport you to the ultimate relaxation whenever you take that first dive!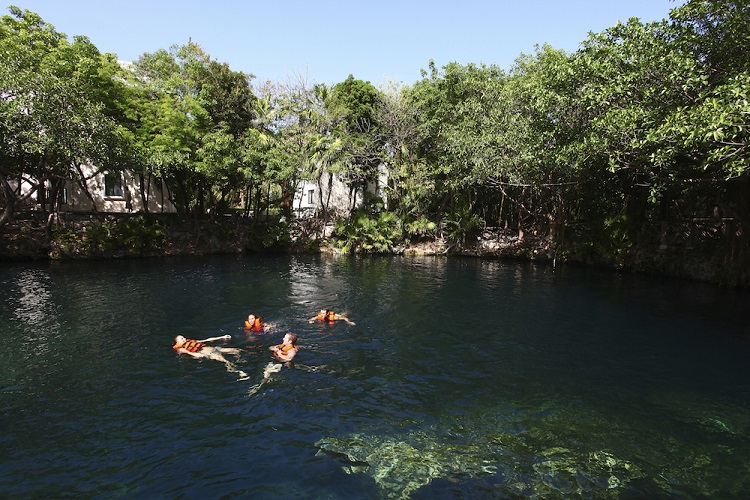 Accommodations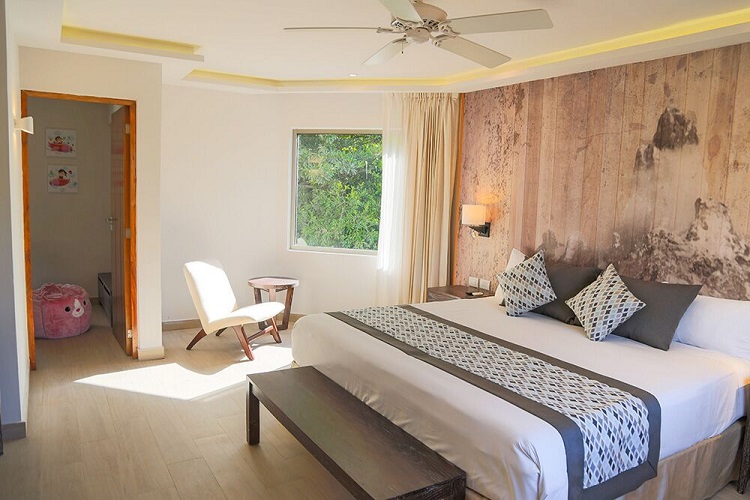 Four distinctive zones make up Sandos Caracol Eco Resort. In the family section, you'll find plenty of space to spread out, plus private balconies and other luxurious touches. The Signature Eco Collection offers an upgraded experience, complete with WiFi and cozy slippers. The Select Club Adults Only section boasts a more sophisticated feel, with rooms located just steps from adults-only pools and other amenities. The destination's most eco-friendly rooms can be found in the Royal Elite Section, which is also the the most secluded and romantic area of the resort. No matter where you stay, you'll awaken to stunning views out your window and fall asleep on the most comfortable bed imaginable.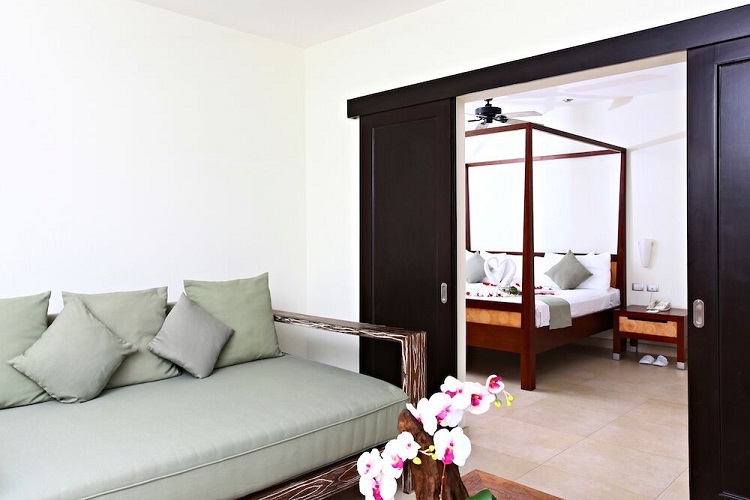 Dining
When visiting an all-inclusive resort, eating is half the fun! With a wide range of culinary options, Sandos Caracol Eco Resort caters to picky and adventurous eaters alike. Long restaurant hours ensure your ability to eat on a whim. Sample Italian specialties at La Toscana, or Mediterranean cuisine at La Riviera. If you're looking for a quick snack, grab something at El Nido or La Jungla.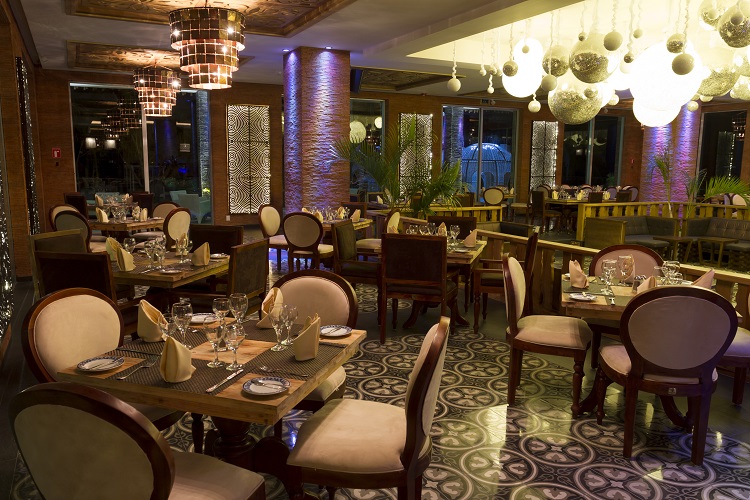 Nothing says all-inclusive resort quite like bottomless drinks! Sandos Caracol's talented bartenders are happy to whip up old favorites or introduce you to something new. Take a break from sunbathing and grab a drink at one of the poolside or swim-up bars. Don't forget a night at Ocean Front Disco! Here, the beat is always catchy and the dancing is unforgettable.
Weddings & Romance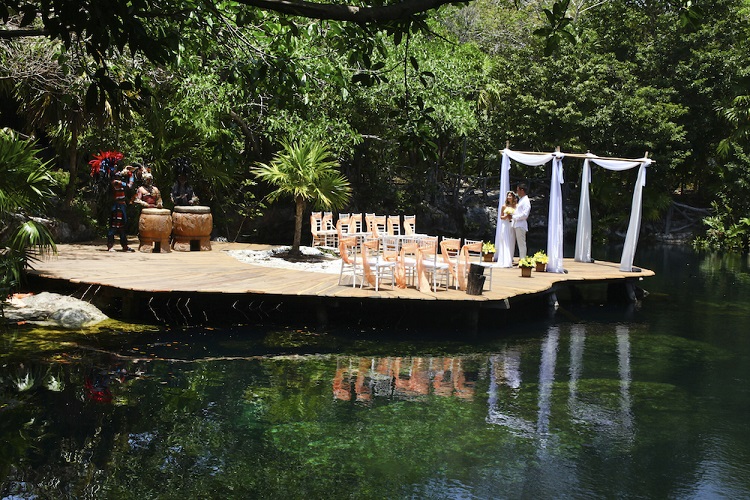 What could be more romantic than a beachside getaway? Whether you've been together one year or fifty, you'll experience the butterflies of the honeymoon phase as you and your partner wander Sandos Caracol Eco Resort hand in hand. If you're planning a destination wedding, you're in luck! Here, every wedding packages comes with a spectacular views on the beach, in the gazebo, or on the rooftop deck. A special package even lets you to tie-the-knot by the Cenote Cristalino while live Mayan drum music play during your ceremony. Imagine those pictures! After you exchange your vows, take advantage of a celebratory private dinner on the beach, a private cocktail hour, wedding cake, and music. Whether you intend to elope or wed surrounded by friends and family, the resort's team will cater to your every whim. Begin your new life together with the ultimate adventure!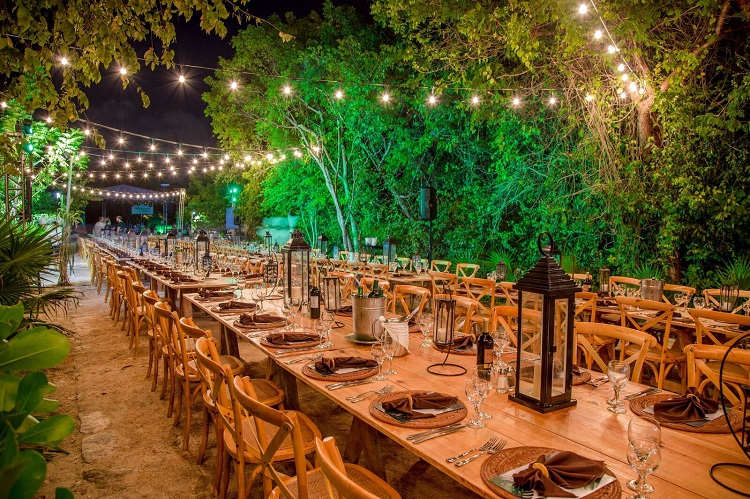 Looking for more destination wedding inspriation & information? Be sure to check out our website and Pinterest!