At Sandals Royal Bahamian, tranquility is easy to find. The outstanding accommodations and exquisite dining alone make this resort unforgettable. And planning a destination wedding is a breeze! World-class, ultra-private waterfront amenities (including its own private island), make this resort a complete retreat into elegance, luxury, and romance.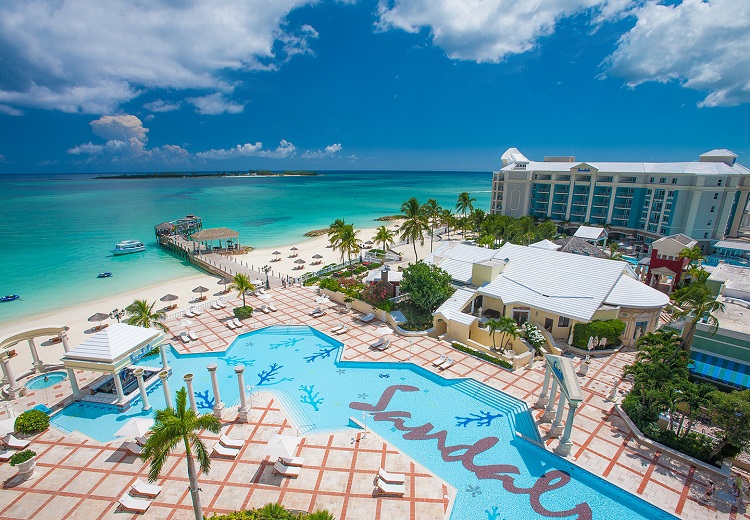 Activities & Amenities
Of course, you can't have a Bahamas destination wedding without jumping in the water. At Sandals Royal Bahamian, you can choose from seven pools (including two beachfront pools), two white-sand cove beaches, and dozens of different water sports in the Caribbean Sea. Spend your day around the resort by swimming up to three different bars and lounging in six whirlpools! Be sure to take a trip to the luxurious private Sandals Island for a day at their own swim-up bar and waterfront restaurant! If you're in the mood for an adventure, take advantage of unlimited scuba diving. Looking to explore? Sandals is only a few minutes away from the duty-free shops and colorful market stalls that make Nassau a popular shopping destination.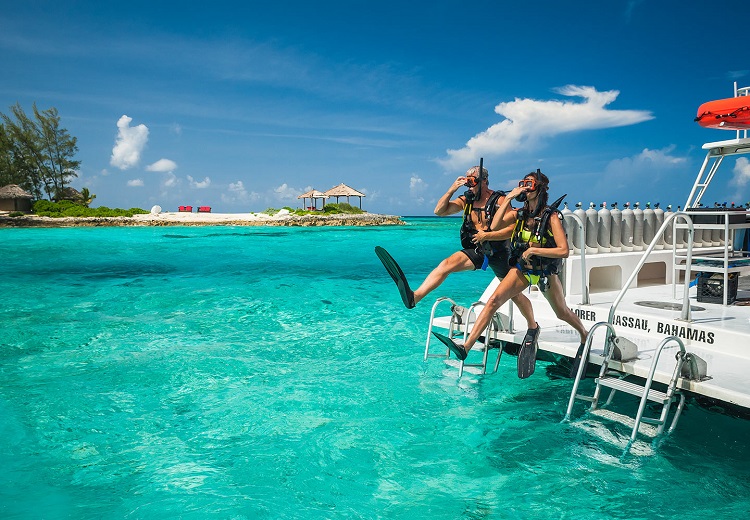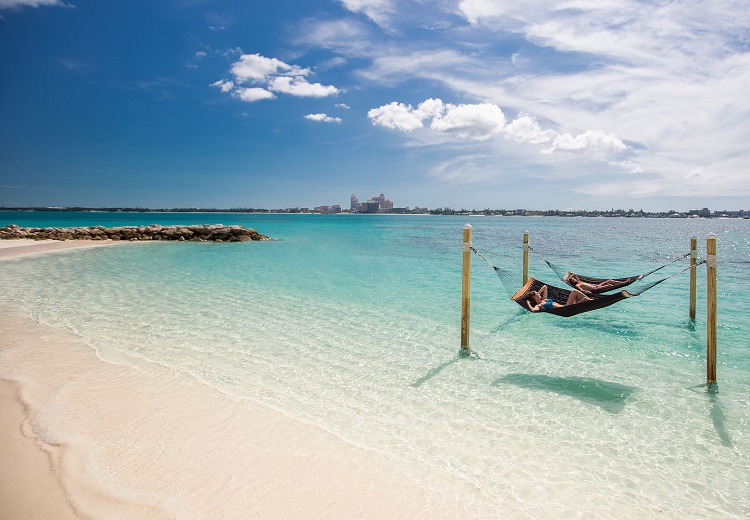 Accomodations
When it's time to head back to the room, take your luxury to the next level in a suite that's designed to pamper. Sandals Royal Bahamian's architecture is one to marvel! The beachfront tower has marble floors, grand European details, and breathtaking views from every walkout suites and balcony room. Treat yourself to the jaw-dropping amenities of the Love Nest Suites® for some lavishness. A personal butler, 24-hour room service, and amazing private balcony views are all included at the Royal Windsor Tower!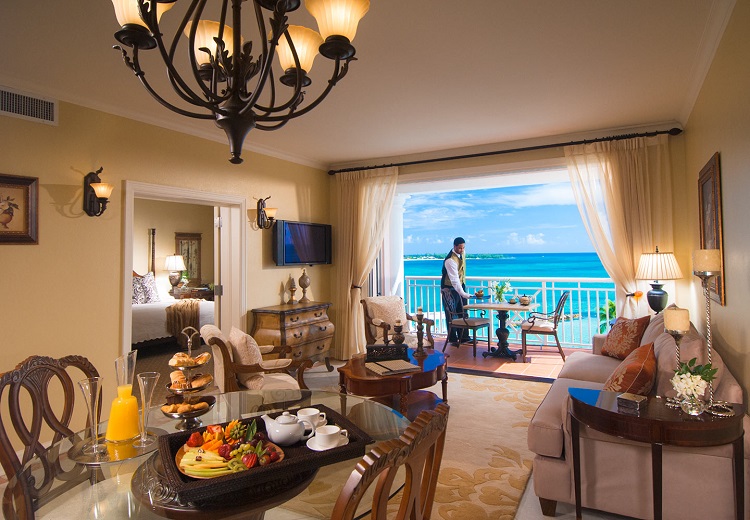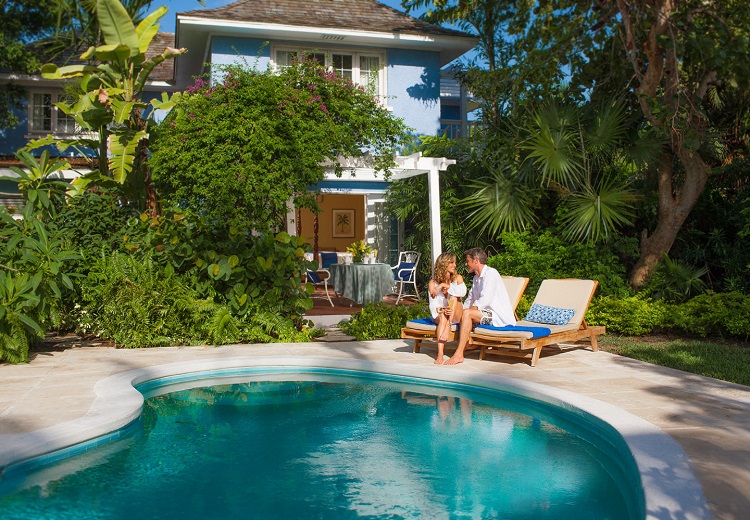 Dining
Love good food and drinks? There's no excuse to be hungry or thirsty during your stay at Sandals. With access to ten restaurants and eight bars, you'll be catered by master chefs and pampered with delicious wines and spirits. Enjoy a Mediterranean meal beneath the Crystal Ballroom's sparkling chandelier, enjoy a fiery tableside Teppanyaki show at Kimonos. Immerse yourself in Caribbean life with fresh seafood, served right over the water at Gordon's on the Pier. What could be better than that?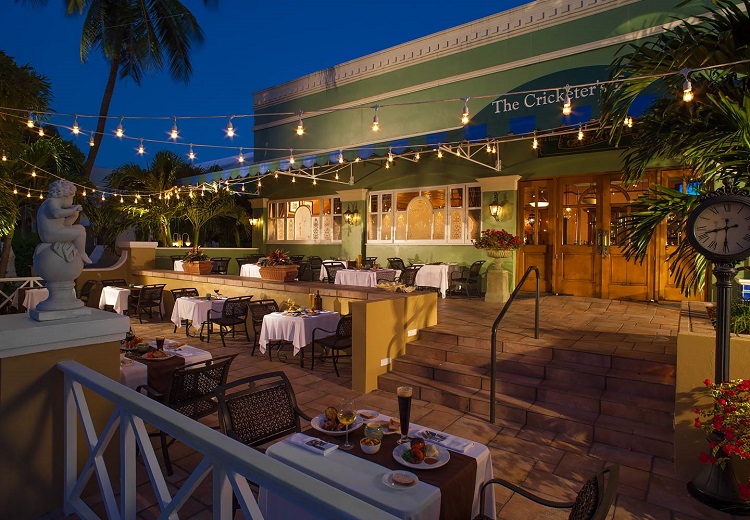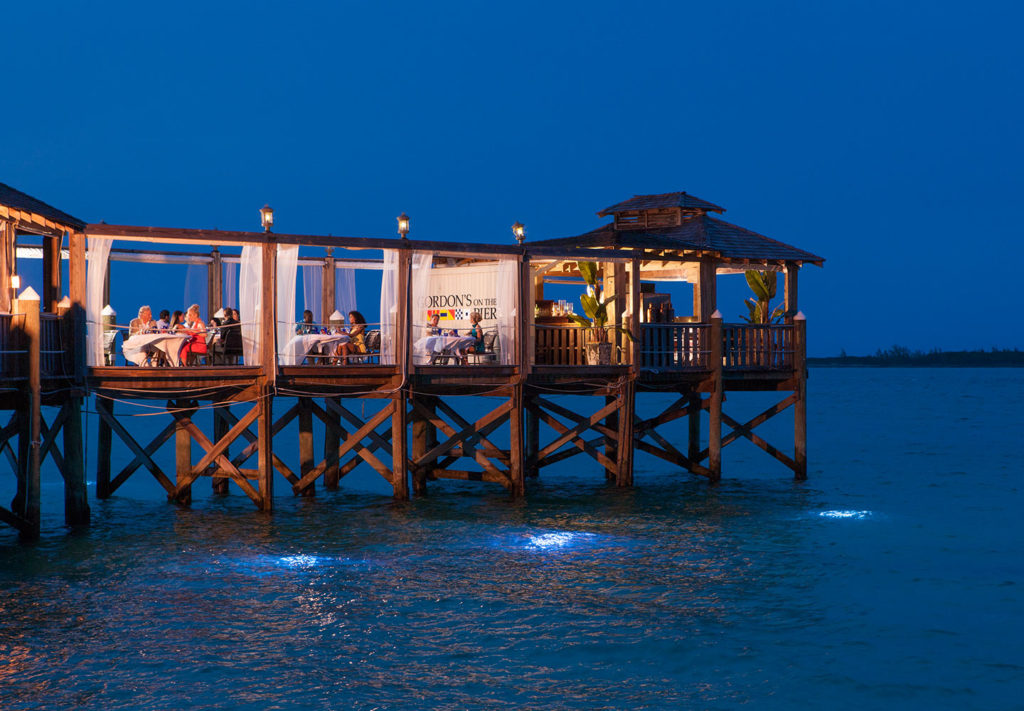 Weddings & Romance
All-inclusive destination weddings are a natural fit for Sandals, where every suite, and spa service is designed with romance in mind. Adults-only pools, bars, restaurants, and beaches make this a once-in-a-lifetime getaway for two or twenty, depending on your wedding plans. Interested in a destination wedding at Sandals Royal Bahamian? The resort provides personalized Bahamas wedding packages, complete with talented staff members to take care of every detail. Soak up the sunshine, sip on a cocktail, and enjoy every second of your getaway without stressing the small stuff!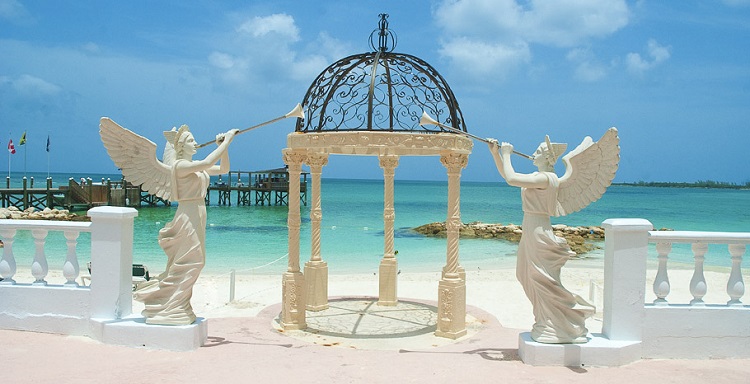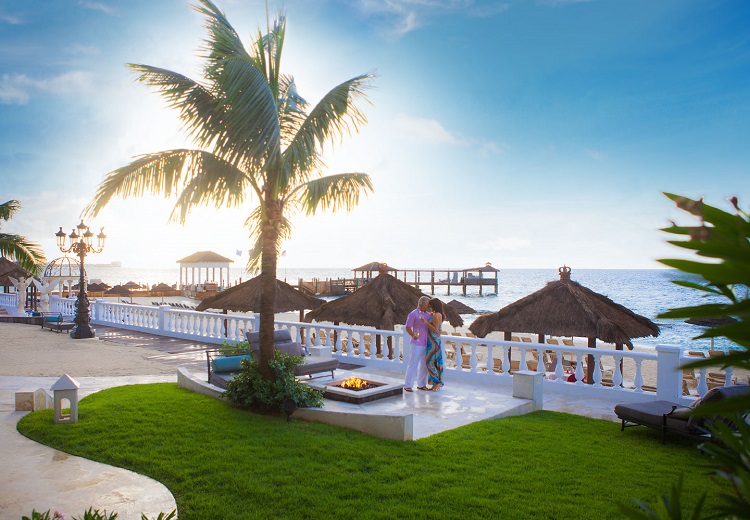 For more destination wedding information and inspiration, be sure to visit our website & Pinterest!