Diamonds may be a girl's best friend, but shoes are a pretty close second. And when it comes to choosing your footwear for your wedding, there's no holding back. So, what do you go with? A glitzy stiletto pump? A fun and simple sandal? Or perhaps something completely custom-made to make it your own! See what some of our brides have donned on their big day to get you inspired…we can't wait to see what you choose!
Angela's 'something blue' peep-toe heels: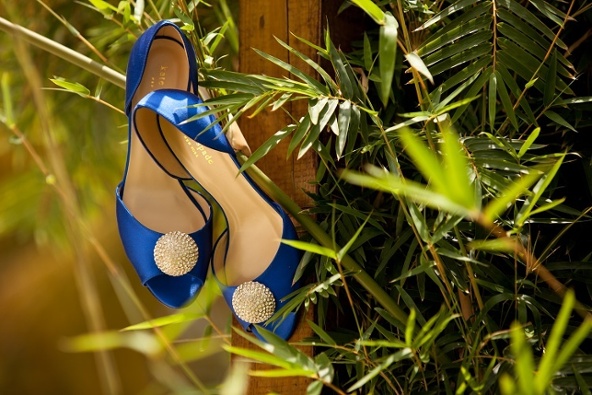 Photography by Acacia Studios – Jennifer White
Cynthia's silver-studded heels: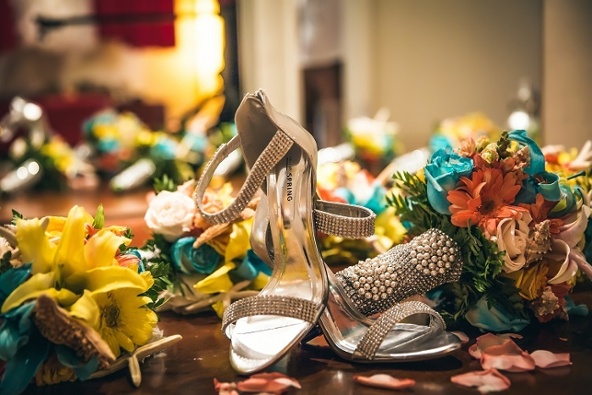 Photography by Dominican Republic Photography
Kara's gold glittered peep-toes with a bow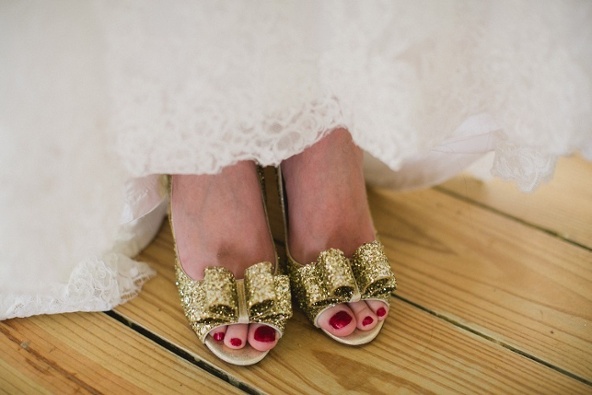 Photography by Katya Nova Photography
Leslie's turquoise converse sneakers: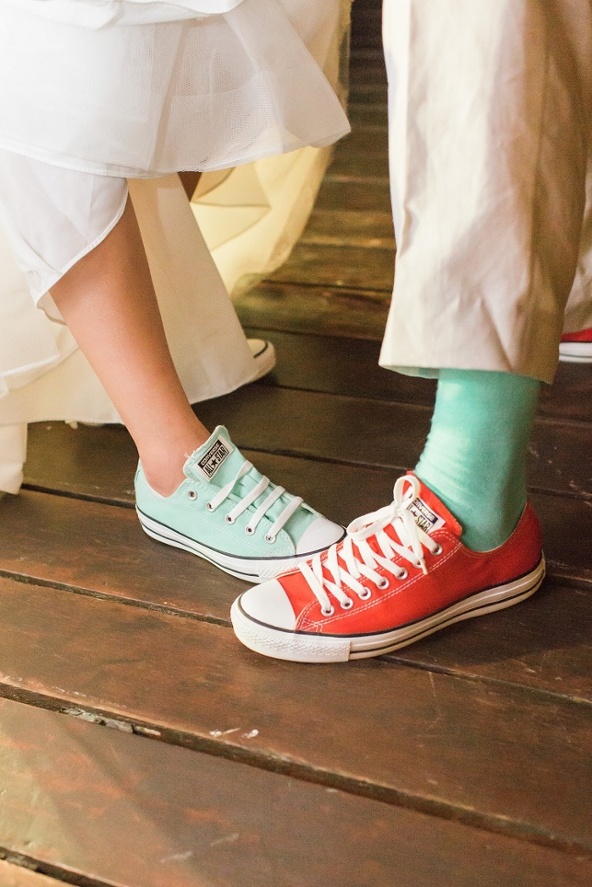 Photography by Maureen Pacheco Photography
Rachel's custom-made, pink-studded heels: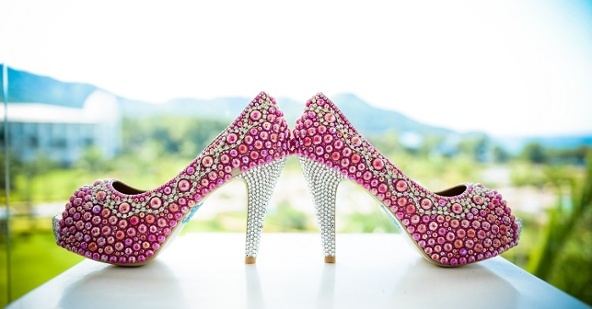 Photography by Wedding Day Story
Fareda's glittery gold slingbacks: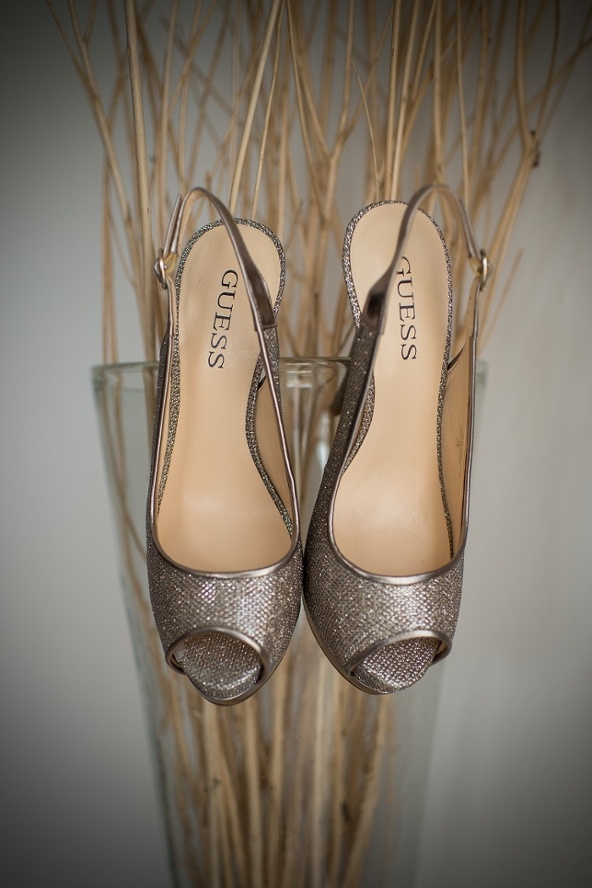 Photography by Sascha Gluck Photography
Chelsea's blue-bejeweled pumps: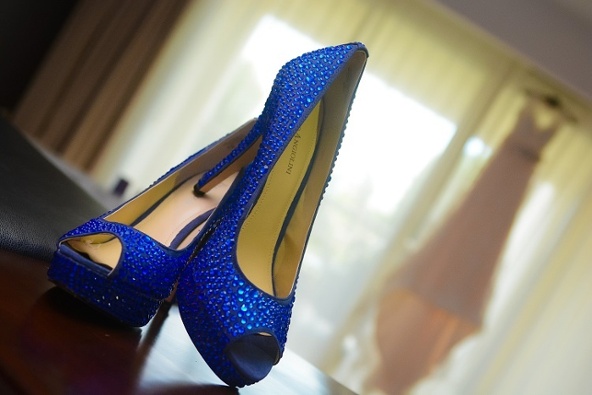 Photography by HDC Photo
Melissa's home-made barefoot sandals: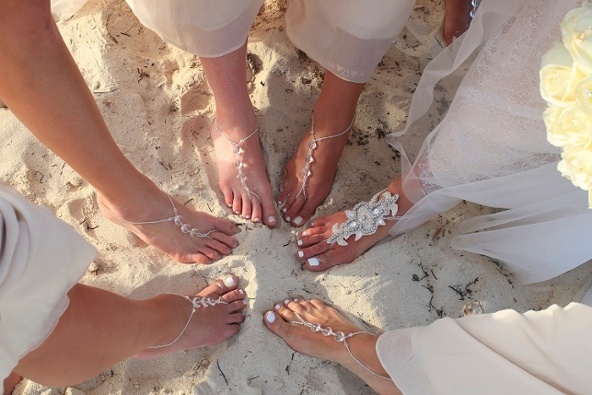 Photography by Beach Wedding Studio
Lorin's strappy metallic heels: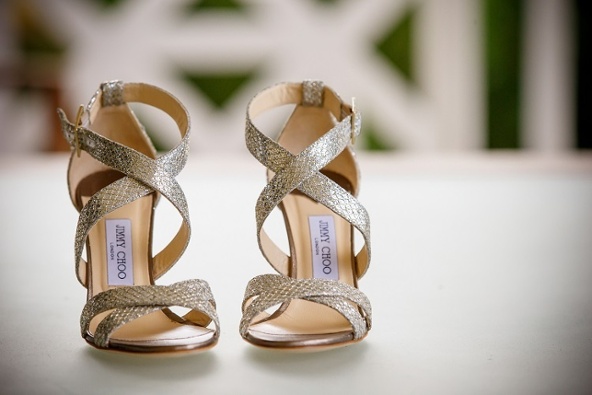 Photography by Brilliant Studios
Megan's embellished sandals: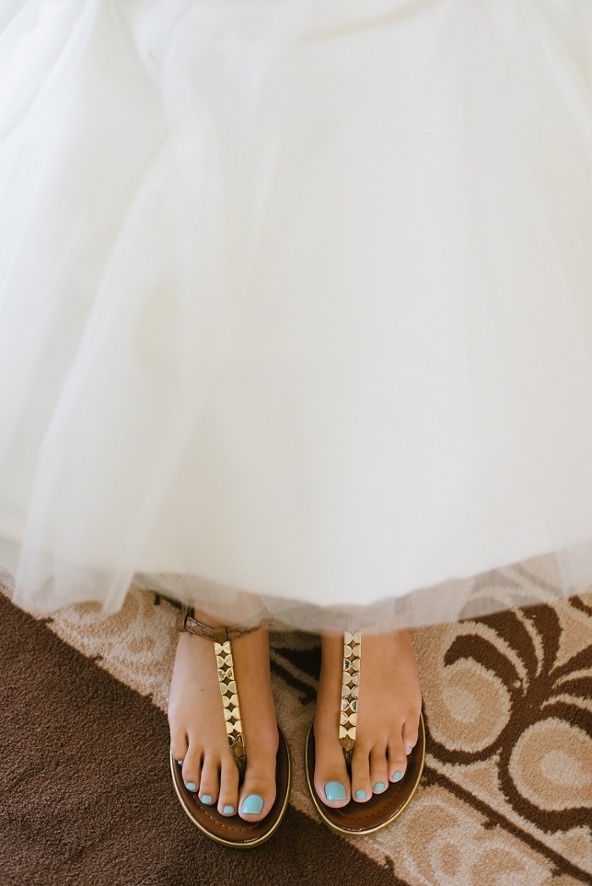 Photography by Jessica Kettle Photography
Yvonne's glamorous platform pumps: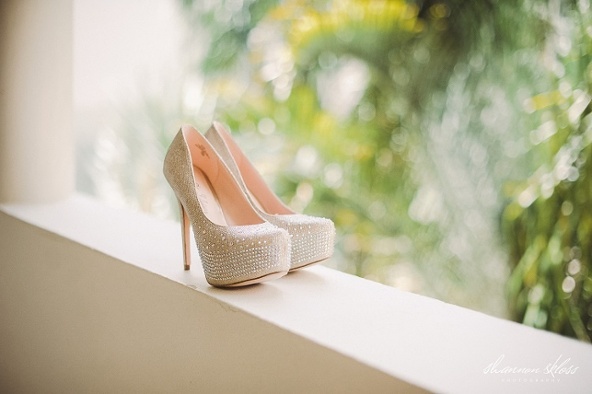 Photography Shannon Skloss Photography
For more fashion inspiration for your destination wedding, visit our gallery!