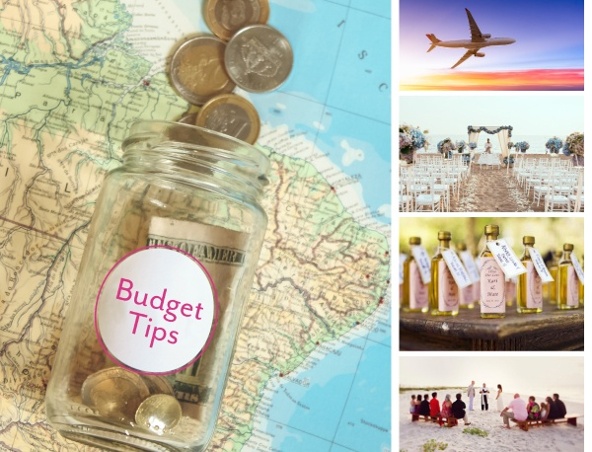 1. Decide on a location that's practical to fly to: Depending on where most of your guests are flying from, it's important to consider airfare costs for everyone invited. If most of your guest list is traveling from California, the west coast of Mexico might be a good option, whereas theCaribbean is a better fit for those flying from the east coast.
2. Choose an all-inclusive resort: All-inclusive resorts have many associated perks, the biggest one being affordability. Choosing this style of venue rather than an a-la-carte option is a great way to save money. Imagine never having to pull out your wallet while on property…not only is this the perfect option for those looking for destination weddings on a budget, it's also extremely convenient!
3. Keep your guest list to a minimum: Having a destination wedding most likely means you'll be cutting your final list of attendees down from 200 people to an average of 50. Not only does that save you from having to buy 100+ meals, but you also don't have to pay for everyone's resort stay. All of this combined is why the average destination wedding costs less than half of the average traditional wedding!
4. Take advantage of offers: As with any big-ticket item, it's essential to look for deals and offers when it comes to having your wedding abroad. Be sure to set up flight alerts to catch the cheapest airfare, and also look out for resort offers from your Specialist! You never know when an extra room upgrade or free wedding package will come your way!
5. Use DIY details: A great way to cut down on unwanted decor costs is to try your hand at DIY projects. Whether it be your wedding favors, seating cards or even centerpieces, there are many ways to add personal touches to your details so you're not breaking the bank on custom-made designs.
For more inspiration while planning your destination wedding, browse our latest edition of Get Married Away!