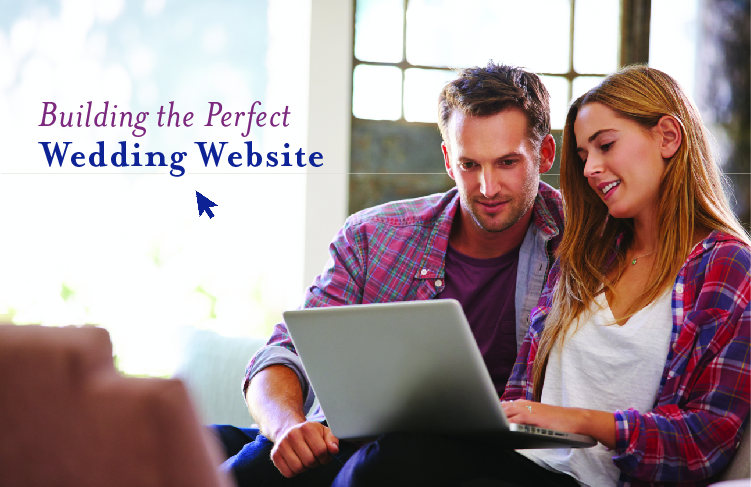 In this age of virtual planning, a wedding website can make your life much easier. No more incessant questions about the venue and the date — just direct guests to your site and wipe your hands clean!
Choosing a Site & Design
Putting together a wedding website is surprisingly easy and affordable. If you're working with us, utilize the free website resources provided to you by your wedding Specialist, and have fun with it!
Photo-based designs that emphasize engagement photos are increasingly popular, but if you prefer something simpler, opt for a design that reflects your wedding colors or highlights something special about your relationship.

Not everybody attending your wedding knows the lovey-dovey details about your early days as a couple. Take some time to write about when and how you met — and when you knew that your bride or groom-to-be was the one. Of course, everybody will also want to know how the proposal went down, so be sure to include details — and pictures!
Uploading Photos
Everybody loves looking at photos of the happy couple. You can make this section of your site extra special by including pictures from all stages of your relationship, from those giddy early days to the proposal and beyond. Don't be afraid to sprinkle in some somewhat embarrassing baby photos, too, for a great laugh!
Information about the Wedding Party
Your bridesmaids and groomsmen have put in a lot of effort to make your big day special, so give them the recognition they deserve. Include a picture of each member of the wedding party, along with a brief description of how you know each of them. Feel free to also include images of flower girls, ring bearers, and ushers.
Ceremony & Reception Details
Invitees will enjoy looking over your love story and photos, but when it comes down to it, most desire more information about the big day. Make sure this information is thorough and easy to find. Your website should include dates and times for the ceremony and reception, as well as the location for each event. If several other events or excursions will be taking place during the week or weekend of your wedding, be sure to include an itinerary. You should also mention how formal the dress will be for each event — this will help guests immensely as they choose their outfits for your big day.
Wedding Registry
If you choose to register for your wedding, let guests know by placing easy-to-find links to the selected stores on your wedding website. This feature is particularly helpful for those who cannot attend your wedding but still wish to purchase a gift.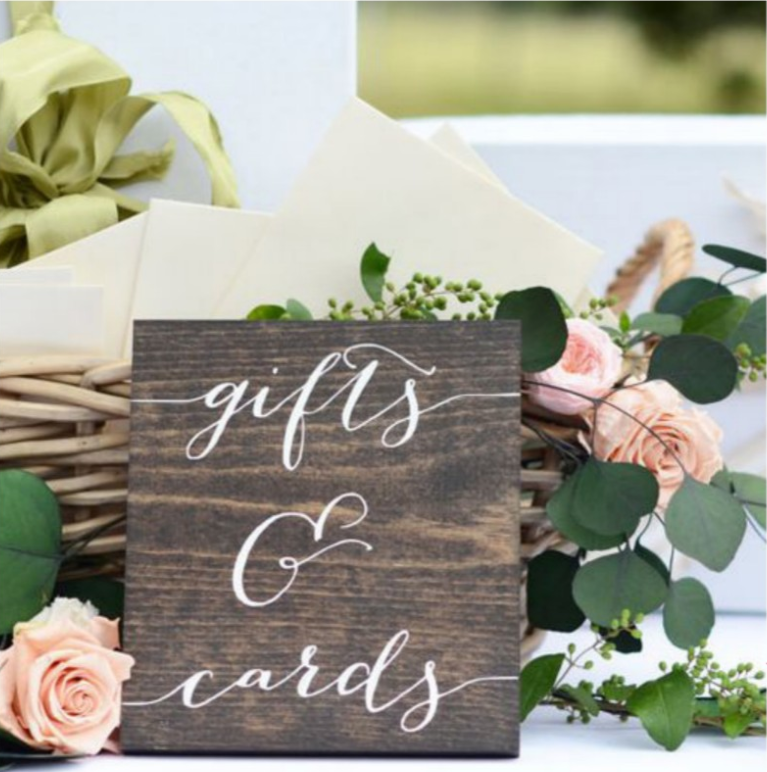 For more visual inspiration, browse our latest issue of Get Married Away or our Pinterest !