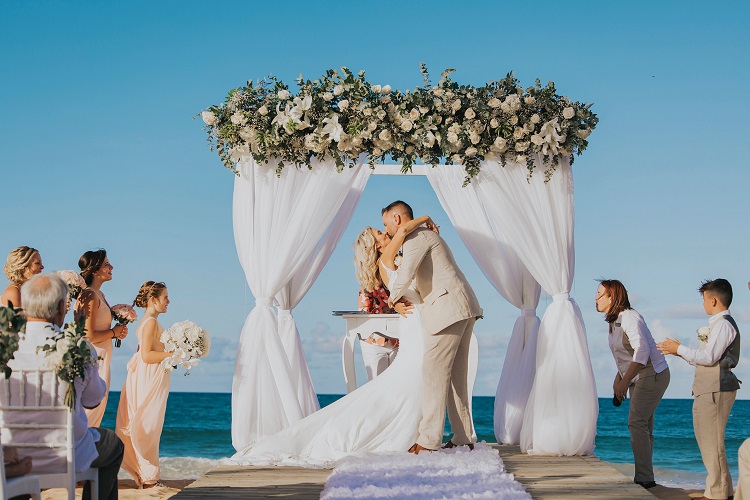 Abby and Jesse's love story began years ago when they fell head over heels for each other and they haven't looked back since. Fast forward 18 years and 3 kids later, they decided it was time to say I do, but in the Dominican Republic! 
When envisioning their destination wedding, they wanted their big day to be completely stress-free, with their closest family and friends, and most importantly – an unforgettable family vacation.
Their loved ones and having a family-friendly wedding experience was a priority for them when it came down to choosing their dream location, and after seeing that Dreams Macao Beach Punta Cana had plenty of activities for all ages, they knew it was the perfect place to exchange their vows. 
While planning and picturing their dream wedding, Abby and Jesse wanted their children to be a part of all the special moments leading up to their magical day in paradise. From their kids getting ready with each of them, to walking down the aisle to their lovely instrumental family song playing, it was a beautiful sentimental touch to an already magical celebration. 
The celebrations didn't stop there and all week long everyone on their guest list experienced plenty of unforgettable "firsts". Upon arriving in Punta Cana, they kicked off the week with a welcome party with lively fire dancers that impressed their whole wedding group. The excitement continued with the dance lessons at happy hour, horseback riding on the beach, swimming in the lazy river, and relaxing poolside yoga. "Every day was a perfect day," says Abby. 
Looking back on their wedding in paradise, Abby and Jesse created so many unforgettable moments during their stay. "It was all so memorable, the vacation was heavenly. Our wedding was like living a dream," says Abby. Their wedding experience was everything they could have dreamed of and more! 
Scroll down to get a closer look at Abby and Jesse's destination wedding at Dreams Macao Beach.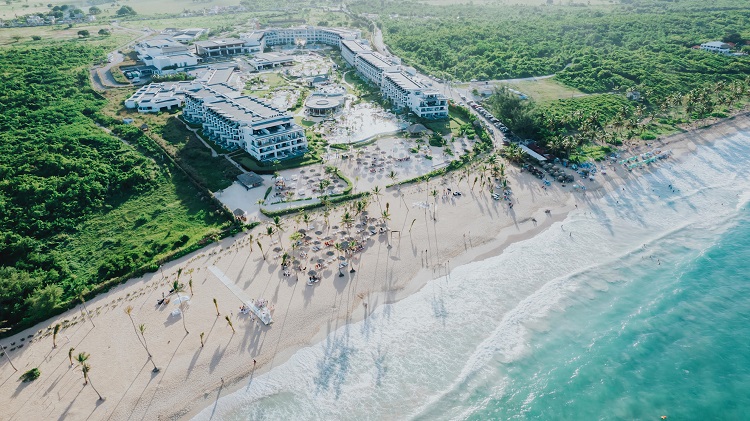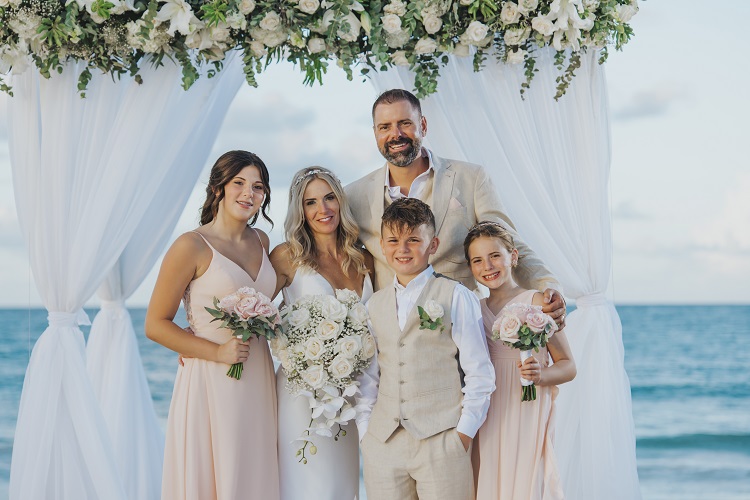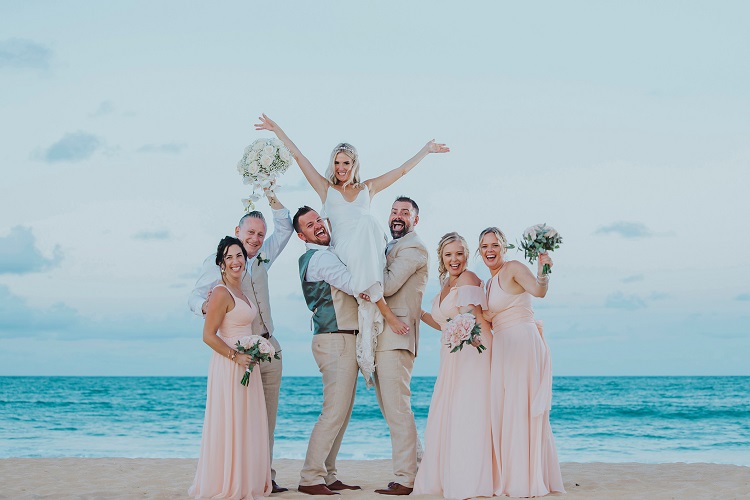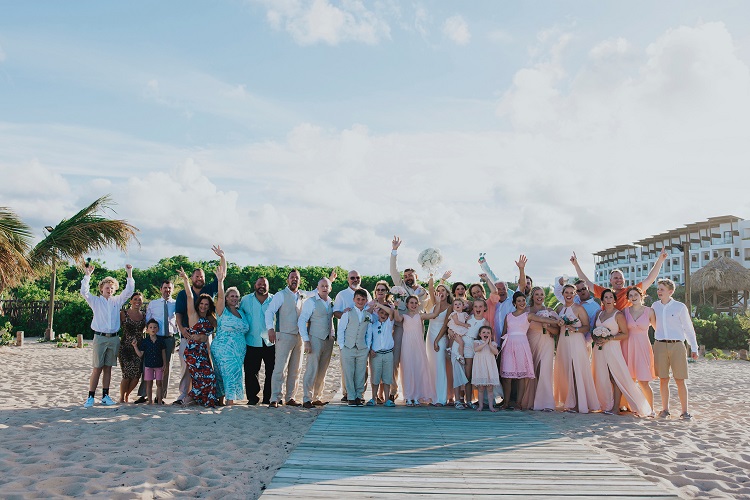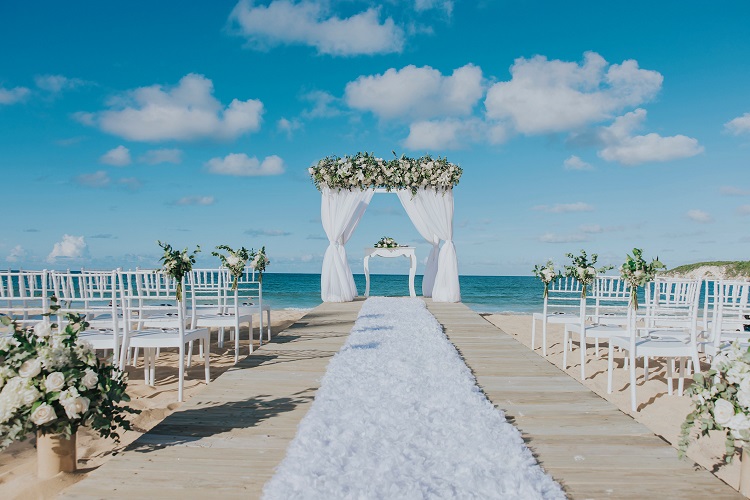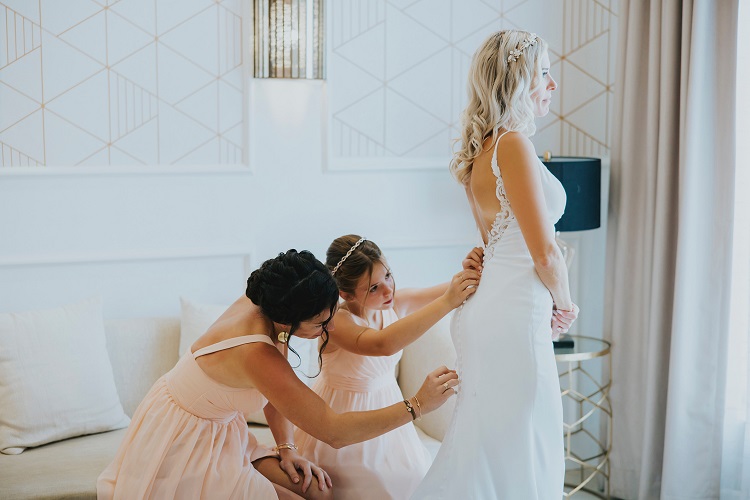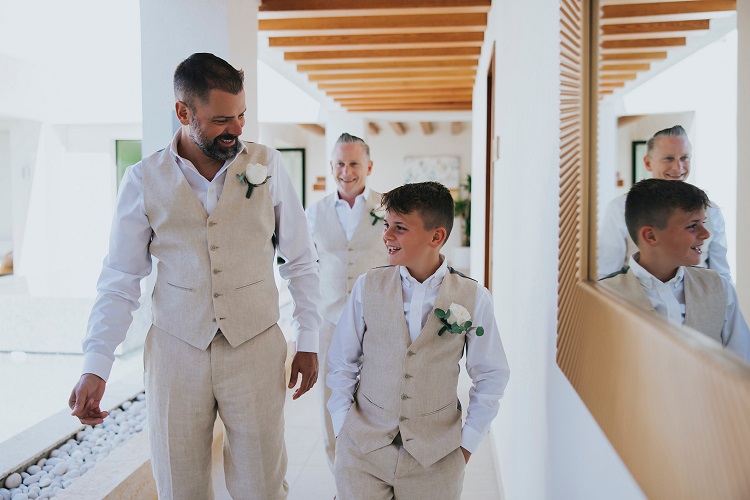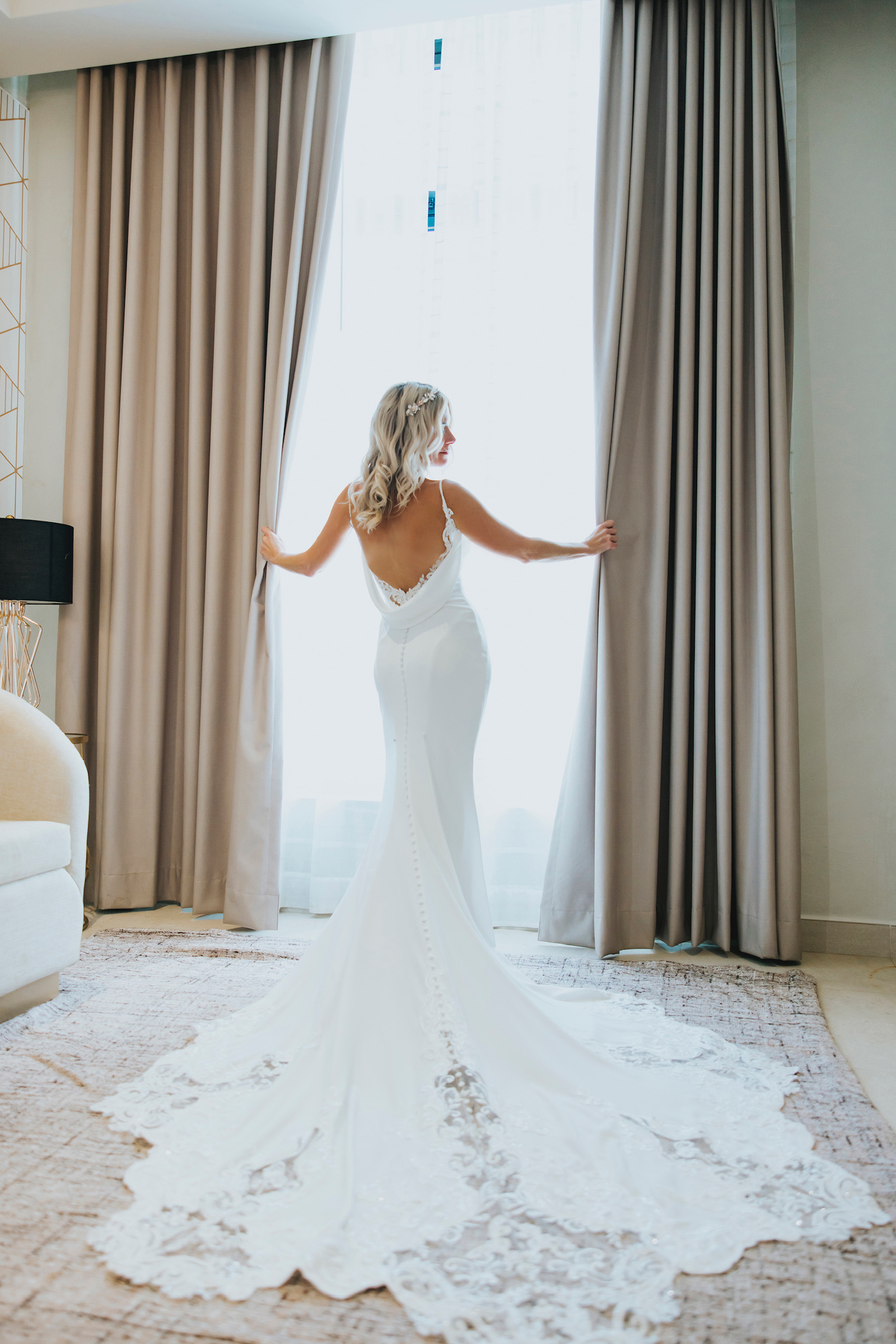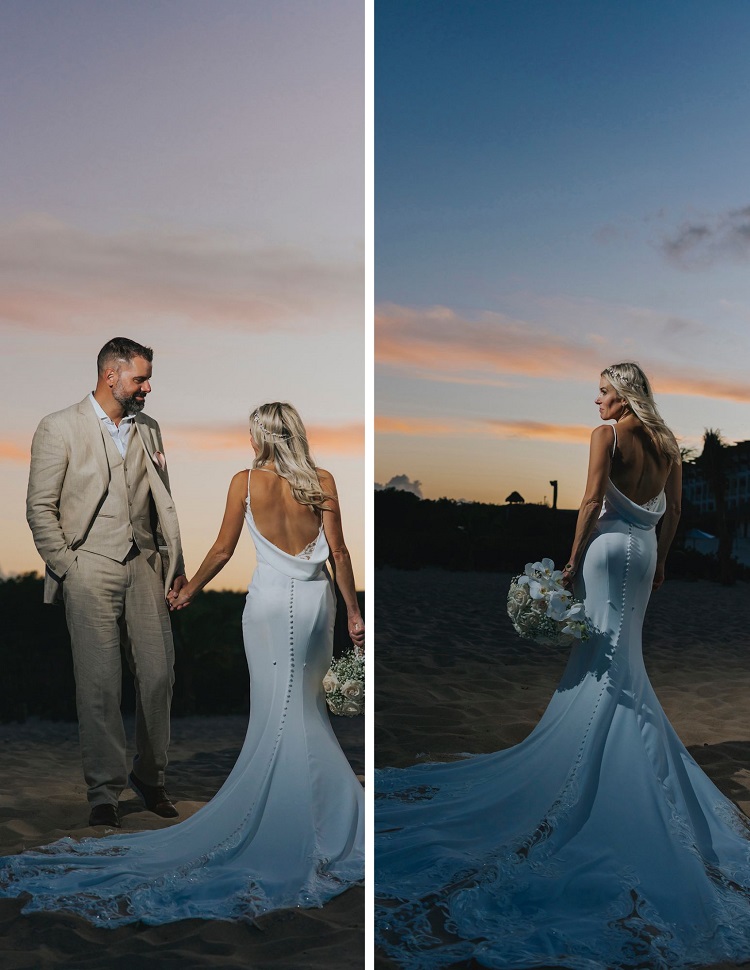 Planning a Destination Wedding in the Dominican Republic
Ready to start planning a celebration of your own? Click here to get a free quote today! >>
Destination Wedding Venue: Dreams Macao Beach Punta Cana | Destination Wedding Location: Punta Cana, Dominican Republic | Photographer: Junior Cruz | Videographer: Video Adventure Photos | Destination Wedding Specialist: Eve Magoon | Dress Boutique: Becker's Bridal | Stationary: Destination Wedding Details Shop | Bridesmaids Dresses: Azazie | Menswear: Men's Warehouse