Considering a destination wedding, but not quite ready to give up the church alter? Fear not. You can still enjoy all the perks of a sunny, tropical destination wedding without abandoning a religious service.
In fact, we're guessing you'd be hard-pressed to find a church back home that has the knockout views of the Our Lady of Guadalupe Catholic Oceanfront Chapel at Gran Caribe Real Resort and Spa. This intimate Catholic chapel is one our favorites, with panoramic glass walls that show off Cancun's signature turquoise waters.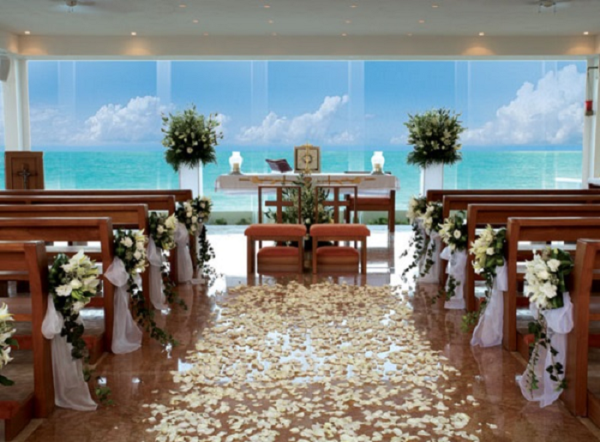 Still, you can count your blessings (get it?) for more than just the Catholic services at the resort. Gran Caribe Real Resort and Spa is effortlessly family-friendly. What's not to love about a pirate ship in the kid's pool or an on-site mini golf course? Heck, some of your group might even be tempted to abandon more adult pursuits to chill out in the state-of-the-art teen zone.
It's also hard to ignore the prime location. Situated in the heart of Cancun's famed hotel zone, this Mediterranean-style resort enjoys prime access to a quarter-mile of soft white sand and turqoise water, which is easily visible from the comfortable suites.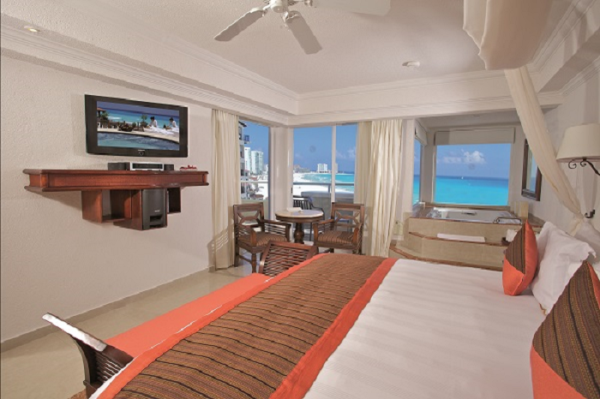 Whether you want to walk to town for a fun day of excursions, shopping or just sightseeing or just want to hang by the beach and pool, the options are endless.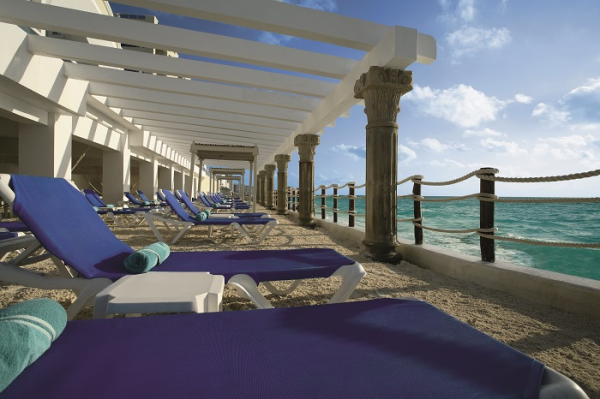 The resort is also a favorite among couples for its ocean view dining. With seven restaurants and eight international bars, you won't have to worry about boredom come meal time.
In sum, what might start as a search for a Catholic-friendly destination wedding quickly becomes the realization that you can get so much more out of your destination wedding experience with Gran Caribe Real Resort and Spa.