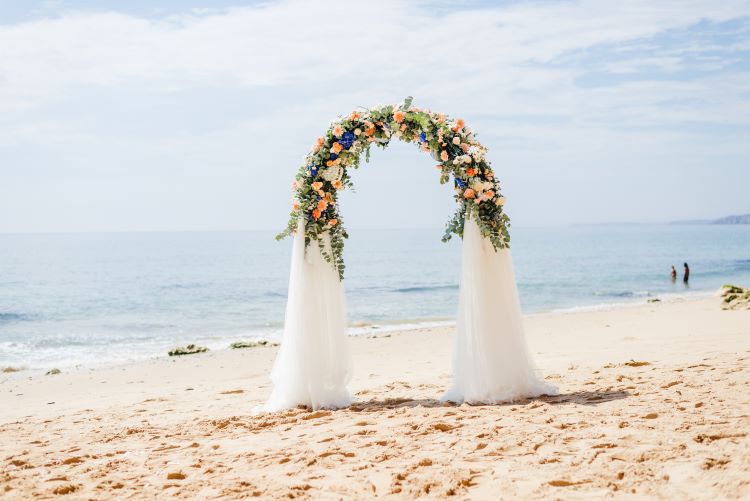 Getting married in the Dominican Republic is a beautiful experience. Island delights, gorgeous beaches, and top-notch resorts await you for any destination wedding event you are planning. Your entire wedding party will have a wonderful time enjoying everything this ideal location has to offer, especially in the coastal city of Punta Cana. Let's look at some of the best spots to get married and 6 of the most romantic Dominican Republic wedding venues to consider for your big day in 2020.
Different Kinds of Wedding Venues in the Dominican Republic
With such a vast and beautiful landscape, the Dominican Republic offers all sorts of unique wedding venues. For couples looking for the classic beachside wedding, there are dozens of gorgeous beaches with the best views that are perfect to exchange I dos. Additionally, there is a lush jungle that will take anyone's breath away. Resorts also offer incredible locations like rooftop terraces, garden gazebos, and even poolside ceremonies.
Beachside in Punta Cana
Punta Cana is the city on the coast of the Dominican Republic that people most often go to for their destination weddings. There are eight different beaches to consider for your wedding that is located in the vibrant resort city of Punta Cana. There is Juanillo Beach, Playa Blanca, Playa Cabo Engano, Cabeza de Toro, Playa Arena Gorda, Macao Beach, Uvero Alto Beach, and of course, the most famous beach in Bavaro Beach. That's the one located by the biggest resort and is the main tourist beach. Looking at pictures of all these beaches is a great way to decide which one is right for your nuptials.
Hotels and Resorts
You can also save yourself a bit of travel and just get married at the hotel or resort you are staying at. Many of these hotels have venues right on site that are perfect for a wedding setting. There are gazebos, restaurants, and rooftops that are so lovely for your big day.
For example, the sky terrace at the Nickelodeon Hotel and Resort Punta Cana boasts glorious views of the blue waters and white sand of the beach. It's a private terrace that will allow you to see all around Punta Cana. It's an incredible spot to get married at.
 Around the Island in the Dominican Republic
There are also plenty of off-site places to get married if you want to be away from the resort. You can get married at a little chapel-like the one at the Majestic Colonial Punta Cana. Or you can choose to have a wedding on a golf course overlooking the ocean. There are three of those places, the Corales Golf Course, the Cocotal Golf and Country Club, and the La Cana Golf Club. All are appropriate spots for a wedding on the greens!
---

RELATED: Can a Wedding Be a Vacation Too? 
---
 6 of the Most Loved and Romantic Wedding Venues for 2020 in the Dominican Republic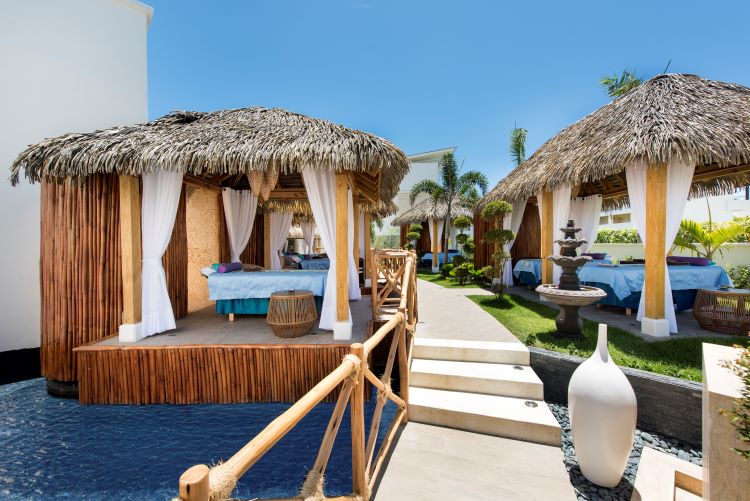 For those looking for a luxurious and relaxed experience, this resort is perfect. Located on the gorgeous Uvero Alto beach, and 60km away from the airport you will be set to indulge from the moment you land.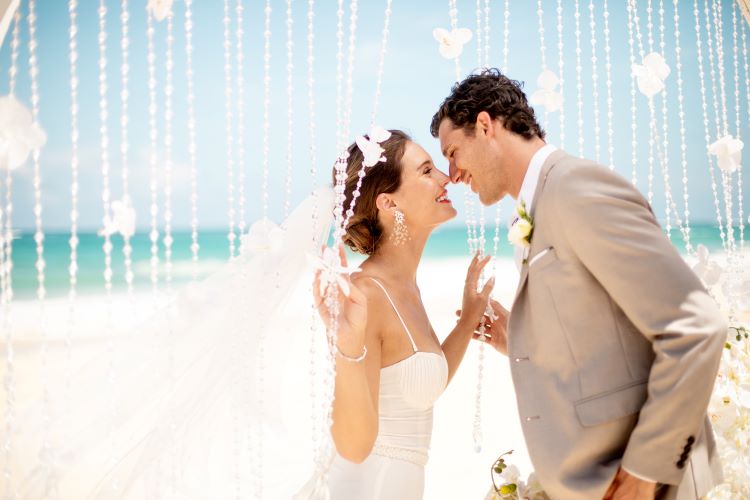 For a little romantic but rock n' roll flavor, you're going to want to book your destination wedding at the Hard Rock Hotel. It is fun, feisty, and modern with all the special touches that will make your wedding one remember!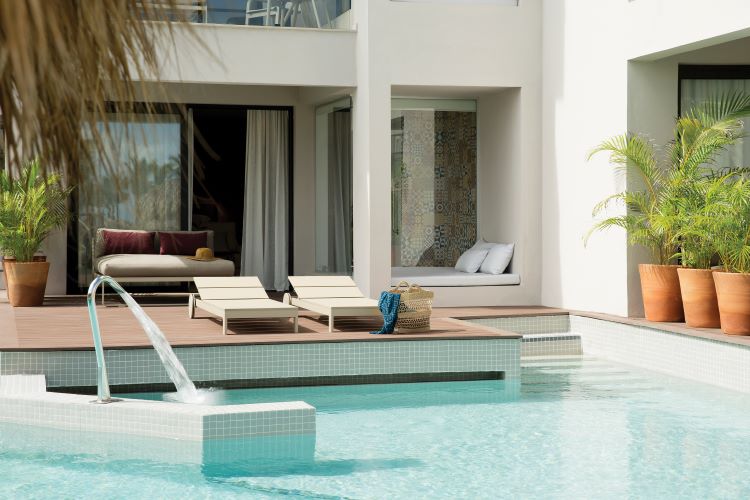 Perfect for an intimate getaway, complete with all of the views and unlimited amenities of an all-inclusive. This is all-suite resort is nestled on a beautiful Caribbean beach and has its very own modern and contemporary style. Those who love private swim-ups, tasty cuisine and exciting excursions will be quick to fall in love with this resort.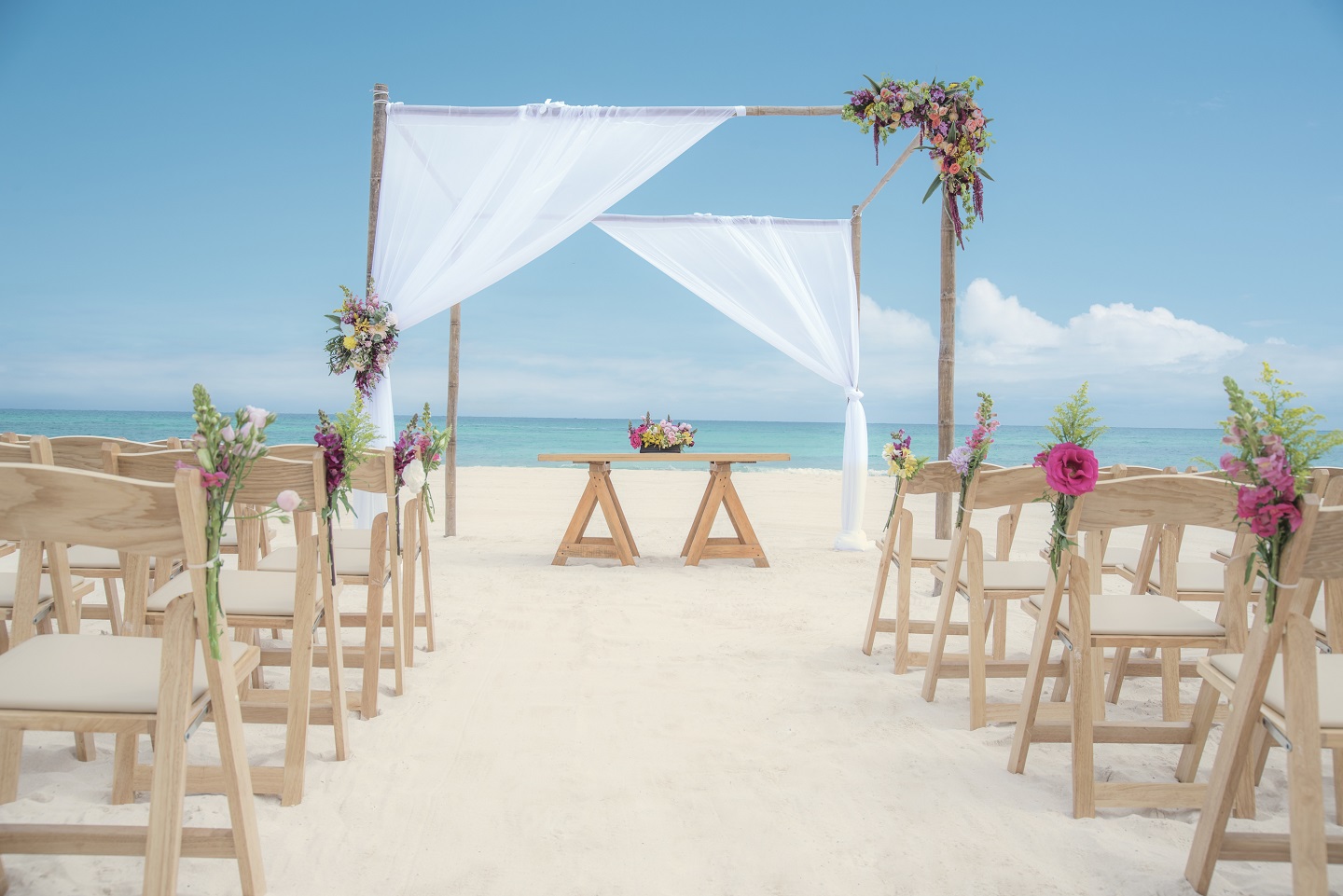 Enjoy the most exclusive service and accommodations at this incredible all-inclusive. A property within a property designed to give guests the greatest service possible, It has been designed with family in mind for those that want to have a guest list the is inclusive of all ages. And every guest will be in love with the luxurious suites, endless restaurant options, and exciting entertainment.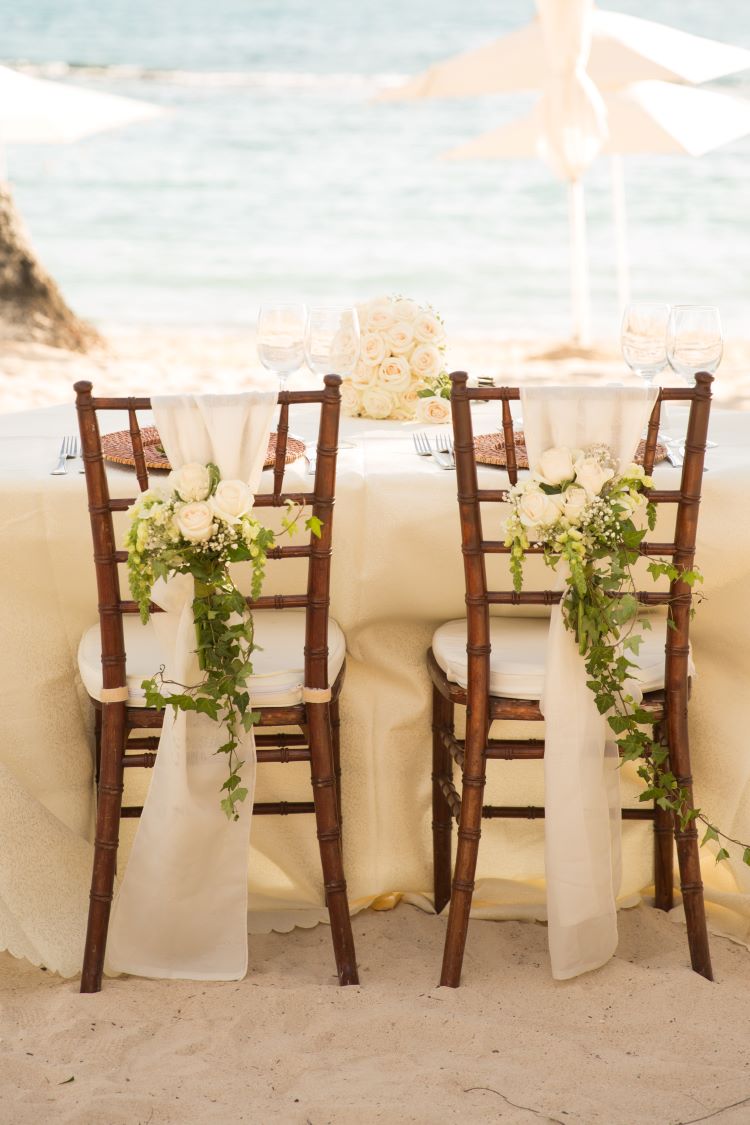 Known as one of the most romantic resorts in the Dominican Republic this gorgeous 7,000-acre property has everything you could ever dream of. From idyllic infinity pools, 5-star restaurants, wedding venues that look they're straight from Tuscany, to three championship golf courses and much more!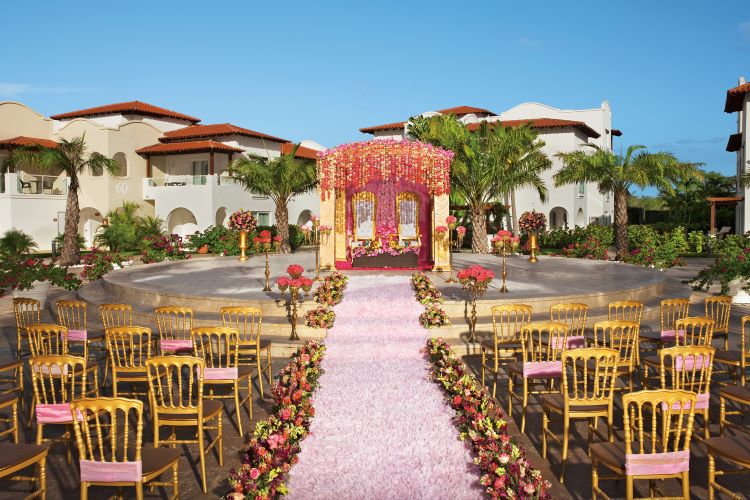 Located on Bayahibe beach, this brand new resort is perfect for a mixture of exploration, adventure, and relaxation. You and your guests can lounge by the pool and spa or explore the region on some exciting excursions. No matter what you choose, you can all enjoy the highest quality service and some picture-perfect views.
Tips for Picking Just the Right Wedding Venues in the Dominican Republic
While picking the right Dominican Republic wedding venue, make sure you consider the true wishes of you and your spouse. By working with a Certified Destination Wedding Specialist they will be sure to help you pick the perfect location, resort, and package according to your preferences and budget. They can ideally help you create the exact type of day you want to experience and make that a gorgeous reality for you and your guests.
Click here to see our Ultimate Guide to Destination Weddings in the Dominican Republic >>
Wedding venues in the Dominican Republic can certainly be the perfect spot for getaway nuptials that you'll remember for the rest of your life. The sights and sounds of island life, and glorious views of the water, will be a tropical and romantic way to say "I do" to all that this great place has to offer!
Ready for your FREE consultation? Click here to get started now! >>