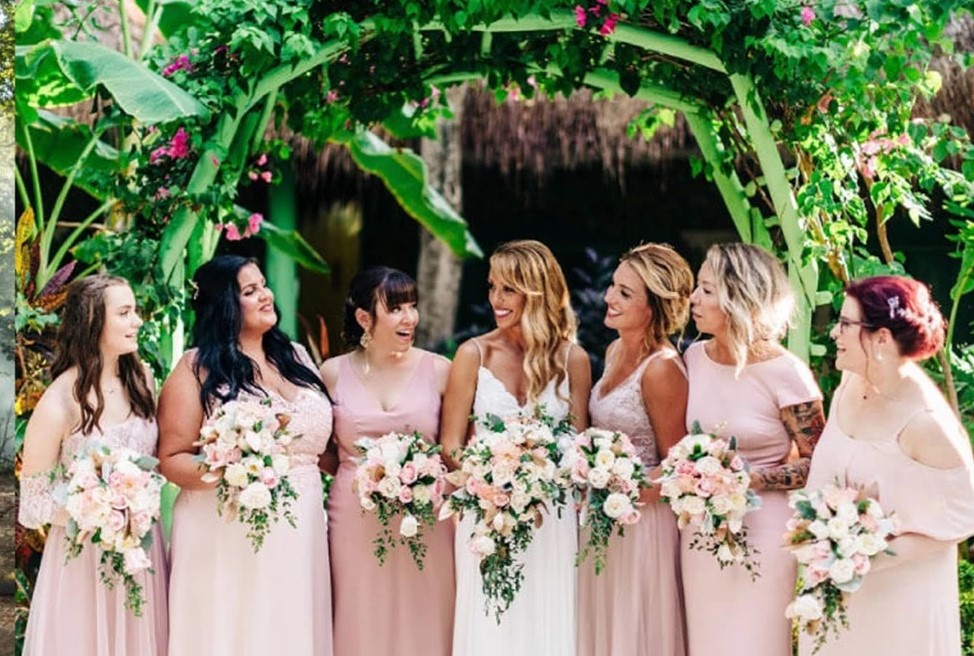 Mexico's eastern coast is well-known for its natural beauty. It's a popular place for destination wedding packages offered by the resorts in the area. One of the prime locations for destination weddings in Riviera Maya is Xolumado Inspiration Village, by Karisma. This oasis of serenity offers a dreamy and beautiful setting for newlyweds and their guests.
As an eco-friendly resort wedding couple can embrace the 2020 trend of sustainable weddings. Also what a great way to connect with nature! Let's take a closer look at why weddings at Xolumundo Inspiration Village, by Karisma are so amazing:
Romantic wedding packages
Incredible accommodations
Unique activities and excursions
Delicious cuisine
And much more!
Wedding Packages & Romance
Xolumado Inspiration Village offers a number of Mexican wedding packages and perks. In fact, you don't even need to get married on the property to enjoy romantic extras during your stay. Show a copy of your marriage certificate (or a wedding invitation and wedding photo) to enjoy the complimentary Memorable Moments honeymoon and anniversary package. This includes amenities like:
Personal service from a Romance Maitre D
A chilled bottle of champagne and fresh florals
Gourmet dining on the beach with a private four-course candlelit dinner
Romantic decorations in the suites
The chef's gourmet breakfast in bed
A beachfront couple's sky massage
Spa services discount
Voucher for a return stay on the one year's anniversary
If you do plan to get married on the property, Karisma Gourmet Inclusive offers a wide variety of wedding packages. These start with the service of a wedding consultant. Karisma's wedding consultants will take care of the details, add personal touches, and coordinate travel plans for your guests. Discuss your vision for the wedding with your Certified Destination Wedding Specialist.  They can guide you toward the right package.
All wedding packages include:
A Minister or justice of the peace to perform the wedding
Wedding certificate and paperwork
A wedding dinner
Personalized website and honeymoon gift registry
Wedding guest concierge
Higher tier packages include:
More decorations
A wedding gazebo
Welcome drinks
Chilled bottles of sparkling wine
Beachfront sky massages
Private dinners
Access to the wedding lounge
A fresh tropical flower arrangement
And more!
---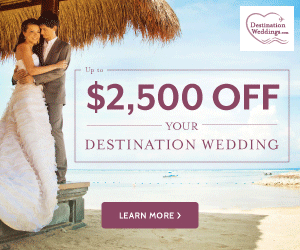 RELATED: Six Reasons Why Your Destination Wedding is More Affordable Than You Think 
---
Accommodations
At Xolumado Inspiration Village by Karisma, Asian and Mexican influences mingle to create a unique look to the suites. There are 20 suites in cottages scattered around the grounds. They all have amenities including:
Comfortable bedding
Air conditioning
Electronics like an alarm clock and flat-screen TV
Glass walled showers
Bathrobes, great for lounging in
Terraces with chairs
A minibar and coffee maker
Hammocks (on request) letting you nap outside
There are three kinds of suites available: Serenity, Zen Garden, and Tranquility. Serenity suites let you take in the scenery of the gorgeous garden from large terraces. You can then relax amid this resort's distinctive Asian-Mexican fusion decor. These are smaller, intimate, and good for couples. Zen Garden suites are ideal for wedding guests with children. They include double beds, double sinks in the bathroom, and plenty of space for everyone. Finally, Tranquility suites are two Zen Garden rooms that have been connected. Up to 4 adults and 4 children can stay there in comfort.
Activities & Amenities
If the ocean is calling you, you can enjoy water sports including:
Kayaking
Deep-sea fishing
Parasailing
Scuba diving
Water volleyball
An oceanfront pool
A kids' pool
However, the ocean is only half of the draw of the Mayan Riviera. For guests who want to explore the jungle, nearby Bonanza Ranch offers horseback riding. Small groups (12 riders maximum) are guided on multi-hour tours of the area. Here, you can get a close look at birds, animals, tropical plants, and even cool off with a dip into the refreshing waters of Mayan Cenotes.
After a full day of fun on land and water, wedding parties can detoxify and decompress at Naay spa. Here, you'll have access to massages, facials, body wraps, soaks and baths, and more. Naay spa uses a blend of modern and ancient techniques, some inspired by local Mayan influences.
Bars & Restaurants
At the center of the Village is Xolumado Restaurant Bar & BBQ. Here you can find Mexican-influenced a la carte food and drink. There is an outdoor BBQ and bar as well, letting you take in the gardens and birdsong in a relaxed ambiance. There are also a variety of restaurants available in the area including at the nearby sister properties of El Dorado Royal and El Dorado Casitas Royale (day/night passes are available).
Want to know the secret of how the restaurants in Xolumado Inspiration Village can offer such fresh, local produce? It's grown in the resort's own expansive greenhouse. You can take a tour of this amazing facility and see how hydroponic fertilization and organic pest control lets them grow such as delectable bell peppers, cilantro, papayas, and more.
Let's Recap Weddings at Xolumado Inspiration Village, by Karisma
Asian and Mexican influences mingle at Xolumado Inspiration Village, creating a unique setting that blends serenity and elegance. By embracing the luxury of this resort and the beautiful nature that surrounds it, you and your guests will be able to create a one-of-a-kind experience here that will be remembered for decades to come!
Are you ready to start planning? Create a profile today to receive a FREE consultation >>>