If color inspires you like it does us, our curated palettes are sure to bring your special day to life. Let color be your guide!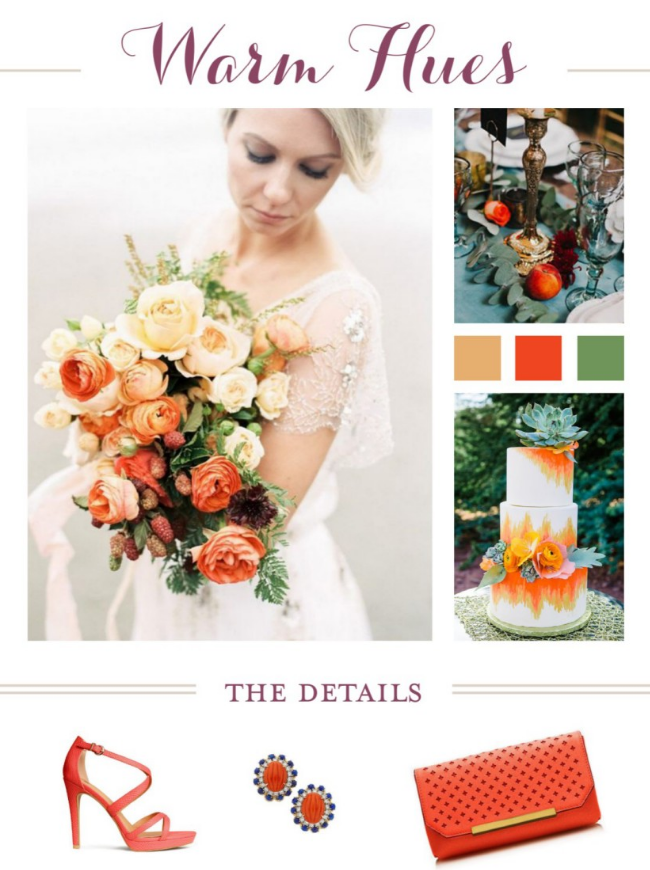 If warm reds and orange hues fancy your style you will love these lavish wedding essentials. We love a couple who isn't afraid of taking a little color risk – just look how gorgeous this wedding bouquet is!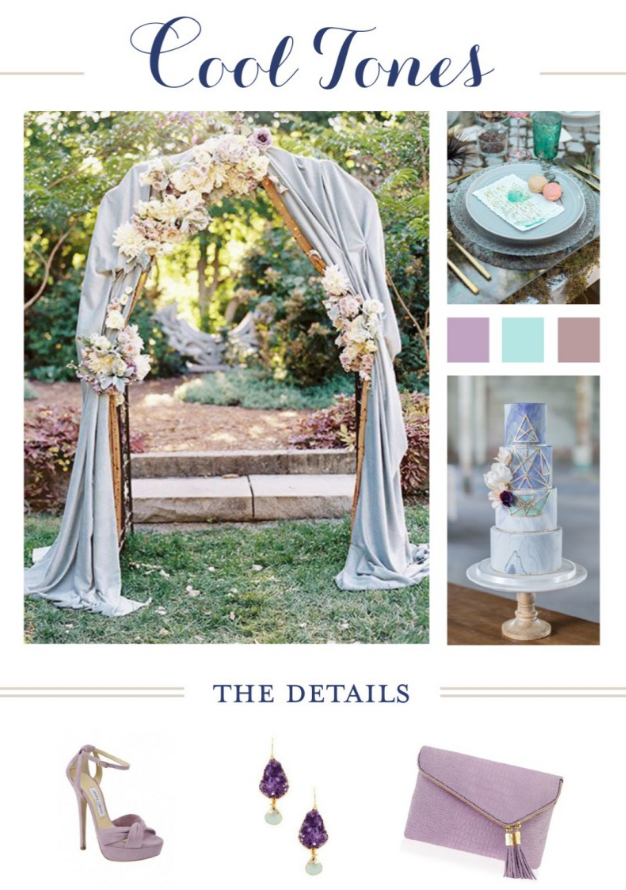 Purples and blues make for a dramatic, classic wedding setting. Add a touch of glam by incorporating gold hints throughout your decor to balance out the overall style.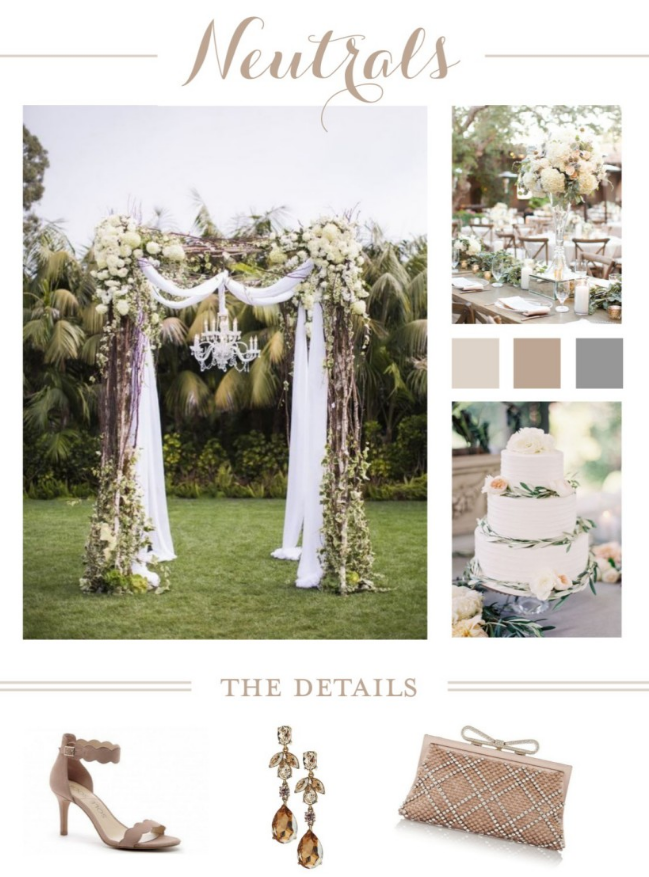 A cream color scheme with tan finishes makes for a timeless wedding statement adding a classy yet rustic feel to your charming destination wedding.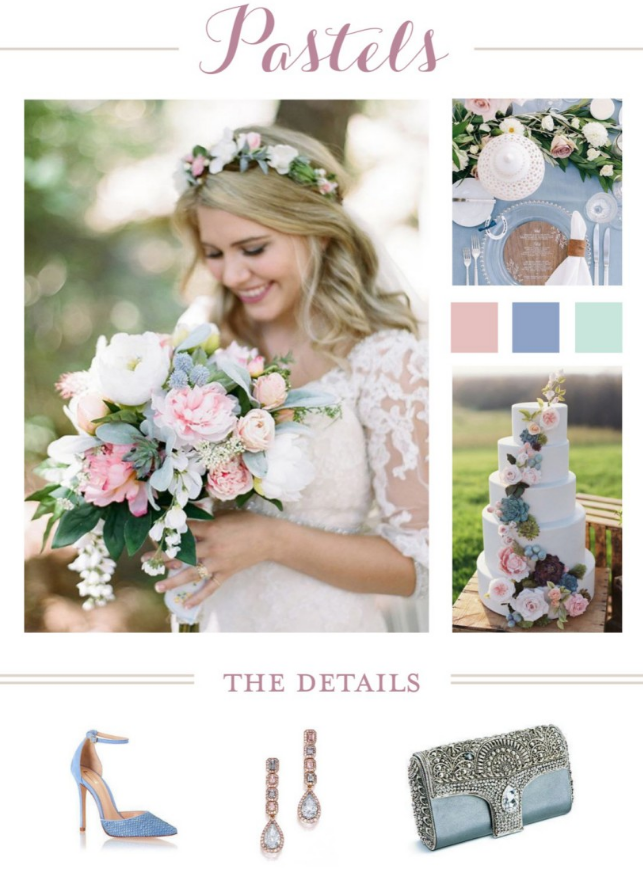 Pale pinks and blue tones bring a soft and airy like feel to your lovable wedding setting. Pastels are easily paired to perfection with ocean backdrops or scenic grassy landscapes!
For more visual inspiration, browse our latest issue of Get Married Away or our Pinterest !