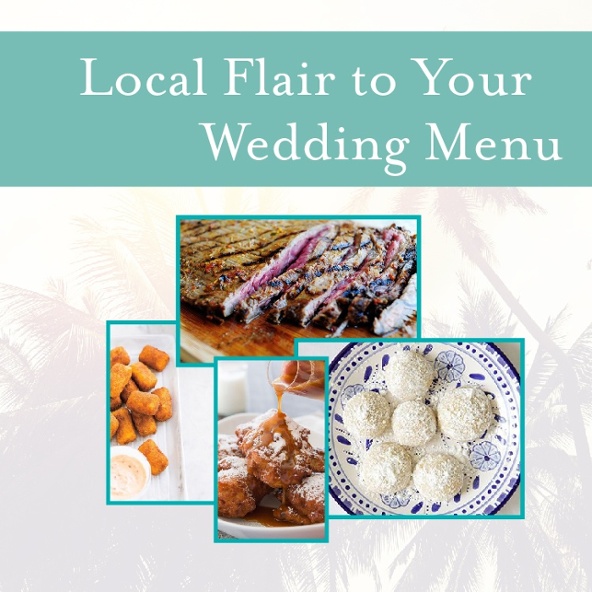 Add a little local flair to your reception menu by incorporating some of these staple dishes native to your destination!
Mexican Menu: Mexican Gazpacho, Flank Steak, Pecan Butter Balls & Margaritas!
Tip: When creating your menu, covey your needs ahead of time to your on-site caterer to ensure the resort can accommodate your wishes. 
Dominican Republic Menu: Chicken Croquetas, Chivo Guidado, Tres leches & Manajuanna!
Tip: Request any dietary restrictions in advance in order to make culinary decision with your guests in mind. 
Jamaican Menu: Jamaican Patties, Jerk Chicken, Banana Fritters & Classic Rum Punch!
Tip: Embrace the culture you're in and go for a unique fusion experience that all your guests will love (and remember for a lifetime!)
For these tasty recipes and more inspiration, browse through our latest issue of Get Married Away!