Paul Gauguin Cruises a luxurious yet beautifully subdued all-inclusive experience that brings out the best in the South Pacific! With stops in Tahiti, Fiji, and French Polynesia, The Gauguin was designed to glide through intimate ports inaccessible to larger cruise ships.  The boat is spacious yet cozy, and provides an air of elegance to heighten your romantic adventure. Perfect for weddings, honeymoons, or any other luxurious getaway, The Gauguin is a great fit for sophisticated travelers looking to say "I do" in style.
Premium Activities and Services
The turquoise waters of French Polynesia and the South Pacific provide a breathtaking and truly memorable experience. With an on-deck watersports marina, Paul Gauguin Cruises allows you to effortlessly kayak, paddleboard, or go diving with certified instructors to see your gorgeous surroundings. The natural beauty of the ocean shines as you swim through colorful tropical fish and rainbow-colored coral reefs.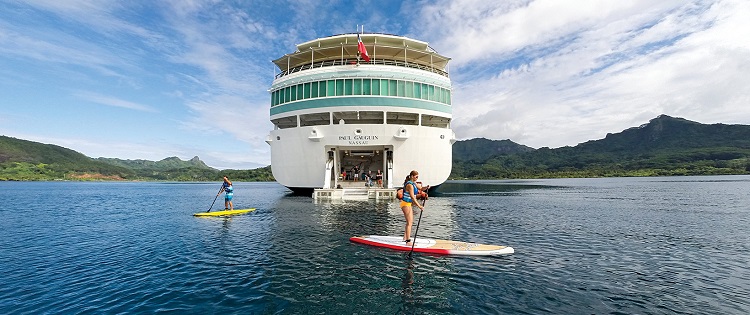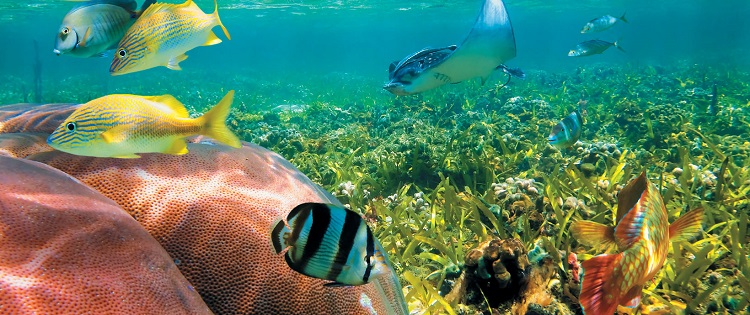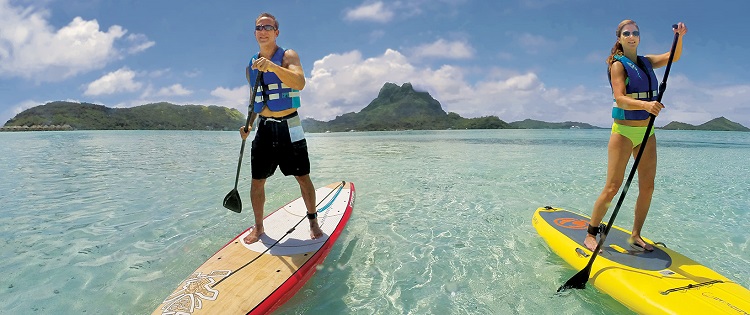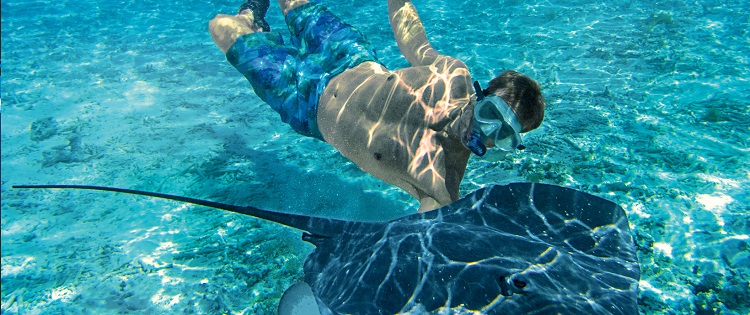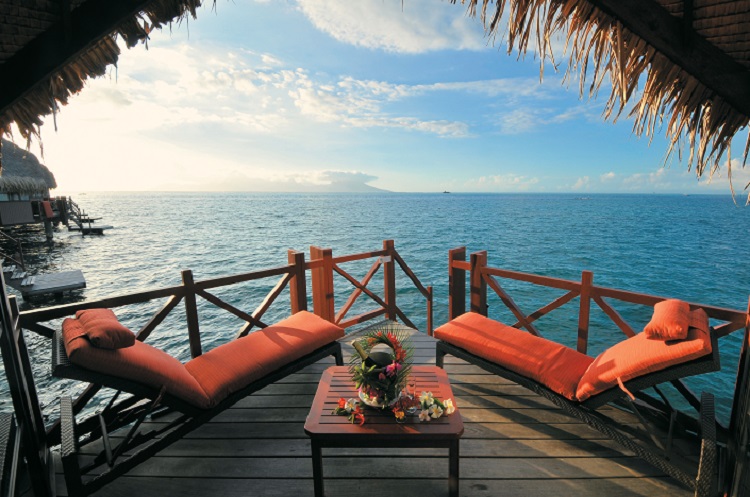 On the top deck, lounge on a comfortable recliner or swim in the crystal blue, open-space pool. Enjoy a fully equipped fitness center, full-service spa, or try your luck at the casino with live piano music throughout the evening. Exquisite bars are nestled throughout the ship, embracing an old-time feel, while Tahitian musicians play the best island songs to complement your romantic getaway. Immerse yourself in the culture and learn how to create local arts and crafts; perfect for a traditional souvenir!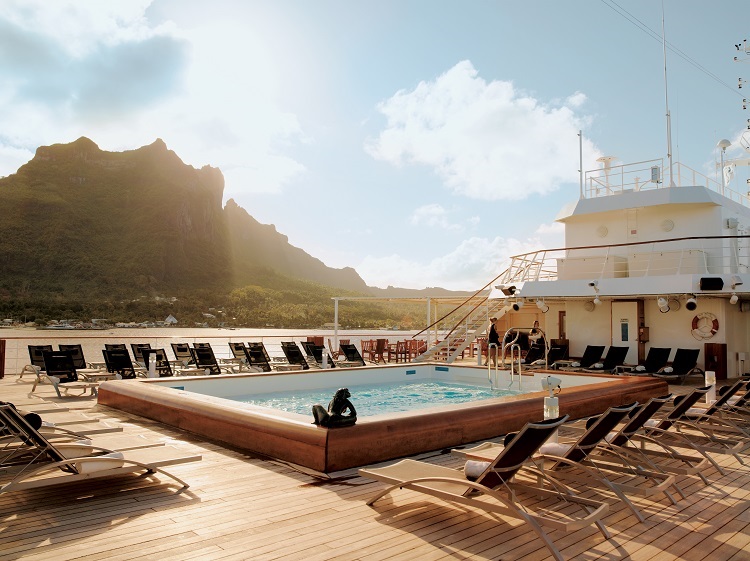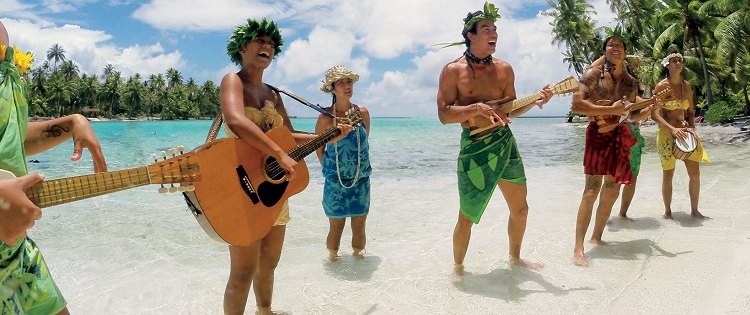 Accommodations and Services
With a capacity of about 300 guests plus 7 decks, you will always find peace and tranquility on board The Gauguin. Each room is spacious, modern, and has a cozy, tropical feel. The guest rooms are designed with warm tan and oak-brown colors, eggshell walls, and simple wood trimmings. Enjoy 24-hour butler services at your room or lounge chair. With everything you need right at your fingertips, you will be able to let go and enjoy your wonderful all-inclusive vacation carefree!
All-Inclusive Restaurants and Bars
Enjoy the pleasure of dining at any hour with brilliant offerings from world-class chefs. With all-inclusive restaurants on-board, you can choose from casual to gourmet at any moment you please. Fine wines are all complimentary, and paired perfectly with your selection from the tasty menu. La Veranda features a wrap-around deck with magnificent views of the ocean! Enjoy fresh seafood among other local dishes for an unforgettable evening.
Destination Weddings, Honeymoons, and Romantic Getaways
Whether you're on a blissful honeymoon, enchanting destination wedding, or simply a romantic getaway, Paul Gauguin Cruises provides exclusive offerings to ensure every moment of your vacation is unforgettable. On your honeymoon, enjoy a special complimentary package featuring a Polynesian ceremony, decadent champagne, and a comfortable gift pillow. If you're looking to say "I do," surrounded by crystal blue waves, Paul Gauguin Cruises provides beautiful on-board receptions with tasteful decorations along with other perks personalized just for you!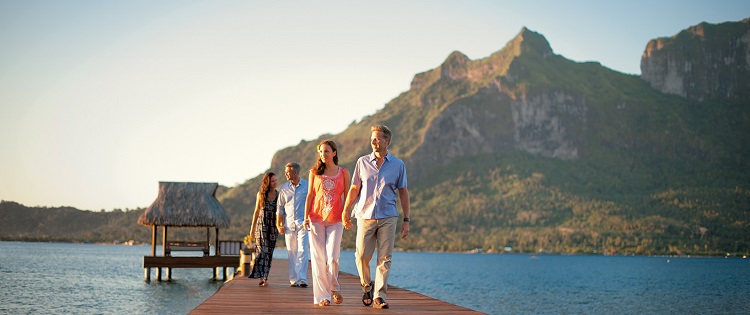 Romance comes naturally on-board with the inclusion of a world-class spa, calming atmosphere, and unbeatable destinations to visit. Paul Gauguin Cruises has won numerous 5-star accolades and was recently proclaimed The World's #1 Midsize-Ship Ocean Cruise Line by Travel + Leisure, so you can be rest assured that you're in good hands.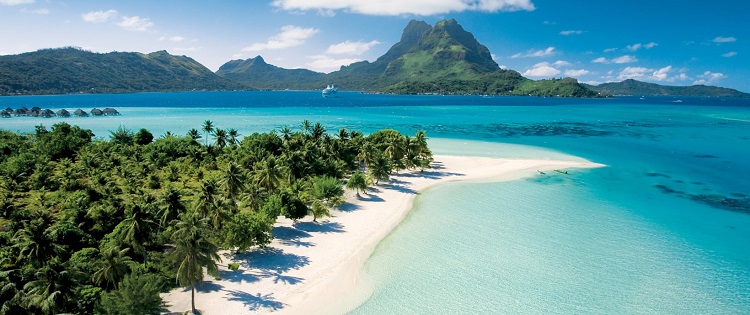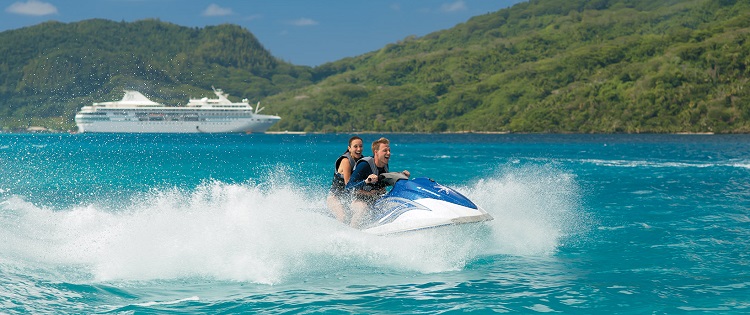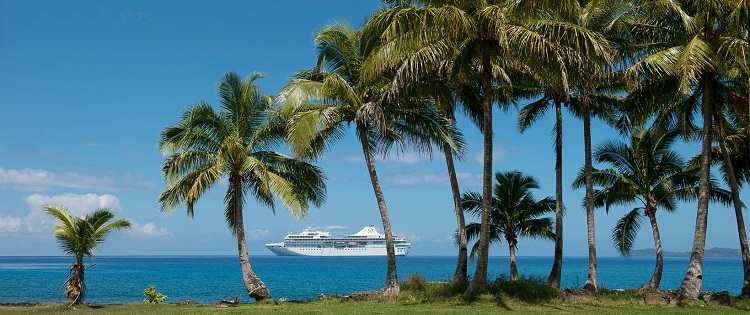 Click HERE to plan your romantic cruise!